ATTENDANCE TRACKER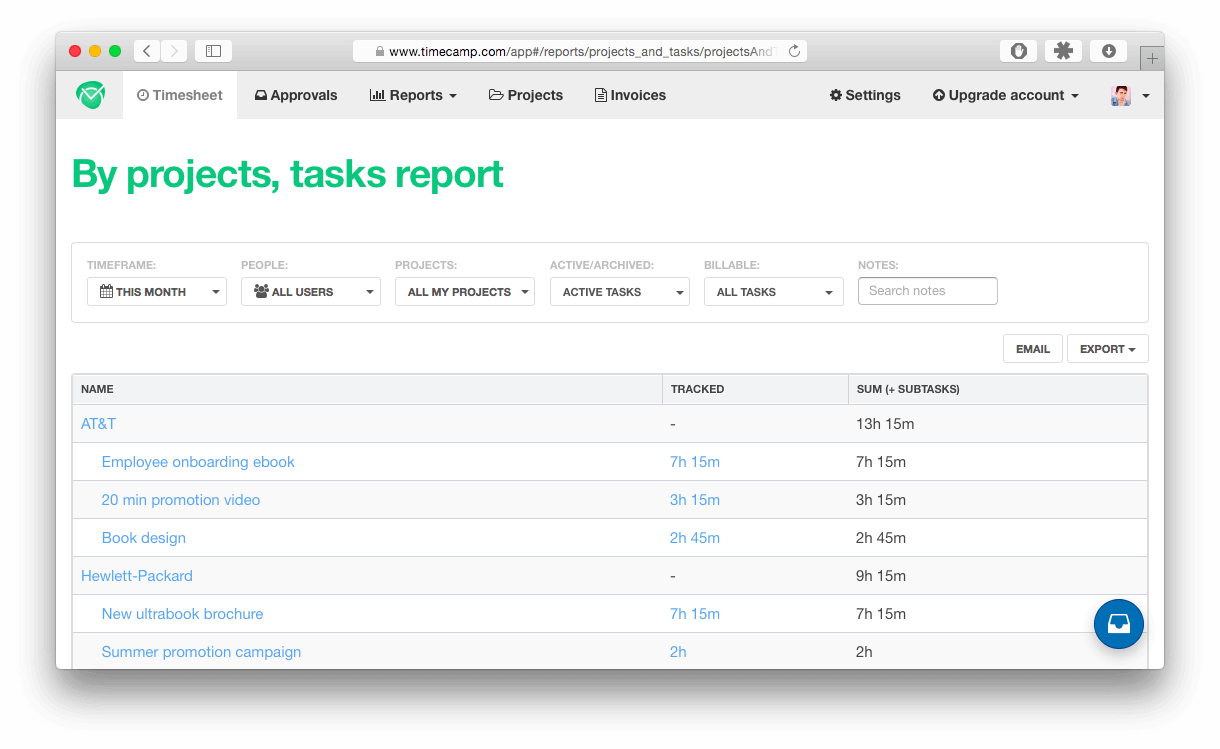 Turn time and attendance tracking in your company from "meh" to "oh yes!"
Precise time and attendance management and collecting accurate time data are the crucial factors for:
quick and exact payroll processing
compliance with the labor law
compliance with the company's rules on attendance and time off
Though for heads and managers time and attendance tracker is a must-have tool and they are sure of its usefulness, for employees the necessity of cooperating with time tracking software is still painful and unpleasant. Traditional time tracking methods like Excel or worst, pen and paper, are outdated and inefficient.
Modern firms rely on automation of this process, using cloud-based time and attendance trackers that have:
a short transmission time
the high adoption rate
no conversion difficulty
Stop using old-fashioned time tracking methods and implement an online solution!
One little mistake made by one employee while filling his timesheet can make time data inaccurate and inadequate to work done. If your company hires a lot of employees, possibility of time data inaccuracy can increase to large sizes. And when they work in various localizations, this problem can become dangerously overwhelming.
---

In this situation, to get primary data for a payroll, you have to gather dozens of paper timesheets from various places, send them to lawyers or manager to make it validated and only then you can try to consolidate the data.
---
Best solution?
Use cloud-based time and attendance tracker to get access to all employees' time data in real time!
Make sure that attendance data is accurate, timely and thorough
What are the hardest aspects of tracking and approving time and attendance data?
to get it on time,
to get it approved,
to make sure it's accurate for payroll!
Collecting accurate time and attendance data manually is always a challenge. In companies that use traditional methods, the process of time data approval is often long and complicated. Rules related to pay rates, time-off, and overtime, have to be calculated individually. It causes errors, delays, and inaccuracy.
---

Using automatic, cloud-based time and attendance tracker, information about time usage is entered quickly and it can be analyzed anytime and anywhere - you only have to be online.
---
Rules of pay rates, overtime and time-off, are applied automatically and a way to approve someone's time data is quick and straightforward. It makes that people's work is easier, employees get paid on time and honestly and policies about time usage in the company are respected.
Best solution?
Implement time and attendance tracker that records time usage in real time and enables you to get all information needed for payroll quickly and easily!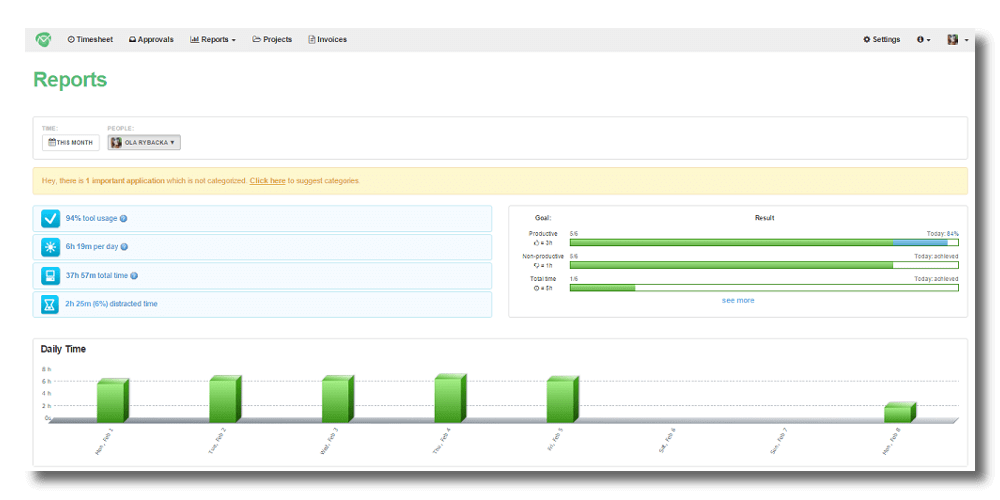 Cloud-based time and attendance tracker increases efficiency and absorbs fewer costs
Nowadays, expensive internal hardware for monitoring employees' performance seems to become a song of the past.
Modern time trackers, working as Software as a Service (SaaS) are much better. Why?
---
Cloud-based time and attendance tracker not only increases a level of productivity in your organization, but it also gives you predictable operating costs and the price for this kind of software is much less than for heavy, extended hardware.
---

What is critical, time of implementation of cloud-based time tracker is much shorter than in the case of hardware. A few days instead of a few weeks. There's no need for long, hard, demanding process of setting up and learning new system any more.
---
Using the cloud-based system, the matter of upgrades and maintenance of the system is not longer your problem - you are always provided with the newest version of the software and all time data is available from the cloud.
Best solution?
Switch from hardware to cloud-based time tracking software. It will reduce high payments, conversion hassles, problems with security, maintenance, and upgrades - all these factors will be suited for your needs!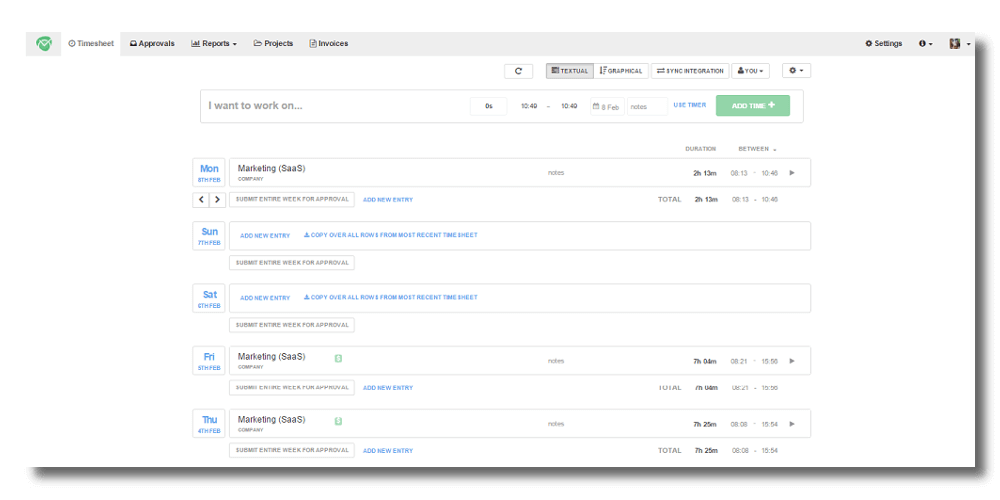 Choose software that your employees will use willingly and with ease
The great value for you as a head or manager of the team is to have time tracking software that allows you to have an overall picture of time usage in your company whenever and wherever you want.
But we can talk about total success only when the rest of the team finds this software easy to use, beneficial and facilitating their work.
What conditions the time tracker must meet to make your team simply love it?
It must be easy to use
it must be intuitive
it must have a clear and transparent interface
it shouldn't be chock-full with unnecessary features
it must be easy to learn
it must be as automated as it can be
---

It's critical that your team finds it intuitive and don't need too much training to understand how it works and how to operate it. After all, time tracker is for saving your precious time, not to waste it, learning and wondering "how the hell this thing works."
---
Good time and attendance tracker is also the one that simplifies the approval process for supervisors and inquires no additional payroll staff for answering employees pay-related questions.
---
Best solution?
If you are considering some time trackers, let your employees look at this too. Let them read about pros and cons and then discuss which one will be the best for most of you. The more automated and intuitive software is the more employees will like it. It should have the automatic desktop application, be easy to use and it should work on mobile operating systems (iOS, Android, Blueberry, etc…).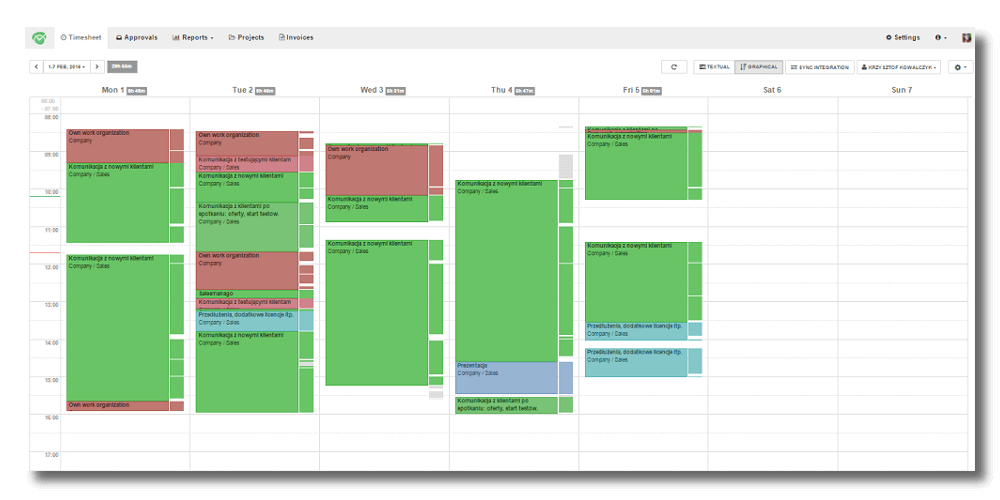 Choose software that facilitates administration and reporting
Many companies have problems with attendance tracking tools because they are often difficult to use. Most of decent time and attendance trackers offer free trials (from two weeks to one month) when you can test the software completely for free, find it's advantages and disadvantages and decide if it completely suits your needs before you decide to buy it.
What should you pay attention to while testing new time and attendance tracker?
---

First of all, it's workflow and reconfigurability should be intuitive for you. In the perfect case, it should have the built-in tutorial system that "bring you around" the software, show most important features and demonstrate how to use them.
---
What should the best time and attendance tracker offer to you?
Flexibility and ease of use
real-time reports
hassle-free
customizable reports to always provide you with time data you need
Best solution?
Choose a time to track software jointly with your team and then run together through a free trial to see if the tools suit your needs. Payroll managers should be able to get reports easily, with minimal support from IT department.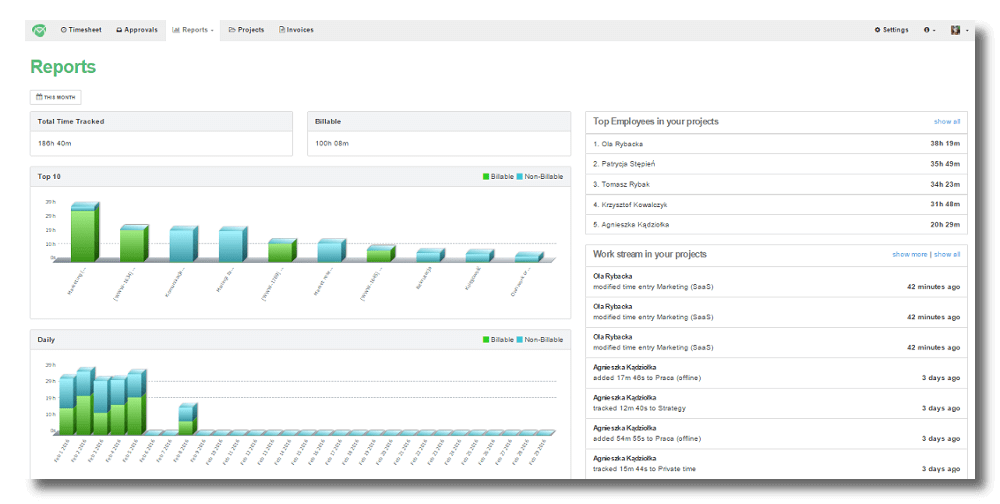 Share time data easily with other apps
Though time data are capturing is, of course, the most important function of time and attendance tracker, the crucial thing is also to share this data with other apps used in your organization.
Sharing data between other apps is essential for payroll, time-off, and compliance.
---
In the best time and attendance software should be a possibility to share this data via an open application programming interface (API). If you need to integrate time tracker with other apps, you already use, do a detailed research to know how to make it happen.
---
Perfect time and attendance tracker include an API that enables data sharing via standards-based integration (for example XML web services). You should be able to develop integration yourself or cooperate with your software vendor to do it.
---
Best solution?
Implement the time tracker that will let you share time data as you need.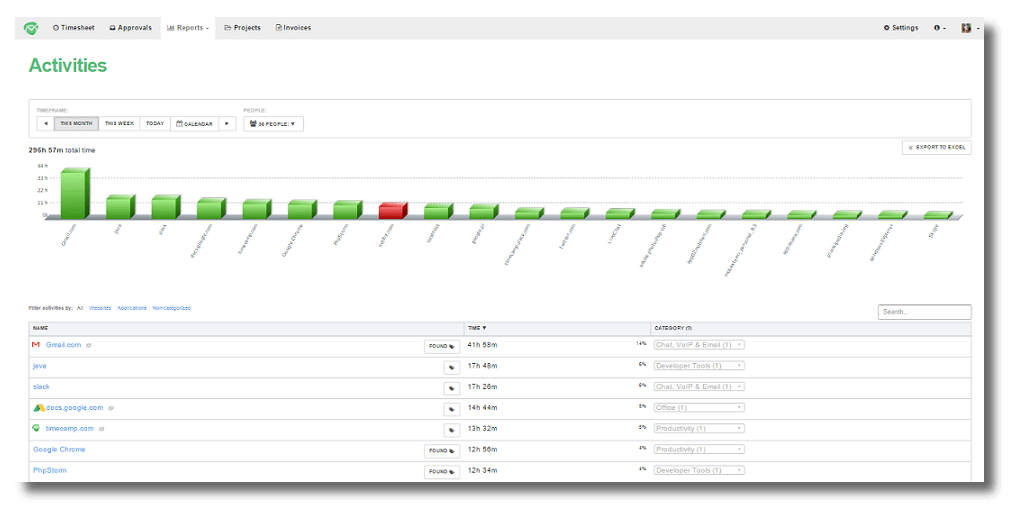 Make sure your time data is always available and safe
In an old enterprise system, you are responsible for data security system yourself. When you decide for cloud-based time and attendance tracker, all the responsibility of data is in the hands of a software vendor. So when you choose time tracking software, always look for a provider that provides his customers with a premium quality security system.
What criteria should time tracker's security system meet?
firewalls
antivirus protection
encryption of in-transit data
offsite data backup
Best solution?
Make sure that vendor of time and attendance software you consider can prove his means for supplying protection, disaster recovery, and security.ti
Don't hesitate and try the best time tracking software ever for free NOW!