Time Tracking with Wunderlist
September 20, 2013
by Jakub Szyszka
No comments
Do you struggle with multitasking? It is a common issue for many workers. Usually you have a long to-do list in your head but most of the time you forget almost half of it. You carry a notebook in your bag, have Post-it notes on your desk or wall but that doesn't suffice. We have a solution!
We are happy to announce our new integration with Wunderlist which will help you solve this problem.
Wunderlist is a great tool for managing and sharing your daily tasks, whether professional ones like managing the project, or private, related to planning a trip, sharing a shopping list and so on. This application is there to help you. And you can use it everywhere as you may have it on your computer, tablet and phone.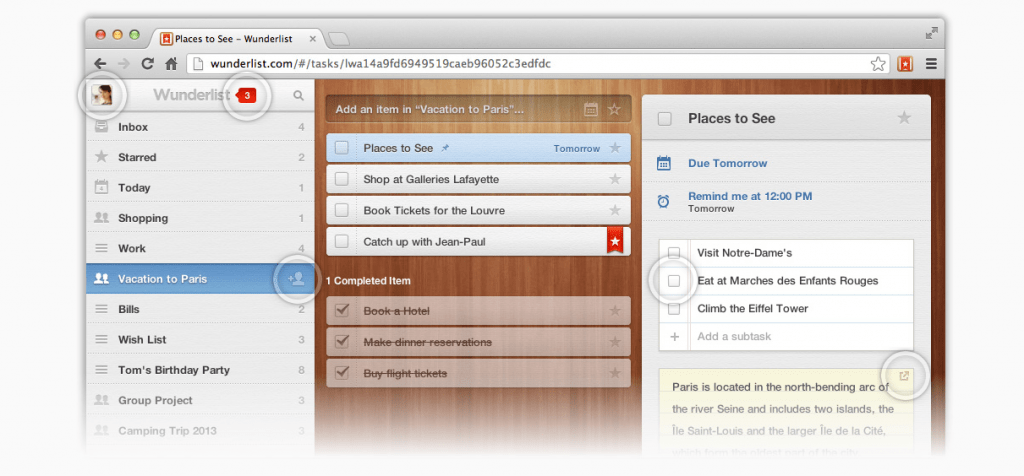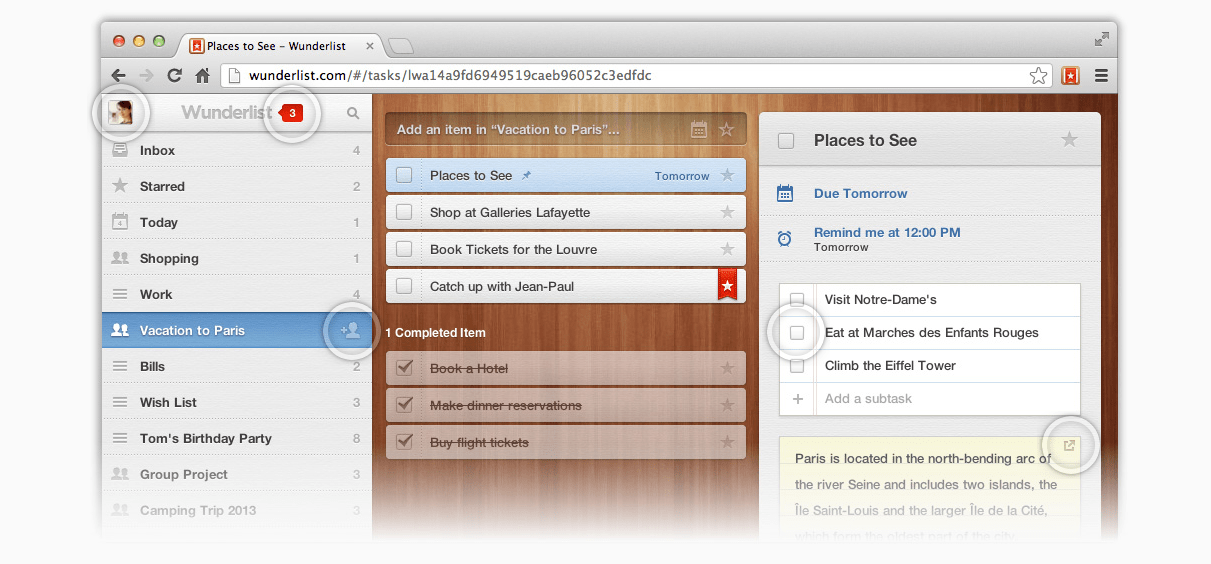 Integration with TimeCamp gives you the opportunity to log hours for your lists and tasks. How does it work? Every hour TimeCamp synchronizes the tasks from your Wunderlist and adds them to the projects in TimeCamp. Then you can track the time spent on each task from Wunderlist in Timecamp. On this basis you can for example accurately invoice your customers or estimate profitability of the project.
Hope you will enjoy tracking time with this integration. Enter: https://www.timecamp.com and check it out!
1. Log in to TimeCamp.
2. Go to Settings – Add-ons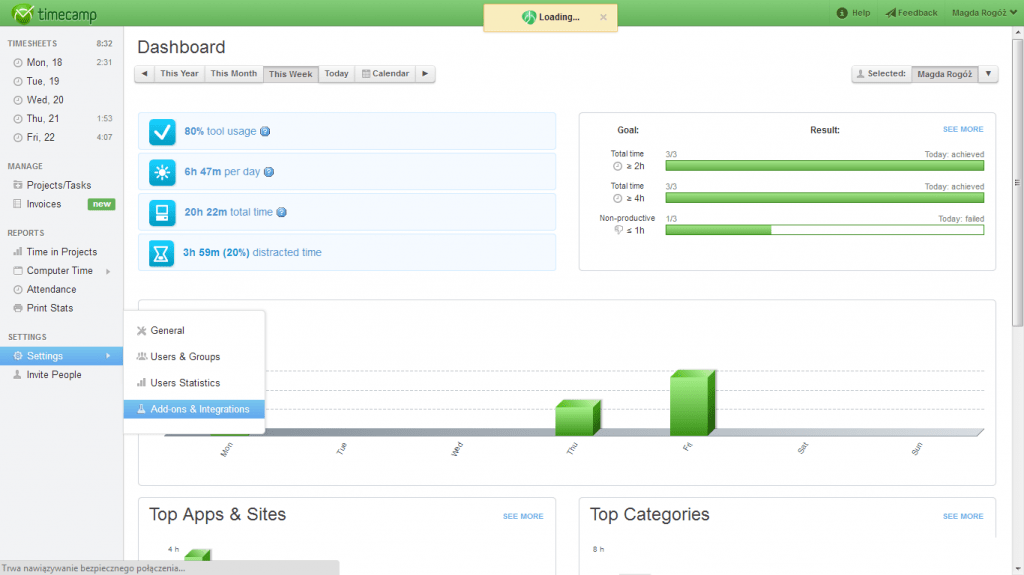 3. Select the Wunderlist option from the menu. Enter your Wunderlist login and password to test the connection.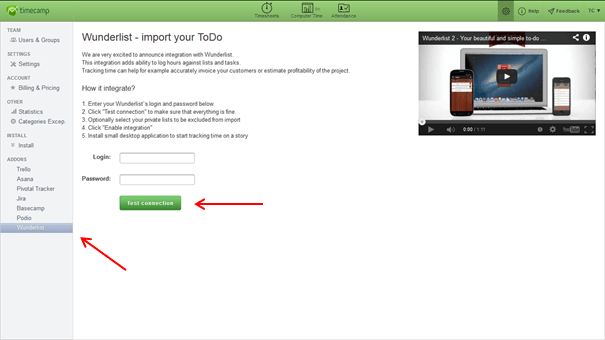 4. Select which of your lists should be excluded from import and click the "Enable the integration" button.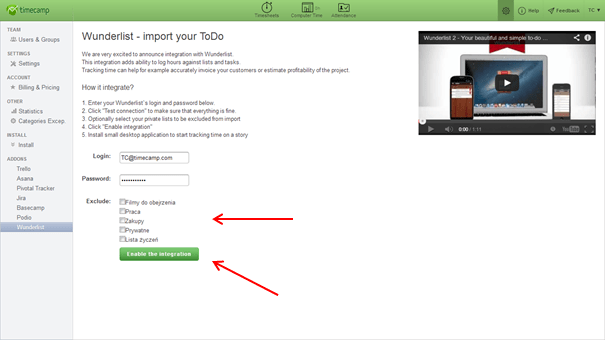 5. Your to-do lists will be automatically synchronized with your projects in TimeCamp and you will be able to track the time for each task easily.
Enjoy using and do not hesitate to give us any feedback.