Get a Seat for Free – Invite friends to TimeCamp NOW!
December 13, 2013
by Jakub Szyszka
No comments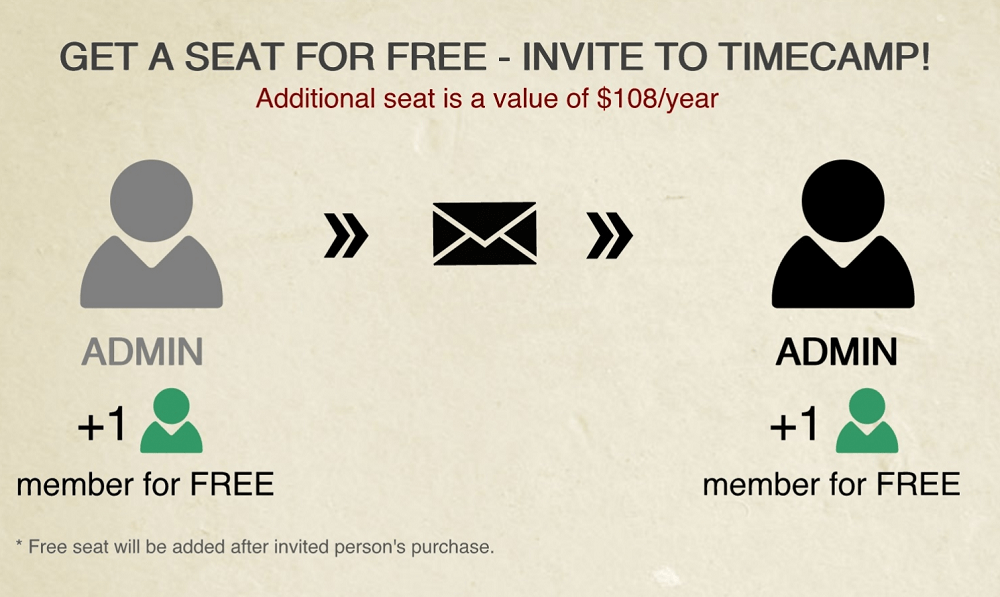 If you're using TimeCamp you know its advantages. Why do not share good things with other people?

We created TimeCamp for those who respect their time and want to use it effectively. We decided to build a community of such individuals and teams so today we run additional feature – inviting!
Right now you can invite your friends to try TimeCamp. They will be able to test it for 14 days using the trial. Afterwards, if they decide to buy a license you both receive one free seat. Sounds great, doesn't it? And it doesn't require a lot of effort.
All you need to do is to log in to your TimeCamp account and click "Get seat for Free" at the top of your panel. Type e-mail addresses of people you want to invite and press "Send". Now it's their turn to respond.
Login and go to: https://app.timecamp.com/affiliate
Good luck!