TimeCamp Day by Day – #starter
December 10, 2013
by Jakub Szyszka
No comments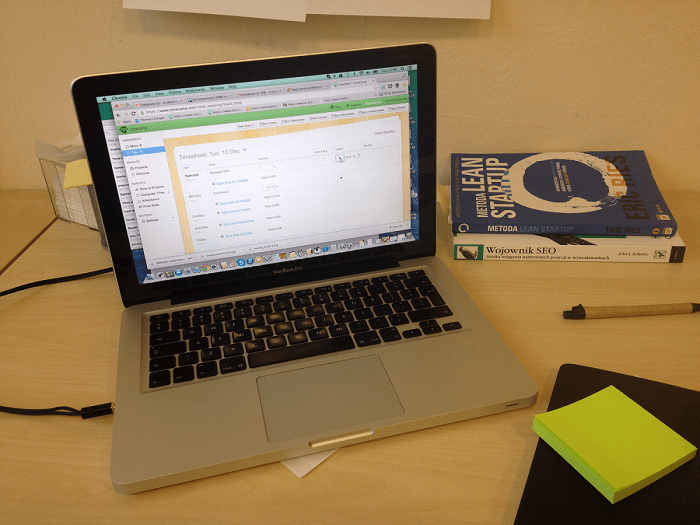 Being a new member of a company is connected with adapting to the new working place. You need to become acquainted with all the rules, meet your co-workers, show your potential and skills and – last but not least – get familiar with software used by the company.
Further to the experience, working in Time Solutions company as Office Manager seems to be way much easier and more efficient with TimeCamp application.
As a new user of TimeCamp, I must tell, it helped me to be more productive. It was my first experience with software of this kind. Earlier, I gained experience using Trello, but it was not enough. I needed something more complex, with biggest variety of options but which is also easy to use, especially for ordinary man on the street, who doesn't have IT specialist diploma 😉
Function of Office Manager requires to be very focused, I am meant to contact with important documents like contracts, invoices. Sometimes I need to work under pressure of time.  From now on, I know exactly how much time I spent on specific actions. It is very easy to check. I click on "activities" in statistics section and see on which application I spent the most of my time.  Activities marked with blue colour are neutral or productive type. For Office Manager it can be activities such as sending e-mails or researching of informations. While activities marked with red colour are type of unproductive activities, such as social networks and visiting shopping sites. Dividing those activities in two groups is a big help in order to know which activities should be avoided.
Office Manager position is associated with working away from computer. When there is a need to account and sign invoices or prepare letters there is an easy way to mark these activities in TimeCamp. In statistics section, just click "away from computer" section and choose activities and tasks that have been done.
It is just a beginning of series of articles about TimeCamp. Prepare for another guide post about TimeCamp soon.