Time Tracking in Project Management: Agency Manager's Problems and Our Solutions
April 10, 2014
by Jakub Szyszka
No comments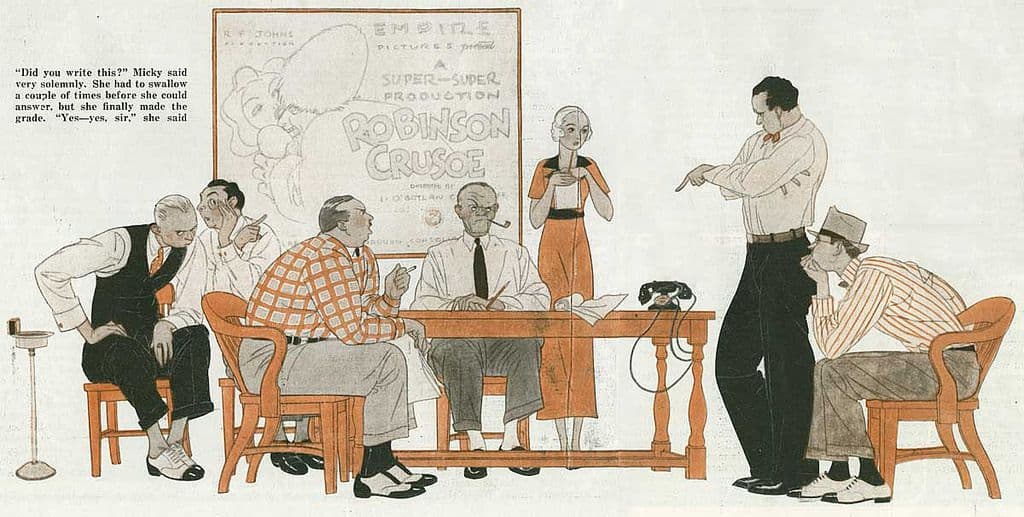 Time tracking gives a clear view of time usage across projects, clients and employees. It's a powerful data for business improvement, but not all companies decide to implement a time tracking software. Why is that?
Over a month ago I had a vastly instructive conversation with my friend who runs a PR Agency. I offered him to try time tracking in project management to easily coordinate projects and measure time allocation inside his company. To my surprise, he wasn't as enthusiastic as I thought he would be. That's how our chat started. He was talking about his worries connected with time tracking, me – about possible solutions to his problems. This is what we have both learned.
[SEOINS][SEOINS_CONTENT]Check our time tracking offer for agencies: time tracking for agency industry[/SEOINS_CONTENT][SEOINS_ICON][/SEOINS_ICON][/SEOINS]
Manager's needs:
"I need a tool to track all the hours we spend on all the project for our customers. We need to write down hours we worked inside particular projects and also to see how much time we spent on a customer."
Solution: The best method to achieve it is to start using a project management software to organize your work and combine it with time tracking. I suggest you Trello & TimeCamp Integration because they're both simplest and most effective.
"Some projects are divided into even thousands of smaller tasks. They are often getting mixed, lost or duplicated. To track and coordinate them myself in Excel or Docs… it's a Sisyphean task. I want to have all parts of the project sorted in one place, delegated to particular employees."
Solution: Trello is a project management application exactly for this kind of problem. You can create lists of tasks inside a project and delegate them to employees, determine due dates, create the checklist or attach files. Your people will take care about the rest of the work. Trello shows the level of your task's progress so you will be up to date with any task, whenever you want.
"I need to have a whole view of our time usage across project and employee. I didn't have it in prior time tracking softwares. It was annoying, because finding a particular data was a waste of time for me, not saving it."
Solution: S'il vous plaît! A whole time your employees' measurements are being automatically saved in their timesheets. You have accurate data about the whole team's and particular employees' time administration in one place :
"I want to have a precise knowledge, where our time goes. When an employee tracks his time once in a while, I have only blurred image of it. Time tracking doesn't make sense if it's not constant".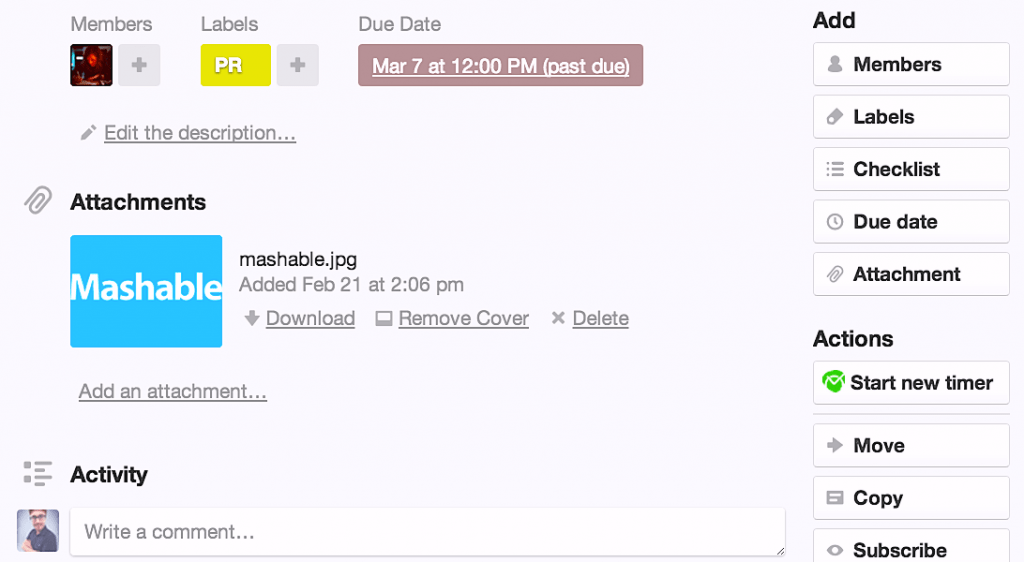 Solution: It's easy to remember to track your time when you work on Trello. The Google Chrome plugin allows you to track time directly from it: clearly visible TimeCamp Timer button in every task makes it impossible to forget about clicking it. Whole recorded time is being automatically saved in your timesheet, so you don't need to note it there separately.
"We have too much work to do, to additionally learn difficult applications and getting used to operating it for a long time."
Solution: Difficulty is definitely not our Integration's thing. You use Trello & TimeCamp as one for your greater convenience. It's constructed in such a way that you will know how to use it from the first time. The implementation is also very easy. All you have to do is:
to sign up to Trello (it takes just a moment),
to sign up to TimeCamp (this too),
to synchronize them on TimeCamp site, clicking Settings, then Add-ons & Integrations. Voilà!
"Last when we've tried other time tracking software, my employees didn't know if every task, including phone calls and meetings had to be tracked."
Solution: Trello & TimeCamp Integration is a very flexible organism. The timer is the simplest tool, but not the one and only. Employees can add tasks not listed in Trello in TimeCamp Timesheets during or after their worktime and manually type it's duration.
"Many times I've seen my employees using Facebook or shopping online. I'm not a tyrant, but I really hate situations like these. I want to know who works more and who less. This data is important for me to award bonuses to ones and motivate others. I just want to be a fair boss."
Solution: In addition to Timer and Timesheets you can also use Desktop Application, which monitors employees' whole computer activity, which next you can see in the reports.
Lessons Learned
Trello & TimeCamp Integration is ideal for manager who wants to achieve his major goals:
complete and consistent view of time allocation across projects, clients and employees
order inside projects to facilitate and improve team's work
easy-to-use tool to realize these objectives
It was such a great lesson to hear about all these things directly from serious and experienced user. I have learned a lot, so I was happy to repay him, dispelling all his doubts. Now his team uses Trello & TimeCamp Integration for a month. He says that finally he doesn't need to look further.
Did you know?
TimeCamp is a part of Trello Power-Ups, a new directory for Trello's add-ons! Now you can turn your TimeCamp and Trello integration into a real productivity powerhouse.