Productivity Tracker – Does It Actually Help You?
October 28, 2015
by Jakub Szyszka
No comments
For ages, monitoring the activities of employees and assessing their productivity has been quite difficult. But the invention of new productivity tracker apps by developers has made the task easier. These apps are designed to assess the productivity of workers as well as employers by tracking their time and tasks, and ensuring whether or not goals set have been achieved. Some people, especially business owners, wonder whether these types of tracker apps are actually assistive. Read on and find out how they can help you.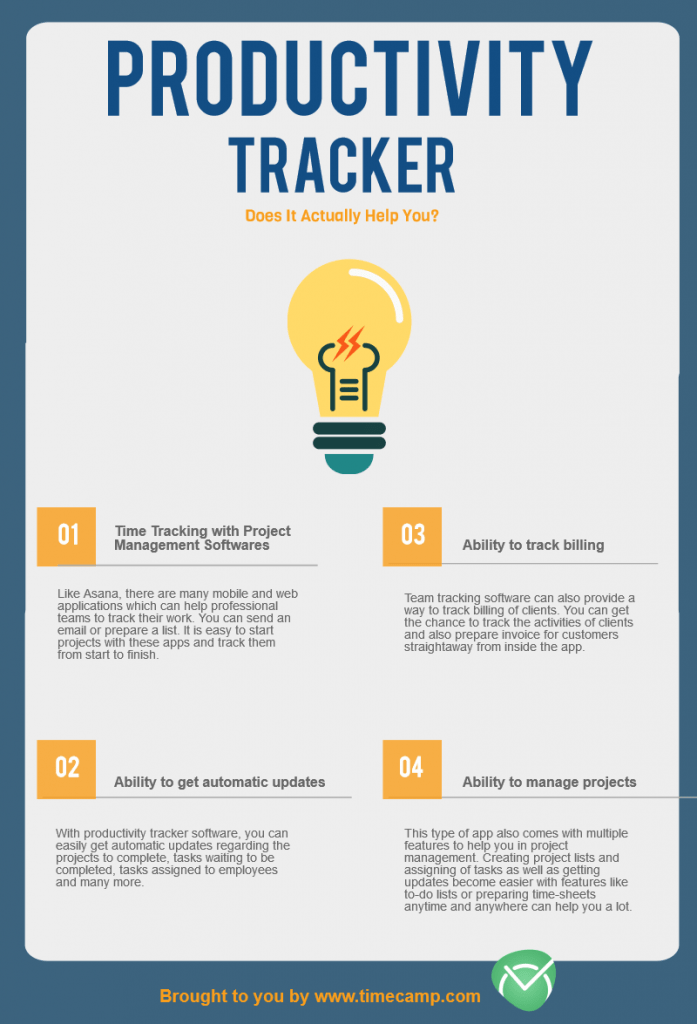 Asana Time Tracking and Similar Capabilities  
Like Asana, there are many mobile and web applications which can help professional teams to track their work. You can send an email or prepare a list. It is easy to start projects with these apps and track them from start to finish. There are lots of capabilities such as the ability to send mails, schedule a meeting, create dashboards, start conversations and tasks, team updates, and arrange tasks into shared projects and more.
Ability to get automatic updates
With productivity tracker, you can easily get automatic updates regarding the projects to complete, tasks waiting to be completed, tasks assigned to employees and similiar. Many of these apps are compatible with iOS, Linux, Windows and various other devices, in order to offer proper syncing across varied devices and ability to get automatic updates in any device.
Ability to track billing
Team tracking software can also provide a way to track billing of clients. You can get the chance to track the activities of clients and also prepare invoice for customers straightaway from inside the app. For companies and individuals who are attempting to track their billing, these apps can be very useful. By reducing the time spent in these activities, productivity can be improved automatically.
Ability to manage projects
This type of app also comes with multiple features to help you in project management. Creating project lists and assigning of tasks as well as getting updates become easier with features like to-do lists, preparing time-sheets anytime and anywhere, backing up all information on Cloud, using one password to access information across all devices, one-click launching of documents and sheets which can help you a lot. The fact that these can be accessed across multiple platforms makes them even more useful, whether for professional or personal project management.