Integrate Salesforce for Time Tracking
November 25, 2016
by Jakub Szyszka
No comments

What is Salesforce?
Salesforce was launched in 1999 – its purpose was to reinvent the Customer Relationship Management (CRM). Since then it has become one of the world's leading CRM software and enterprise cloud ecosystem. Everything that Salesforce offers runs entirely in the cloud – there is no need for any software or hardware. It also means that there are no setup and maintenance costs, and it can be used from any device with an internet connection, like smartphones, tablets or laptops.
[SEOINS][SEOINS_CONTENT]Salesforce is an amazing tool for customer relationship management, it offers enormous possibilities. However, you can still enhance it. Integrate Salesforce with TimeCamp for time tracking and invoicing and avoid any problems with time management in your company! Don't have TimeCamp yet? Sign up with us.[/SEOINS_CONTENT][SEOINS_ICON] icon-hand-o-left [/SEOINS_ICON][/SEOINS]
The most important fact about Salesforce is that it is not a single product but a complete integrated solution composed of many different products that pretty much cover every aspect of marketing and customer management. We present six of them:
Let's learn a little bit more about each:
1. Sales Cloud
This software helps you to track customer information and interactions so that you can follow more leads. It offers mobile apps for Android and iOS that get real-time updates from dashboards and custom reports. The built-in feature called Feed First lets you see the most important data first, based on your setting. You are able to create reports, sales forecasts, and territory models. Also, you can add more functions and tools from the AppExchange Apps. Salesforce Sales Cloud can be integrated with other business solutions like Desk.com, TeamSupport, Ambassador or Zendesk among other major CRM, sales, and accounting software.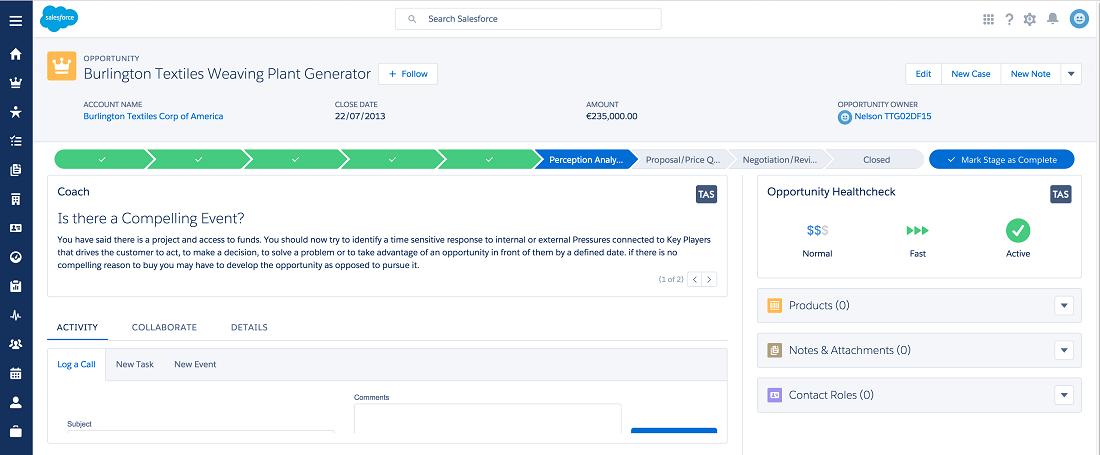 2. Service Cloud
Salesforce Service Cloud provides means through which you can engage and interact with your customers.  You can do this via all known business channels and avenues, even video and social media. From its unified interface, you can manage customer cases and other issues. Customers are able to use the system's knowledge base and communicate with other community members in the search for solutions to their issues. The immediate and reliable customer service this tool offers drastically improves both customers loyalty and retention.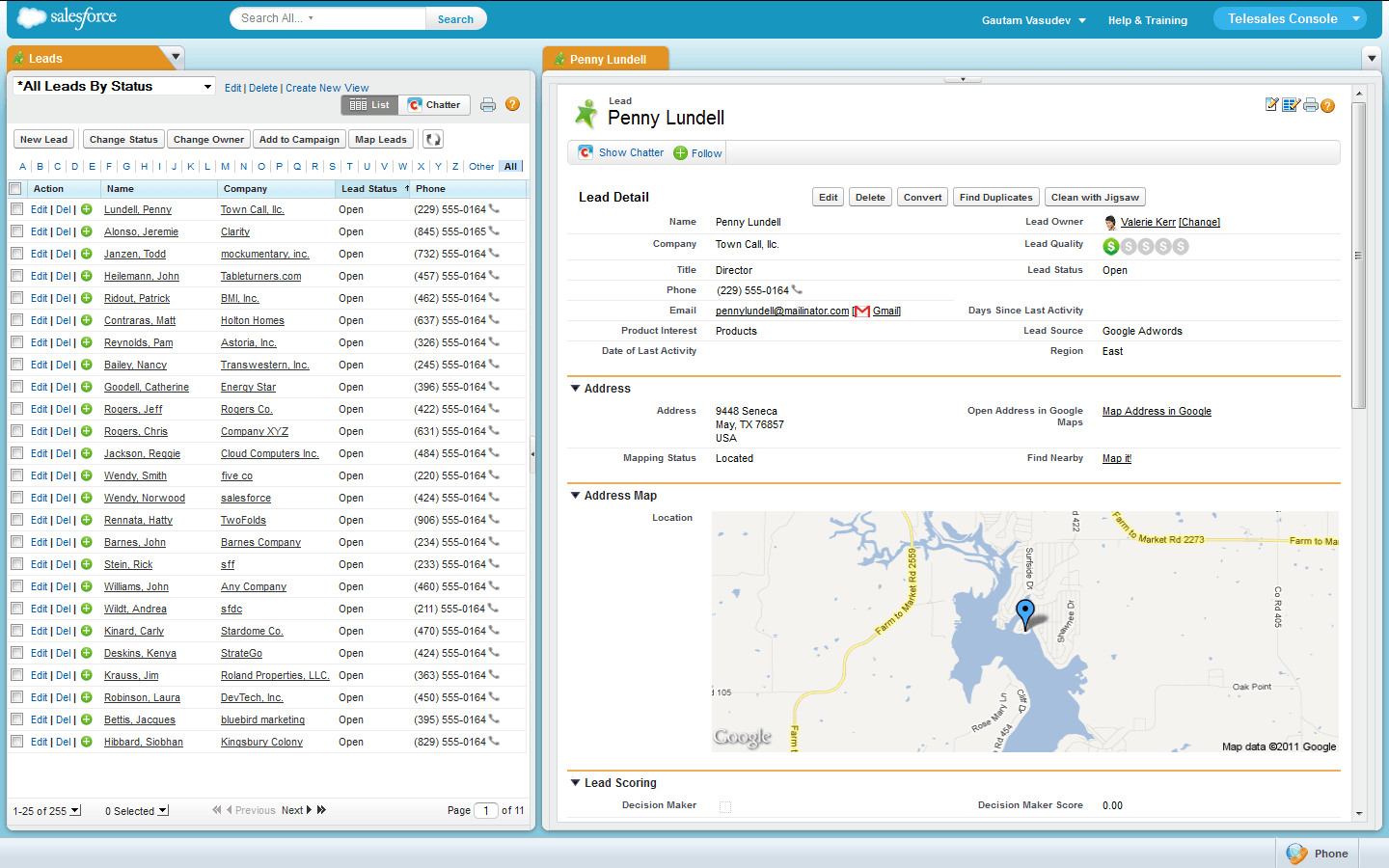 3. Marketing Cloud
Marketing Cloud is a powerful marketing solution, especially in the social landscape. Businesses can use it to create and maintain a solid presence in the social media. Users are able to track their brand visibility and publish marketing content and advertising campaigns. Use it to gain more information about your clients, map your customer journeys, generate positive experiences for your customers, and analyze and assess the impact of every customer interaction to optimize your strategies.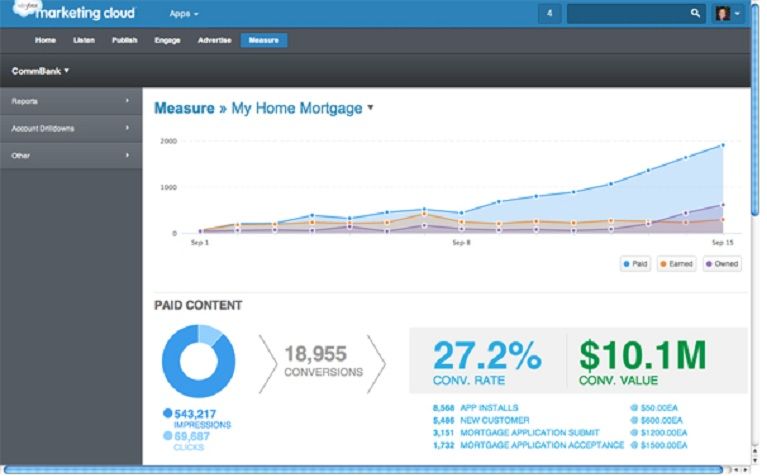 4. Analytics Cloud
This software is a powerful and secure analytics program designed mostly for medium-sized businesses and large enterprises. It helps them implement iterative exploration of data. The results of one's actions are displayed via layers of dynamic visualization and the presented information is optimized for mobile device users. This tool offers a secure platform with speed searching of data, almost endless scalability and, of course, native integrations with other Salesforce products.
5. Commerce Cloud
Salesforce Commerce Cloud can be used for mobile-first point of sale and store operations, predictive intelligence, and order management – bringing together the digital commerce. From purchase to post-sale service, this soft unifies the customer experience and streamlines commerce operations. Its features are organized into three categories – experience, operations, and intelligence. Experience lets you orchestrate content, products, promotions and pricing, Operations are responsible for extending core functions across all channels, and Intelligence for enhancing customer personalization. Great app for customer management.
6. SalesforceIQ
This CRM solution enables companies to build stronger relationships. The technology it provides unifies user's customer story, marks meaningful actions, and enables productive outcomes. SalesforceIQ can be set up via Gmail or Exchange account. Then it will capture user's phone calls, meetings, and emails, keeping deals up to date and enabling the user to focus on selling. It also identifies the most promising deals and notifies users, so they can concentrate mostly on them. Deals can be easily managed with dynamic scheduling, email shortcuts, and predictive notifications. Use this software to sell more of your products in the most efficient way.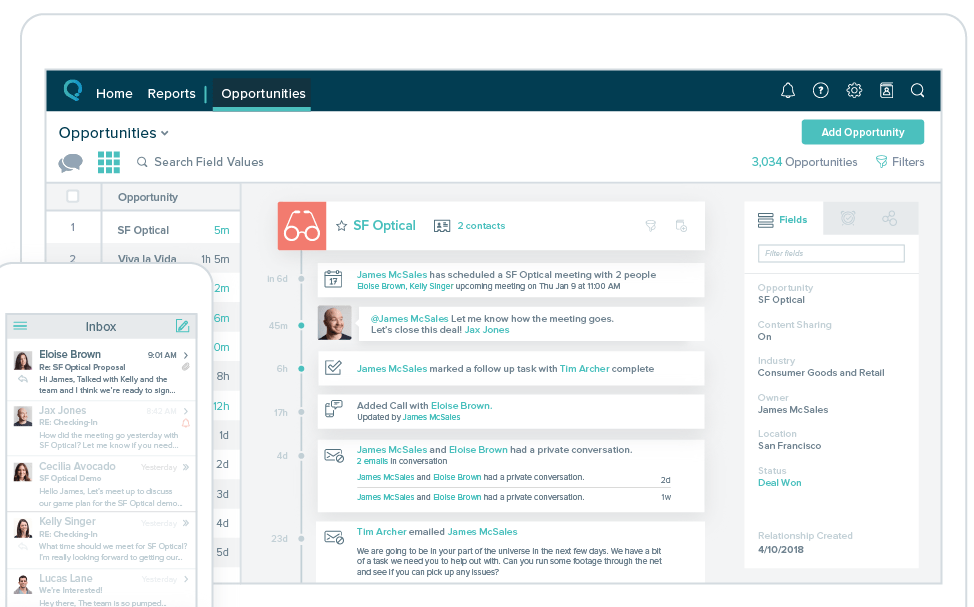 Integration with TimeCamp
As we mentioned at the beginning, Salesforce and TimeCamp are now possible to be integrated. If you enhance your Salesforce apps with the use of our time tracking tool, you will not only control your time-consumption, but you will also receive detailed reports on all the activities performed by you and your team. This will allow you to implement more efficient methods for work and cut the losses to the minimum. What is more, TimeCamp offers easy and quick invoicing, so you won't have any issues with money!
The integration is quite simple. We have prepared a video to get you through all the steps:
Integrate your Salesforce with TimeCamp and you will notice a sudden boost in your team's productivity! A solid time tracker helps a lot, no matter what you are working on.
PS. Happy to introduce two new powerful TimeCamp integrations: Monday.com and Zoho CRM!