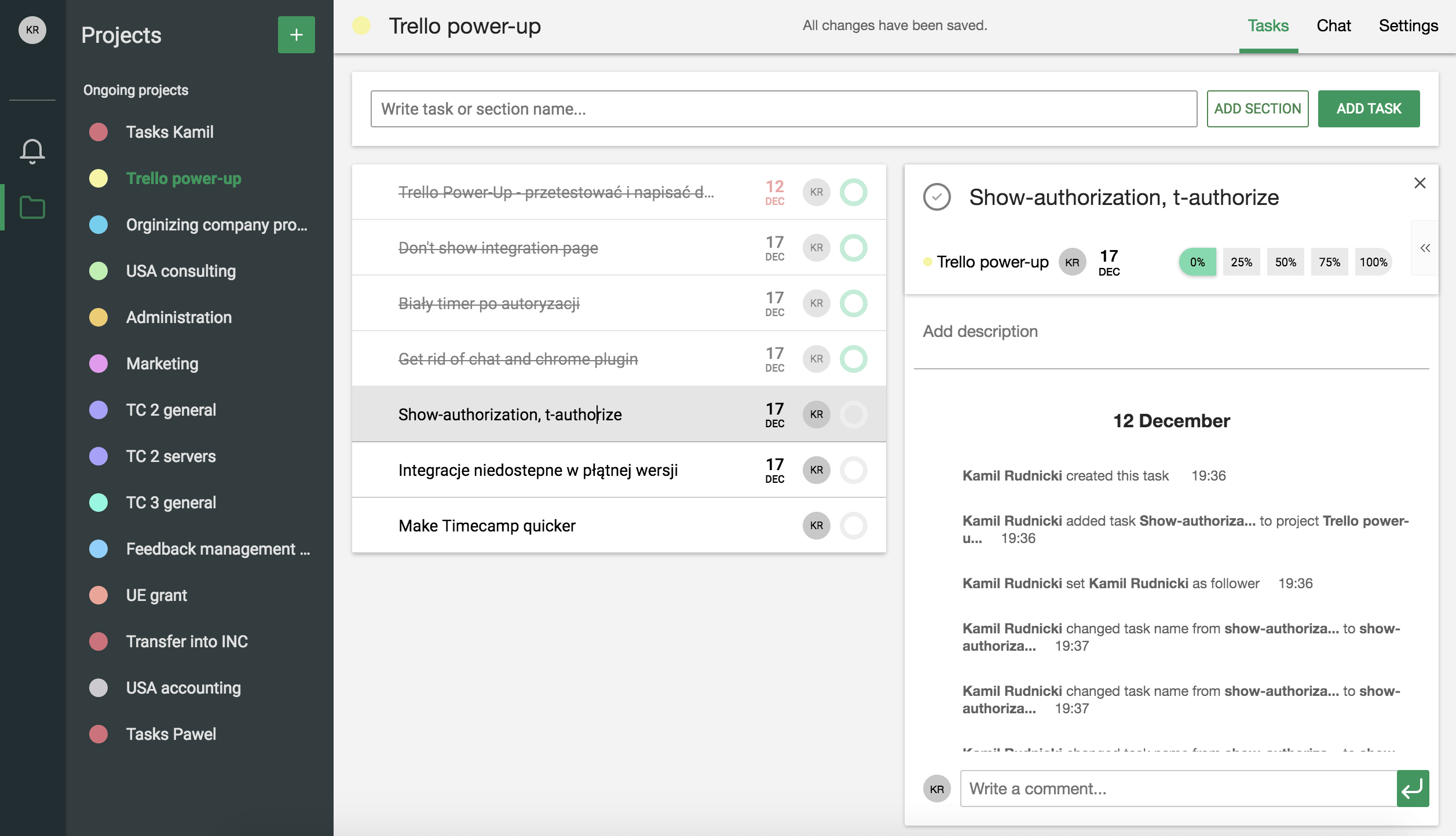 Be on top of your work
Timecamp 3 is new version of Timecamp, which will replace current version in the future.
Manage your projects
Delegate tasks with due dates
Collaborate with your coworkers
Coming soon:
Track billable and unbillable time
Track employees attendance
Track computer activities
Integrate with other tools
Check projects budgets
Generate reports
Try out Timecamp 3 alpha now →
* You have to create new account in Timecamp 3.
As a Timecamp 2 user you will always have three choices:
You can still use Timecamp 2.
You will be able to migrate and use only Timecamp 3.
You can use Timecamp 2 as your main time tracking app and use Timecamp 3 as tasks management software integrated with Timecamp 2.
And this is just the beginning. In beta, you can use Timecamp 3 Tasks for free without limits with any number of co-workers or projects.