Content:
The Magic Behind Effective Team Management
The Magic Behind Effective Team Management
If you're a project or team manager, you most likely know that the biggest challenge of this work is managing a team. It's difficult because of the differences between people, different work habits or points of view. But it's also difficult because it requires to constantly monitor the team and their work progress. It's also about being able to collaborate and communicate with them over all their work. That's why many project managers decide to use free task tracking software.
Make sure to check out these links:
But in order to fully use the potential of such software in your organization, you need to know how to effectively manage your team with 6 simple steps:
Be transparent – have respect for your team and value them and their skills and they will be happy. Remember, a happy employee is a productive employee!
Communicate to keep things transparent and collaborate better.
Provide honest feedback – people will appreciate it and it will help them become better employees.
Encourage collaboration – if people don't collaborate, they will fall out of their daily habits. It will be more difficult to track their tasks and progress.
Trust your team – they know what they do, and they will do it amazingly if you let them.
Prevent burnout – let your team take breaks, delegate their tasks and take a day off. That way they will be more effective and will have the mental and physical strength needed for work.
Thus, all the magic behind effective team management is hidden in the use of right techniques along with specialized software. So why should you use free task management software? Simply because before you decide to use paid versions, you should make a research and see which tools work best for you and your team and whether they're worth investing your money in.
Take a look at our list of the top free task tracking software, and choose the one that suits you most!
See also: Top 10 Time Tracking Software with Desktop App
The first free task tracking software you should implement is HeySpace. It's a task management software with extensive chat features. It's an innovative combination of Slack and Trello. HeySpace has plenty of useful features which not only allow you to track tasks but also to collaborate with your team on a professional level:
Thanks to its design you can see three boards in one place – your team and spaces (different channels), chat, list of cards with tasks.
You can easily convert part of your conversation into a task.
The board with tasks allows you to see all projects in one place.
Every task can be adjusted – you can set date, assign people to it, add tags, description, files, comment on it. All to keep you updated on task progress.
You can share files of different formats.
The feature of workspaces allows you to create many spaces, if, for example, you work for various organizations or have different clients.
Pleasant and intuitive interface.
Improve task tracking and team management today!
Sign up for HeySpace now!
See how HeySpace works! 
TimeCamp is a tool for monitoring your and your employee's work. Including people who work remotely. Thanks to its functionality and ease of use, the software allows for working time optimization and boosting employees' efficiency. It also enhances resource management and their allocation. When you decide to implement TimeCamp in your company, you gain many benefits:
The desktop app for all platforms (Windows, Mac, Linux), extensions and mobile app for iOS and Android. All that to help users track their activity no matter where they are.
The highest quality at the best price.
Automatic time tracking which allows you to easily switch between tasks.
The possibility to set a limit for each task so that you can effectively monitor your team's work.
Accurate customer billing thanks to the ability to monitor projects budget.
Entering time to invoices based on estimated hourly rates.
Integrations with various tools which help in managing projects and accounting such as Asana, Podio, Trello, Basecamp 3, Xero, QuickBooks, and many, many more.
GPS tracking feature.
It's a great free task tracking software because it allows you to track work progress of your entire team, including remote workers and people who are spread all over the world, for example being on a business trip. TimeCamp bring their results together in one place as if your team was in one office!
See also: Top 10 Time Tracking Software for Linux
Take your company to another level!
Sign up todayand boost your team's productivity with TimeCamp!
Asana is designed to help teams organize, track, and manage their work. It's a tool very easy in use with numerous useful features for which people like it. Asana allows you to stay organized by planning and structuring the work the way you want it – you can easily create the workflow adjusted to your team's needs. You can also set deadlines and priorities to always stay on track.
In Asana you can follow projects and tasks stage, assess risk connected with every project, and more. It's a great free task tracking software working also as a project management tool.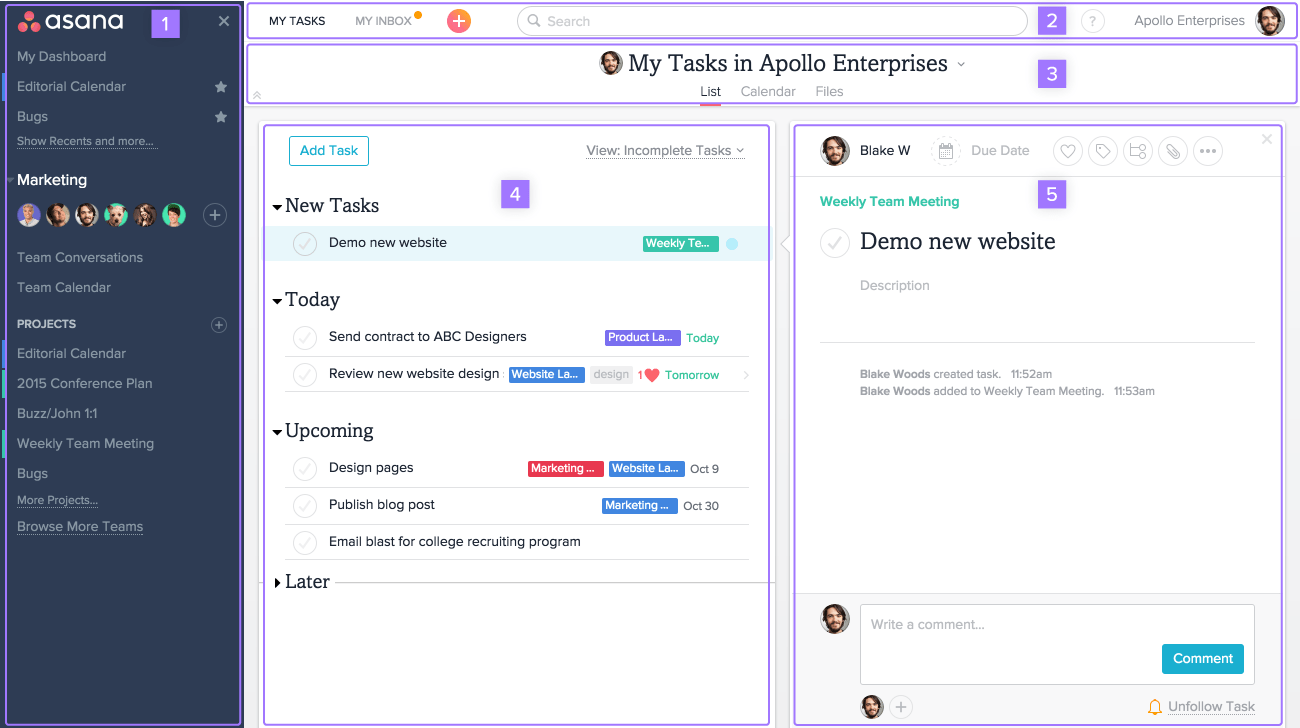 Flow is a fancy app with an intuitive and pleasant interface. The things you can do in Flow allow you to manage your team and get transparency – you see who is working on what and how the entire team's workflow look like. And here's what you can do in Flow:
Plan and manage projects by organizing tasks as lists or cards – great for people who prefer Kanban view.
See the work stages and plan future projects thanks to project timelines.
With an intuitive dashboard, you see an overview of all projects.
Create tasks and subtasks.
Get instant notifications.
Create recurring tasks.
Track tasks with various options giving you flexibility in task management.
Integrate it with other apps and tools, and many, many more.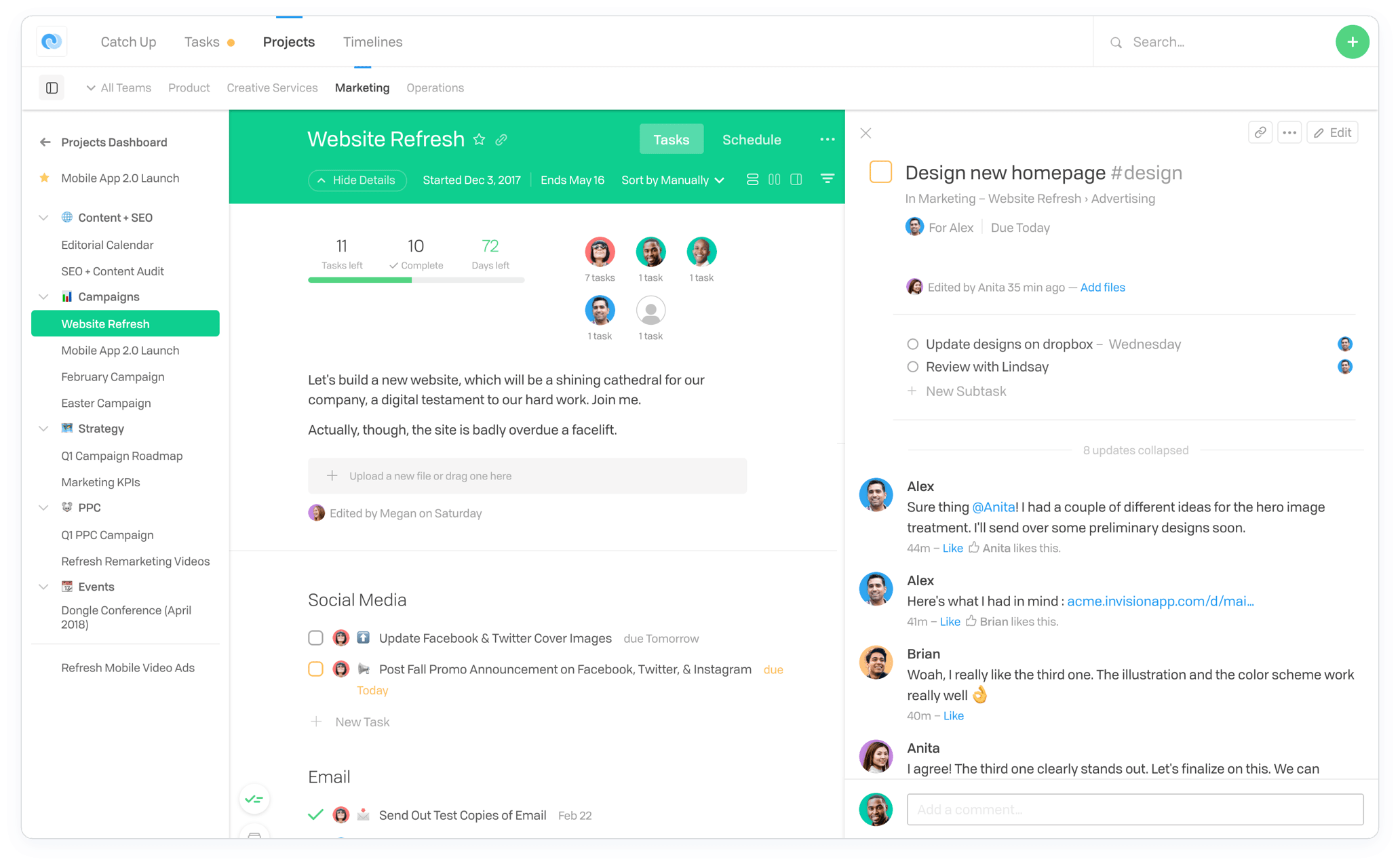 Basecamp is one of the most popular project management and communication tools. But it's also a suitable free task tracking software for teams of any size. You should opt for Basecamp if you want to be accountable and profitable by seeing what exactly needs to be done. You and your team will never miss deadlines. This tool gives you many options when it comes to task tracking – you can easily assign tasks and adjust them as you please, communicate with team within Basecamp internal chat. This software is available in a web version, iOS, Android, Mac, and PC.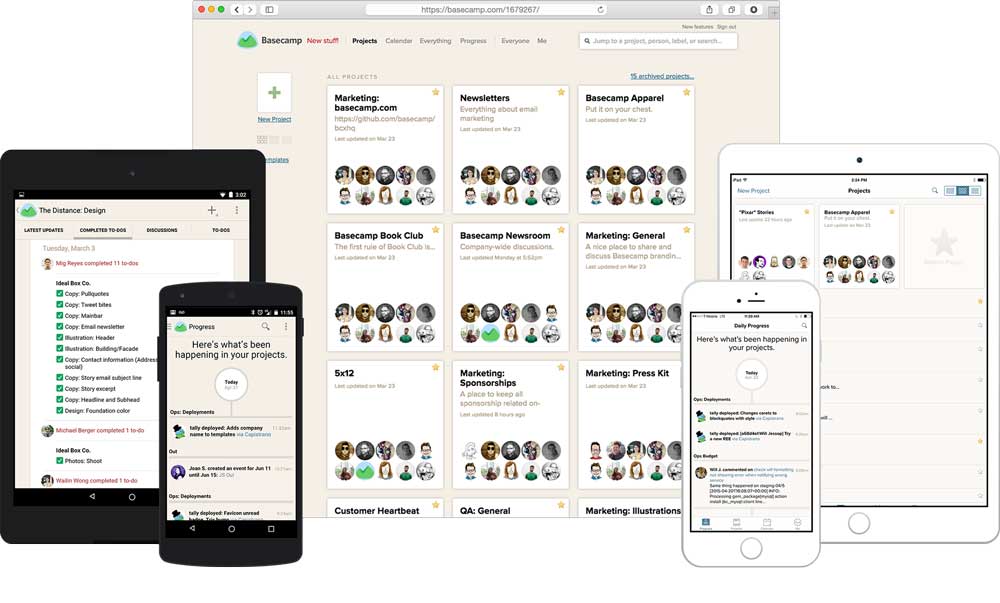 Everybody knows Google Docs and it would be a sin not to mention it! Thanks to its functionality, this is one of the best free task tracking software. First of all, because everything happens in the real-time. Secondly, because everybody can create or work on the already created document. With Google Docs you can easily track all tasks and know what's happening with your team. They are easily accessible and when you decide to use G Suite, you get even more benefits!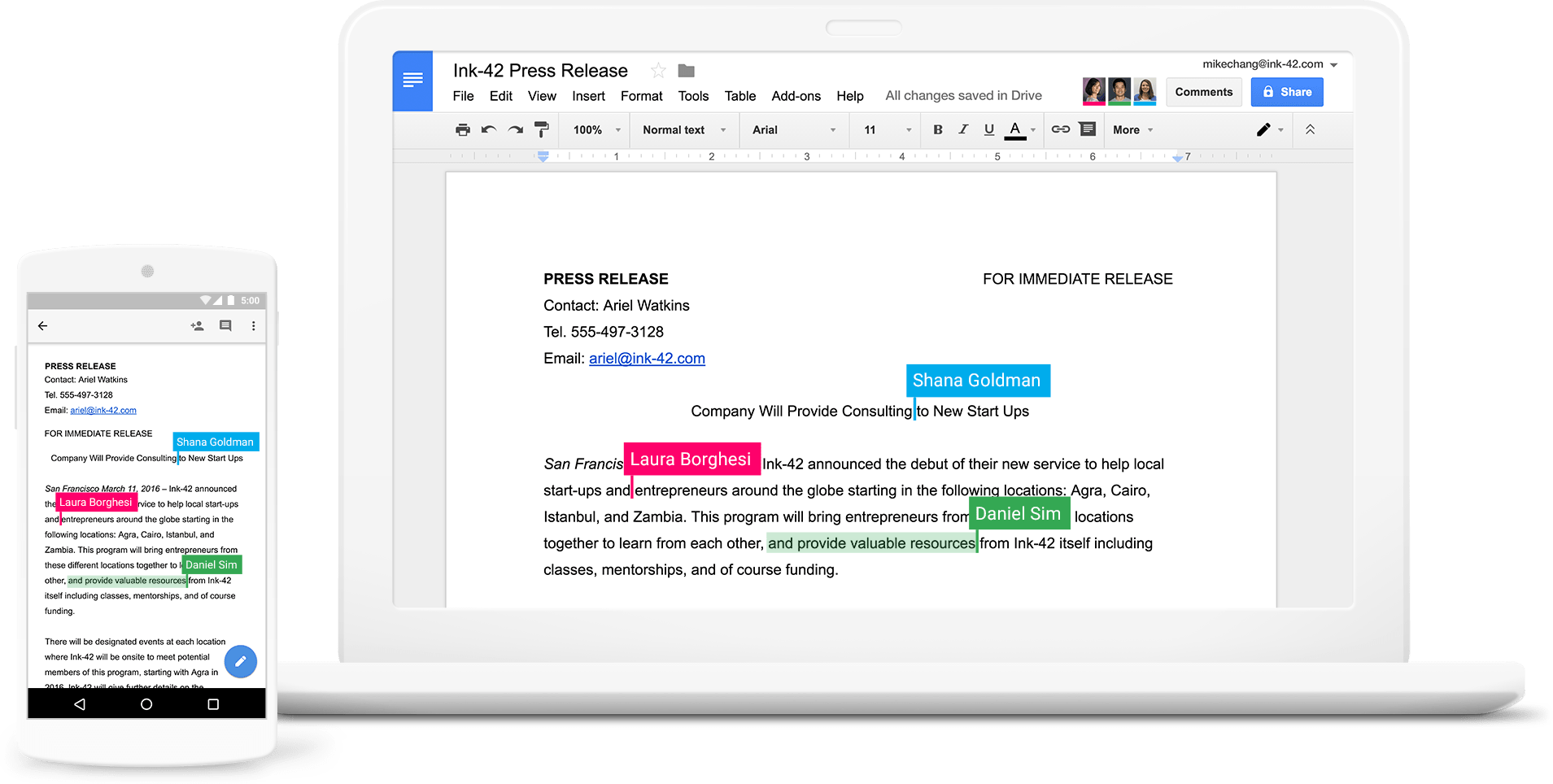 Check out: Best Free Time Tracking Software for Freelancers
Related posts