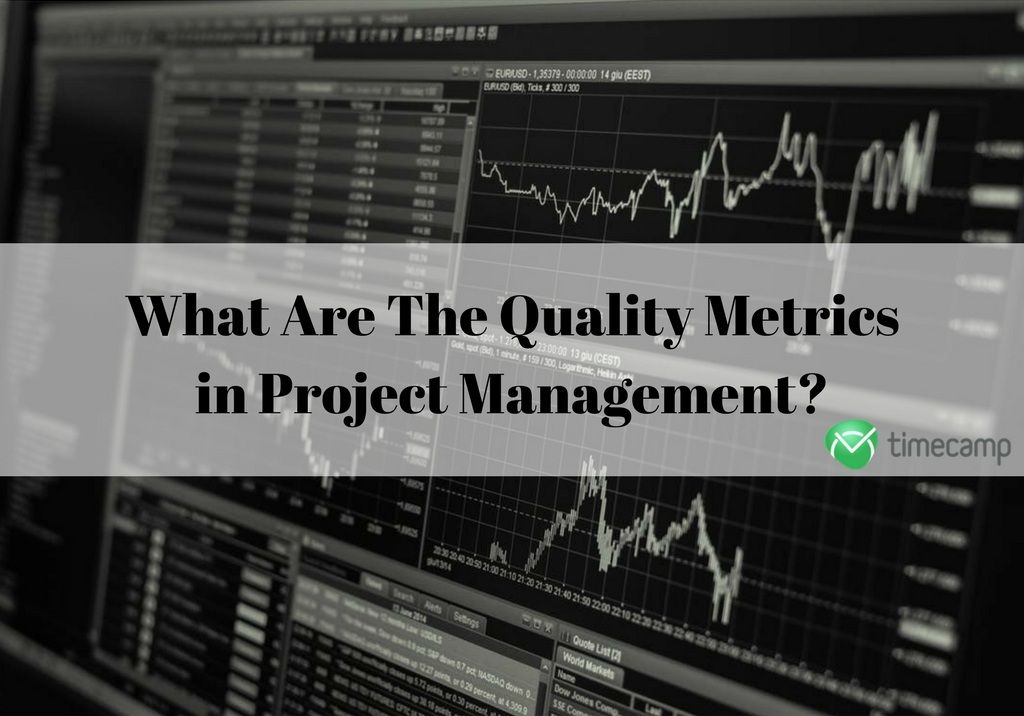 Quality Metrics in Project Management are those KPIs (Key Performance Indicators) which are critical during the realization of a project. Smart project manager always makes sure to track them, as they provide information on every aspect of the working process. They have to be carefully monitored in order to ensure that the team is working on the proper tasks. If a project manager does not control the KPI, the risk of failure or project's going past the deadline drastically rises.
Every project needs a dashboard – a manager should be able to forge one, basing on the most important aspects of the project (the right metrics and KPIs), or can use the right time tracking project management software that will do this for him. Here is an example of the Real Time Dashboard available in the PRO version of you time tracking software, TimeCamp:
TimeCamp's Real-Time Dashboard
As the name suggests, this feature basically allows one to monitor the staff activity in real-time.
There are 4 different parts of that report:
Top employees in your projects (employees that reported most time in the selected period of time).
Top 10 (shows top tracked tasks within selected period of time).
Shows how much time reported is actually billable or not.
Shows what tasks are being tracked at the moment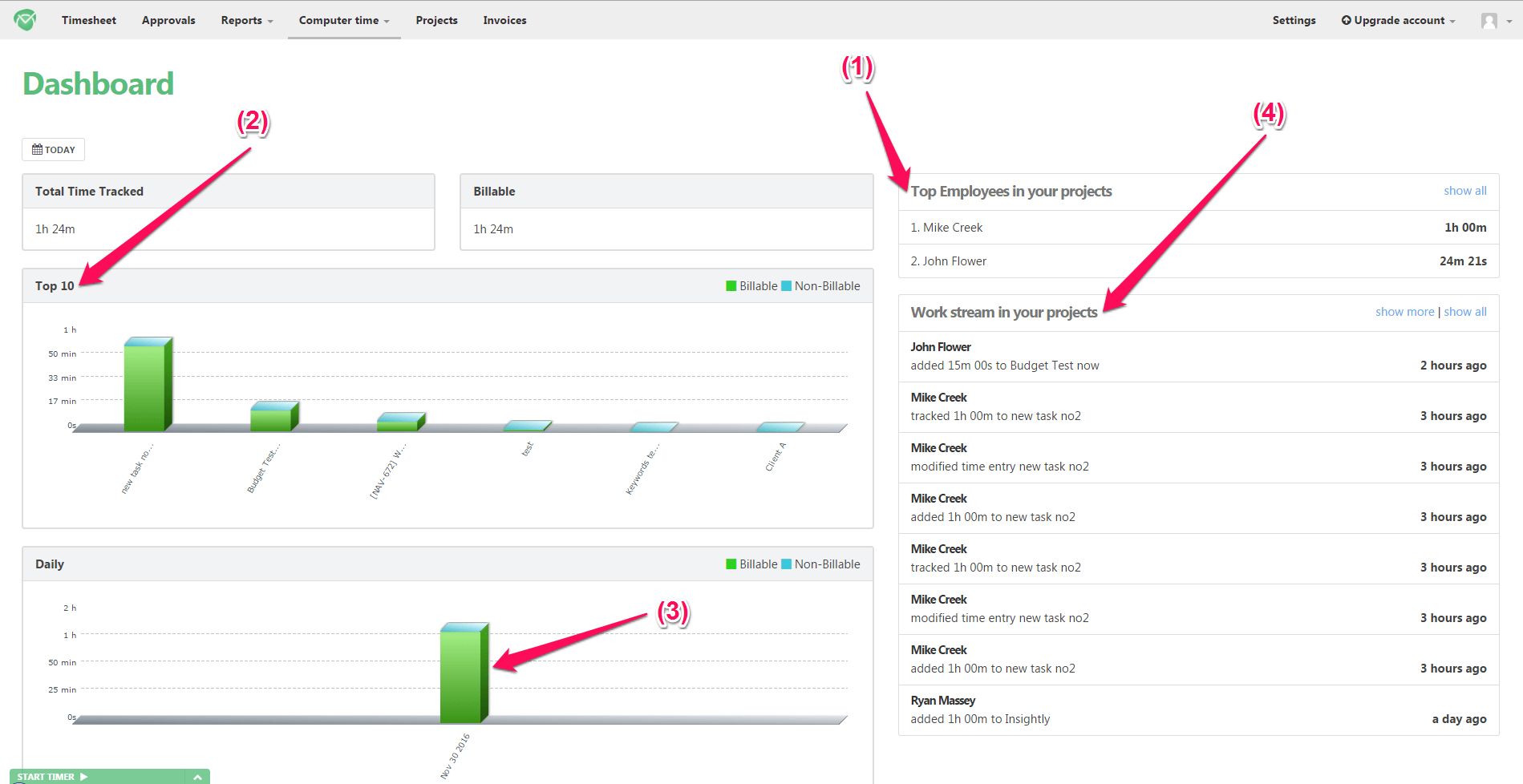 This dashboard allows you to always keep an eye on what's going during the work on the project, and it also helps you keep up with the changes in the budget.