5 Great Project Management Tools You May Not Know About
September 14, 2016
by Jakub Szyszka
8 comments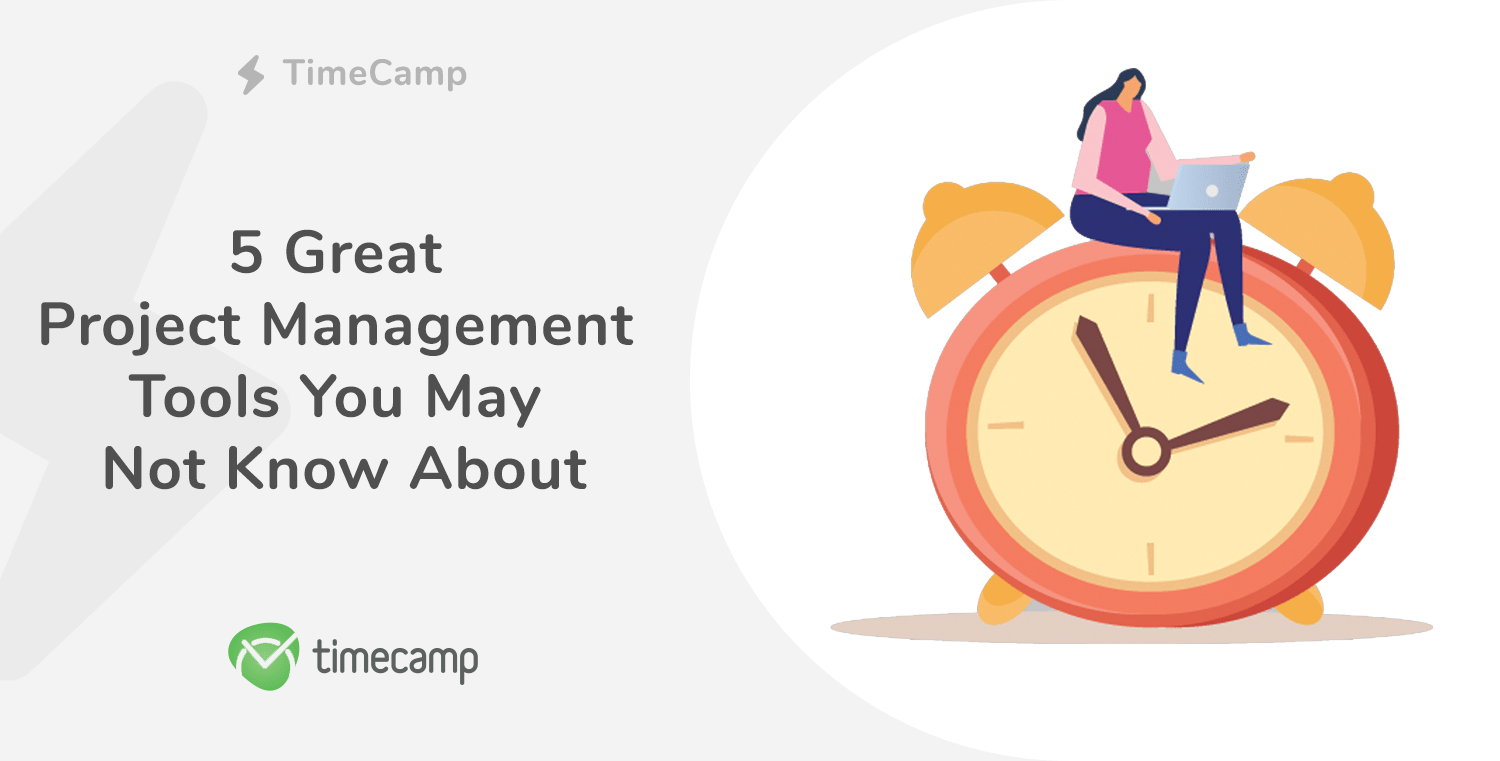 "Project" is a notion widely used in many companies. Depending on the activities that are performed by a particular company, it can have various meanings – after all, the project in an advertising agency is something completely different than the project in an architect's office or a manufacturing company. Each of them, however, shares common features – such as budget, due dates, participants, project tasks, and milestones.
Another common element is the fact that the realization of each project must be effectively managed – so that it is finished before the deadline without exceeding an estimated budget and it fulfills our business goals. Efficient management of the project is much easier with the help of the project management and time tracking software that supports this process. In this article, we present the top-notch but not very popular open source project management software.
To improve the clarity, the enumerated tools have been divided into two groups:
web-based and desktop.
Web-based project management software.
1. Open Project
Open Project is a dynamic web-based platform which can be used not only for the comprehensive management of a project but also for its implementation. It is a powerful tool designed to record all activities related to corporate projects, and to make communication between users available (through comments to tasks, forums, wiki).
Open Project is equipped with tools to monitor the budget and time-consumption of a task/project. Also, it has some functions related to the agile methodologies. It is worth mentioning that the system has an API enabling an easy integration with other software used by the company. You can download Open Project from their website here.
2. Collabtive
Collabtive is very intuitive and user-friendly platform for management and implementation of a project. The user of this software (administrator, project's participant or client) is not overwhelmed by an excess of functions, which in Collabtive, contrary to its alternatives, have been limited.
Producers focused on leaving and developing only the most important ones, judging from the perspective of working on the project. As a result, users can use Collabtive with pleasure, without the unnecessary effort. This platform's primary job is to define tasks of a particular project, facilitate the exchange of information about them between the members of a team, and, finally, to track the working time. Download for free from here.
3. EasyRedmine
Similarly to the Open Project, EasyRedmine is a powerful system for comprehensive project management. Among its strengths are a large community and the number of available options, which extend the functionality of the platform.
Standard Redmine's capabilities are close to what Open Project offers (including the API, enabling its integrality). The granulation of users' eligibility is noteworthy – it allows the configuration of users' accounts in such a way that both the project workers and clients would have access to the system). EasyRedmine is available on this website.
Project management is much simpler with a proper time tracker! Sign up with TimeCamp and start tracking time of your projects immediately.
Project management programs with a desktop version.
4. GanttProject
A desktop tool developed for scheduling of a project and managing tasks and resources assigned to it. It is a free alternative to commercial MS Project. The functionality of GanttProject is not excessively amplified, with an intuitive interface and availability to choose from 25 languages, this program can be recommended to users who have no previous experience in dealing with project management software.
The results of our work with Gantt Project can easily be exported to image files or PDF (useful when creating project documentation). We can download GanttProject for free from here.
5. ProjectLibre
One more free alternative to MS Project for a desktop. ProjectLibre's functionality exceeds GanttProject by far. It is a more complex solution (therefore, more difficult to use). In addition to the typical project management software capabilities, this tool allows, among other things, to control the risks of the project.
ProjectLibre is compatible with MS Project – allowing you to open and edit files created with Microsoft software. ProjectLibre is available for download on the manufacturer's website.
If you use different tools for communication and task management, it's time to put them in one. Hey.Space is a combination of popular Slack and Trello but is more extensive. It helps to keep track of all the tasks while having insight into your team members' activity and chat on different channels. If you want to keep your conversations and projects in one place, use the software. Hey.Space is a perfect collaboration and communication tool that every Project Manager should have.