Project Management Tools for a Boss
January 23, 2018
by Jakub Szyszka
No comments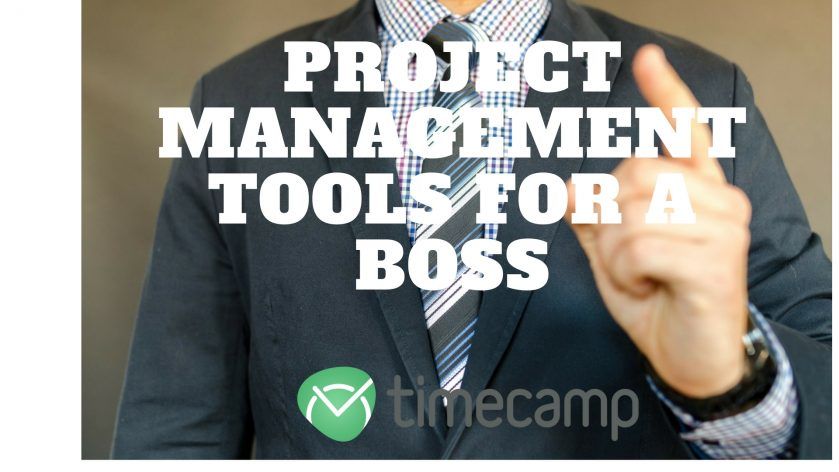 Being in command of a company cannot be considered the easiest task in a manager's working life, especially if it is a big one and they wish to concur foreign markets. There are many formidable obstacles which may hinder one's efforts, from HR management to accounting for revenue and expenditure. Fortunately, equally numerous as hindrances are methods to overcome potential problems. To the latter belong project management tools for bosses:
Make sure to check out these links:
TimeCamp 3.0, one of the best web-based project management solutions, will allow one to solve all nitty-gritty problems. What has it to offer? First of all, it boosts cooperation between team members. Moreover, once known as a time tracker, the app supports one's actions with its innovativeness, accurateness and intuitiveness, which makes it a viable competitor on the management market. Its aim is to help project managers have work done on time while remaining within reasonable budget limits. It makes possible maximizing the results, all because TimeCamp 3.0 enables one to keep their team's work under control and communicating with them efficiently. Moreover, it provides one with a user-friendly, attractive interface created through the project managers needs. Finally, the tool grants its users the possibility to manage unlimited projects and customers without any additional costs. In short, if you are looking for a perfect management solution and project timesheet software, TimeCamp is right for you.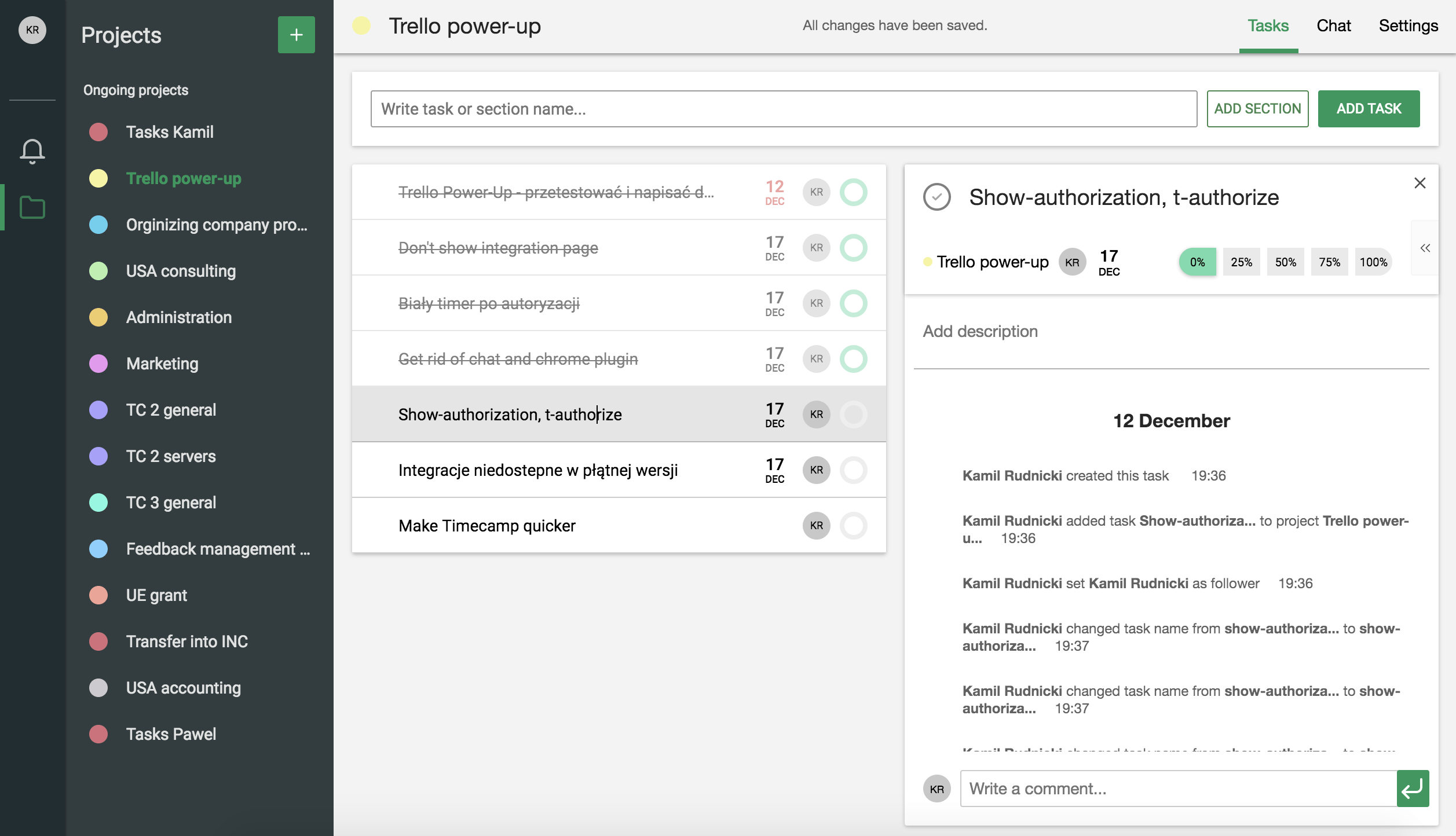 👉 Check also our list of 13 Best Free Time Management Software
If you are looking for a tool that would bring a new standard of technology to the field of project controls software, IPM is the answers. The solution is built on a platform engineered by Microsoft, and it provides one with up-to-date integration and customization. But the most crucial feature of IPM are its astounding collaboration capabilities which allow the tool to meet the needs of today's project teams looking for a next generation product.

Key features:
Built-in workflows
Timesheets
Resource usage recording
Change requests
Change orders
Gantt charts
Task scheduling
Task progress tracking
Microsoft Outlook integration
Follow-up workflow creation
Configurable rates tables
Document control
submittal records
Verified digital paper trail
Communication history
Accounting integrations
ERP system integrations
Contract control
Forecasting
Cash flow reporting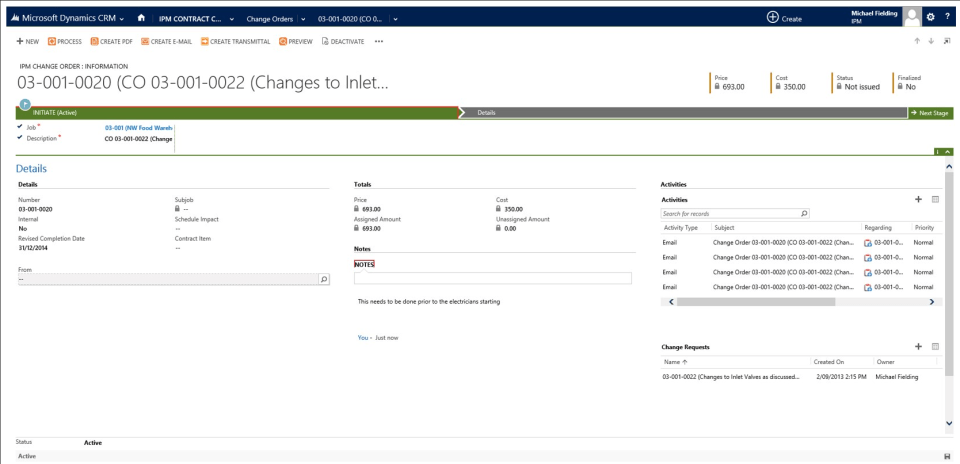 Tips
This solution is a user-friendly app. PPP is a fully integrated project management solution. It provides one with all the features they may need to help them and their team get projects back on schedule. To such facets belong team collaboration, calendaring, intuitive task management, reporting, Gantt charts, time tracking, and invoicing.

Key features:
Time & budget tracking
Email integration
Free for small teams
File sharing
Full mobile support
Recurring tasks
Open API
Dynamic reporting
Simple project management interface
Learn in minutes
Team collaboration
Shared calendaring
Color coded Gantt charts
iCalendar synchronization
Sub-tasks
Priority support on all plans
Traffic light system
Timesheets for each user
Daily email reminders


If you need powerful project management software, RationalPlan is just for you. The idea behind the tool is to help both teams and project managers to track work progress, create consistent project plans, estimate project costs and manage budgets, and allocate resources and analyze workload.

Key features:
build schedules, allocate resources, and manage budgets
track project evolution regarding task's completion
get resources and finances under control
provides a clean way to break down your project
brings project's critical issues to your attention
manage your company's projects and share resources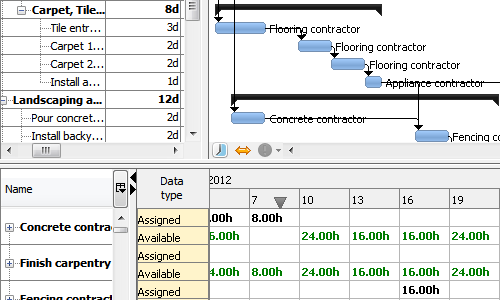 If you wish to manage all your projects within a single account, AceProject is what you need. The tool offers project management, timesheets,  task management, Gantt charts, calendars and document management. What is more, the app will make sure you are well- informed with automated emails. AceProject has helped improved project efficiency of the many.

Key features:
Project Management
Task Management
Task Dependencies
Resource Management
Time Tracking
Gantt Charts
Recurrent Tasks
Document Management
Task Reminder
Project Statistics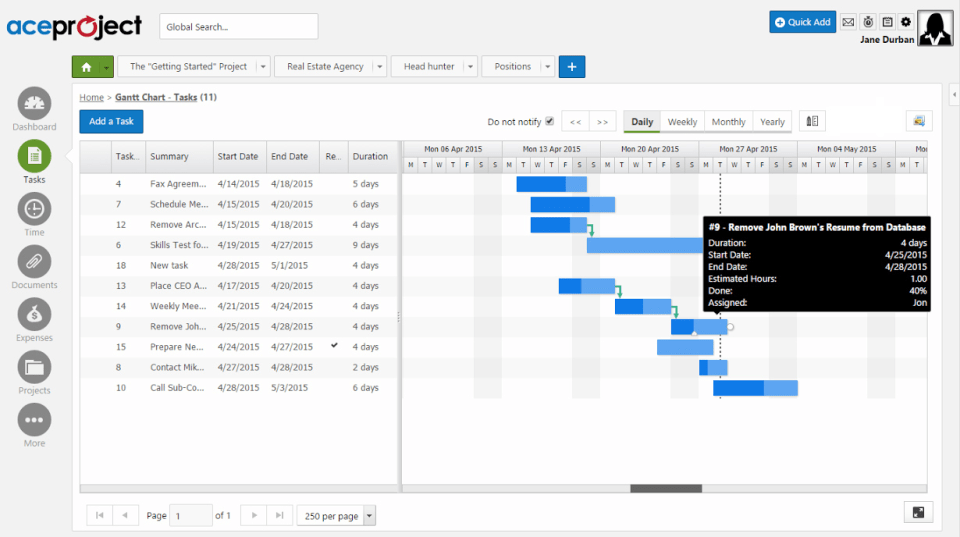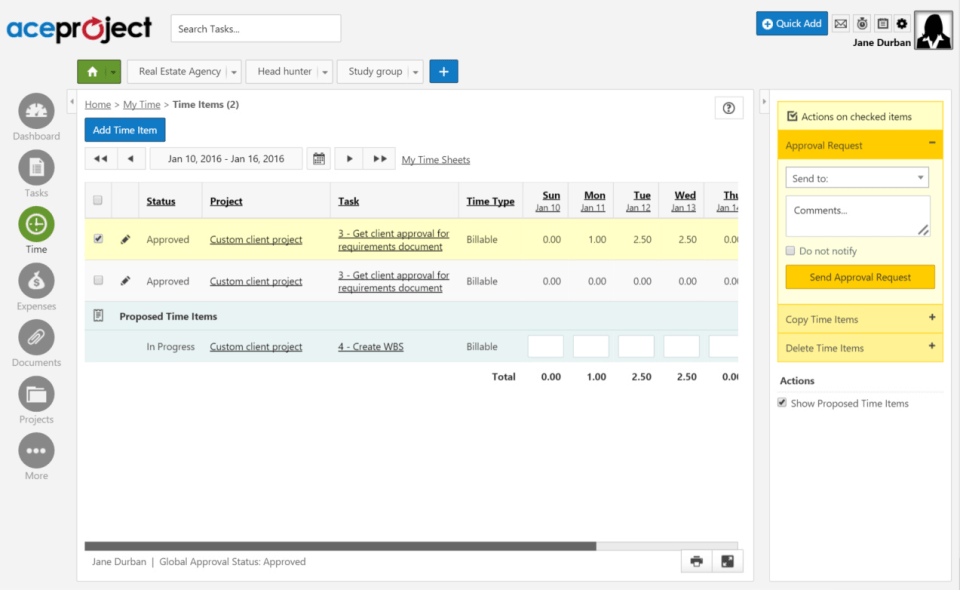 ProjectBoss is a cloud-based project and business solution. Its aim is to keep control over one's projects end-to-end, from estimating to invoicing. To some of its facets belong, among others, Gantt charts, scheduling, document libraries (complete with sharing capabilities), time tracking, calendars, financial reporting, resource forecasting, efficiency rates, and several reports. The app offers the ability to invoice clients quickly and easily through Quickbooks online.

Key features:
Budget control
Collaboration tools
File transfer
Gantt charts
Issue management
Milestone tracking
Percent-complete tracking
Portfolio management
Project planning
Requirements management
Resource management
Status tracking
Task management
Time & expense tracking
Prioritization
Project management
Project estimating
Invoice management
Invoices
Billing & invoicing
Project time tracking
Project tracking
Reporting & statistics
Satus reporting
Real time reporting
Data visualization
Task tracking
Task planning
Forecasting tools
Availability indicator
Availability management
Automated scheduling
Progress tracking
Timesheets
Timesheet management
Activity dashboard
Document management
Document storage
Planning tools
Microsoft Outlook integration
Export invoice to PDF or QuickBooks Online
Progress reports
Application security
Estimating
Calendar management
Drag & drop interface

SUMMING UP
If you aspire to be the best boss and the best on the market, invest in the best project management tools, some of which are listed above!