Concerts, sporting events, charitable collections, festivals, industry conferences − each and all can cause a headache, particularly those who are responsible for organizing such occurrences are at high risk.
Everything can go wrong. Deadlines may be missed, the budget exceeded, resources pushed to the limits, helpers confused and not able to cooperate with each other.
Sounds like a nightmare, right? The good news is that all those events are projects in disguise and, therefore, project management tools can be applied to simplify the process of coordinating tasks and people.   
And the arsenal of project management tools for event planners  is rich in handy solutions:
TimeCamp 3.0, one of the best web-based project management solutions and attendance tracking software, will allow one to solve all nitty-gritty problems. What has it to offer? First of all, it boosts cooperation between team members. Moreover, once known as a time tracker, the app supports one's actions with its innovativeness, accurateness and intuitiveness, which makes it a viable competitor on the management market. Its aim is to help project managers have work done on time while remaining within reasonable budget limits. It makes possible maximizing the results, all because TimeCamp 3.0 enables one to keep their team's work under control and communicating with them efficiently. Moreover, it provides one with a user-friendly, attractive interface created through the project managers needs. Finally, the tool grants its users the possibility to manage unlimited projects and customers without any additional costs. In short, if you are looking for a perfect management solution, TimeCamp is right for you.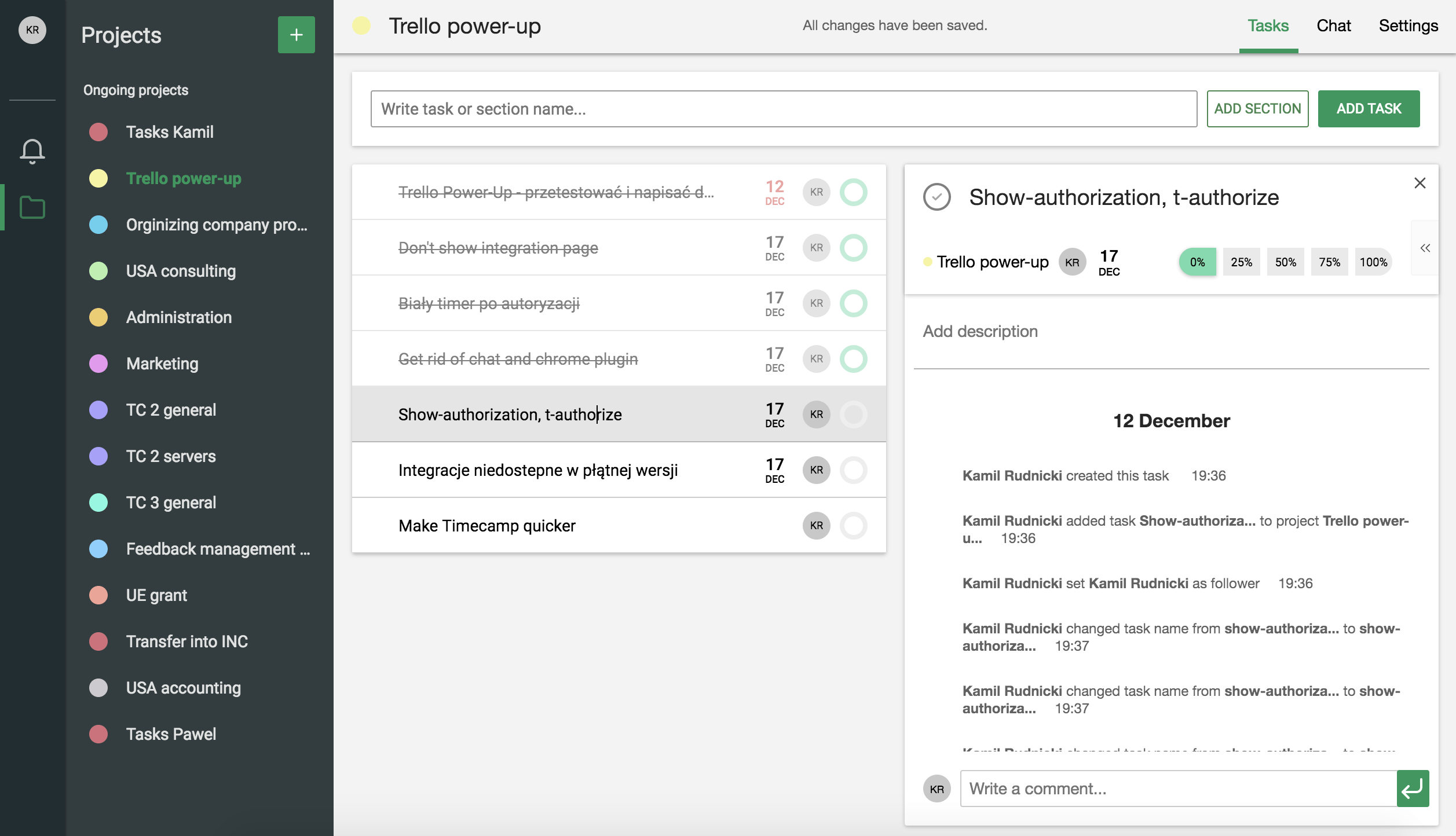 If you are looking for a solution which would be web-based, this tool is for you. It is dedicated to caterers and event organizers and enables them to manage and execute various activities involved in organizing a catering event.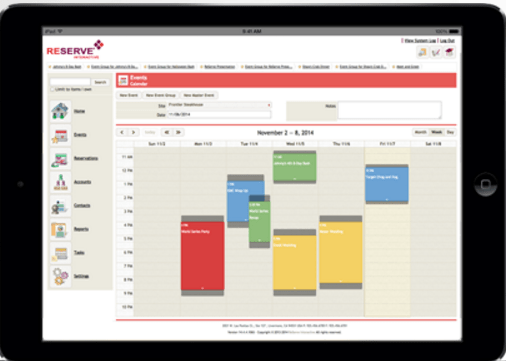 Key features:
Automatic tasks & reminders
Calendar management
Goggle calendar Sync
CRM integration
Drag & drop option
E-payment capability
Dashboards
API
Multi-device accessibility
Generate customized proposals
Automate event booking process
Auditing
E-signature integration
Integrated email
Inventory management
Generate invoice
Event lifecycle management
Multi-view calendar
Event reporting
Marketing analysis
Demo:
If Slack and Trello had a baby, it would be Hey.Space. It's an advanced task management software with chat. It not only combines the features of the two but also adds more to managing work. It's a tool useful in a work of event planning.
When managing all the work of planning an event, you have to keep a hand on various aspect – communication with your team and clients, managing all tasks, and making sure  everything is going the right way. Hey.Space makes communication and collaboration smooth and effective.
Key features:
It's completely free!
You have access to chat, spaces, team members, and tasks in one place – no more switching between apps!
Part of conversation can be easily turned into a task.
To-do list.
Board with tasks.
Tracking tasks and projects progress.
Broad features of tasks (adding tasks, setting due date, assigning people, etc.)
Possibility to create many workspaces.
The app is online event management software. It supplies event planners with a complete solution to increase event attendance and decrease event costs. Thanks to the automation of the event management processes, Cvent help one to focus your time on strategic decisions rather than repetitive, time-consuming tasks.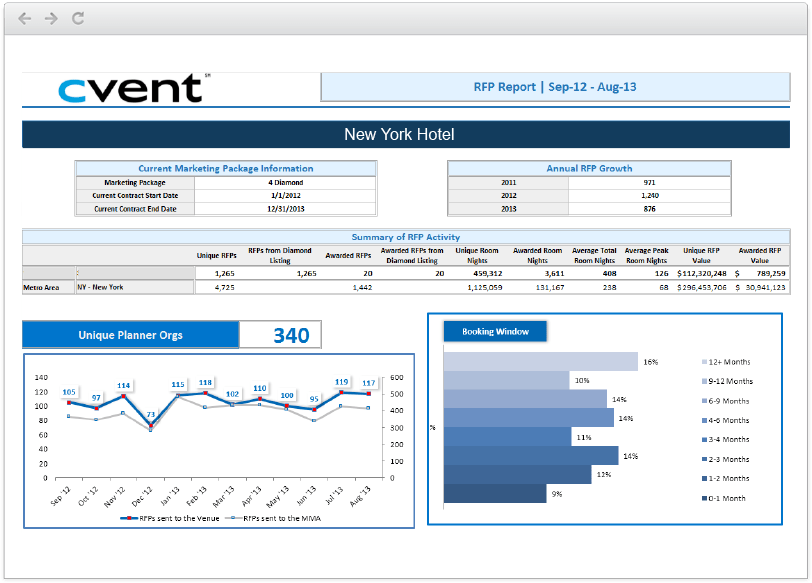 Key features:
Event Registration
Survey Creation
Budget Management
Survey Templates
Mobile-Friendly Registrations
Event Payment Processing
Question Types
Mobile Surveys
Event Reporting
Survey Reporting
Group Buying
Sample Web Surveys
Social Media Tools
Branded Websites and Tickets
Plan, Soure, Manage, Measure Corporate Meetings
Compare Destinations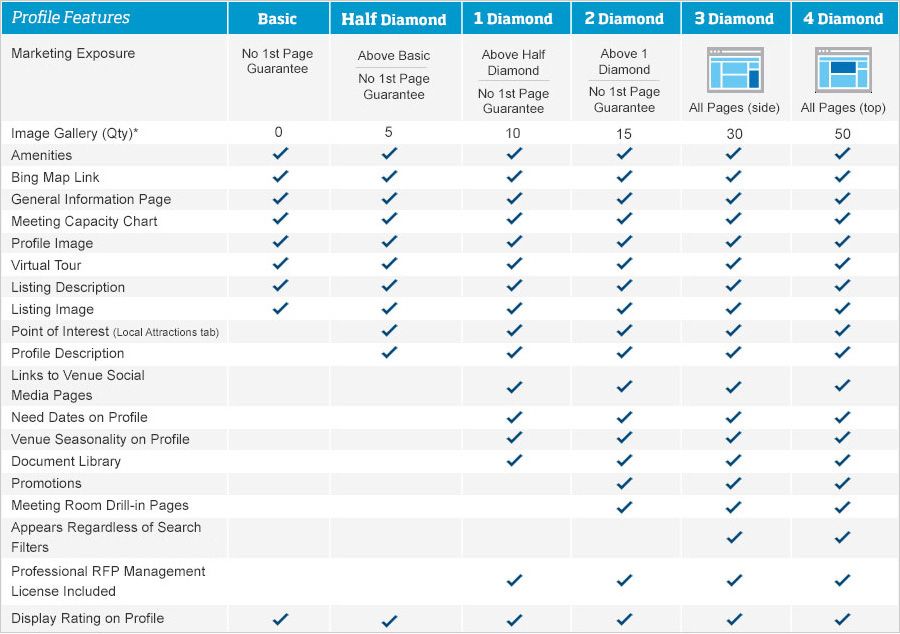 Workteam Planner
For those who need a work management tool that supports teams of any size and improves collaboration around tasks and deliverables, Workteam project is one of the best options on the market. The app, dedicated to designing studios, marketing agencies, manufacturing or legal firms, but not only, helps to increase the chances of delivering projects on time. Its users are granted the possibility to create new plans, build a team, assign tasks, and track progress with burn-up charts that give an instant estimate of when a project will be completed.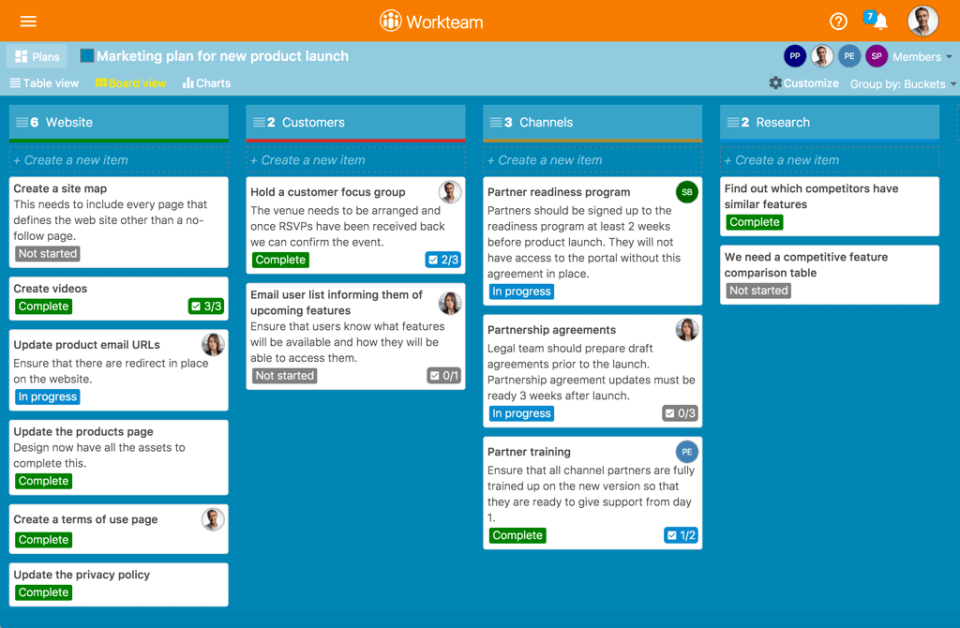 Key features:
Track deliverables
Create new plan
Build teams
Social features (comments, likes and mentions)
Project completion estimates, based on staff availability
Organize work into categorized buckets
Project progress tracking
Graphical representations of team progress
Collaboration tools
Customizable fields
Share projects across groups of users
Burn-up charts
Customizable views
Visual work management
Automatic notifications
Drag & drop functionality
Communicate company goals
Marketing plans
Project management
Synchronous editing
Task management
Deadline / due date tracking
Individual work items
Assign tasks
"Follow" selected tasks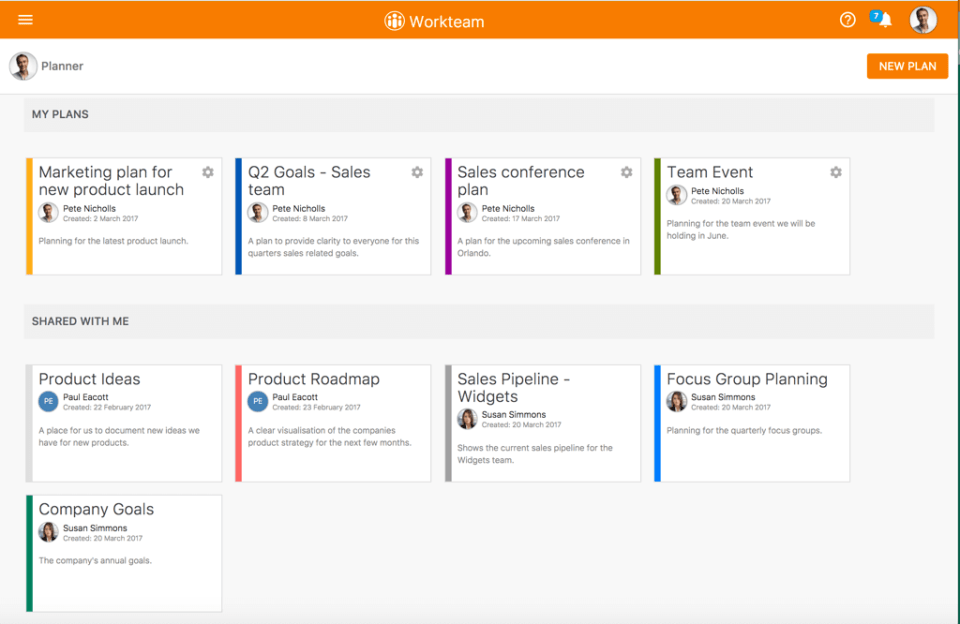 Benefits
Workteam's burn-up charts help give clarity to team progress, as well as an estimate of when a project will be complete.
Team members are provided a graphical view of team progress, enabling them to update the priority of a task by dragging the item from one column to another.
Workteam enables teams to communicate around specific deliverables to ensure that projects are completed on time.
Each Workteam plan has its own dedicated board that provides estimates of project completion, taking team availability into consideration.
Social features such as comments, likes and mentions, empower users to collaborate around individual work items.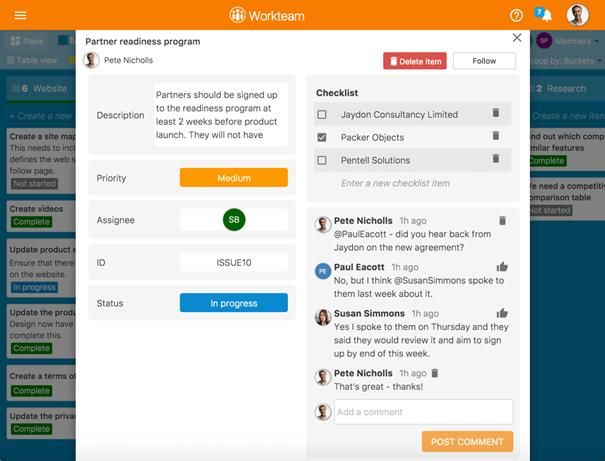 The solution is a global end-to-end event management software. This cloud-based platform offers one innovative technology solutions and enables to streamline the event process and increase ROI. So far, etouches has assisted many event professionals in planning, executing and measuring their events. Focused on sourcing, registration, marketing, logistics, engagement, mobile and data, the app supports more than 1,200 customers in corporations, associations, agencies with its features.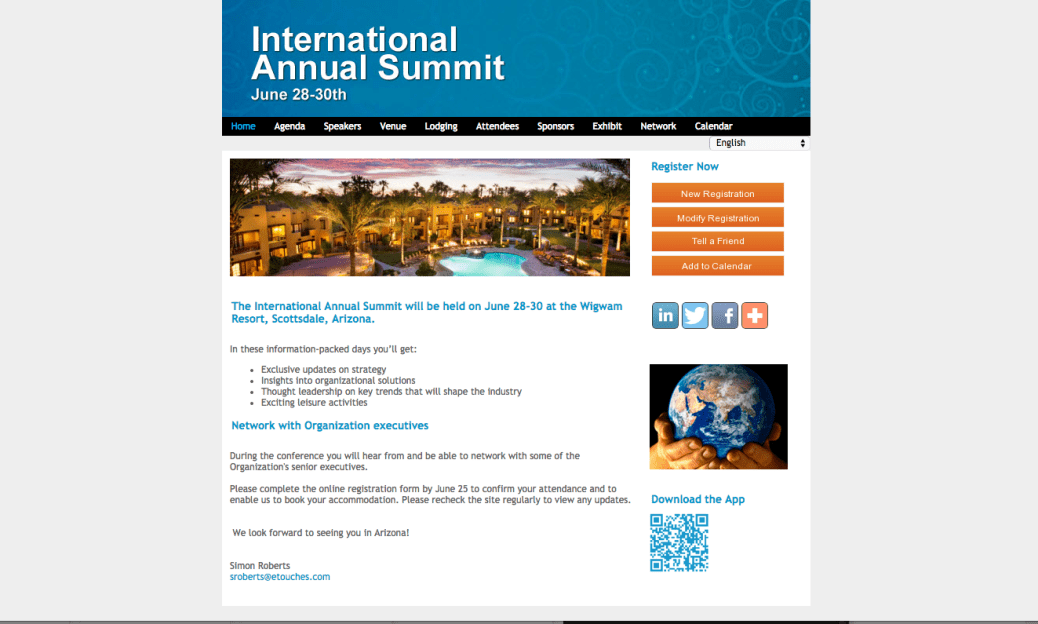 Key features:
Resource scheduling
Budget management
Team wiki pages
Housing & travel management
Event website builder
Event mobile app builder
Email marketing management
Attendee, speaker & exhibitor registration
Badges, certificates & invitations
Surveys
Event venue management
Project planning & task management
Automated attendee/ delegate meetings
Seating management
Booth & floor planning
Badge scanner
Speaker/ topic submission & review
Overview:
All who are in need of a professional tool enabling planning events will find Azavista a fantastic app. It is dedicated to corporate event organizers who are aiming to streamline their event planning processes. The app offers a complete set of event technology solutions suitable for any event. It helps increase efficiency, improve communication and productivity, and enhance attendance. Thanks to a wide set of modules and functionality, one is granted the possibility to set up multiple events, integrate with your CRM and marketing automation systems, manage registrations and much more.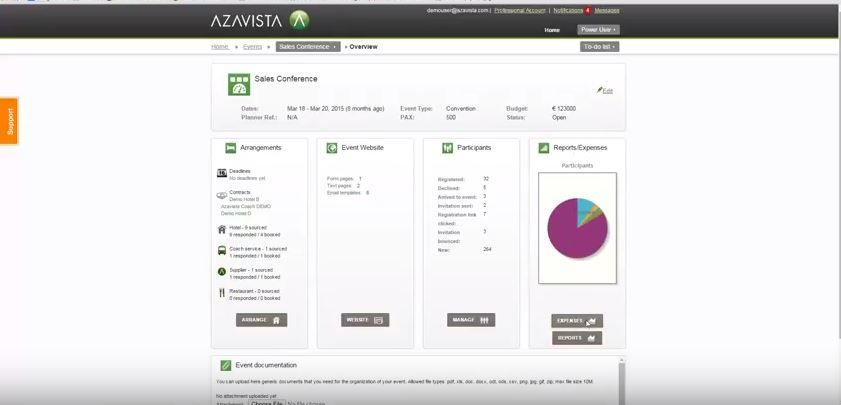 Key features:
Sponsorship management
Guest list management
Track the events
Participant registration dashboard
Badge management
Instant alerts
Upload contact lists
Email template editor
Event Scheduling
Drag and drop functionality
Real-time tracking of changes
Integration with CRM
Online event registration
Custom forms and fields
Expense management
Survey tools
Cross event reporting
Manage conferences
Event planning
Supplier sourcing process
Market research
Change management dashboard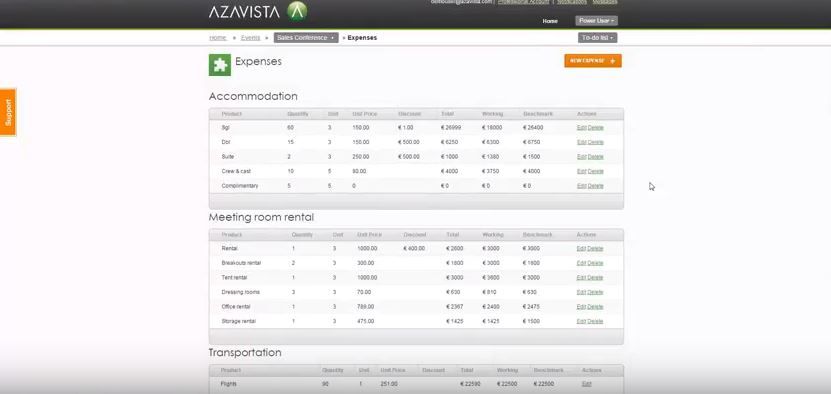 About the ap:
SUMMING UP
Having problems with organizing events? People aren't able to collaborate? Deadlines are gone over? It's good that there are many management tools for individuals like you, for event planners, to help you with your work! Maybe you should check the above list for inspiration?
Related posts