Best Collaboration Software – Flawless Communication With Your Clients and Team!
April 18, 2017
by Tomasz Celler
One comment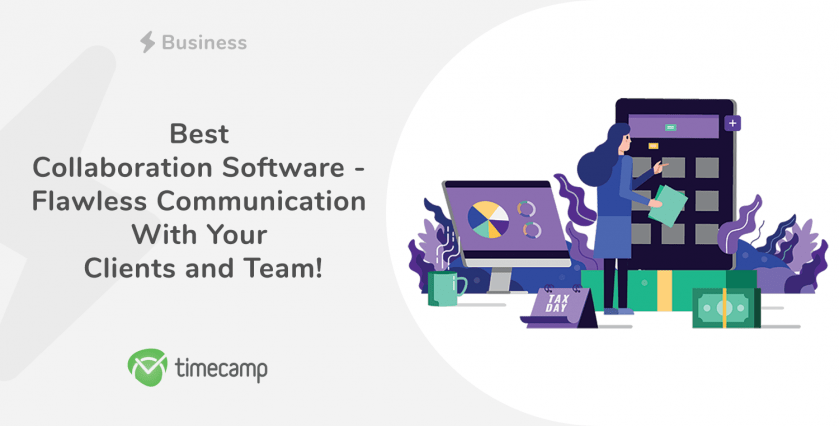 It is commonly known that the key to success is cooperation. The same can be applied equally to the life in general as well as a life of a company. But how to initiate the process? A perfect solution is collaboration software. Using the right tools to work together helps teams to make improvements in both the process and the final outcome. Why? Because such tools strengthen teams and make them more productive. Additionally, collaboration software may scotch conflicts to be that often results from the approach to work of each employee. Do you want to check whether its' true or not? Look through the following list of best collaboration software and find something for your company:
It is the first tool worth being recommended. Why? It is an excellent and powerful group-messaging app, rich in settings and options. It provides you with real-time messaging. All your team communication are in one place, thanks to which it is easy to access chats, search them through and so on. 
The tool integrates with a great number of external services, adding more and more to that list. It features built-in internal and external sharing options so that you could get and share files with whoever you want. Slack is equipped with advanced search, filters and sorting in order to make it simpler to get the right files. The results can be filtered by recent type, relevance or file type to find exactly what you need.
Finally, the app provides you with fully native apps for iOS and Android, all done to give you full functionality wherever you go. What else is worth mentioning? Maybe that Slack offers read state synchronization. What does it mean? It means that when you read something on your phone, your laptop will know about it and automatically mark those messages as read.
Slack in a nutshell:
Create open channels
Desktop and mobile messaging, file sharing and notifications
Flexible file browsing
Flexible notifications
Built-in internal and external sharing option
Configurable notifications for desktop, mobile push, and email
Integrates with dozens of services
Integrations with Google Docs and Dropbox
Mobile native
Native apps for iOS and Android
Search inside Word docs, Google Docs, Photoshop files, PDFs
Snippets: for capturing blocks of raw text, log files, code
Support for both Google and Apple emoji styles
Support for private groups and 1:1 direct messaging
Sync with desktop, iPhone/iPad or Android device
Two built-in native file types
Read-state synchronization
Search conversations and individual messages
Webhooks and an open API
Powerful search and archiving
It is commonly known to be a workflow management tool. What does characterize this software?  It is its flexibility. Though figuring out how to set it up for one's needs may not be easy, Asana offers handy instructions for those who deal with it for the first time in the form of online video tutorials for learning how to start using it and mastering the finer points of Asana. Asana enables one to do basic collaboration stuff such as sharing and editing materials, communicate with other users, and designate tasks to specific people.
Key features when it comes to the management of a team
The tool helps to create teams which aim is to organize one's projects and connect teammates with a shared calendar and conversations. What is more, Asana offers the possibility to control team privacy settings.
Teammates can be added as followers. This enables them to, first of all, follow along with work on the task, moreover, to receive relevant notifications with task updates.
Using Asana makes \ possible collaboration with vendors, contractors, and partners.
The access to every project can be limited as well as creating hidden teams for sensitive work, or making public teams and projects for access by one's entire organization.
Asana offers the services of Designate Organization administrators who are in power to add, remove, and manage members and their settings, as well as they can enforce password complexity.
Exporting or deleting data from Asana is a piece of cake. Additionally, Asana offers backing one's data up on a separate server.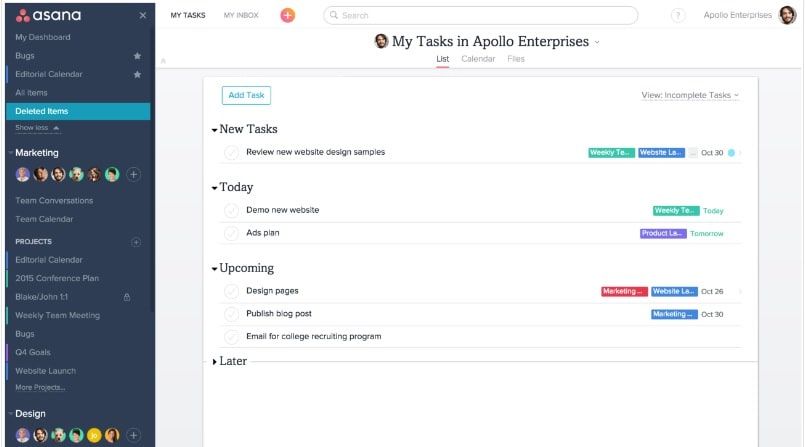 It is a system that is said to transform teamwork into something enjoyable. A bewildering number of teams consider Podio to be a wonderful tool when it comes to communication with coworkers and task organization. The value of this tool is even higher thanks to the fact it is completely customizable to suit one's project needs. Who is Podio ideal for? Those are small and medium businesses, public administrations, nonprofits, freelancers, and professional services.
Who is allowed to collaborate with your company? Anyone. It is possible thanks to Podio's free Employee Network. What is more? Podio is a social medium which it owes to social activity streams that show comments, likes, and status updates. Moreover, the tool's users have complete flexibility defining the content structure, reports, and overviews. You are also granted the possibility to customize workflows around how you run projects, all to keep your team working efficiently. You won't be forced to spend time learning a new tool.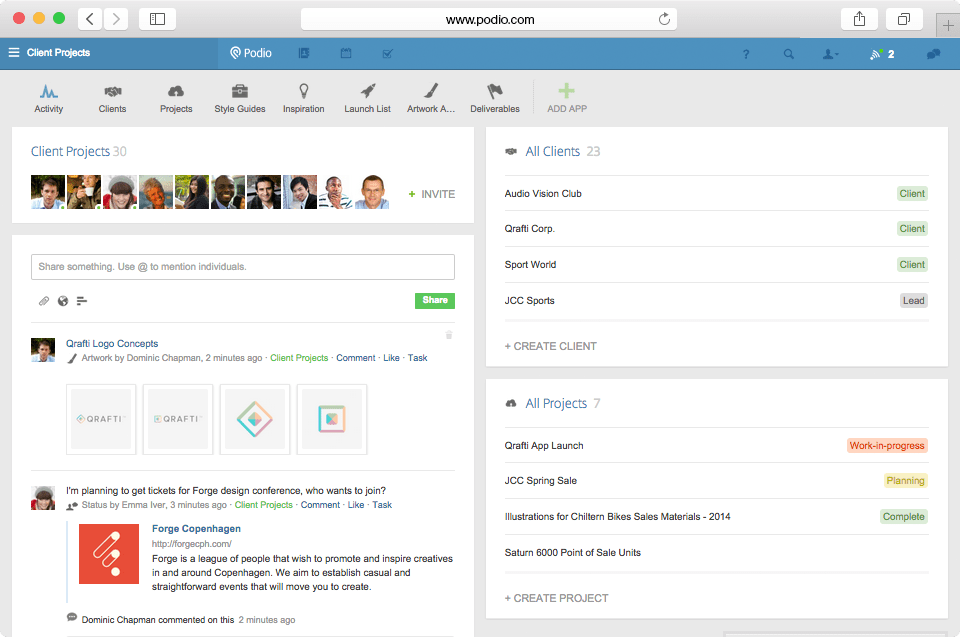 Furthermore, communication is also closely tracked and organized. Whatever you need, an urgent message from a member or simply want to share information, Podio keeps everything in one place for easy monitoring. Updates, comments, and changes are done in real time so your project is kept on track.
Finally, it is worth adding that  Podio is available on Android and iOS so as to enable you to get access your project plan even when you're mobile.
Slack, Asana, and Podio can all be integrated with TimeCamp. Our Time Tracking Software greatly increases the performance of these tools. See our articles on the topic to find out how you can benefit from integrating your collaboration software with TimeCamp. [relatedposts]
The tool is considered to be a top business collaboration software. Moxtra is used mainly by small businesses, however, it is also quite popular among enterprises whose staff are based offshore. Moxtra has both basic as well as advanced facets and functionalities. In short, it is rich in all that a good collaboration software should have, that is, real-time communication among members, a cloud hosted storage that users can access from anywhere using their mobile devices and desktops/laptops, and it enables its users to create, edit, and share documents.
Key features:
Search or browse through a directory of users on the network
Message others within groups instantly
Check the online status of your team members on the network
Share ideas, ask for advice and gather feedback from your team members
Post comments on blogs, documents, and so on. Vote on posts or content that coworkers have shared.
Moxtra enables you to filter and customize a live feed of activity on the network
Status Updates
Post brief status updates or microblogs
Receive real-time notifications about content or groups from within the software or via email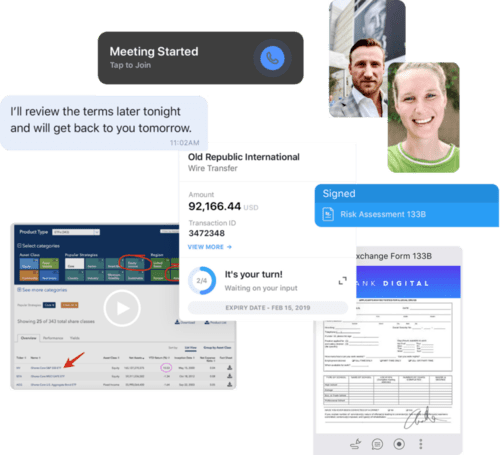 CatchApp is particularly useful to those who are dedicated to work with Apple devices and avoid other operating systems. The tool is said to function primarily like a notification tool. Its aim is to help one to keep tabs on their documents, assignments, and other updates in their network. It is similar to Dropbox or Basecamp. The difference is that it is strictly mobile.
Key features:
Collaborate with other team members, giving them feedback or comment on their activities and updates.
If you want to have everything under control in one place, integrate current apps for file sharing, project management, coding and task management.
It helps to monitor one's team flow. How? it connects apps such as  Dropbox, Google or Evernote, and box updated of all the people you are working on and updates you.
Thanks to lists you will be able to manage different projects and teams differently. CatchApp will enable you to see their updates in accordance to the apps they are using.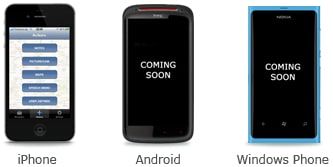 You would ask what the hell is this app for? At your service. It is project management software which enables its users to share documents and other materials, task delegation, set milestones, and not only. It is said to be ideal for professionals whose work makes them move around the digital world, RedBooth offers also mobile apps, dedicated to those who "tied" to their desk. Their aim is to help employees in a move to check on their work and provide updates even if they are away from their keyboards.
Key features:
It is a cloud-based collaboration platform.
It can make it easier for teams to manage tasks, exchange files, and communicate with one. another.
Integrations with Dropbox and Box will allow the tool's users to easily and seamlessly.
Its users can also plug in documents, files, and other information from services like Gmail, Google Docs, or Outlook.
The tool's users can communicate and collaborate in a variety of different ways all within one centralized platform thanks to its new group chat feature, interactive notes, and web-based apps.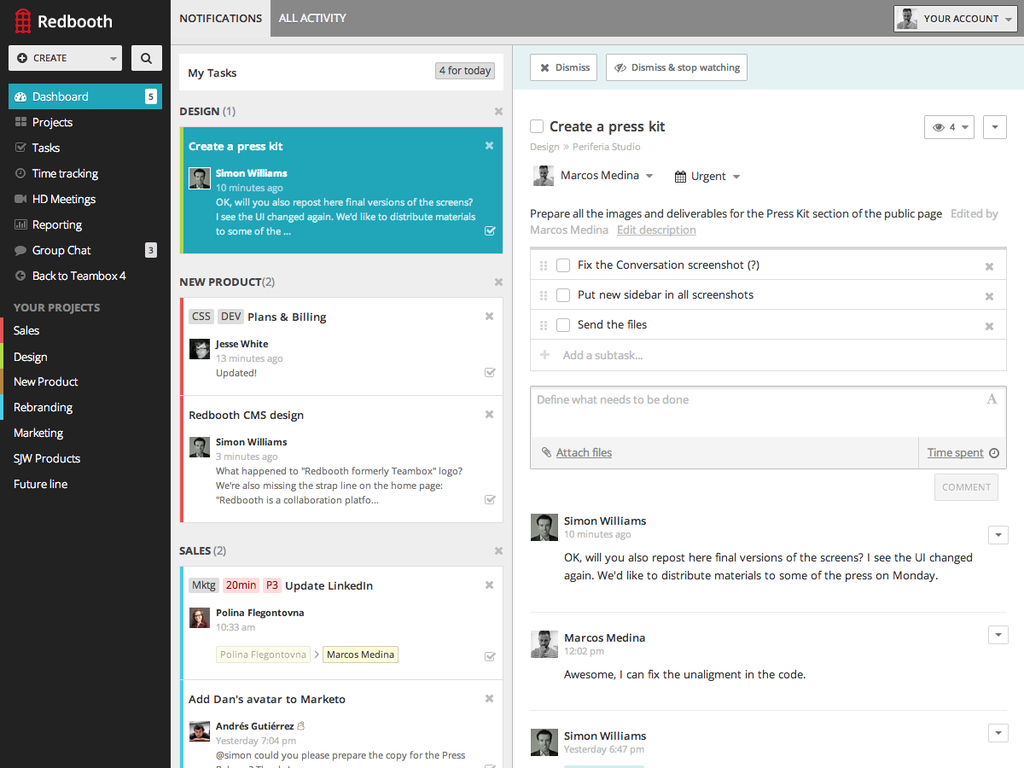 Igloo Software is a system that was launched in 2004. What has it to offer its customers? It provides them with a web-based intranet solution that has helped thousands of workgroups so far, first of all, collaborate. Moreover, manage their projects and workflows as well as personnel and other resources. It has been built for the modern intranet users. What for? It has been done to open up communication channels and boost collaboration capabilities that just can't be done with older, more contained systems, which were not capable of accessing resources and sharing data.
Key features:
Igloo is extremely customizable.
Igloo provides you with add-ons such as custom profiles and reports, multilingual user interface and content, and authentication.
With Igloo, file sharing within and outside the company is made easier, as you only need to drag and drop files from your computer to their destination folders in the Igloo database.
Igloo's document management system also has added capabilities. Among those ar version tracking, permissions, ratings, commenting and archiving.
Files can be structured any way you want, and Igloo can be used as a shared drive.
Igloo offers a searchable people directory where users have detailed profiles about themselves and their expertise.
The tool offers global calendars which can be set up and shared in Igloo so everyone is apprised of important company events.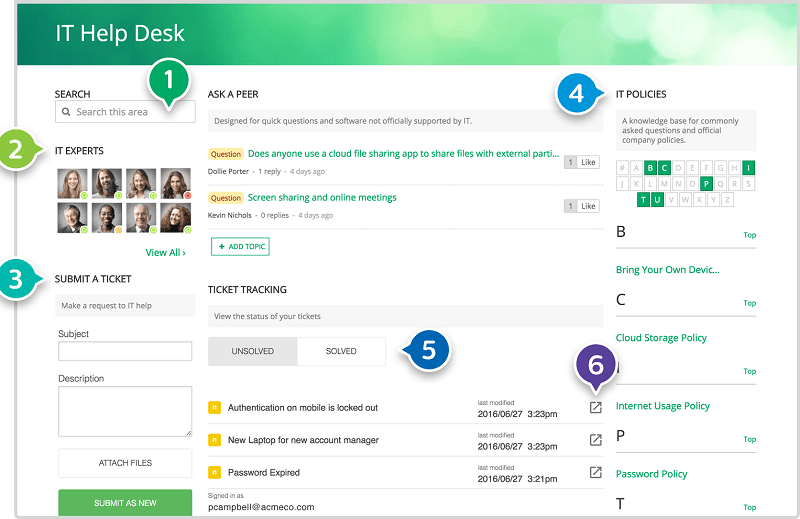 SUMMING UP
As a country is built of its citizens, who have to cooperate to make it bloom one day and stand all dangers posed to its integrity and survive, so your company is built of employees whose collaboration will decide whether it shall thrive, or not. Don't you have any idea how to make them work together? Maybe the presented apps will give you a hint.