Best Team Communication Software – Get Your Business on The Right Tracks!
April 24, 2017
by Tomasz Celler
No comments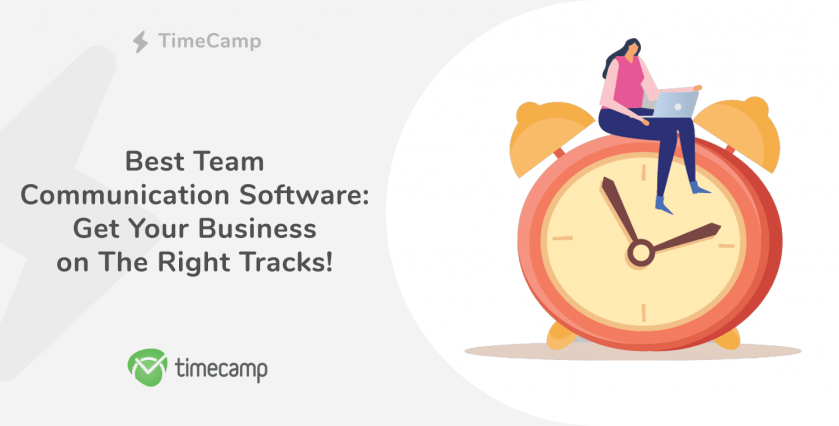 Communication is one of the most basic and fundamental human features. It has been the source of numerous agreements and deals. Thanks to the ability to link up with other people, new countries have been created. Similarly, its lack has provoked a bewildering number of bigger or smaller ordeals, conflicts and so on. As can be seen, communication is crucial to survival, either in a general sense or a specific one. The second instance is even more important here as it relates to a particular example, translating itself into the fate of one's business. How is it possible? Employees not coping with each other too well may cost one the failure of their company if they have no plan how to make them cooperate. Therefore, if not personally overcoming the crisis, one shall find Team Communication Software helpful in that matter, best examples of which can be found below:
Personally, I would recommend Slack. What is the reason behintd this recommendation? The communicator is an excellent and powerful tool, having plenty settings and options at its disposal. First of all, Slack enables real-time messaging. All your team communication is in one place, in the result of which accessing chats and searching them through is as easy as pouring tea into a cup. 
The app integrates with numerous external services. The list is continuously broadened. It offers built-in internal and external sharing options as to enable you to get and share files with whoever you want. The tool is equipped with advanced search, filters and sorting as to make getting the right files simpler. The results can be filtered by relevance or file type to find what you exactly need.
Lastly, Slack has fully native apps for iOS and Android at its disposal. What else is worth pointing out? Maybe that Slack provides you with read-state synchronization. What does it mean? It means that when you read something on your phone, your laptop will know about it and automatically mark those messages as "read" ones.
Key features:
Create open channels
Desktop and mobile messaging, file sharing and notifications
Flexible file browsing
Flexible notifications
Built-in internal and external sharing option
Configurable notifications for desktop, mobile push and email
Integrates with dozens of services
Integrations with Google Docs and Dropbox
Mobile native
Native apps for iOS and Android
Search inside Word docs, Google Docs, Photoshop files, PDFs
Snippets: for capturing blocks of raw text, log files, code
Support for both Google and Apple emoji styles
Support for private groups and 1:1 direct messaging
Sync with desktop, iPhone/iPad or Android device
Two built-in native file types
Read-state synchronization
Search conversations and individual messages
Webhooks and an open API
Powerful search and archiving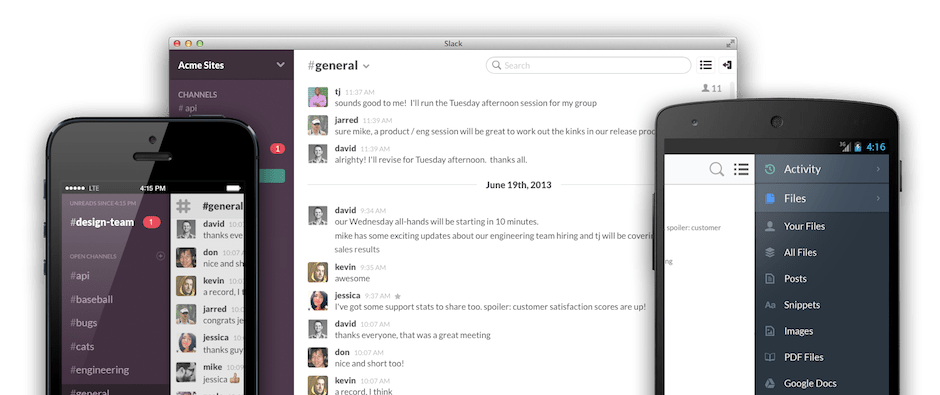 Workhive
Workhive is a system for team communication and collaboration. The tool is dedicated to organizations and corporations. It is available for Android and iPhone. With Workhive, getting work done causes no troubles. It can be done either in groups or outside the organization. In short, collaboration is possible anywhere and anytime. The additional benefit of Workhive is the fact it is for free.
Key features:
Create Hives to get work done
Add unlimited team members
Direct messages
Native Apps for Android and iPhone
Easy file uploads
Preview and download files across all devices
Create Posts to share content and files
Create #topics to break down work
Share images and file links
Add quick comments/feedback
Desktop and mobile push notifications
Mention members by using @
Easy search and filters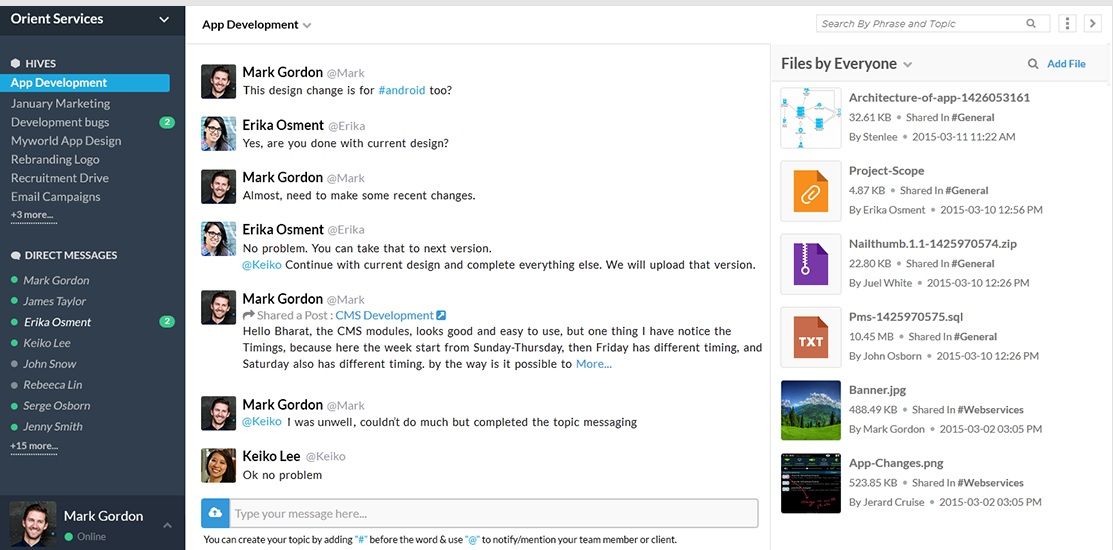 Teamwire is all a manager may wish for from a collaboration tool. It is fast, easy to use and safe. The app boosts the internal communication with colleagues as well as teams. Besides, it facilitates the productivity of your company. Users are granted the possibility to send, for one thing, messages to each other, for the other, they may send group messages, exchange video, and voice messages, and share calendar dates, files and much more. The tool complies with strong data protection needs. Furthermore, it is entirely encrypted. Moreover, Teamwire guarantees company-wide compliance. Finally, the tool is available as a cloud and on-premise solution.
Key features:
Channels for teams, projects, and units
Real-time messaging with push notifications
Instant 1:1 and group chats
Persistent and synced chats across devices
Chat member administration
Personal and pre-configured groups
Read receipts (even for group chats)
Profile pages
Cross-platform apps for mobile and desktop devices
End-to-end encrypted messaging
Cloud, private cloud and on-premise deployment
Strong german and European data protection
Push notifications on mobile and desktop Apps
Encrypted storage on devices and servers
Company-wide compliance policies
LDAP import and synchronization
MDM/EMM support
Media sharing (photos, videos, voice, etc)
Location sharing
File Sharing

Source: GetApp
Can you imagine teamwork as something enjoyable? With Podio, it is possible. It is considered to be a fantastic tool when it comes to communication with coworkers and task organization. The value of this tool is even higher thanks to the fact it is entirely customizable to suit one's project needs. Who is Podio ideal for? Those are small and medium businesses, public administrations, nonprofits, freelancers, and professional services.
Who is allowed to collaborate with your company? Anyone. It is possible thanks to Podio's free Employee Network. What is more? Podio is a social medium which it owes to social activity streams that show comments, likes, and status updates. Moreover, the tool's users have complete flexibility defining the content structure, reports, and overviews. You are also granted the possibility to customize workflows around how you run projects, all to keep your team working efficiently. You won't be forced to spend time learning a new tool.
Furthermore, communication is also closely tracked and organized. Whatever you need, an urgent message from a member or simply want to share information, Podio keeps everything in one place for easy monitoring. Updates, comments, and changes are done in real time, so your project is kept on track.
Finally, it is worth adding that  Podio is available on Android and iOS so as to enable you to get access your project plan even when you're mobile.
Key features:
Activity management
Activity tracking
Communication management
API
Indexing
Dynamic card boards
Content sharing & feedback workflows with clients
Simple CRM & sales tracking
MS Exchange integration
File sharing
Task management
Gantt charts
24 hour personal support from the Podio team
Mobile apps for Android, iPhone & iPad
Project management
Chat functionality
Collaborative workspace
Recurring tasks
Software development kit
Video chat
Web forms
Tracking features
Calendar sync with Google
Calendar management
Progress reports
Project time tracking
Time tracking by project
CRM
Status tracking
Project templates
Collaboration tools
Collaborative review
Collections management
Progress tracking
Project budgeting
Sales pipeline reports
Email integration
Third party integration
File management
Configurable workflow
Automatic reminders
Automatic notifications
Document management
Document storage
Instant messaging
Commenting
Reporting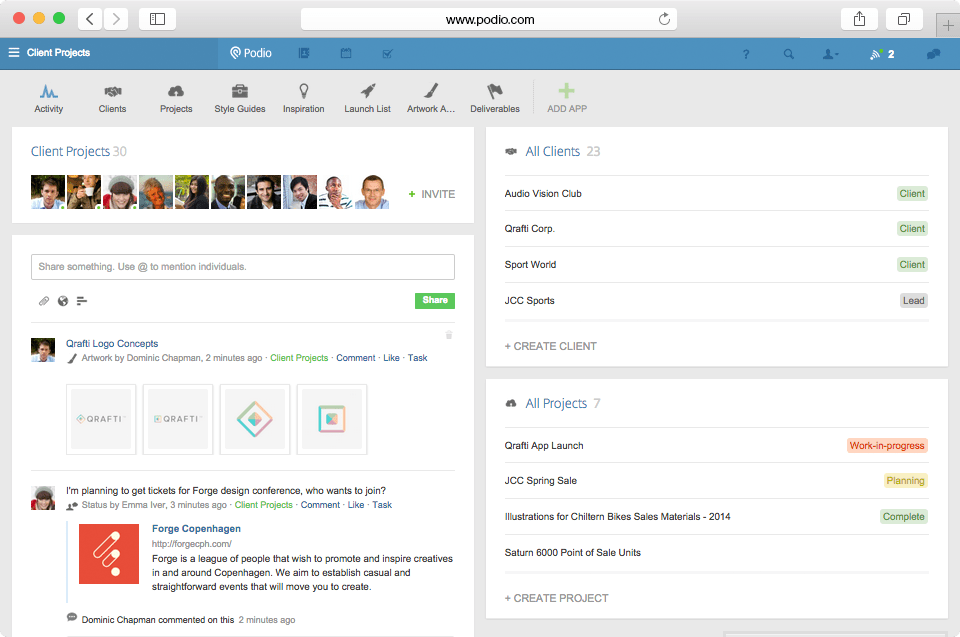 Before you move on, let us mention about our other articles on the related topic. Be sure to take a look!
[relatedposts]
The tool serves as a work collaboration tool. Its purpose is to help cross-functional teams (like product design, healthcare, emergency care, editorial content creation and more) so they could make faster and smarter decisions. What is more, Convo is available on the web, desktop, iOS, and Android. The tool centralizes what is most efficient in enterprise social networks, namely, task management and project management. All is done to create the best workplace collaboration software for large, agile teams.
Key features:
Real-time messaging for individuals, teams, and projects
Fast and easy file sharing and storage
Mark up images, links, files or highlight text to add context
Customizable Work Feeds
To-dos and milestones
Advanced admin tools and security controls
Employee profiles
Team productivity
Powerful network-wide keyword search
Project management
Integrated iPhone and Android apps
Business collaboration
Desktop and Web-based apps
Easily invite external guests
At–rest encryption and SSL encrypted 2048–bit keys
Private and Group Chat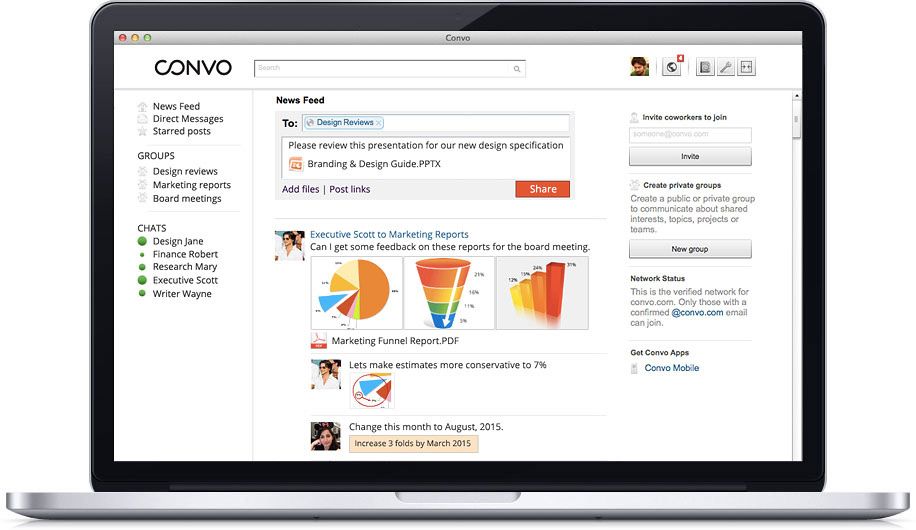 JobNimbus is an incredible tool that makes possible simultaneous managing projects, tasks, and contacts/leads using. JobNimbus can be used to create, schedule and assign tasks, letting you create and define workflows, moving tasks across multiple stages, additionally, before completion. Through the tool, significant client information can be accessed and lead details on-the-go updated, from any device. What is more, JobNimbus can safely store all your documents, which allows sending files and sharing them with selected team members and clients. Furthermore, the tool supports you when the need to manage your sales documents arises. JobNimbus helps to create estimates, invoices, proposals, work orders, and contracts. What are other features of this tool? It permits automatically apply tax rates and quantities to estimates and convert these to invoices in a few steps. Finally, documents can be auto-filled and templates saved for future use.
Key features:
Contact search
Estimate creation
Contact notes
Create schedules
Invoice creation
Proposal, contract, and work order creation
Digital signing/ e-signature
Messaging
Task tracking
Job calendar
Task assignment
Real-time reporting
Email notifications
Invoice creation
Customer project sharing
Store documents and photos
Google Maps integration
Document sharing and sending
Time tracking
Workflow automation
Email integration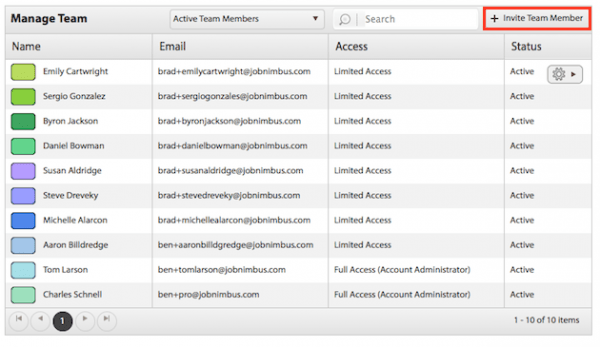 The tool is considered to be a top business collaboration software. Moxtra is used mainly by small businesses. However, it is also quite popular among enterprises whose staff are based offshore. Moxtra has both basic as well as advanced facets and functionalities. In short, it is rich in all that a good collaboration software should have, that is, real-time communication among members, a cloud hosted storage that users can access from anywhere using their mobile devices and desktops/laptops, and it enables its users to create, edit, and share documents.
Key features:
Search or browse through a directory of users on the network
Message others within groups instantly
Check the online status of your team members on the network
Share ideas, ask for advice and gather feedback from your team members
Post comments on blogs, documents, and so on. Vote on posts or content that coworkers have shared.
Moxtra enables you to filter and customize a live feed of activity on the network
Status Updates
Post brief status updates or microblogs
Receive real-time notifications about content or groups from within the software or via email
SUMMING UP
Communication is the key to a long-lasting success. Do not forget about it. The fate of your company is in your hand. Shape it. Invest in Team Communication Software to help your business prosper.