The 17+ Best Project Management Books
February 4, 2021
by Kate Borucka
No comments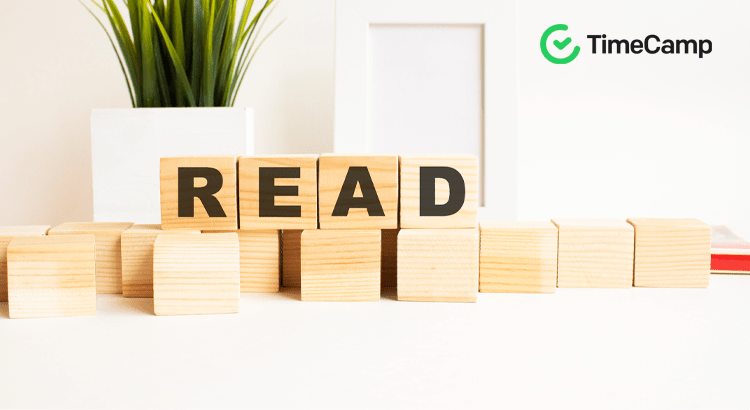 Books help to develop new skills, make it possible to learn from experts, and stimulate the brain for creative ideas.
And now when the books are easily accessible to anyone, you can effortlessly reach for this great source of knowledge and find something of interest.
This time, we're giving you our suggestions for the best books on project management.
Why Read Books on Project Management?
Books are a great source of information. Especially in the project management field – they're written by professionals with a lot of experience who want to share their knowledge with other people and help them grow.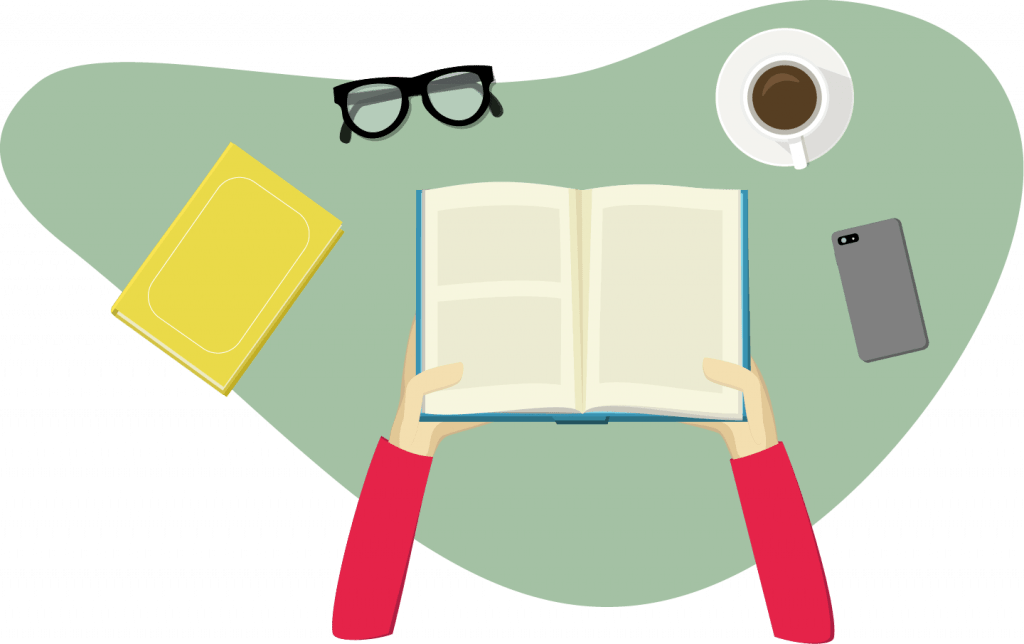 If you're still wondering why to read, check why it's worth to grab a book about PM:
Learn from experts who have significant experience in the field of project management
Enrich professional vocabulary to get to know more terminology and increase your awareness
Better understand what you already know and look at it from a different perspective
Reevaluate and update your knowledge
Find solutions to problems that seem unsolvable
Stay updated with the latest trends and news in the world of project management
Be more open-minded and creative
It's an inexpensive way to broaden your resources
Improve analytical skills, especially when you take notes or highlight important passages
So to help you choose from thousands of titles, we've prepared a comprehensive list of the best project management books.
Improve your project management with accurate time data. Sing up for TimeCamp for free!
This is a great book for people who are getting started with project and task management. And you don't have to be a professional project manager to read it.
In his book, David Allen shows how to organize your work and personal life in a practical and effective way with his system of planning and organizing your to-do list and daily activities. His method of GTD is one of the most popular productivity methods used by millions of people in the entire world.
The new edition of Getting Things Done can help leaders enhance time management skills and show how to organize work.
Best for: all managers and leaders who want to improve productivity and become better at time management
Susanne Madsen is an experienced coach, mentor, and project manager. In her book, you'll find a proven six-step method designed to help you understand and articulate what you want to achieve.
It has insightful self-assessment, tools, questions, reviews, guiding practices, and exercises that will help you build your roadmap to project management and leadership success.
👉 read more about creating a project roadmap.
It also teaches how to effectively manage a demanding workload, lead and motivate a team, build effective relationships with senior stakeholders, manage risks, issues, and changes to scope, and how to delegate effectively
Best for: learning project management in an actionable way with practical exercises
This book contains solid introduction on the foundation principles of project management. You'll get to know the terms such as project life cycle, end point, product development process, lean startup, agile, stage-gate, and many more.
You'll also learn how to work with stakeholders, create well-written documentation, manage risks, break your work into manageable units, plan, estimate, and all other concepts that are necessary for proper project management. It has plenty of tips and best practices.
Here's what one of the customers wrote about the book in the review, "The book provides a very user-friendly, practical approach to apply tools and techniques to ensure projects deliver the expected value. The book also contains links to free downloadable templates that are very helpful in setting up some basic project structure."
Best for: anyone who'd like to learn about project management or consolidate already gained knowledge
Entrepreneur, founder, and CEO of Jotform Aytekin Tank delivers a can't-miss blueprint for project managers who just don't have enough hours in the day. 
In this book, you will discover what's possible when you offload repetitive tasks and how you can use an automation-first mindset to unlock your productivity potential. You will finally move from busy work to less work and have the time you need to accomplish your most important work.
Best for: project managers looking to maximize their most valuable resource – time
Project Management Institute (PMI) is the world's leading association for those who consider project, program or portfolio management their profession. They also offer professional resources including books.
The PMBO Guide is a comprehensive guide to project management. The book is continuously updated with the latest good practices and covers all necessary subjects. It's one of the best project management books for a reference to PM exams and certifications.
Best for: people who want to gain the PMI certificate
> PMI offers many books on the subject of PM. If you're interested, make sure to check it here.
Business processes are an inseparable part of project management. But if not set the right way, they can cause loss of money, time, and resources. If you need to establish business processes or want to improve the current ones, this is the right choice.
From defining process to choosing the team, and reviewing, this book will help you create a clear structure for your organization and become a better project manager.
👉 Read more: if you're interested in Business Process Improvement (BPI), check our guide!
Automate your business with automatic time tracker! Sing up for TimeCamp for free!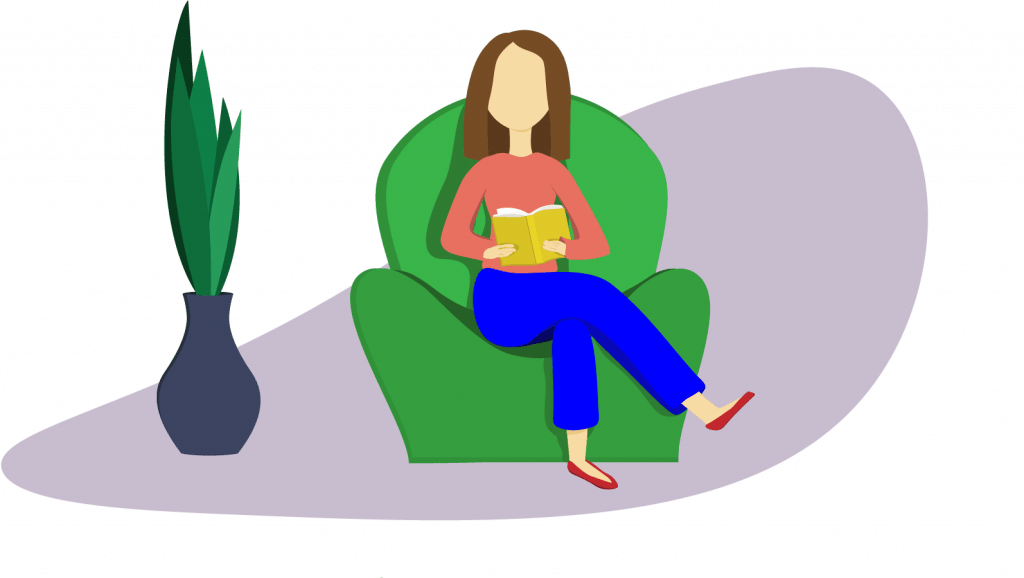 Scott Berkun is known for his work as project manager for Microsoft. Hence, the author offers a practical guide for people who work on technical or IT projects.
The book is a collection of essays with strategies for managing projects. It covers such fundamentals as communication, planning, problem-solving, decision-making, difficulties, and other important topics
It's not a typical guide on PM, but rather a personal account of experiences gained at Microsoft that the author shares with readers who want to become better project managers.
Best for: large software or white label web development project managers
This is one of the best project management books for those working in the agile-based approach to project management. It contains examples of how agile works in the real world and helps to understand the key concepts of agile methodology.
When used with PMBOK Guide, it can also serve as a help in passing the PMI-ACP exam.
Best for: building leadership skills in the agile environment
This is the best project management book for beginners. But it'll also be a good read for experienced project managers who want to rediscover the art of managing projects and reevaluate their knowledge.
In the book you'll find such subjects of project management as leadership, complete project lifecycle experience, complex application development, effective use of project management tools, Microsoft Project, project and protfolio management tools, data analysis and transformation, business process analysis and improvement, quality and risk management, and more.
The book also teaches how to be a good project manager and lead a team, communicate, and collaborate
Best for: beginners who want to learn the basics and then jump to more advanced techniques and strategies of project management
The books but Sutherlands is most suitable for people who want to learn about the famous Scrum methodology.
It's a detailed read with all the key information about Scrum, its origins, main assumptions, and framework.
It's also a great book for people who want to improve performance and work on their productivity.
Best for: scrum practitioners and people who want to expand their knowledge on project management
One of the reviewers wrote, it's "a project management book that acknowledges and supports the 'people' part of projects." And it's one of the best project management books dedicated to teams.
So make sure to grab this read if you care about your team. The book shows that effective project management is also about people. It'll guide you through the essentials of the people and project management process – initiate stage, planning, execution, monitoring and controlling, and closing.
Best for: project managers who want to improve their people skills; for teams
The book by Terry Schmidt outlines a step-by-step process with an interactive thinking tool that takes a strategic approach to designing projects and action initiatives.
The read has all the key concepts of project management. It will help you build and implement every project based on four questions:
What are we trying to accomplish?
How do we measure success?
What other conditions must exist?
How do we get there?
It has clear approach and simple but powerful tools.
Best for: project managers of every level of expertise who want to execute new ideas and advance their own career in the process
Written by the top management thinker of his time, the book describes the most important skills of a good project manager.
From this book, you'll learn time management, what to contribute to the practical organization, know where and how to mobilize strength for best effect, how to set up the right priorities, and how to combine all of them for effective decision-making.
The author provides many examples that can help you understand what successful project management means.
Best for: project managers who want to become more effective and achieve more
The Phoenix Project is a must-read for every IT project manager. It's a book dedicated specifically to the technical environment. So if you're interested in such, make sure to add it to your reading list.
The book tells a story about Bill, an IT manager, who has been tasked with taking on a project critical to the future of the business, code named Phoenix Project. But the project is massively over budget and behind schedule. The CEO demands Bill to fix the mess in ninety days or else Bill's entire department will be outsourced.
Through its novel form, the book depicts difficult situations. It's like a manual written in a friendly way that can help companies that rely on IT by showing real-world solutions to common problems.
Best for: project managers working in the IT sector or with IT specialist
Cracking the PM Interview is a comprehensive book about landing a product management role in a startup or bigger tech company.
In short, the book describes the entire process of landing a job as PM. It describes how the role varies in different companies, what experience you need, how to make your existing experience translate, what a great PM resume and cover letter look like, and how to master the interview.
The content and examples in the book serve as valuable lessons for the beginners in the PM field.
Best for: people working in engineering project management wanting to land a job
The book by Ryan Moran is not exactly a book about project management but it's dedicated to creating your brand. It'll lead you through all steps of starting your product or business, from planning to advertising, and scalable launch.
So if you're looking for key strategies to build and grow your business, it's the right fit. Use it to work on your current projects, improve processes, or excel your personal growth.
Best for: self-taught project managers, wannabe entrepreneurs
This project management book touches on the technical and behavioral issues in project management. It also covers a broad range of industries to which project management principles can be applied
The authors present a holistic view on project management as an integral part of a company that consists of people and methodology.
The book is suitable for a broad range of audiences including project managers, students, analysts, and PMI Members preparing for certification exams.
Best for: learning about the project management process
The book, written by expert project managers, provides important insights into how to effectively integrate the TOC, Lean, and Six Sigma approaches to produce even greater results.
It's written as a novel and explains all the concepts in an approachable way so you can learn and implement them in your company processes.
Best for: experienced project managers wanting to improve or change the organizational processes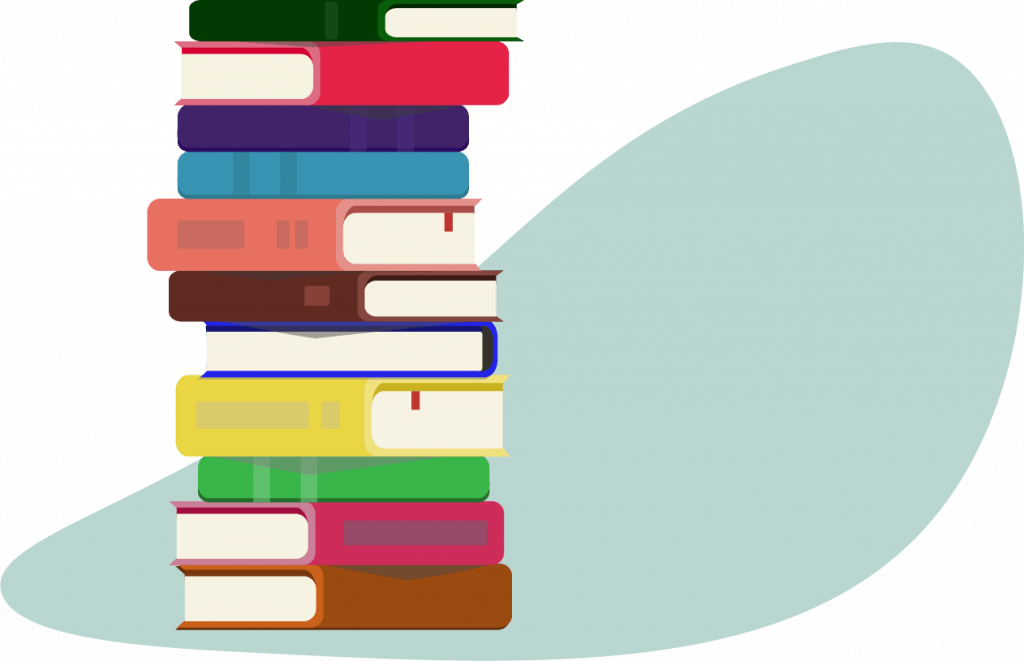 Free Project Management Books in PDF
If you're short on money and can't afford to buy the original version of a book, there are alternatives. Some books are available for free in the PDF format.
Here are some that you can download and read for free:
The Bottom Line
Project management literature is a great source of knowledge. Although nothing can replace real experience and practice, the books can be a great addition to the work of project managers.
What are your favorite project management books? Let us know in the comments and make sure to add our suggestions to your reading list!
Enjoy the read!