10 reasons you should use chat in your company
February 1, 2023
by Kate Borucka
No comments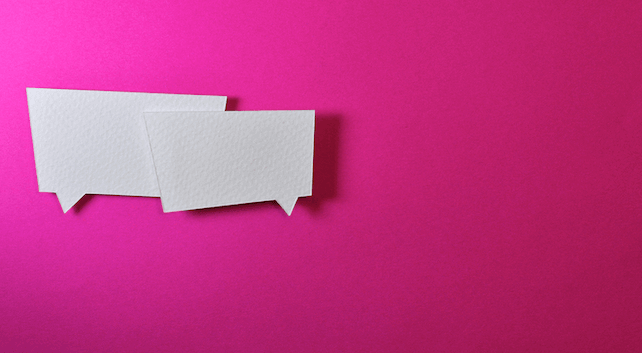 Should You Use Chat in a Company?
This question has only one correct answer – yes, you should use a company group chat. Why? Because it's beneficial to your business.
Yet before you decide that it's time to implement a company chat software in your organization, you should consider choosing the right one. Probably you already know some free team collaboration software: Slack, Google Hangouts or MS Teams. They are good for real-time conversations, but you need to use other tools or integrations to manage projects and tasks. It's better to have everything in one app: video conferencing, file sharing, screen sharing, chat, tasks, and other features to get work done. So what are the best chat apps?
While the market offers various solutions, some are uneconomic, non-functional, or lack certain features. That's why you have to choose a tool that is innovative, functional, and economical, such as TimeCamp Planner.
‍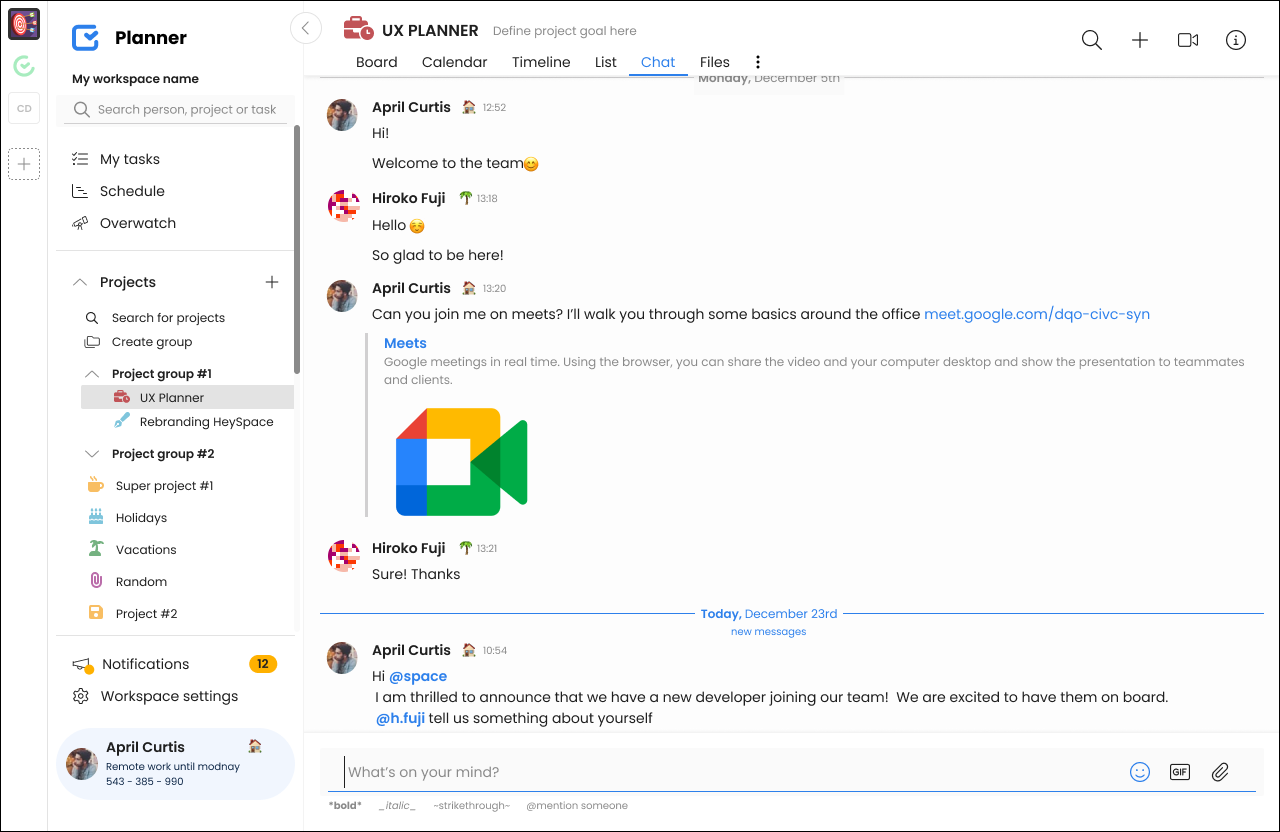 TimeCamp Planner is an innovative, and functional task management software with extensive chat features. Hence, it can be used not only as a chat tool but also as collaboration and project management software. And despite this complexity, it's easy to get started using TimeCamp Planner – it's only a couple of minutes. You can test our app with your team – just add email address of the user you want to invite. You can start small and try it with the part of your team – TimeCamp Planner is free for up to 5 users. We offer also attractive pricing for the bigger teams (you can contact us for an individual offer).
Still, if you don't know how to implement our app – contact us.
Now that you know which chat you should use, check out the 10 reasons for which it's worth to use a chat in a company. There are many benefits!
1. Better communication
The first and the most important reason to use a chat in a company is to improve communication. Communication is like the main engine of a project or a task. It is what starts the project, what helps to introduce changes or adjustments during its lifecycle, and it is what ends it. It also makes team a one.
Group chat on a regular basis is especially successful when you hire remote workers and freelancers. Very often the only way for them to communicate with the company and other team members is via chat. Working remotely can be easier with the right tools.
Yet chat should also be used in the office to improve processes taking place in a company and integrate the team
2. Better collaboration
Once a company has a solid and unified communication, it is easier to collaborate. When everyone is on the same page, has no doubts about projects, and knows that using chat is important to be able to work together effectively, success is at hand! For example, if you work in customer support, you want to provide answers for the client as quickly as possible. In that case, when you need to confirm something with your colleague, it's better to send chat messages than email.
As simple as that!
Chat is the best for time-sensitive business when you need to act fast to provide better service or product. To accomplish that you need apps with notification features and integrations to make all your tools work together. It's important to share information in the team in real time.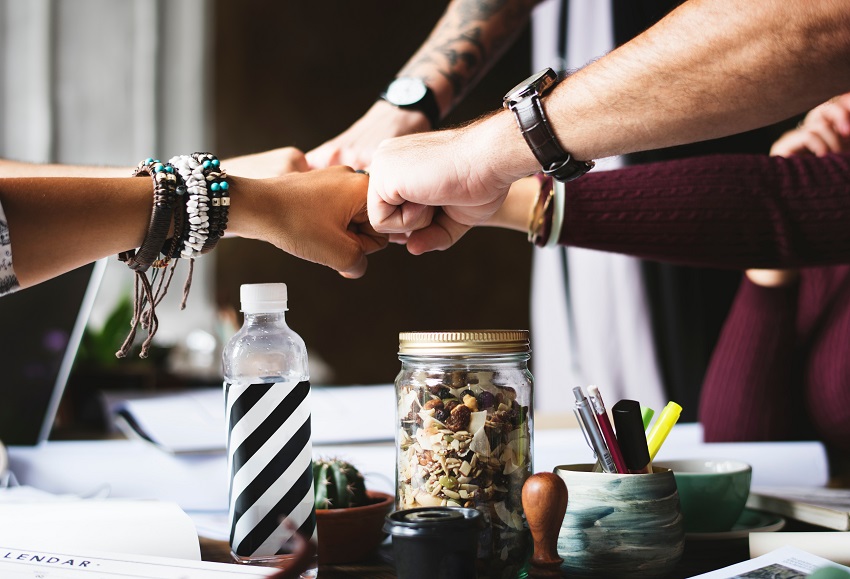 3. 1+2=Productivity
When communication goes hand in hand with collaboration, processes happening in your company are more effective and bring expected results. To achieve that goal you need a tool that offers some essential features like chat, screen sharing, file sharing, etc.
4. No more emails!
Checking your emails on a daily basis is tiring enough when it comes to correspondence with clients or stakeholders. When you include internal correspondence, it gets messy. Also, it takes much more time to write an email than to have a quick chat. So the chat is probably the best team messaging way, especially for remote work. When you are in one workspace, you can also easily start or join group conversations on important topics without thinking about how to reach different teams. And you have more free time for real work.
It's better to message several people or even create a group conversation in one place instead of switching between multiple threads. It's easy to get lost. If you replace email with chat, your employees will be grateful. Our users often say that they see a significant boost in productivity and response time when they switched from email to TimeCamp Planner. Try it yourself!
5. Easy sharing
Need to send a file to your colleague or boss? You can easily do it via chat. And there are plenty of resources you can send out; memes (which everyone loves), short memos, links, video or audio files. No need to upload them on a cloud. Share files with your team to be on the same page and move on with projects. It's good for small teams as well as big business. In TimeCamp Planner you can use Google Drive and Dropbox integrations to make file sharing even more seamless. You can also use Zapier to connect with other file sharing apps and services.
6. Faster responding
Users don't spend free time in front of the screen waiting for a new email. When you use the chat in a company, you can be sure people will respond fast from their phones, laptops, tablets. If they have chat apps on their smartphones, they are up-to-date even on a business trip. The company chat can become more than a work platform, it can be also a socializing tool for its users.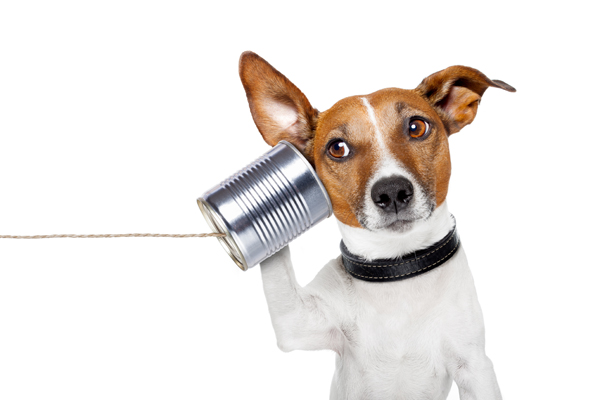 7.  You can help your team from anywhere
These days all apps are available in a mobile version. You can take them with you wherever you go. And when someone has a problem or needs an answer, you can quickly respond no matter where you are! It improves the flexibility and productivity of a team. You will see how real time conversations can change a team's motivation. They will work as they were in one office with you. Thanks to convenient features and integrations.
8. Make way for hierarchy and order!
Chat enables to create a specific hierarchy in your organization or even in a small team. You can create different channels, decide whether they are public or private, and which of them concern the most important issues of your business.‍ Every user will have his own channels set for teams and conversations he needs to follow. You can ensure security and prepare your own terms of use for the chat to make sure, that everyone has the appropriate access level. You should take care of your team's data privacy, evaluate the risks of hacker attacks and you can strengthen the security level of your team members' accounts by sharing access with them to a password manager. 
It's a simple trick to keep order in your messages.
9. Powerhouse of ideas
Nozbe founder and CEO, Michael Sliwinski indicates a relevant point – when in the office, you may say lots of things and have plenty of ideas but if you don't write it all down, you will forget everything.‍
Thus, using a company chat should be obligatory so that people remember things. It's like taking notes in real time. You can always come back to some messages and search for the information you need. Sometimes it might be hard looking through all channels, so you can use features like converting messages into tasks in TimeCamp Planner. It's the way to quickly keep some ideas and information in a safe place for later 🙂
10. Breaks the tension
Think about all the times when you have to sit in a conference room and listen to your boss talking about the project's current progress. Bored? No more! You can send some jokes or funny memes to your colleagues and make the entire office laugh.
Of course, you're doing it on your own responsibility, we do not recommend to do so. Meetings are important!
‍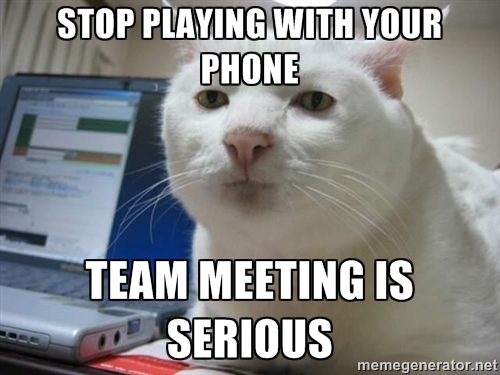 But using chat in a company is a great way to bring people together. You can create a channel where people can talk freely on any topic, exchange interesting information, video or funny memes. After all, we all need to get the work tension off of our chest. If chat is a new tool for you, start with emojis and GIFs, they are part of TimeCamp Planner chat – you'll see how fun contact at work with others can be.
Are You Using Chat in a Company Yet?
If you want your team to work effectively, think about implementing chat in a company. And if you're not convinced whether using chat is a good idea, try experimenting with it (or read more articles on our blog). See how it works in your organization, start with the free app. But think about your employees and how it would help them in their work. Don't forget about reading the privacy policy and terms of service of your tool to avoid some unpleasant surprises and inform your team how the app will use user data. New tools always need some introduction.