What's The Best Alternative to Discord?
September 10, 2018
by Kate Borucka
One comment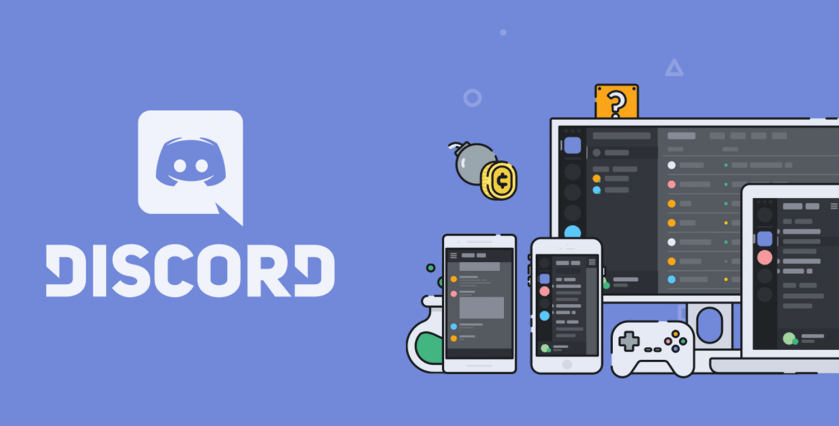 Why Use Alternative to Discord?
Some people decide to use Discord because of its fancy design as well as their love for games, but it's a good idea to use an alternative to Discord. Why? Because this tool is aimed at the niche of gamers and may not be too beneficial for business.
Of course, we're not saying Discord is bad. We give it much credit for enabling gamers, either friends or work colleagues, to collaborate within the field of games. Unless you work for a gaming industry, you should think about switching to a different tool which would allow you to collaborate with your team and clients on a professional level.
There are many tools and apps with chat functions which make it easier to connect with your team and clients. Before you decide to choose any of them, think about your business needs, organization structure, and field of work. After all, Discord may be suitable for you.
If you are looking for an alternative to Discord, check out our list of the top tools!
Beside being a collaboration and communication tool, TimeCamp Planner is also a great task management software. It's a perfect alternative to Discord because of its simplicity and functionality. TimeCamp Planner improves work and your team's productivity with many useful features:
Thanks to its design you can see three boards in one place – your team and spaces (different channels), chat, list of cards with tasks.
You can easily convert part of your conversation into a task.
The board with tasks allows you to see all projects in one place.
Every task can be adjusted – you can set date, assign people to it, add tags, description, files, comment on it. All to keep you updated on task progress.
You can share files.
The feature of workspaces allows you to create many spaces, if, for example, you work for various organizations or have different clients.
Pleasant and intuitive interface – you may need this if you like Discord's design.
TimeCamp Planner gives you space to freely and smoothly collaborate with your teams and clients. No more switching between apps and tabs. You have everything in one place!
Take your company to another level.
Sign up for HeySpace today!
This one is a great alternative to Discord if you're into planning and managing tasks, projects or various processes. Trello's Kanaban style allows you to arrange the workflow according to your needs and make sure people follow the daily agenda.
Trello is a visual board for managing and planning tasks. Even though it has a simple design, it has many useful features. You can create different boards for different teams, adjust cards settings, repeat them for recurring tasks, comment on tasks, and use many other fancy options. Trello has a wide list of power-ups which help to enhance work and collaboration.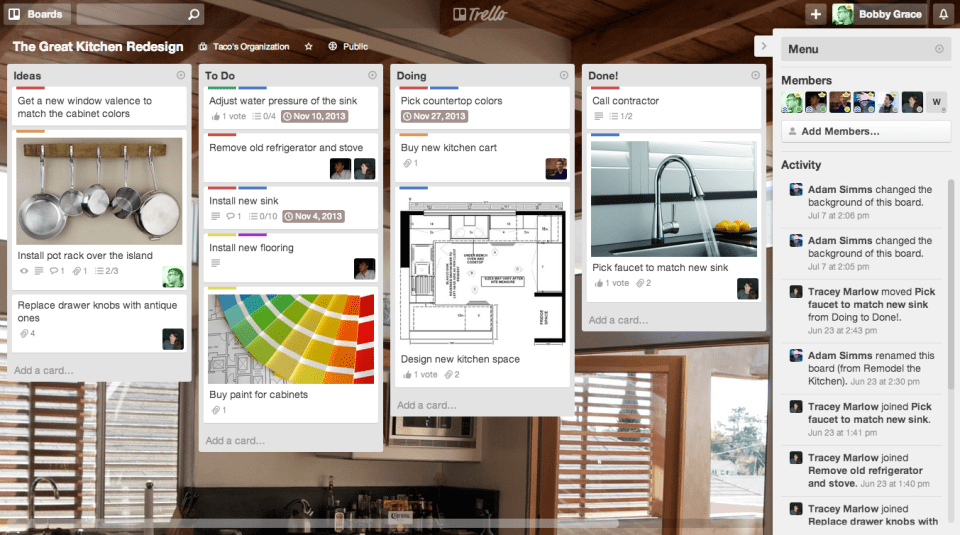 Twist is a threaded-based communication app where asynchronous communication plays an important role. The software turns chats into threads and helps you stay focus on the subject of every conversation. You can also send a direct message to your teammates or create a group to discuss the current issues. Thanks to the Todoist integration, you can turn any message into an item on your to-do list in Todoist.
It's an amazing tool for people who like to keep communication neat and easily incorporate the to-do lists in their work.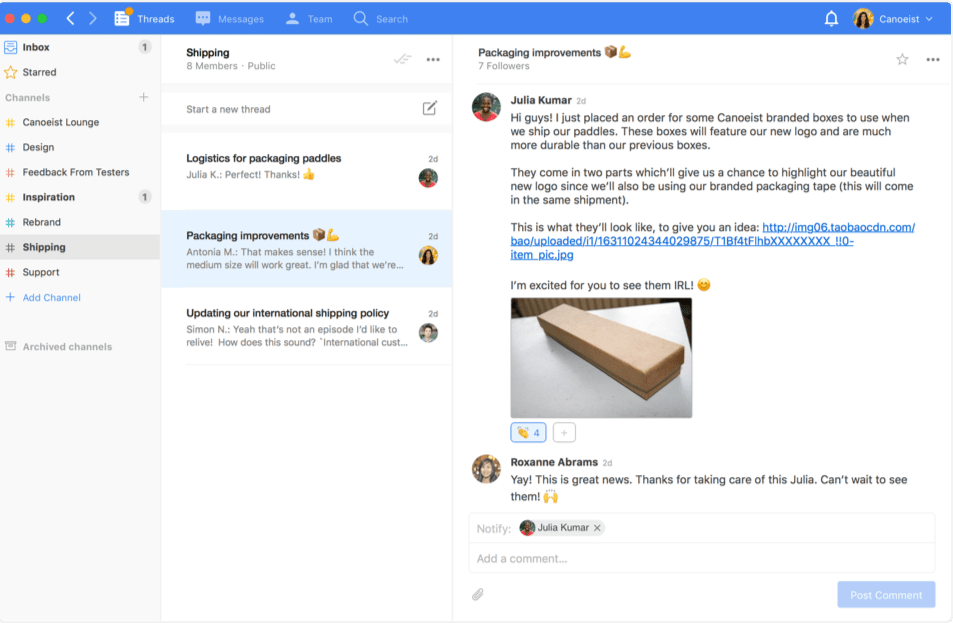 Flock is a communication and collaboration platform for teams of any size. This tool allows you to organize all your information, messages or files in one place without the necessity of switching between different apps. Flock is filled with numerous useful features. Some of the most important include:
Creating a group or individual conversation.
Video conversations.
Sharing files of various formats.
Inviting guests to work with you.
Organizing channels for different teams.
Various features increasing productivity.
In Flock, you can integrate your work with different tools for better collaboration and more customized work.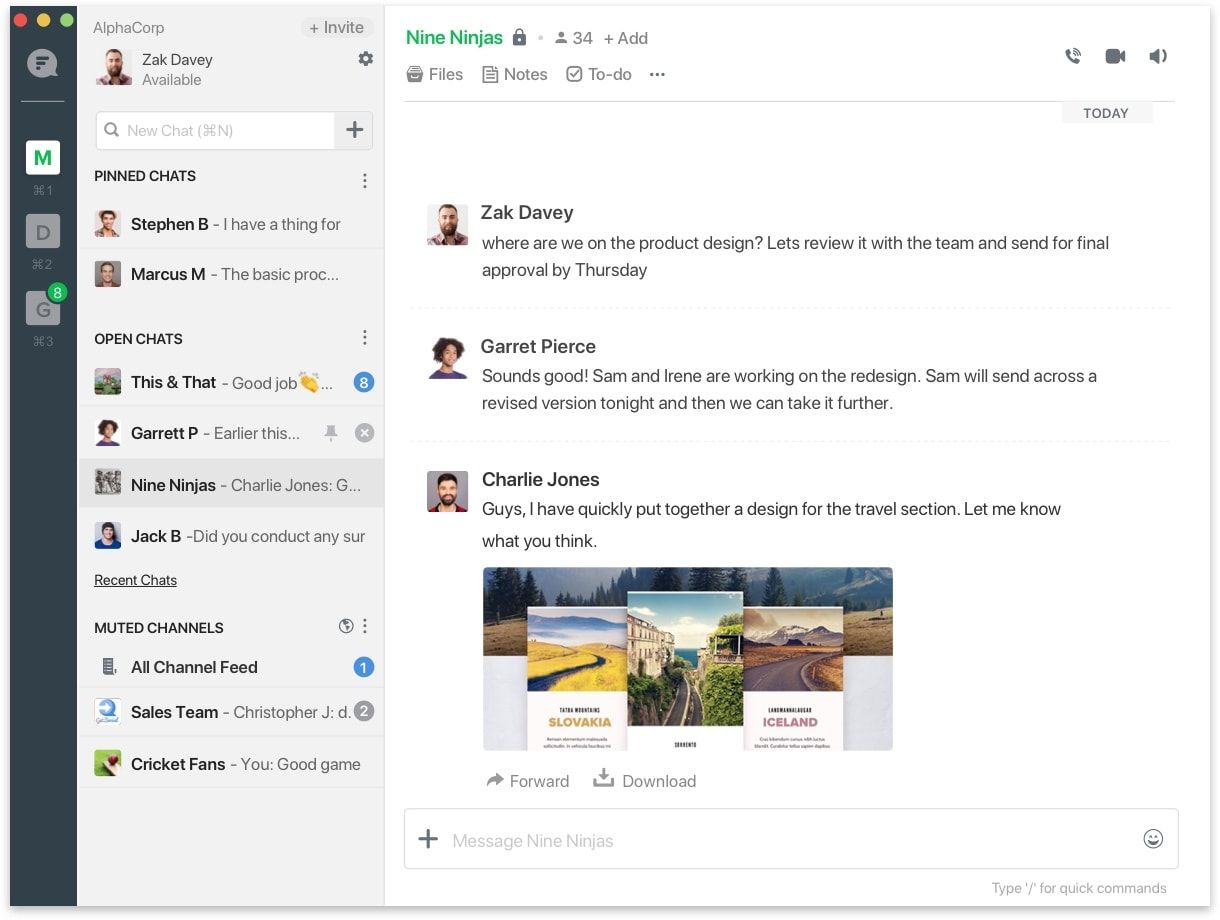 See the comparison between TimeCamp Planner & Flock!
Another alternative to Discord is Microsoft Teams. In this software, you can communicate with people via chat, meetings or calls. Everyone can collaborate better thanks to the access to apps like Word, Excel, PowerPoint, OneNote, SharePoint, and Power BI. Workplaces can be customized according to your business needs or clients' expectations.
And the Office 365 tools allow you to make the teamwork easier, more efficient not only by their full use but also because it's easily accessible. You can safely connect across devices.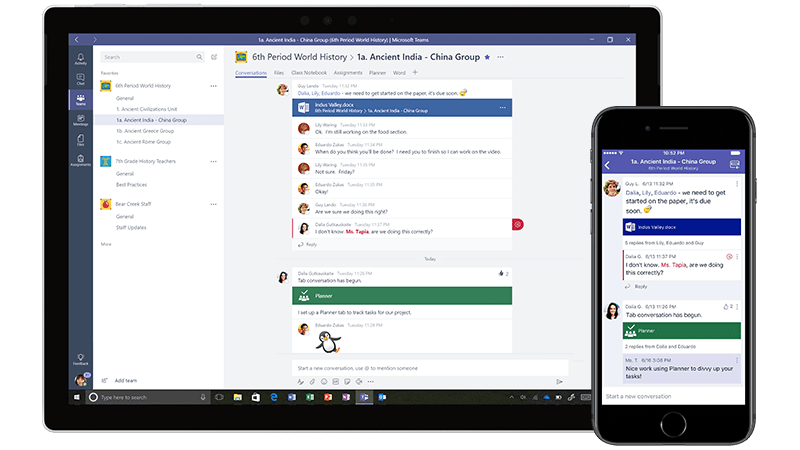 If you are a keen user of Google products and your organization relies mostly on G Suite, Hangouts Chat will be your perfect match! You can easily collaborate with your team via this tool while using Gmail, Google Docs, Drive, and all the other tools. Share information and data with your co-workers thanks to the integration with G Suite.
Moreover, Hangouts Chat is a great alternative to Discord because it allows you to invite team members, create new conversations, share Docs, Sheets, and Slides and take part in online meetings thanks to the Hangouts Meet. All in a business-like style!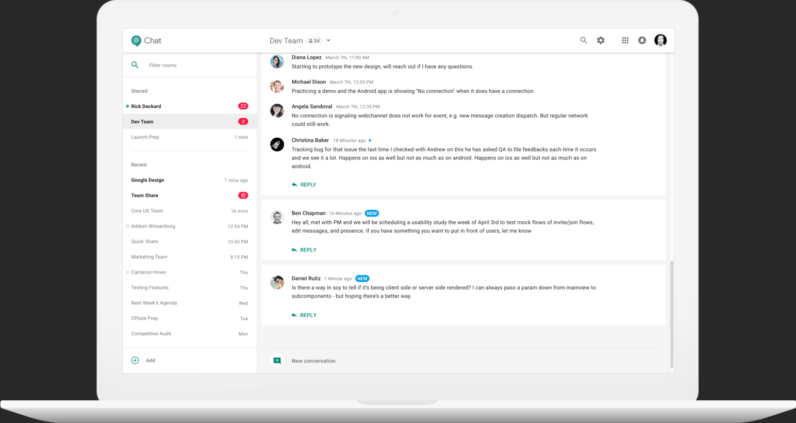 People love it for its ease of use and functionality. Slack can be used as an alternative to Discord if you need a tool to make communication transparent and smooth.
In Slack, you can create channels for different teams, projects or tasks. You can send a group or individual message to your team members, send files, search messages for important information, and create workspaces. It's a simple tool but if you're looking for an easy solution, Slack is the right choice.