18 Best Power-Ups (Addons) for Trello
March 23, 2022
by Kate Borucka
One comment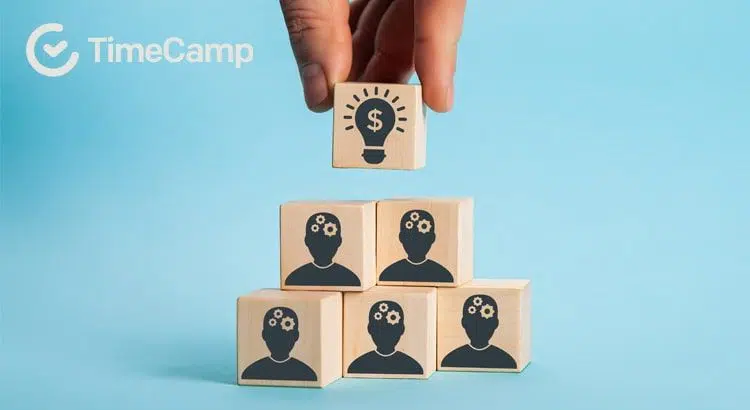 Trello power-ups are a must you must-have! Not only can they help you become more productive but also eliminate small and tedious tasks and make it much easier to use Trello. Let's look at some of the best Trello power-ups!
Why Use Power-ups for Trello?
Trello is a widely recognized and keenly used app by over 25 million users. It is known as an extensive to-do list software with many great features that help to improve project and task management, and team communication.
Thanks to many integrations with other tools, Trello enhances the workflow of many small teams and individuals.
And integrating Trello with other tools has many benefits:
Convenience: team members can use their favorite tools and extensions for better personal work management
Automation and optimization: many power-ups help to save time by automating repetitive actions
Rich data: you can use other tools for additional statistics, reports, and other information that Trello doesn't offer
Better time tracking: because Trello doesn't have a built-in time tracker, external power-ups give you the possibility to use advanced tools for time tracking
Improved team communication: many add-ons extend the standard Trello features making it easier to customize the tool and improve team communication
Transparency: the more you customize the app, the better visibility you get into Trello boards and important information
Productivity: with a highly-customized tool that enhances workflow, you ensure a more productive work environment
With the Trello power-ups, you can simplify many complicated operations, quickly and easily organize tasks, and perk your team up.
What Are The Best Extensions for Trello?
Trello power-ups range in features and it may be somewhat difficult to choose the best options. Until 2016, only paying users could use Trello power-ups. Now, they're available to everyone so people can get the most out of the tool and their work.
You can have unlimited power-ups as there are no board power-up limits. However, not all are free, and you'll need to subscribe to paid plans to be able to fully use them.
Some of these power-ups are provided by Trello but a vast majority comes from outside apps. To help you choose wisely, we prepared a list of the best power-ups for Trello. We selected all Trello add-ons based on users' experience, features users use most often, and Trello recommendations.
#1 Time Tracking Power-Up — TimeCamp
TimeCamp offers a fully-featured time tracking integration with Trello. This power-up makes work smooth to such a great extent that you don't really have to worry about tracking your time or turning on the timer.
Tracking time in Trello with TimeCamp happens automatically. Here's how this power-up enhances your work:
You track time directly in Trello using a timer or adding time manually

Reports and statistics let you quickly see how long people were working on each card with just one click. Total times are also visible on the board view.

You can generate and export custom time reports in TimeCamp

Timesheets and approvals—all in one place in the TimeCamp web app

TimeCamp offers many additional features that help in budgeting, managing projects and team, and overall time management
This power-up for Trello will make you happy if you're tired of switching between apps or constantly monitoring your activities. Thanks to TimeCamp and Trello integration you can easily analyze how much time you and your team spend on particular tasks. It's never been easier!
Trello + TimeCamp Power-Up – try it for free!
Take your project & time management to the next level with TimeCamp power-up.
In our Help Center article, you'll find the detailed description of how to track time in Trello or how to modify the theme! 
#2 Card Repeater Power-Up — Butler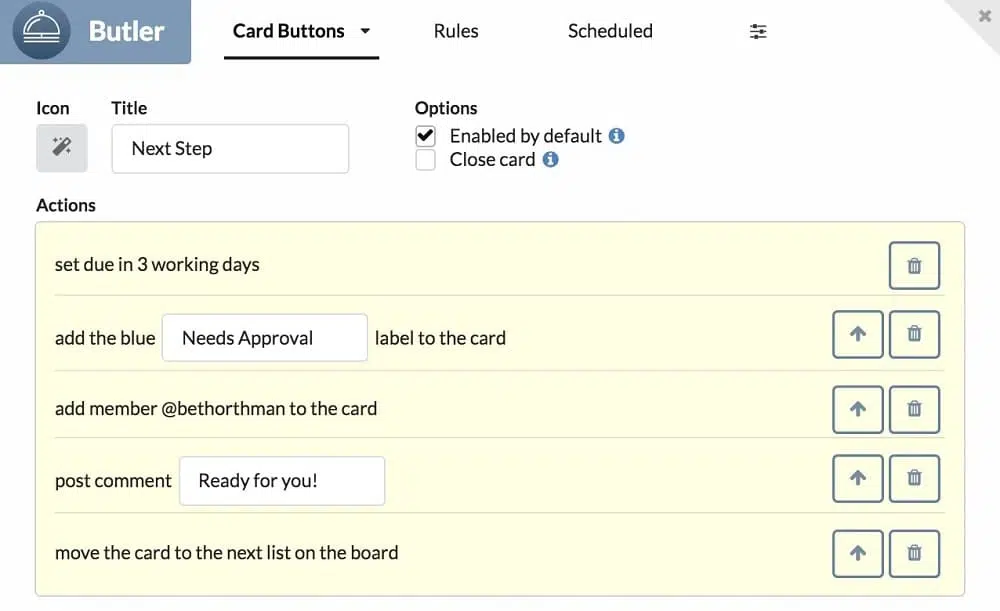 Butler can save a lot of your time and energy on actions you perform most frequently. This tool will remember your repeated activities for particular tasks.
Let's say, you check your e-mail every day from 9 to 9.20. Butler's customized button will "click" the card on your Trello board and archive it for you when you're done with it for the day. Imagine all the time you can save on all repetitive tasks during your week with Butler taking care of moving boards, adding comments, sorting cards, etc.
With Butler power-up enabled, you can quickly create custom rules without the need to know to code.
Butler is a simple but powerful tool. Use it for an effective Trello power-up and focus on what's important in your work!
 #3 Cards And Task Management — Card Aging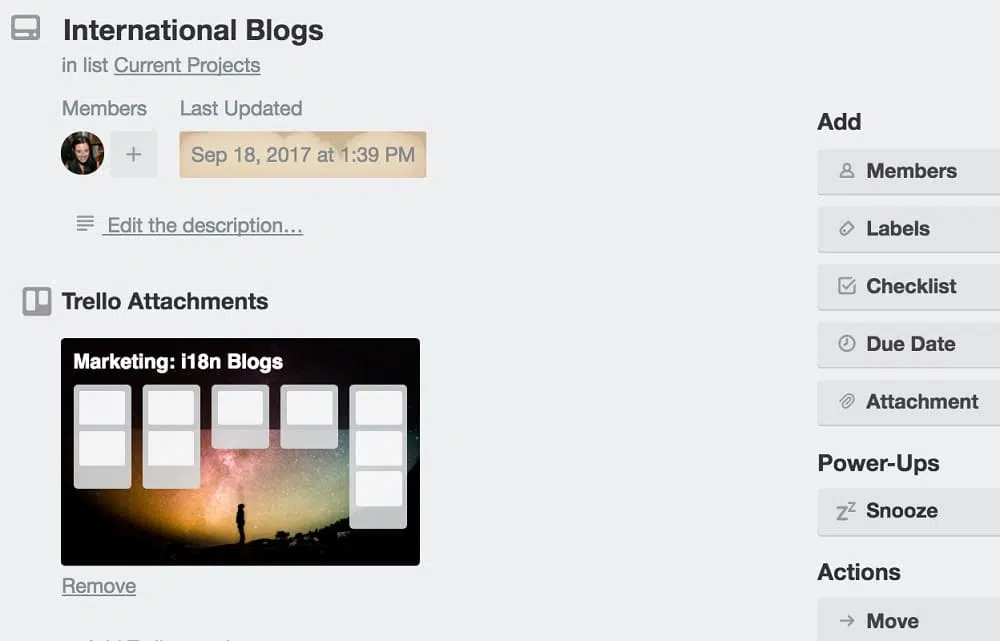 All things come to an end and so do all tasks. But sometimes it may be hard to remember which of them on your Trello cards are getting older and which of them you should finalize. Trello inside power-up—card aging—helps you to monitor these tasks which you actually haven't touched for a while.
In a "regular mode," the card with untouched (or forgotten) tasks will simply fade out. While in the "pirate mode" the card will tear apart like an old pirate map (hence the name). Pretty cool option but most of all, extremely helpful Trello power-up in keeping a hand on daily work and making sure each Trello card is relevant.
#4
Best Trello Power-ups for Project Management
Trello is a helpful tool for managing tasks and organizing the flow of work. And you can make it even better with the right extensions.
Here are some of the most popular and best power-ups that can help you manage projects in the Kanban methodology:
#5 Automation — Unito's 2-Way Board and Card Sync Power-Up
Unito is a tool that lets you connect different apps via integrations and build a smooth workflow. This power-up synchronizes individual cards or entire boards to create Trello workflows.
Here's what you can do with Unito:
Work across Trello boards by building flows that automatically mirror and sync cards between any boards in your organization

Unito's power-up supports all fields on Trello cards (title, members, comments, lists, etc.)

You can use rules to filter the necessary information and limit unwanted data

Build workflows with custom fields during your free trial

Field mappings let you send information from one type of field to a different type and tailor your flows to your use case
Additionally, you can sync your Trello boards with many popular apps, for example, Asana, Jira, Wrike, GitHub, GitLab, Airtable, ClickUp, Azure DevOps, HubSpot, or Salesforce.
Unito is free for 14 days, after that, you'll need to subscribe to one of the paid plans.
#6 Folders & Files Power-Ups — Google Drive and Dropbox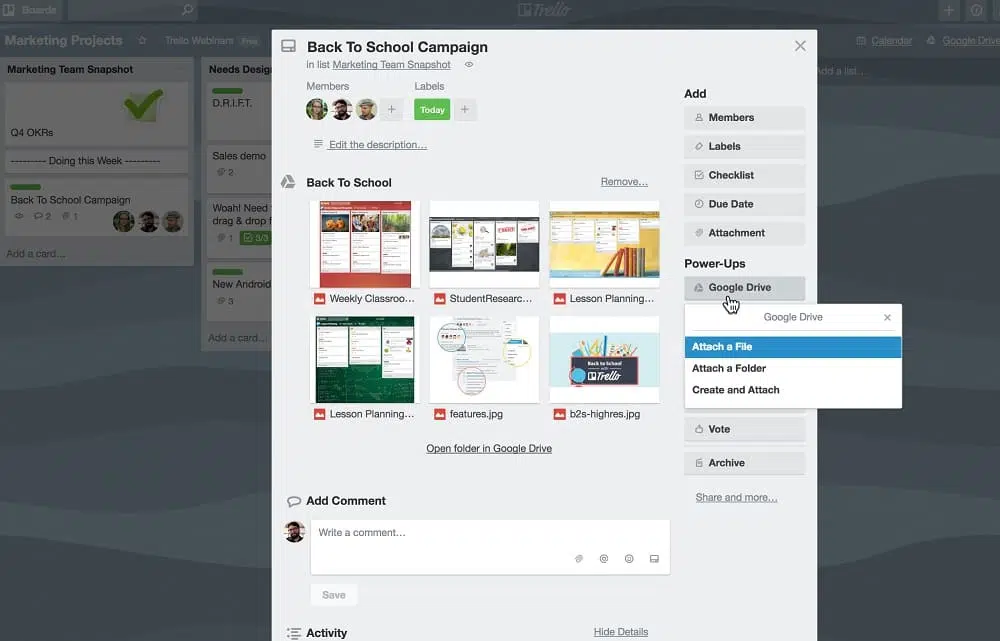 Files and folders are an inseparable part of every project management. Moreover, very often they contain loads of important information which has to be included in the daily tasks, such as clients' data, company's performance analysis, budget, to-do list. Trello makes it extremely easy to have access to all the necessary files and data included in them at the same time.
Two of the most popular Trello extensions for folders and file management include Google Drive power-up and Dropbox power-up. You can see real-time information and previews for any files you have attached to Trello cards. Think about all the time you have to spend on searching for that report from last year… This power-up wonderfully eliminates this problem.
Trello + Google Drive Power-Up
#7 Best Trello Power-Up for Surveys — SurveyMonkey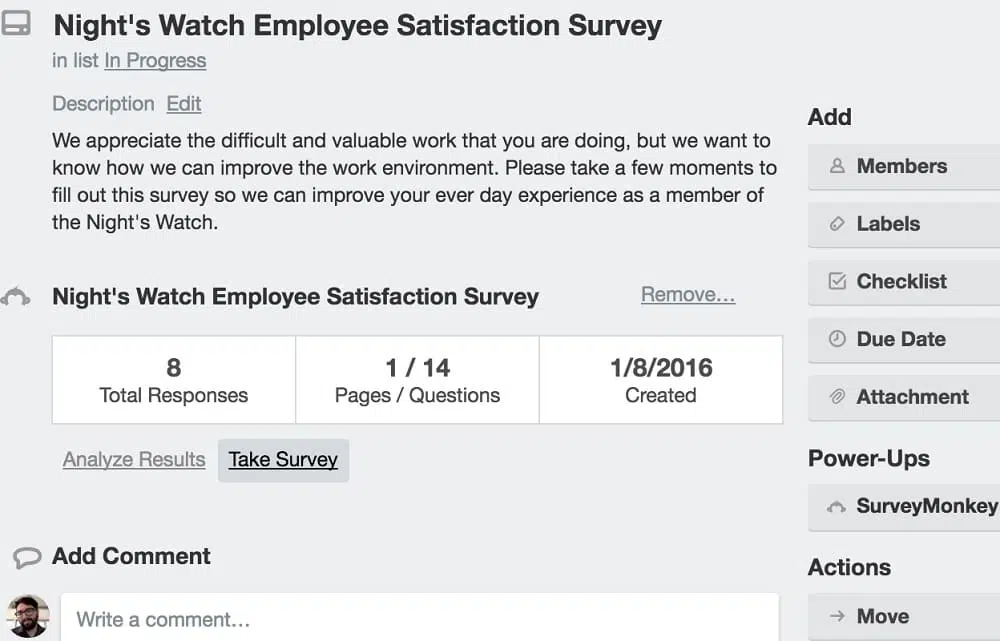 Answers and questions are important at work and SurveyMonkey takes care of making the process of surveying your customers and employees easier. It's even easier with this simple power-up for Trello. No matter what you need the data for (and we all know that collecting that kind of information is important in managing a company or a project), you can always access it on Trello's cards and analyze it right where you are, without leaving Trello.
It's useful specifically for people working with feedback, either from clients or employees.
#8 Calendar Power-Up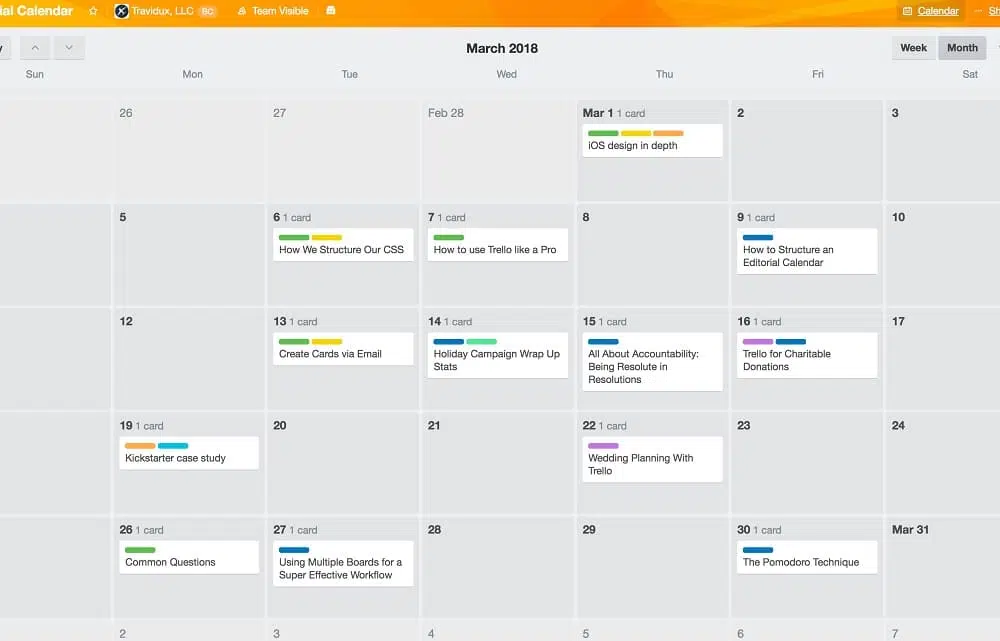 Even though Calendar power-up is inside Trello, it integrates with outside calendars such as Google Calendar, Outlook, Apple Calendar, and many more. This is extremely important in planning and managing work, and hardly anyone lives without some sort of calendar in the contemporary fast-paced, busy world. Planning, scheduling, arranging things and projects is a big part of our daily lives.
And with Trello it's simple. It imports all important dates or any plans you have on your calendar. Based on that, you can create cards with new entries, no matter the date — a day, week, month or a year from now.
With the Calendar power-up, you can manage due dates with the drag and drop feature, marking due dates complete, export a board's calendar to third-party calendars with each board's unique iCalendar link.
The Calendar Power-Up is supported on the web and iOS and Android mobile devices.
#9 Product and Design — InVision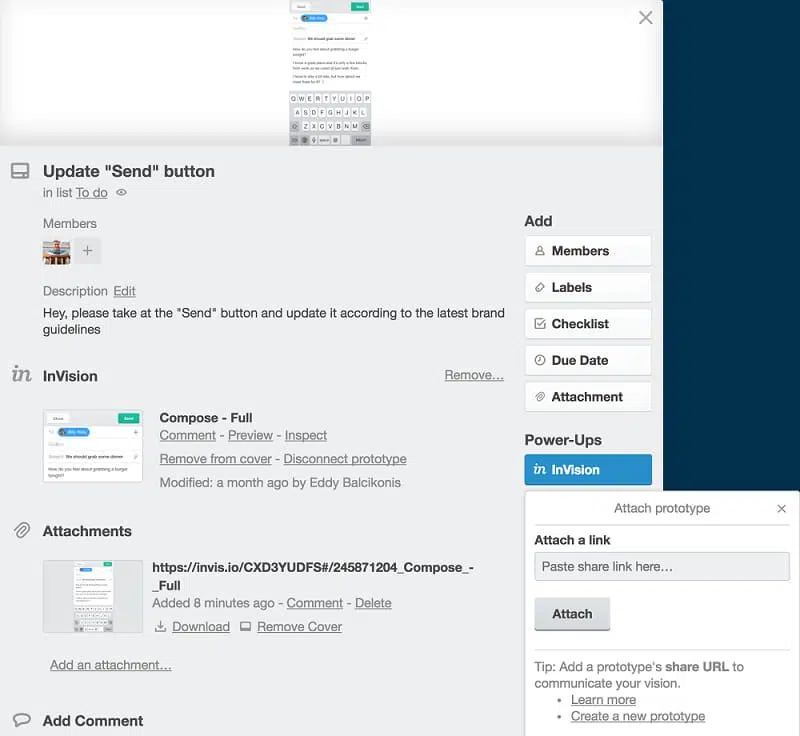 This tool can help your team accomplish common goals in the creative processes. InVision is a design collaboration platform that helps teams to deliver better digital experiences. InVision allows teams to freely brainstorm, prototype, review, iterate, and test web and mobile designs. Here's how Trello can boost your work with InVision:
Teams can follow the processes and their stages with insight into different apps people on the team use

You can see prototypes in Trello cards

People on the team can check the designs to grab the code when they're ready to build
InVision and Trello can help IT teams or those working in the user experience field. Additionally, it's a power-up suitable for creative teams.
#10 Communication and Collaboration — Slack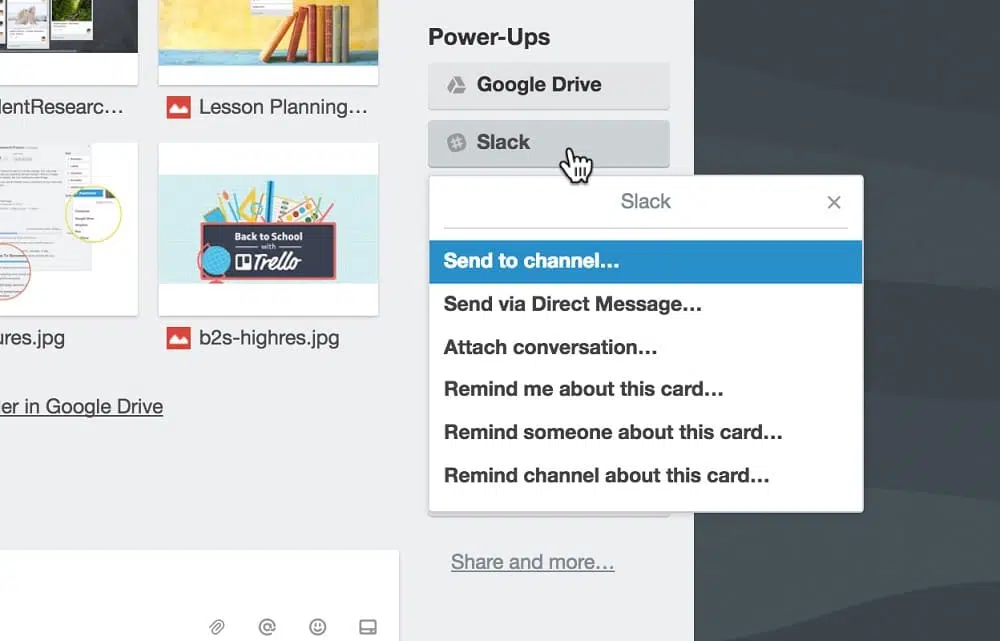 Slack is one of the most popular tools used for communication. And with the Trello extension, it's an excellent tool to manage projects.
This integration allows you to create a unified hub for communication and collaboration for every team member with the following functionalities:
You can send Trello cards to a Slack channel or in a direct message

Configure alerts to automatically notify Slack channels whenever there's an activity in Trello at the board, list, and card level

Get reminders in Slack for cards not to miss important changes

Attach Slack conversation to cards in Trello to make actionable items, change due dates, join cards and boards

Paste a Trello link into a Slack channel to automatically display key insights like members, descriptions, comments, and other Trello data
Slack and Trello power-up help to keep everyone on the same page, know the latest news, and easily track progress.
➡ Pro tip: we all know that this plugin is precious, but if you're tired switching between apps, try TimeCamp Planner that combines the features of these two!
#11 Sales and Support — Crmble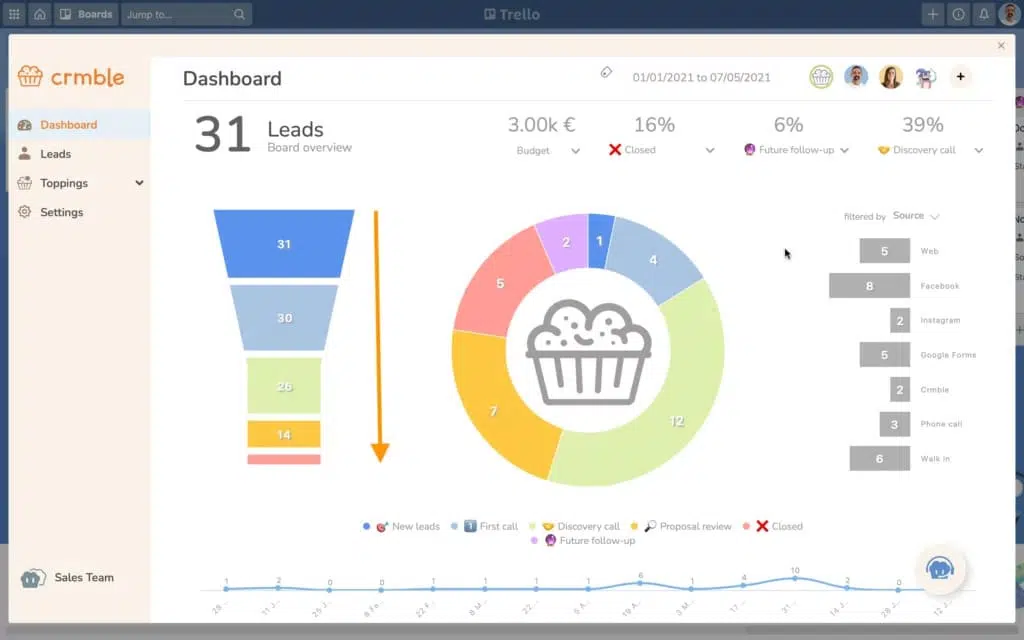 Crmble is one of the most popular power-ups used by sales teams. It's built on Trello and expands it with CRM functionalities so you don't have to use two different tools. It also helps to organize and track important data throughout the entire sales pipeline.
Crmble is a simple solution that turns Trello lists into the stages of your sales pipeline, and cards into leads with pre-configured contact fields so you can better manage sales and support processes.
The main features include the following:
C​rmble's dashboard gives you a ton of useful insights on how your workflow is progressing by keeping track of your board activity

Templates with pre-configured fields to easily organize contact database

In the dashboard, you can customize a few KPI indicators to check the percentage of leads

Integrations with third-party apps to automate card creation and expand Trello capabilities

Filtering cards by members and labels

The timeline chart shows the lead creation flow

Crmble offers a simplified version that lets you only customize data fields to consistently collect information in your cards (0.99€/per user monthly)
#12 Developer Tools and IT — Jira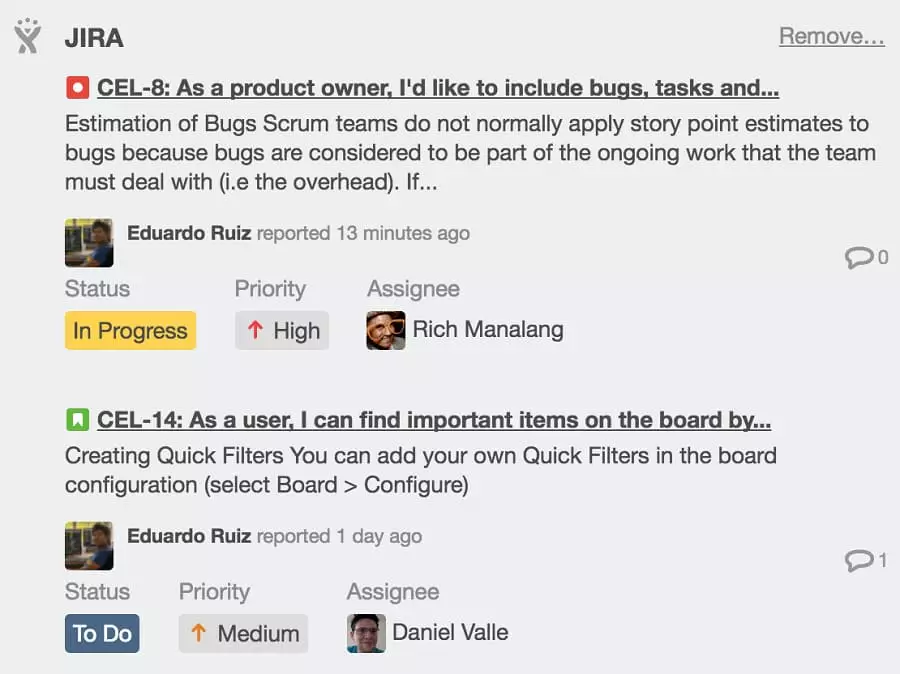 Jira is a popular tool for managing tasks and projects used by developers. Its integration with Trello is one of the most popular in the power-up directory.
Here's what you can do with Jira and Trello power-up:
Connect different Workspaces across your organization by linking Jira issues to cards

View important issue information on the detailed card view

See the progress of linked issues directly on the card

Quickly access your Jira project by creating a link on your board
Because Trello is a great Kanban board software, its integration with Jira can help automate and optimize the flow of work for Agile teams.
#13 Personal Work Management — Private Notes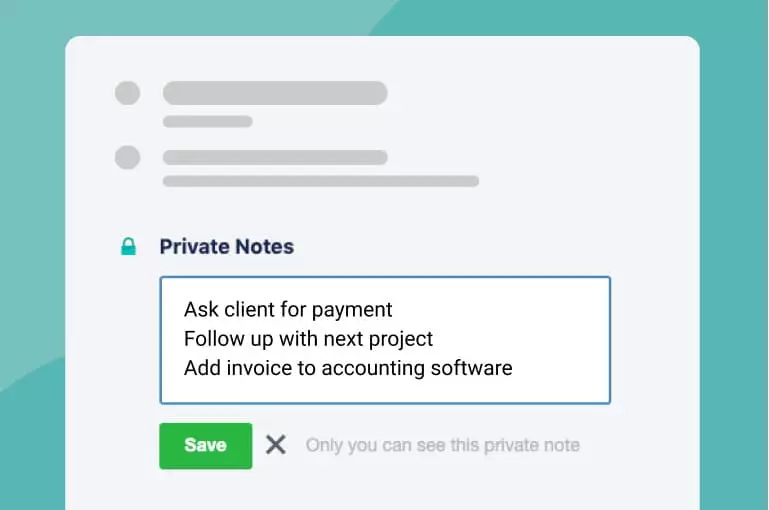 Sometimes there's information about the task that you'll want and need to keep to yourself. With a Private Notes add-on, you can keep them secure from the external world.
You can safely share boards with clients and team while your personal notes, to-dos, updates, and other information stays hidden from other users.
The power-up is free for 14 days, then, you need to upgrade. However, the pricing is only $2/month per user for unlimited boards so it's worth giving it a shot.
#14 Organizing Work and Information Flow — Confluence Cloud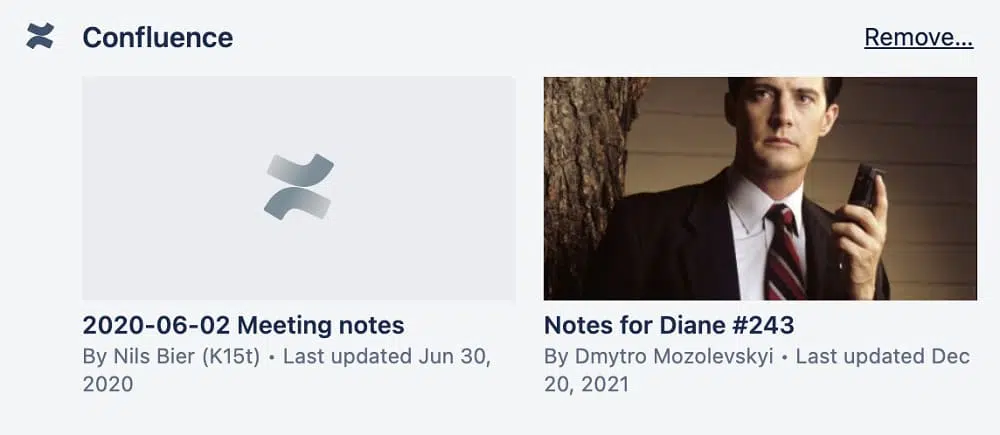 If in your company you use Confluence, this is one of the best power-ups. It improves managing projects, organizing work, and brings more transparency into what's happening across the organization.
You can connect any confluence page to the Trello board and easily view what's happening in multiple projects. Tasks can have attachments, web links, embedded media, and include other important information.
Additionally, you can create Confluence pages from your Trello cards with no limit to quickly access all necessary information.
#15 Board Utilities — Card Delete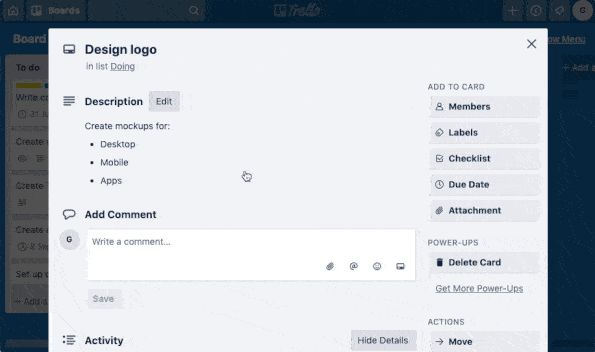 Card delete is an easy yet powerful add-on. Normally, you need to archive a card if you no longer use it. But with this extension, you can simply get rid of it by deleting it.
That gives you more clarity into new Trello cards, allows you to quickly assign tasks, and keep all cards organized and up-to-date. As simple as that.
Card delete is free but you can only use it on one board at a time.
#16 Analytics and Reporting — Board Export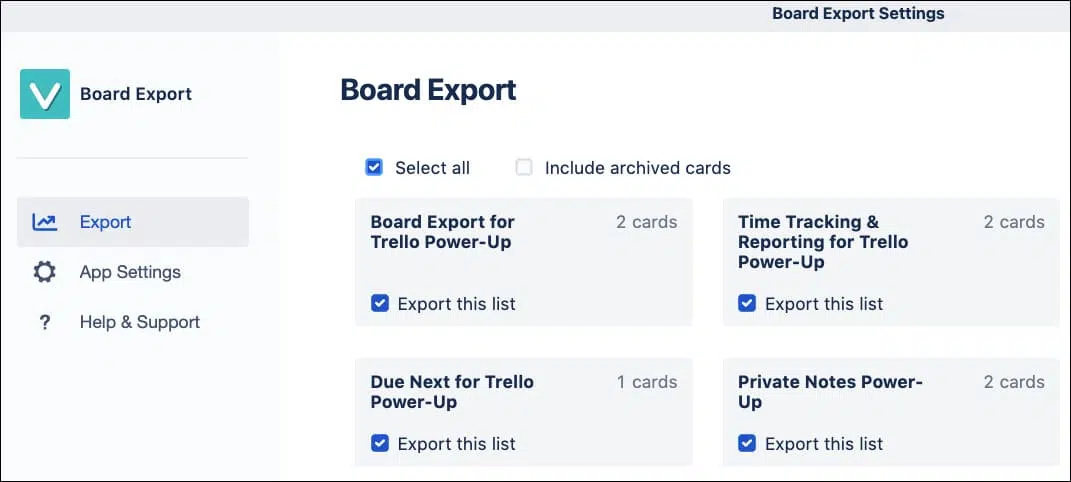 Board Export lets you create reports directly from Trello and share them with team members, clients, stakeholders, and other people that don't have access to the board menu.
You can export any board you like as Excel, CSV, PDF file, or image. And it can include all the data — boards, cards, task, comments, checklists, activity log, lists of all kinds, members, and due dates, and many, many more. Or you can limit it and pre-select/deselect the exact fields you want to export.
It's a helpful extension that allows people to track the progress of tasks and get a better insight into how things are going on in the company or a project.
#17 Analytics and Reporting — Agile Dashboards by Corello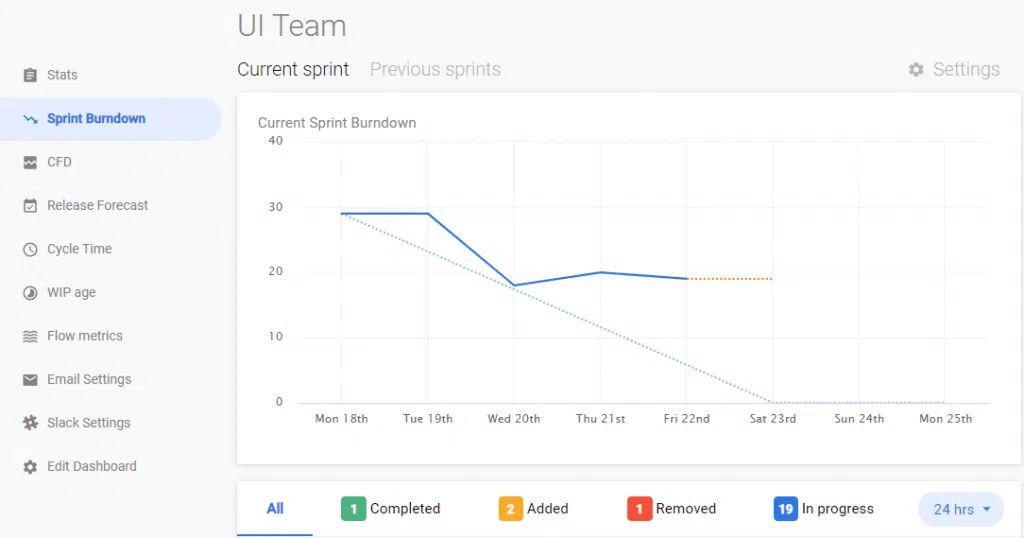 Kanban view in Trello is, of course, amazing, but sometimes it's not enough and we need other ways of presenting data to manage projects accurately.
That's why Agile Dashboards Power-up made by Corello is a perfect choice – gives you and your team the charts you need in no time. Track progress towards your goals and forecast when work will be completed.
With these data, you'll be able to identify and eliminate the drawbacks of the team's performance and keep the projects on schedule to deliver even the highest results of work.
#18 Task Priotiziation — Voting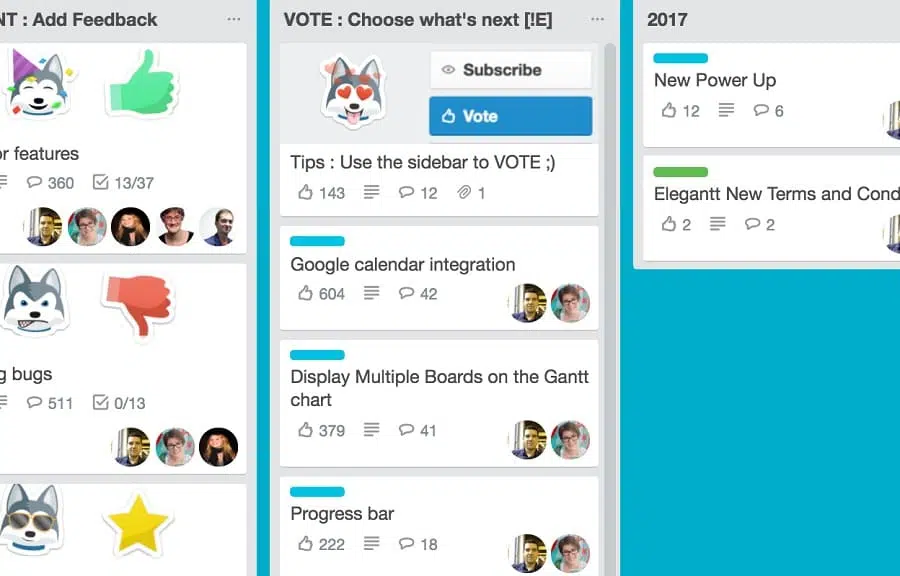 The Voting power-up allows you to collect votes on each Trello card to make better, team-driven decisions.
Everyone with access to your Trello board can vote to share their opinion — team members, clients, managers, friends.
Voting can also help in determining card priority and task importance. You can easily view which cards have the most votes and require prioritization.
#19 Project Planning Power-Up – Planyway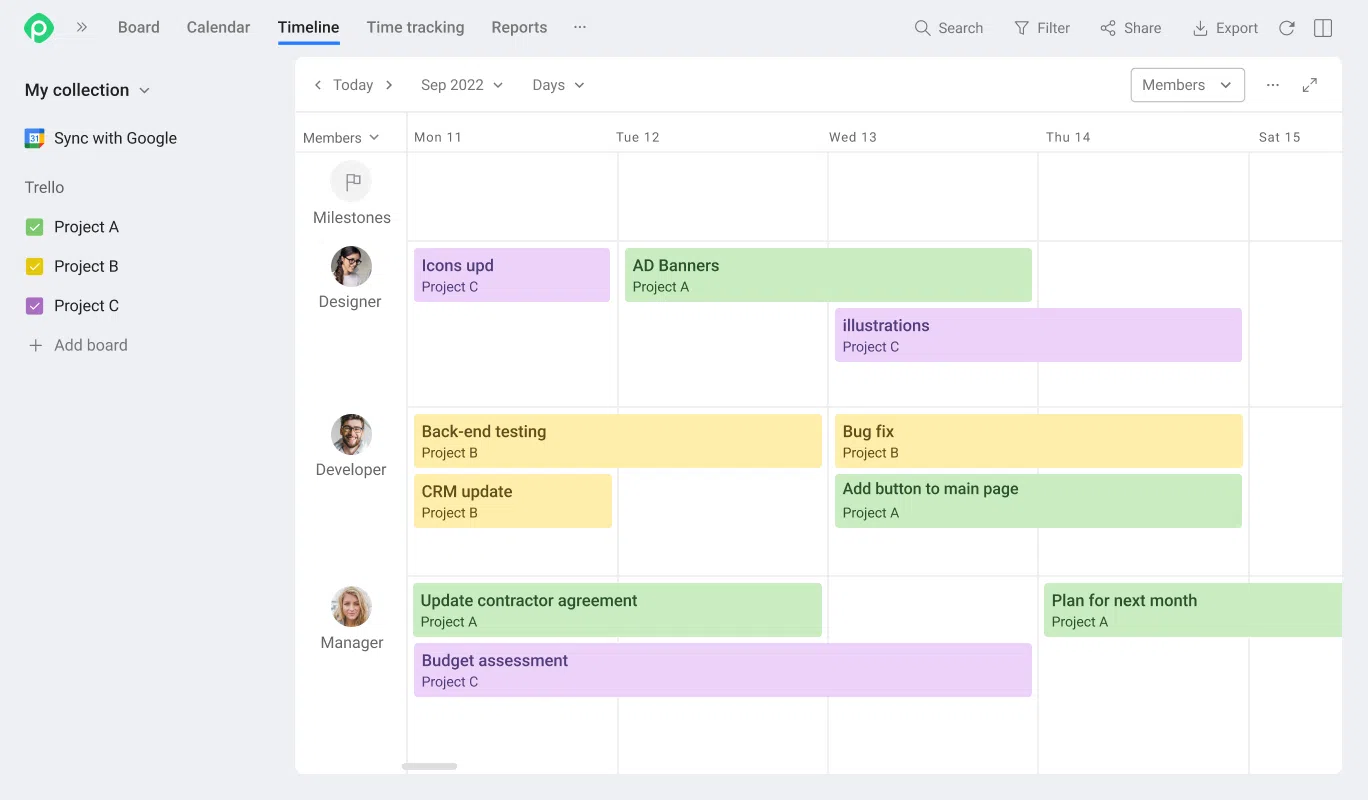 Seamlessly integrating with Trello, Planyway is designed to provide you with unparalleled capabilities in project visualization, resource management, and portfolio planning. Imagine a dynamic timeline view right within Trello, where you can effortlessly map out tasks, set milestones, and allocate resources with just a few clicks. Whether you're coordinating a team or handling personal projects, Planyway empowers you to stay on top of deadlines and project progress.
What's Your Favorite Trello Power-Up?
Trello power-ups are great for improving team's productivity, communication and information flow across the organization.
The extensive Trello power-up directory lets you easily connect your favorite apps for more effective work. And when you combine the right tools, you can make Trello a productivity powerhouse.
What are your favorite power-ups and how do you use them in your work?