6 Key Steps of Business Process Reengineering
April 19, 2021
by Kate Borucka
No comments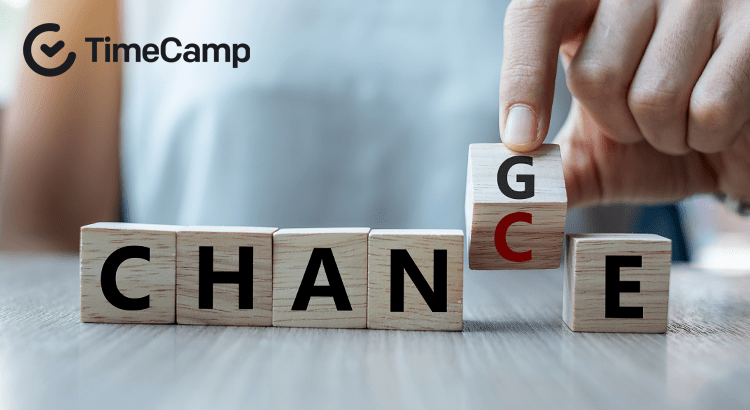 Business process reengineering (BPR) can help companies that struggle with innovation, implementing new technologies and methodologies, and face stagnation. There are 6 key steps that can help you redefine your business and bring in freshness and vigor to boost growth.
Read our guide to business process reengineering—what it is, how it works, what tools you need, and more!
What Is Business Process Reengineering?
Business process reengineering (BPR) is a management theory founded by Michael Hammer. He wrote about it for the first time in his article for Harvard Business Review,Reengineering Work: Don't Automate, Obliterate, in 1990.
Later, he published a book, Reengineering the Corporation: A Manifesto for Business Revolution, in which he described the concept in more detail with comprehensive case studies.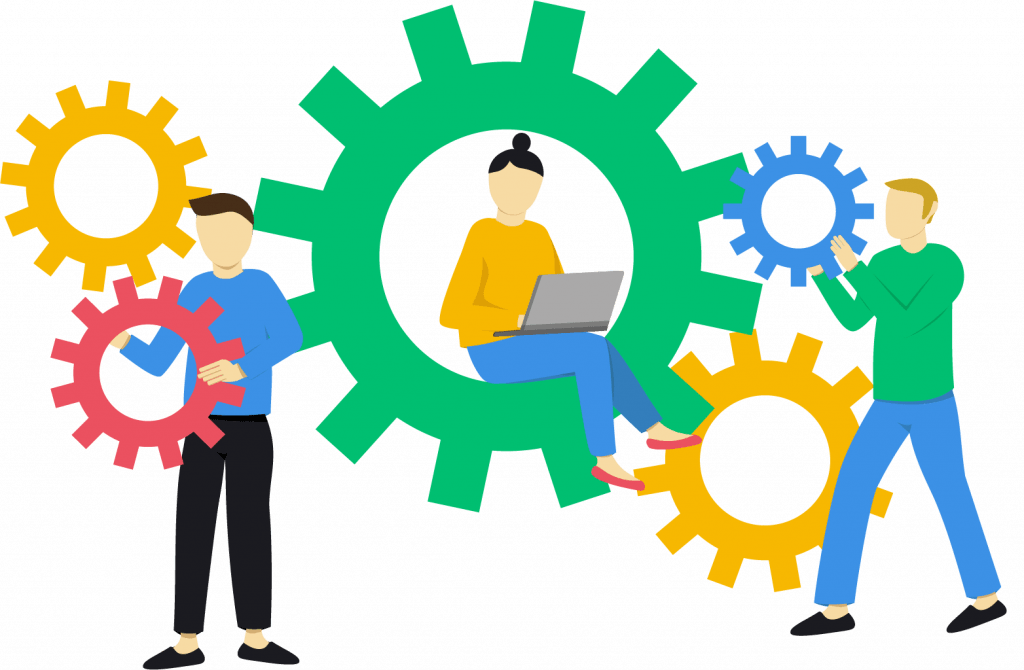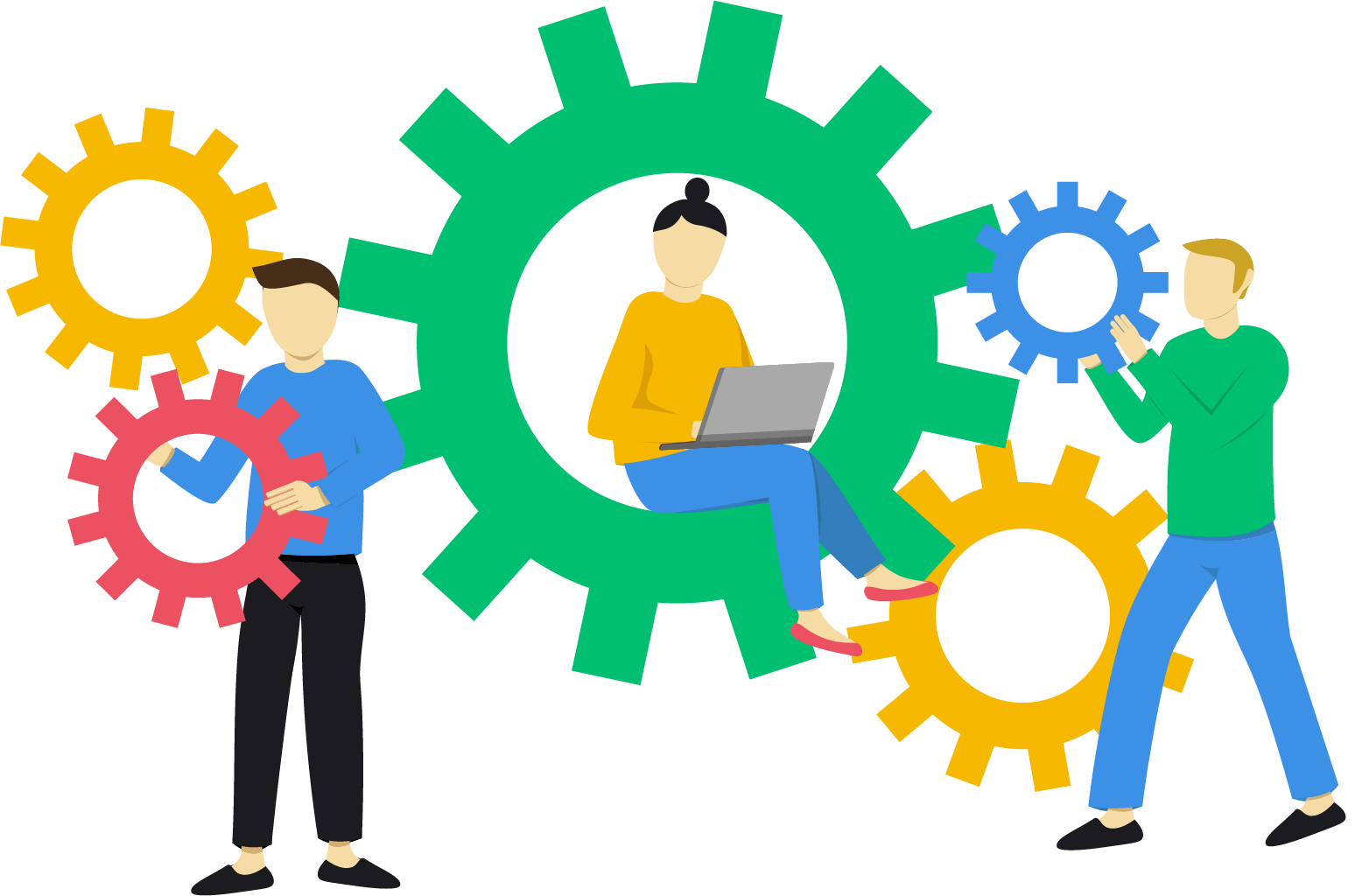 BPR is a method of business process management in which you recreate a core business process from scratch to boost performance.
Here's business process reengineering definition by M. Hammer:
Reengineering is the fundamental rethinking and radical redesign of business processes to achieve dramatic improvements in critical, contemporary measures of performance, such as cost, quality, service, and speed.
However, business process reengineering is not business process improvement. It's not automating existing processes and keeping them, but restructuring them, reshaping them so they bring value to the company and customers.
It means throwing away all your current process documentation and creating a new one from scratch.
Why Is BPR Important?
Business process reengineering involves time, a lot of risk, and proper project management skills.
Michael Hammer describes three types of companies that need BPR:
Organizations that are in big trouble and are heading towards failure
Companies that are very close to trouble and are experiencing high risk because of new competitors, changing customer requirements or characteristics, an altered regulatory or economic environment. These companies are threatened to be swept away by the competitors. Here, reengineering can help to avoid troubles in advance.
The third group is companies that are in great condition, don't face or expect difficulties but see improvement opportunities. For such companies, business process reengineering is a chance to exceed competitors. BPR can improve performance, help them stand out against competitors, and better meet customer needs.
Business Process Reengineering Steps
Business process reengineering is not an easy endeavor. But with the right steps, you can effectively go through the entire process and achieve success.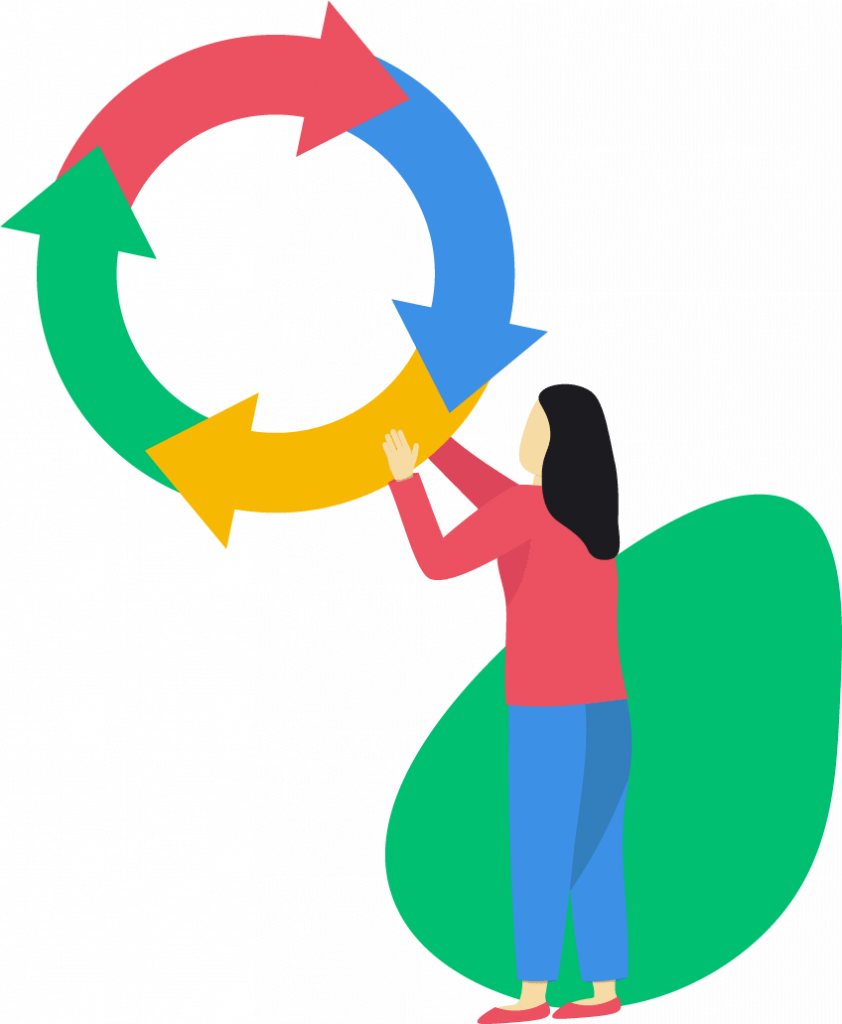 Here are the 6 key steps of business process reengineering that can help you transform your company.
STEP 1: Defining the need for change
No matter how hard business process reengineering efforts you make, it won't make sense if you don't state clearly the need for change.
In doing reengineering, you must start a business with the analysis phase and ask the most basic questions about your company and how it operates:
Why do we do what we do?
Why do we do it the way we do?
What do we want to achieve?
What will the business process reengineering change in our company?
Asking these fundamental questions will force you to look at the assumptions and unspoken rules that your business runs on. It'll also help you determine core business processes, company needs, and the way workflows happen.
Defining the need for change is the crucial decision point for reengineering.
STEP 2: Forming a case management team
Business process reengineering is challenging. Unless you have the right skills, you won't be able to do it yourself. It all comes down to communicating the need for business process reengineering and getting the right people to work on it.
Have one person or a specific group of people responsible for business process reengineering. In his book, Hammer distinguishes four roles to take part in the reengineering business operations:
Leader: a person who authorizes and motivates the BPR
Process owner: a manager responsible for a specific process and the reengineering effort focused on it
Reengineering team: employees dedicated to the reengineering of a particular process, who diagnose the existing process and oversee its redesign and achievement
Steering committee: usually it's senior management who develops the organization's reengineering strategy and monitors its progress
Reengineering advisor: a person responsible for developing reengineering techniques and tools within the company and for achieving cooperation across the company's separate reengineering projects or departments
Of course, you don't have to define all the roles — you can combine them, adjust, or create your own. But it's important to have a person or group of skilled employees who oversee the BPR.
It'll help to avoid complexity, long acceptance waiting periods, and avoiding mistakes in the meantime.
STEP 3: Choosing the process to reengineer
Not all business processes are suitable for BPR. Once you decide that it's time for a change, it's also a good idea to consider what should be changed. To choose the right processes for reengineering, you need to really understand what the process is trying to accomplish.
Analyze your data, identify the gaps and problems, and choose inefficient processes based on careful analysis.
👉 Note that sometimes, it may be enough to improve processes. Read more in our article How to Successfully Implement Business Process Improvement
STEP 4: Mapping the process & setting objectives
When you know what you want to work on and what you want to achieve, it's time to take the right steps — start rebuilding the chosen business process from scratch.
Sometimes complex procedures create chaotic workflows that complicate business activities. That's why mapping can help you create a clear structure for processes.
Another important element are KPIs against which you will measure performance and implement changes. Performance indicators make it possible to capture all the crucial data. H. Harrington said that "if you cannot measure an activity, you cannot improve it."
Also, it'll be easier to set priorities, realistic goals, and agree on requirements and output specifications.
---
📈 Track your KPIs and measure performance with TimeCamp!
---
STEP 5: Reengineering management
Now it's time to put all the theory into action. Reengineering processes is much like change management — you create a plan, adopt changes, and use the solution to improve. It's the execution moment for all the ideas of the redesign.
Let's remember that processes are about people and exist because of people. For this reason, it's important to aid employees in their work. How to do that?
Use dedicated software that will eliminate the unnecessary chain of activities, people that participate in the process (and instead, could focus on their work), and bureaucracy.
Such tools can work as your database and let you automate processes with just a few clicks.
STEP 6: Continous feedback & audit
Business process reengineering isn't a one-step action. It's about constant monitoring and evaluation, spotting bottlenecks and errors, and taking immediate action when things go south.
Audit your BPR to ensure compliance. Update your KPIs according to the changes in your business model, shifting market demands and trends, and other factors.
And don't forget about critical judgment. Feedback, both negative and positive, is a good thing and it can help support your business process reengineering.
To reach improvement you need to keep the bar high — improve your activity even when you reach the goals.
Business Process Reengineering Tools
Organizations are using technology in the wrong way — to computerize processes rather than to automate them. The right tools should automate redundant tasks and optimize workflow so your team can focus on what really matters.
To redesign business processes you can use the following tools:
Flowchart apps — to map processes, spot flaws in process structures, the ineffective flow of tasks, and spot improvement opportunities. The three most common include process flowchart, data flowchart, and business process diagram.
Business process management software — tools dedicated specifically to managing processes. These are fully-featured suits of apps that automate tedious activities and eliminate unnecessary paperwork.
Project management software — these can be helpful for small businesses with simple processes. Also, if you already use project management tools, they can be a great source of information about your current procedures and activities. Use it to pull out necessary data.
Time tracking software — helps to measure projects profitability, time needed to spend on different processes and determine which need reengineering.
You can also combine the tools and integrate them to get more actionable data.
Business Process Reengineering Examples
Business processes are happening much differently than they used to 20 years ago. Currently, there's more emphasis on innovation and smart automation.
Back in the day, reengineering processes in a company was a huge effort that required a lot of people, resources, and money.
Now, modern approaches and technology allow you to quickly and effortlessly reengineer all types of procedures.
What processes can you re-engineer? All of them, depending on your needs, for example:
Onboarding new employees or clients
Product development process
The process of selling a product
Creating copy for your blog, website, or store (these usually include research, SEO practices, the process of writing, proofreading and editing, etc.)
Don't forget that some of the processes used in your company can help you in the reengineering process. Watch what works out and brings effects and try to use it to redesign processes.
---
Not sure which processes you should re-engineer?
Sign up for TimeCamp and spot your weak points!
---
To Wrap It Up
Business process reengineering is a good practice that can largely help grow your business and get rid of harmful procedures.
Effective business processes will not only motivate employees but help to keep the old customers and attract new ones.
How do you manage business processes? Let us know in comments or shoot as a message, we'll be happy to learn! 🙌
5 out of 5 stars (based on 1 review)