35+ Freelance Websites List: Post Your Services and Get Hired!
July 1, 2021
by Ola Rybacka
13 comments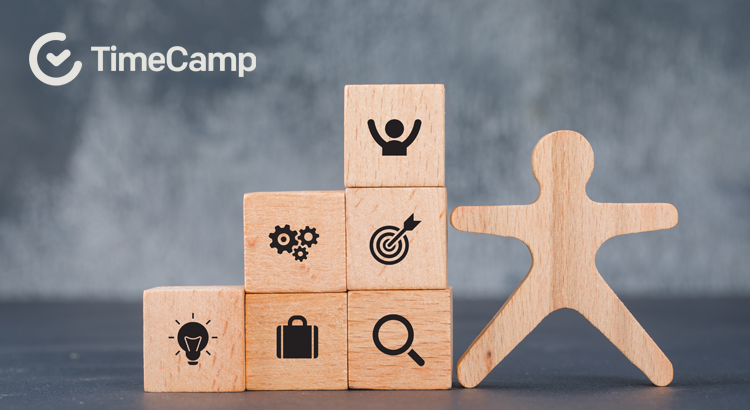 Want to start a freelancing career? Check out our Freelance Websites List and find the job you'll love! And get paid fairly as well ;),
Only a few years ago, there weren't many people who were able to do their job sitting in front of the computer on the comfy couch at home, with a cup of coffee and a dog behind you. Now, remote jobs are the standard in many professions in the pandemic world, especially since employees are more willing to stay at home or switch to hybrid mode after the lockdown ends (read more in our Remote Communication Report).
If you want to start your freelancing career, the first step you should take is to browse the freelance websites for job postings. But before, let's find out something more about the nature of being a freelancer.
👉 What professions allow you to find freelance jobs?
If you value your freedom, then finding a freelance job is a perfect option. Thinking about freelance work, most of them are creative professions that assume a certain level of independence when it comes to daily responsibilities. People search for and are willing to pay for a particular skill set and often want to give these skills a try before hiring someone full-time.
Many marketplaces provide freelance jobs available or allow freelancers to post their services. The search engine doesn't help, showcasing lots of different job boards. That's why we'd like to recommend the websites from all around the world where you can easily find freelance jobs for creative professionals in:
graphic design (e.g., as a website graphic designer or in custom logo design),
digital marketing,
sales and marketing,
social media,
web development,
software development
content writing,
customer support,
data entry.
👉 What to look for in the freelance job board advertisements?
Entering a website, we can see many different job postings from different advertisers. They're looking for a particular skill set, offering various rates and other work benefits. What should we check while browsing freelance sites before choosing an offer?
An hourly rate – it rarely happens that freelancers are hired for a fixed price. That's why, while browsing freelance job sites, always check how much they pay hourly for your services,
the preferred term – advertisers often highlight if they're looking for short or long term cooperation,
company verification – always remember to check if the clients are verified or at least have many positive reviews or recommendations,
advertisers' reviews – most of the freelance websites have an employer review option where you can write your own or rate the clients. Read, e.g., the most recent data entry,
remote work opportunity – a freelance professional work is mostly remotely, so make sure the client you chose to work for includes such benefit in the offer,
company's headquarters – even if your job allows to work remotely in full-time, make sure the client you'll work for is located within your range, e.g., if you had to sign the papers in person,
As you can see, there are few important things to check before choosing a gig. However, doing a bit of research never hurts anyone and helps to avoid the unexpected, like chasing clients for money we earned.
👉 What should our freelance listing include?
Most freelance websites provide their own templates adjusted to the architecture of the site. However, some things are in common for all of them, like personal details, areas of expertise, or education. You can also :
showcase your previous works,
mention the awards, e.g., winnings in design contests,
post recommendations from previous employers.
The more information you provide, the better for the potential employers to find you while doing a screening process.
Track time and get paid fairly. Sign up for an account - free forever!
👉 Freelance websites list to help you find well-paid jobs
We searched for you and collected the best freelancing platforms with job listings to help you find the job you're dreaming of. Check them out!
Upwork is one of the best freelance websites for building a freelance team.
The freelancers can connect easily with clients and begin delivering high-quality jobs. The platform allows creating personalized, well-written profiles to showcase their businesses. Posting your services here, e.g. freelance writing gigs is one of the easiest ways to reach customers and succeed!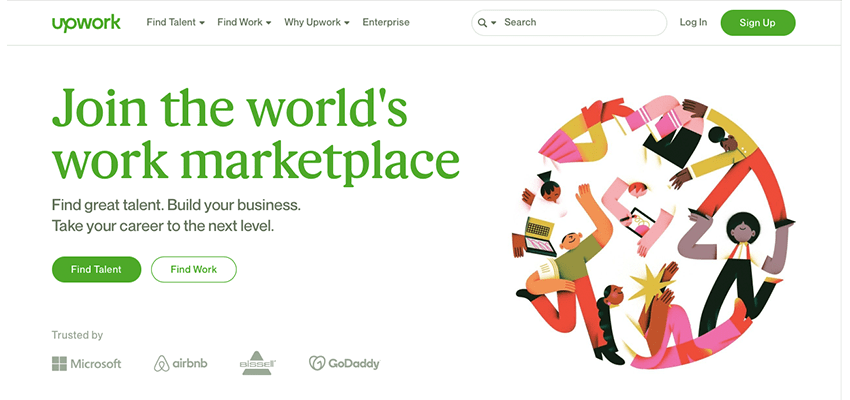 SolidGigs has a unique take on helping freelancers get more jobs. Instead of creating a marketplace like Upwork or Freelancer and charging as much as 30% of your client payments, SolidGigs pairs you with a team of "gig hunters" who filter through dozens of freelance websites and send you the best job matches based on a set of match criteria you give them. All for one small monthly fee.
Let the companies know about the services you're offering whether it's business formation, graphic design or tutoring services.
Guru allows you to create your own profile and showcase the work you've completed to make you more attractive to potential clients. Use the daily Job matches to find new opportunities and get hired easily!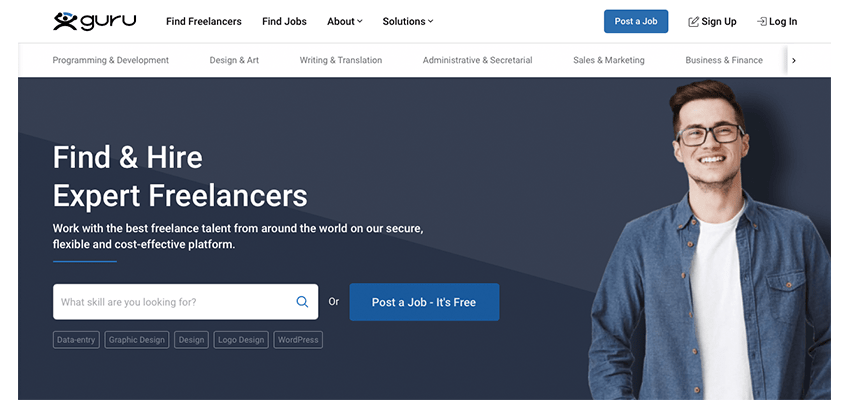 Are you a talented freelancer? Would you like to post your services and get hired by companies worldwide?
Create a professional profile on Freelancer and let the companies know that you're ready to deliver the highest quality of work! Browse jobs matching your skills and apply for them – choose the easiest way to earn some money!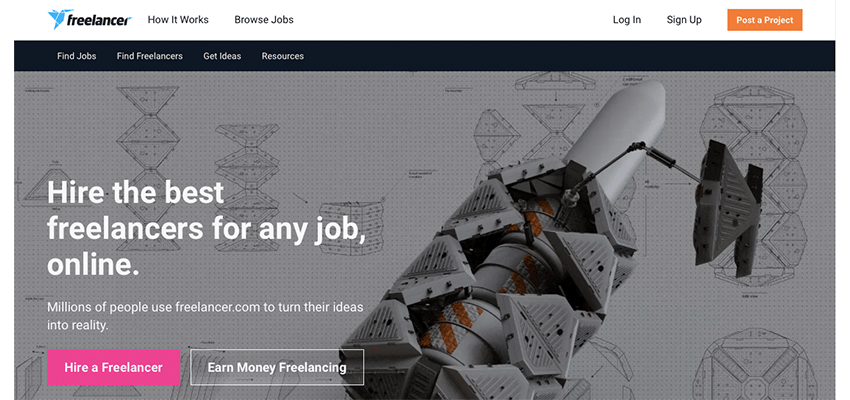 With just a few clicks, People Per Hour connects freelancers with potential customers.
Build your own profile and wow the clients. Add some photos or videos, showcase your portfolio, write a compelling introduction, and the rest will follow!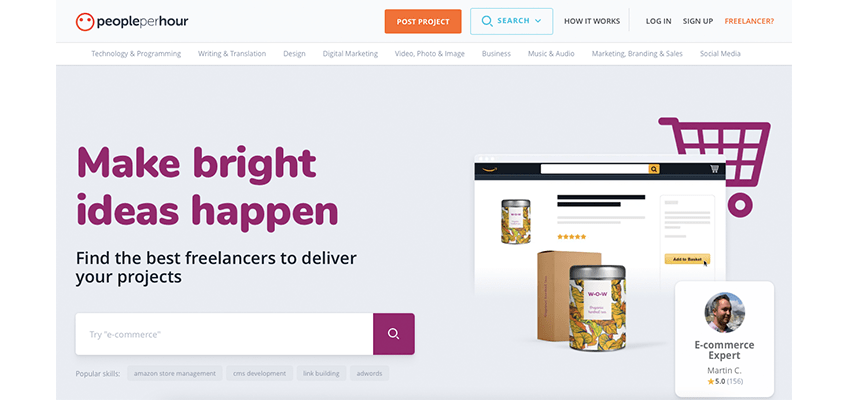 Truelancer provides the best remote and freelancing jobs from trusted employers.
Start posting your services and get hired by the companies simply and safely. The platform provides dozens of categories to ensure the freelancers will match them with their skills. With this marketplace finding an online job is a piece of cake!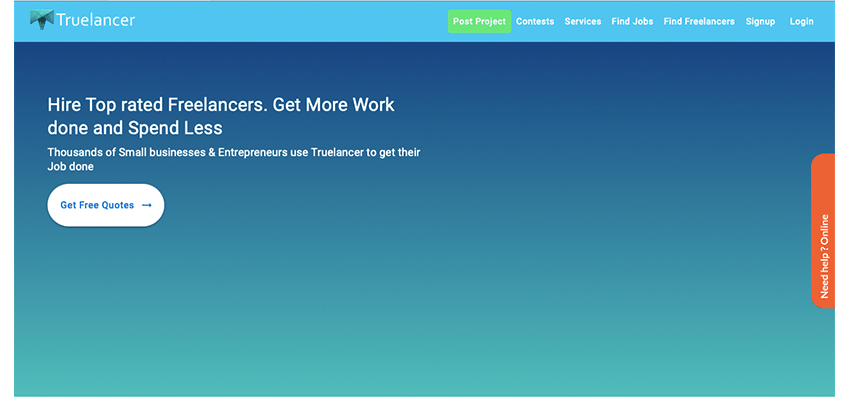 Talent is provided by Hubstaff, one of the most popular time tracking software for companies hiring remote workers.
It's a completely free way to search for talented people and contact them directly. It allows the freelancers to post their services, add the skills, and get found by the potential employees for the work they need to be done!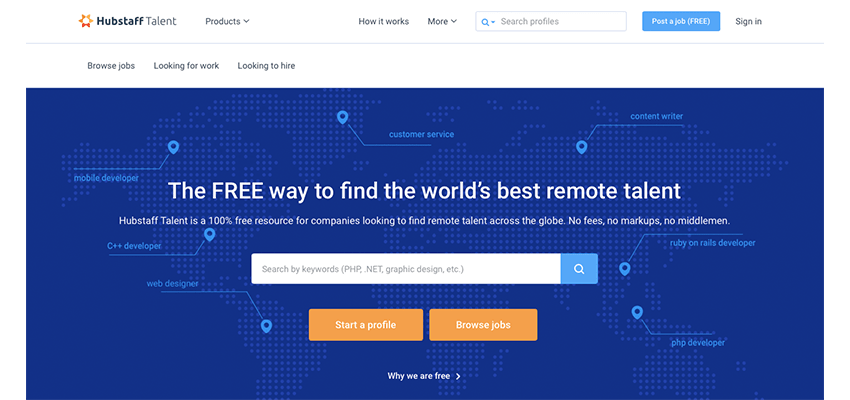 Ureed is the platform for companies looking for talented freelancers to complete a project or fill in for staff temporarily.
This marketplace's team matches the contractors to the employers across many industries and helps both sides save time and money. Give it a try – start building your freelance career there with the freelance jobs you can find there.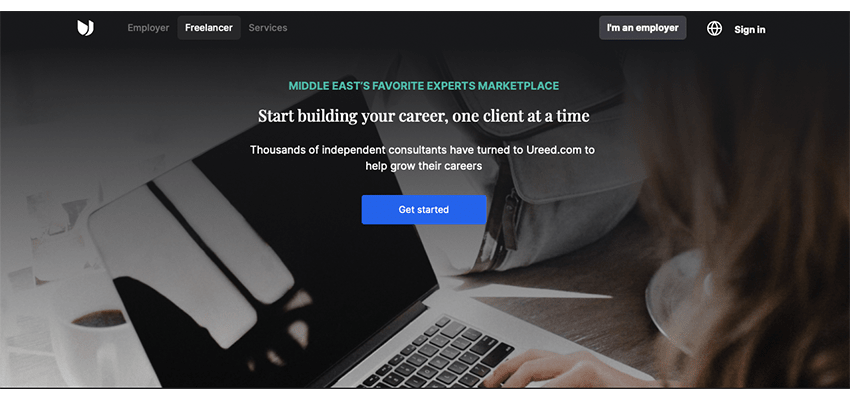 Are you a professional developer, designer, or finance-related worker who's looking for new job opportunities? Gain access to the elite network of top talent and get hired by the greatest companies. Toptotal carries out a few steps selection to offer their customers talented and highly experienced freelancers.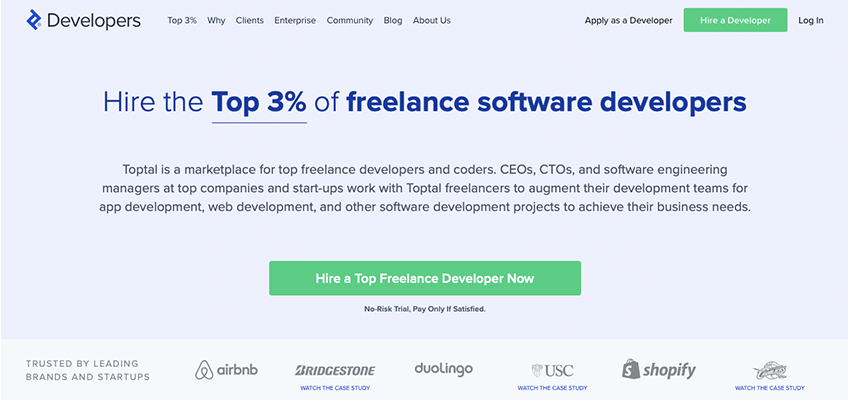 Workhoppers is a city-oriented freelance website.
It's another position on our freelance websites list provides a high-quality matching algorithm based on machine learning that helps companies find talented freelancers from various fields. For example, if you're looking for freelance writing jobs, browse their listing catalog or post your services to get noticed.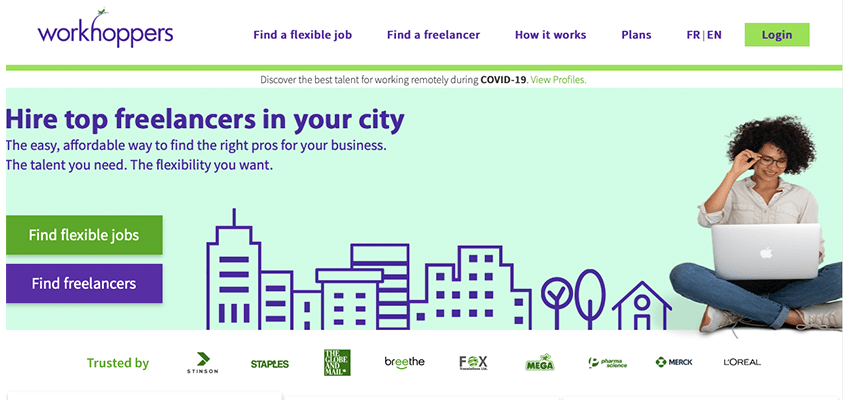 Workana provides around ten specific categories to help freelancers offer their skills.
The job listings are divided by the contract type, language, and client location to perfectly match the companies and freelancers that provide the skills they're searching for. Give it a try – maybe here's the job that can put your experience to good use?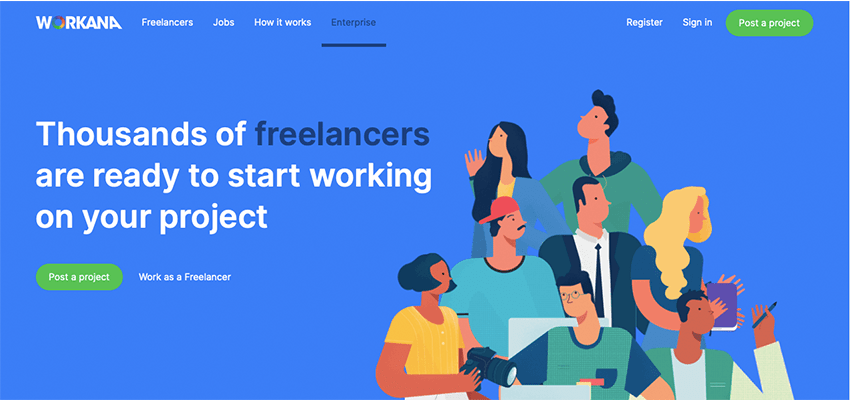 Hire is one of the most trusted platforms for hiring talented freelancers.
Finding a job here allows you to save time and is less stressful than doing it yourself. Post your skills and wait for the companies who are looking for the services you're offering. Multiple companies are waiting for your talent!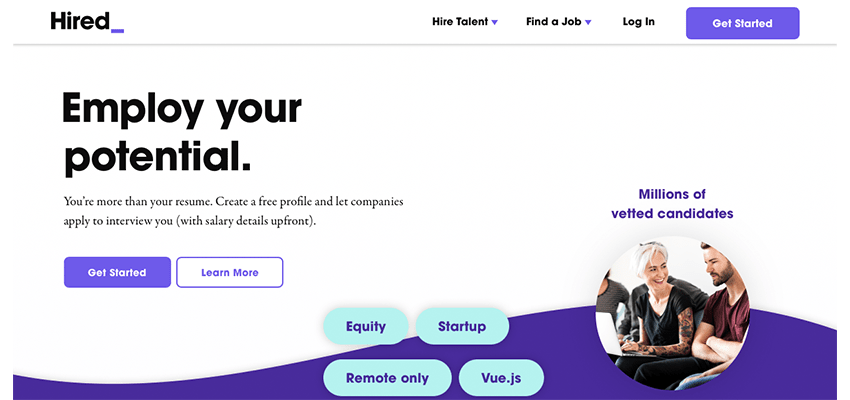 Here's the perfect place for freelance designers and developers who are looking for new job opportunities.
Dribble connects companies with the contractors offering the skills they need to complete the project or fill in staff temporarily. Everything is safe and stress-free – Dribble makes online collaboration with remote graphic designers a piece of cake.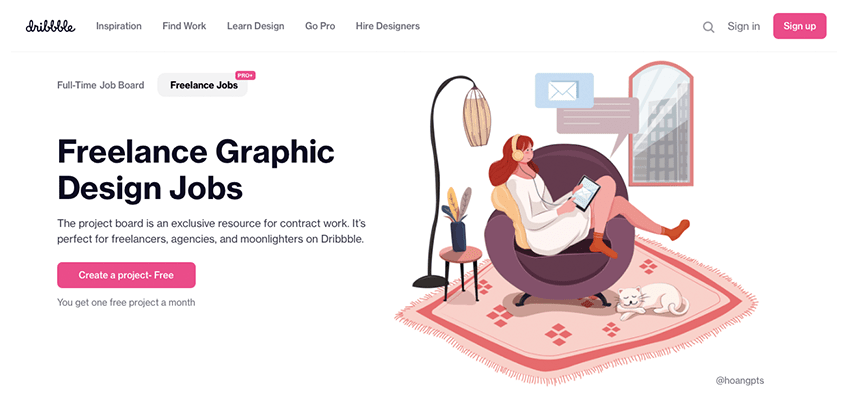 Post a freelance job to one of the wide range of categories Project4Hire is offering.
This freelance jibs marketplace connects teams in need of hiring professional freelancers who provide the skills they're looking for to finish their projects. This is an excellent opportunity for professional individuals to get hired and earn more from working from home.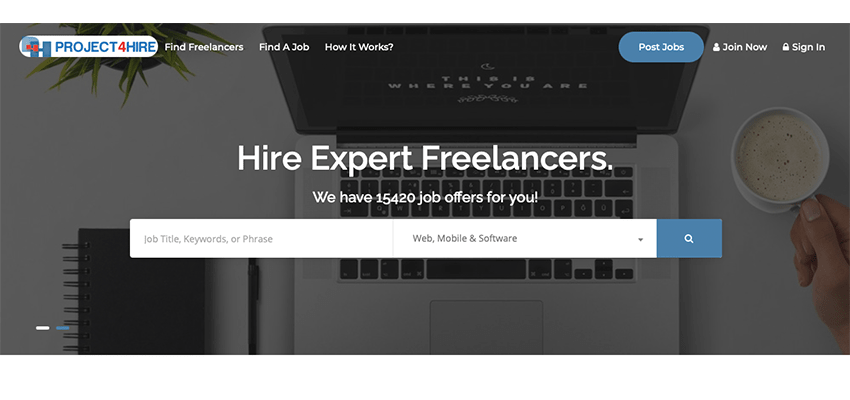 Fitlance
Post any venture you require done and get offers from our capable specialists within minutes.
Think about their recommendations and value, then select the best consultant to finish your project. Get paid for the job you love and enjoy working from home. It's easier than you think!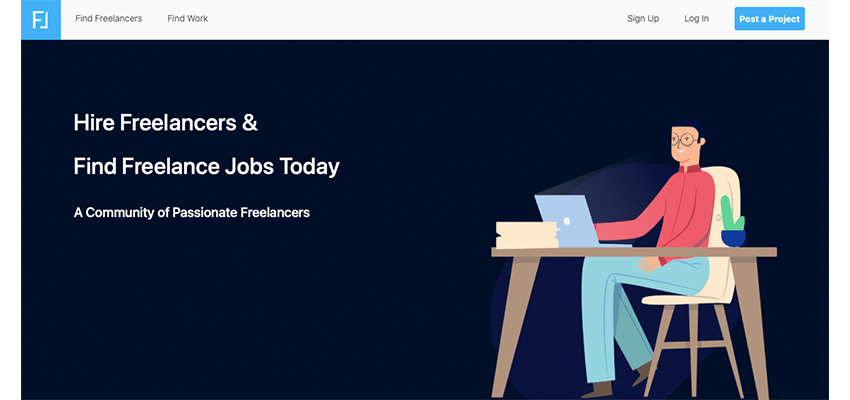 👉 Check also our article and learn more about time tracking for consultants
Every business needs the right people for their professional services – Witmart allows them to find what they're looking for!
Whether you're a graphic designer, marketer, or developer, offer the skills and let the companies find and hire you! Employers deposit the full reward amount to ensure the freelancers they'll be paid instantly.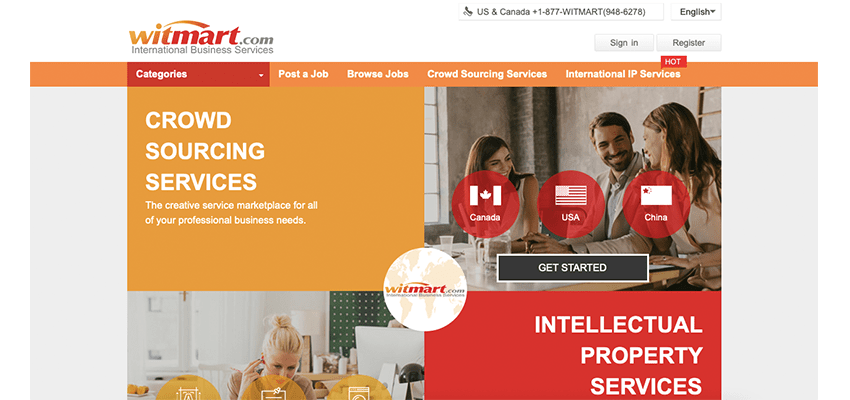 A job board for software engineers.
As they say, job seekers love Gun.io because they help to find jobs that they can be proud of in their CV. They search for the companies looking for specialists from your expertise fields and match you with the clients. No matter if you're expecting short or long-term gigs, be sure to check it out.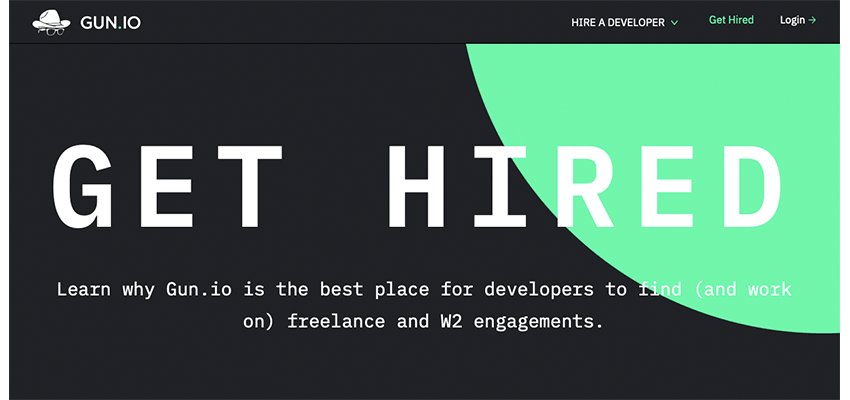 Whether you offer your graphic design, writing, coding, or marketing skills, Fiverr is the perfect place to help you grow your business.
Post your service, add a price or hourly rate to attract potential customers, and wait for getting noticed. Earn money for things you enjoy and work on your terms. Everything is safe because this job website does the hiring process seamlessly.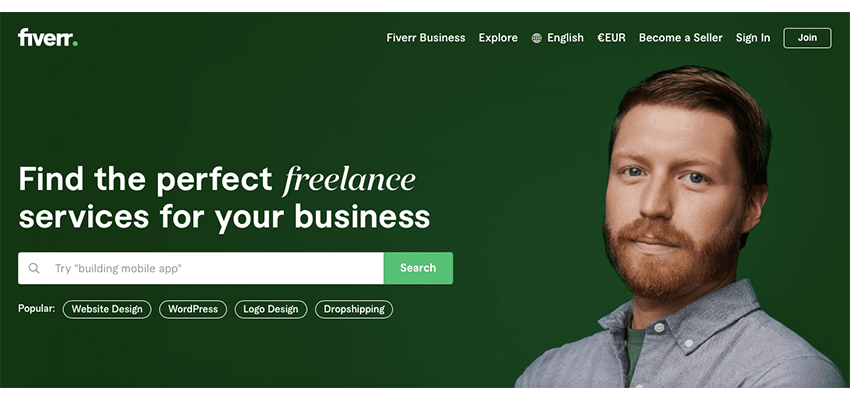 CAD Crowd was designed to help companies hire freelance graphic designers specializing in 3D Design, 3D Modeling, and CAD Drafting.
Choose a qualified designer to temporarily fill in for staff or complete the projects you need to do. This marketplace allows remote designers to collaborate with potential customers easily and confidentially.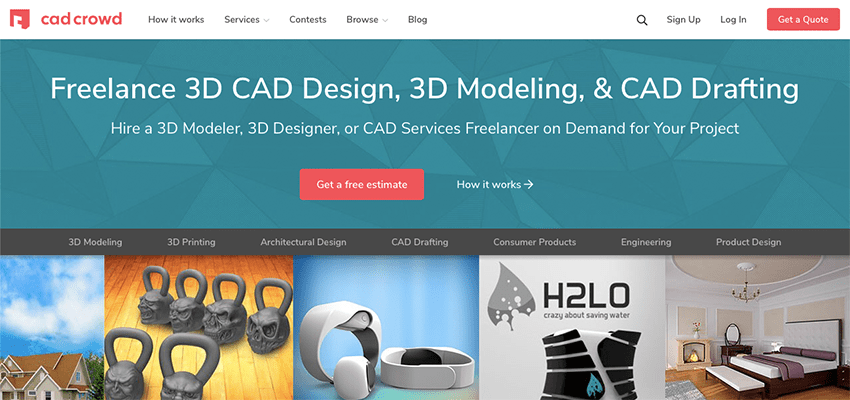 If you're a Shopify expert and are looking for an opportunity to work with a qualified tea, contact another page on our Freelance websites list – Storetasker.
It's a platform that connects the store owners looking to hire experienced Shopify experts and matches them with candidates that fit their projects.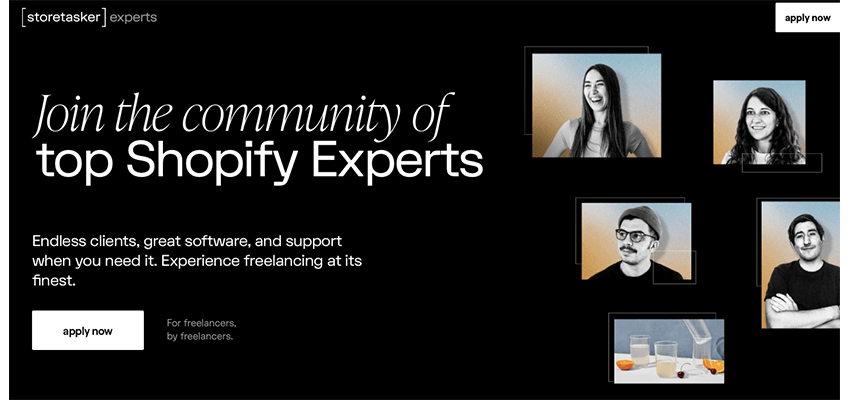 Get noticed and receive commissions with Taskr.
Ensure your freelancing business is growing successfully by getting hired by the companies worldwide – Taskr makes it stress-free and completely safe. Post your service and wait for the wonderful opportunities!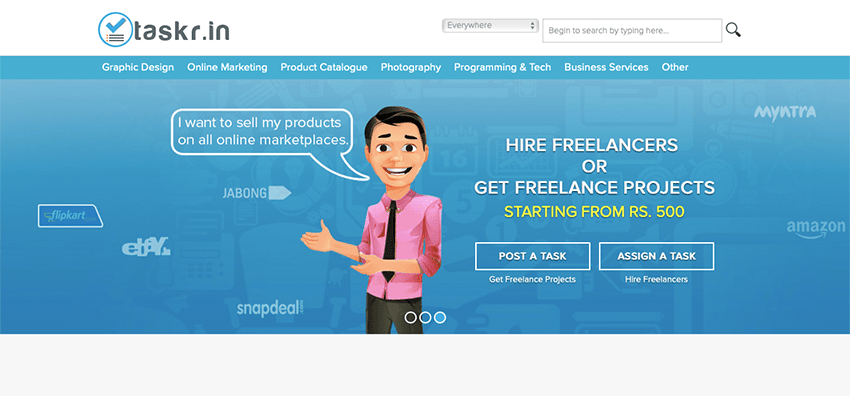 Inspire your customers with the service you're offering!
This marketplace allows the students to reach their first employers just with a few clicks. Create your own profile, add the skills and complete the portfolio and wait for the jobs that need to be done. Submit your application and find out how to get hired easily!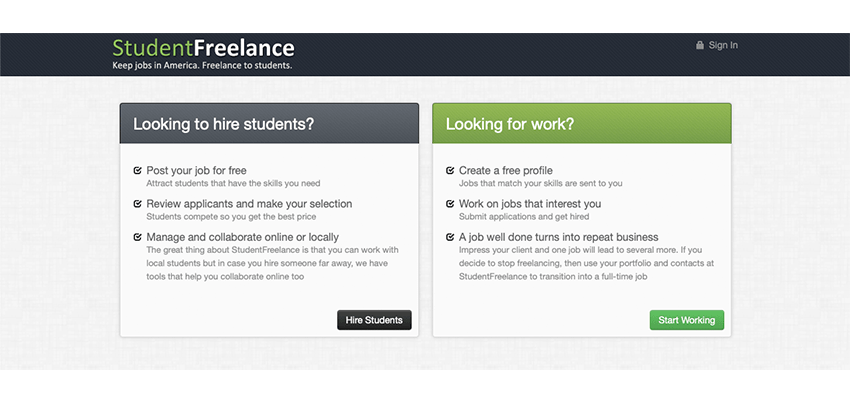 LinkedIn ProFinder
We all know LinkedIn as a business-related social networking site. However, it also provides other services, such as ProFinder.
This platform allows companies looking for freelance professionals to find the service they require to finish the projects. Hint: the more attractive is your LinkedIn profile, the higher your chances of getting noticed.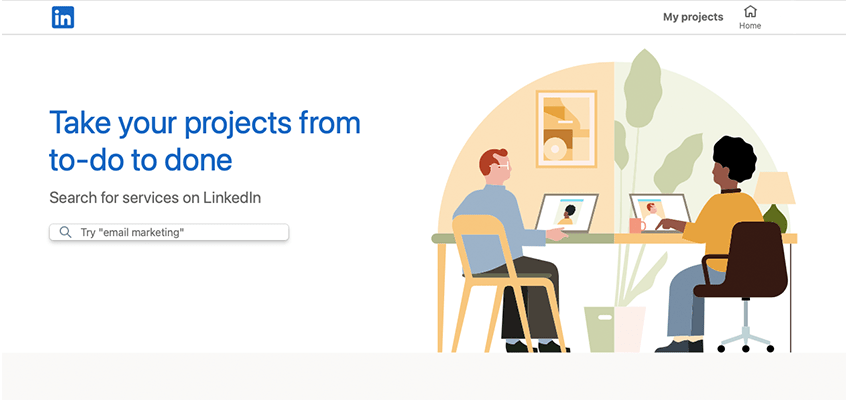 It is the smartest way to get hired if you're a freelance design talent!
99designers helps the companies reach experienced designers working remotely to help them deliver the best work results on time. Post your portfolio and discuss the contract details with customers directly – everything is safe and easy!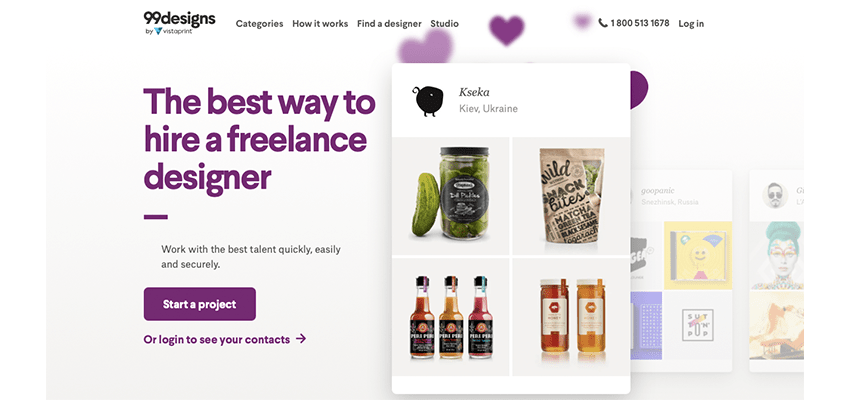 Giggrabbers helps skilled and experienced freelancers find new opportunities to get hired!
Help startups and companies develop their businesses successfully and bring wonderful ideas to life. The system is completely safe and secure, making outsourcing a piece of cake!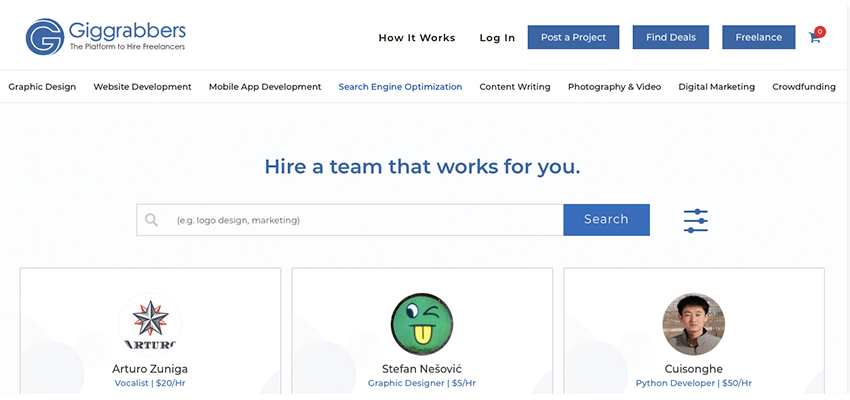 Most freelance jobs involve remote work, which is pretty convenient if you're doing multiple gigs in the same period.
As a WFH-focused job board, Remotive provides thousands of work opportunities, mostly from the tech and creative industries. Check it out!
Another position on the Freelance Websites List is the largest SEO marketplace.
If you're an SEO specialist, post your service and get noticed by thousands of teams worldwide who are looking for the highest-quality skills. Browse the jobs posted there and find the one that meets your needs. Get paid easily with SEO Clerks!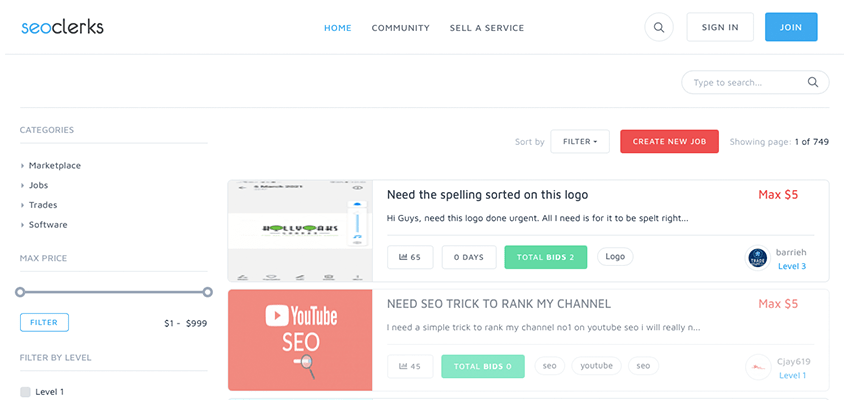 Check to the best place to discover the professionals with media-related skills.
Find freelancers specializing in writing jobs, like essayists, editors, creators, and other makers, as photographers, web designers, and many more! As a freelancer, feel free to post your service there and wait for wonderful job opportunities.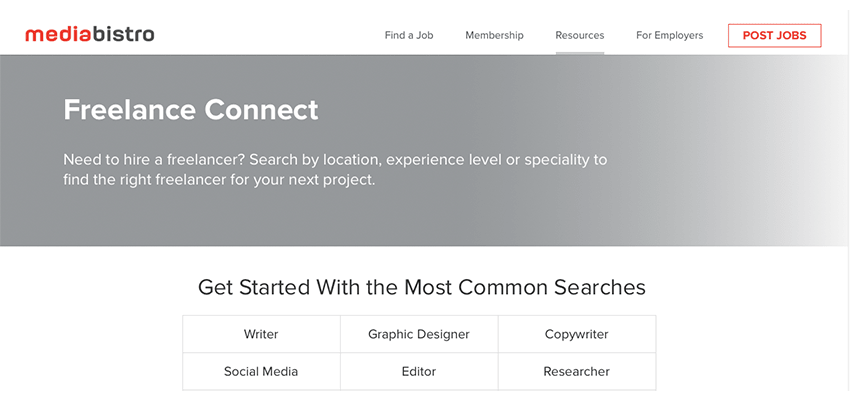 If you're a freelancer, you can get commissioned by the companies that need to outsource some tedious processes.
With Hire Outsourcing Team, you can be found by the teams who are looking for part-time staff to finish the projects or complete the staff temporarily. Maybe this freelance website will help you find a perfect gig?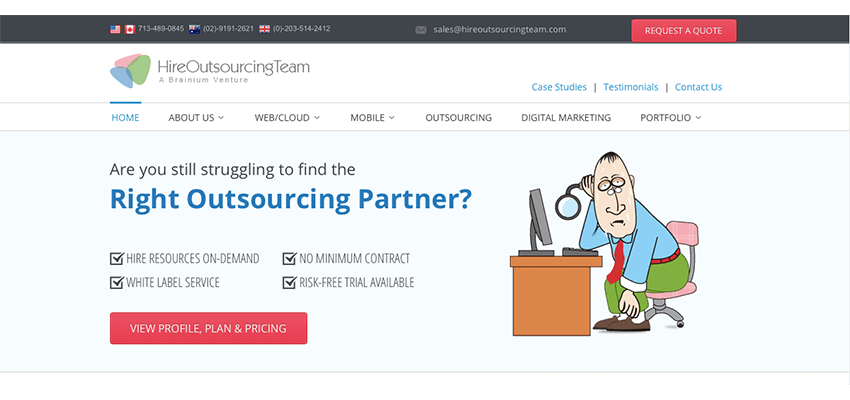 Indeed is one of the biggest job listings platforms. It also has a dedicated site for posting freelance and remote jobs, so we just couldn't forget about adding it to our freelance websites list.
Add your CV there, and Indeed will match your skills to the potential clients that might need you to complete their projects. Stay up-to-date with current positions!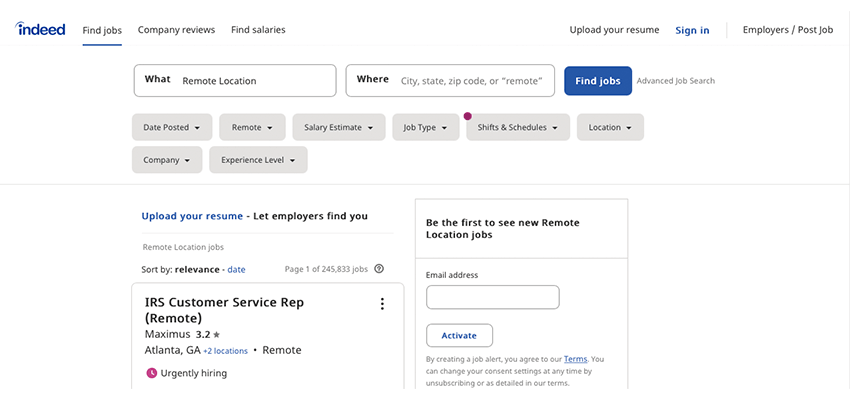 Find a wonderful freelance job opportunity in the creative industries.
Create your profile, add the services and portfolio, and get discovered by potential clients. Apply for the jobs that have been already posted there or get notified when the new opening that meets your skills has been posted. Contact the company directly – everything is safe and secure!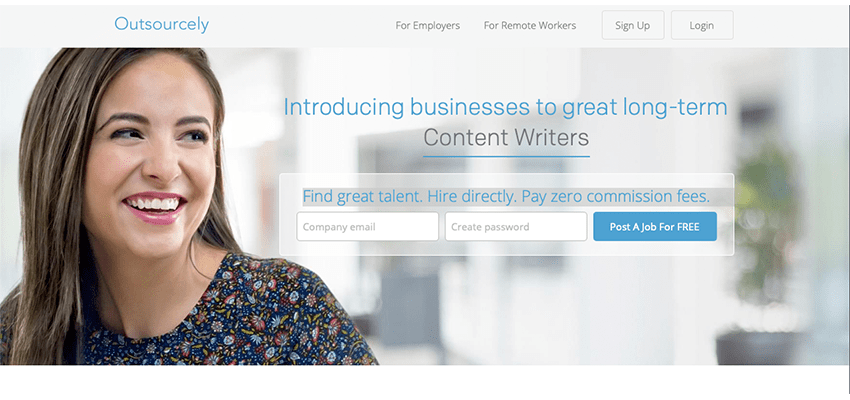 Naming itself as a leading remote work community, We WorkRemotely is a marketplace that provides the best freelance job opportunities that aren't limited by drives or a specific geographic zone.
If you're a creative or tech-related professional, I'm sure you'll find clients there after a little bit of good search.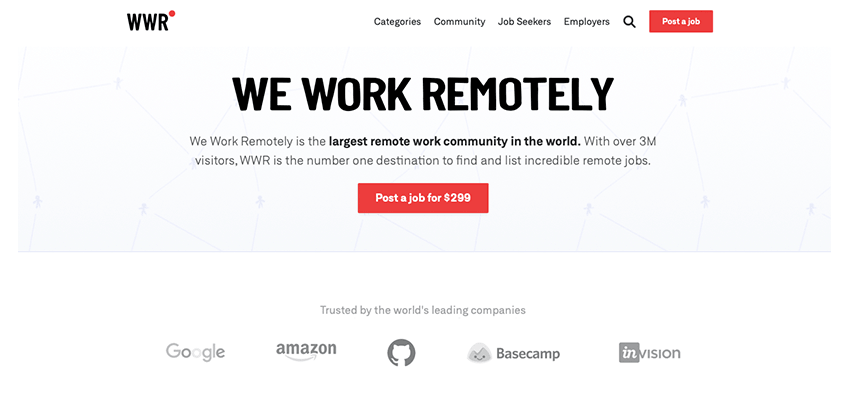 The leading CRM app marketplace also provides job opportunities focused mostly on sales. And it suits perfectly our freelance websites list.
Companies that integrate with Salesforce can post their job advertisements here and professionals within the skills they need. Check it out!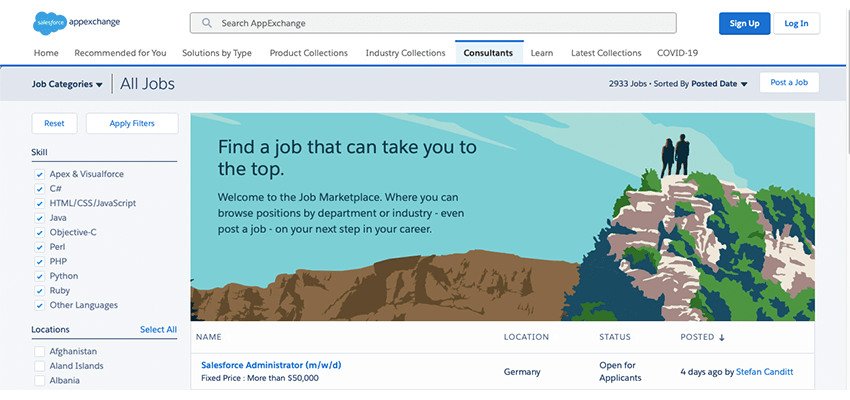 Show the Zartis team what you can do and become a part of this wonderful development community. If you're progressing with the steps they require to join this marketplace; they will introduce you to exciting roles with their customers. Brilliant!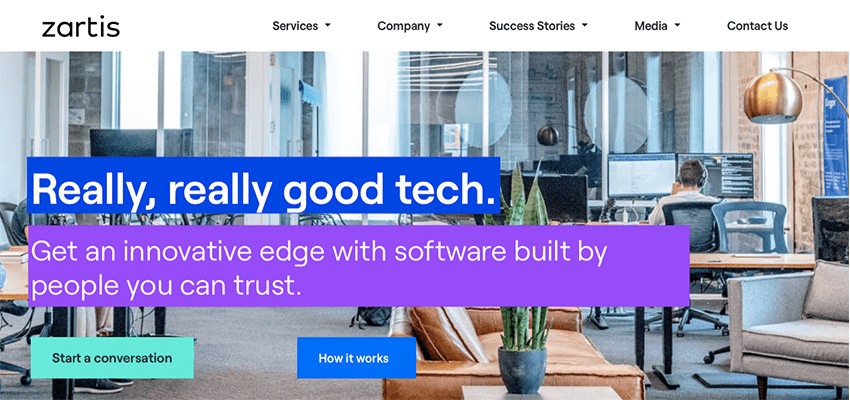 Previously dedicated to women only, it's a global freelancing website that provides work opportunities from many industries. Create a profile there, introduce your skills and apply for the positions for a company that meets your requirements. Get hired and easily earn money!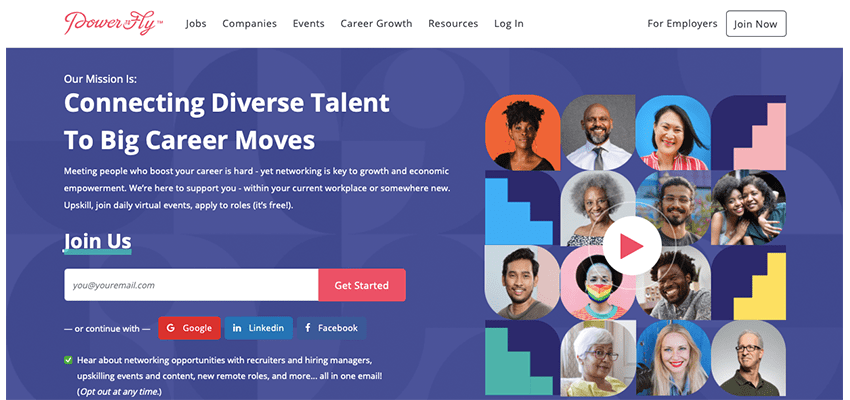 Virtual Employee helps companies outsource their businesses to India. If you're a programmer, SEO consultant, marketer, or have skills that meet the other customers' expectations, contact them and ask for a job – maybe they'll find your expertise useful?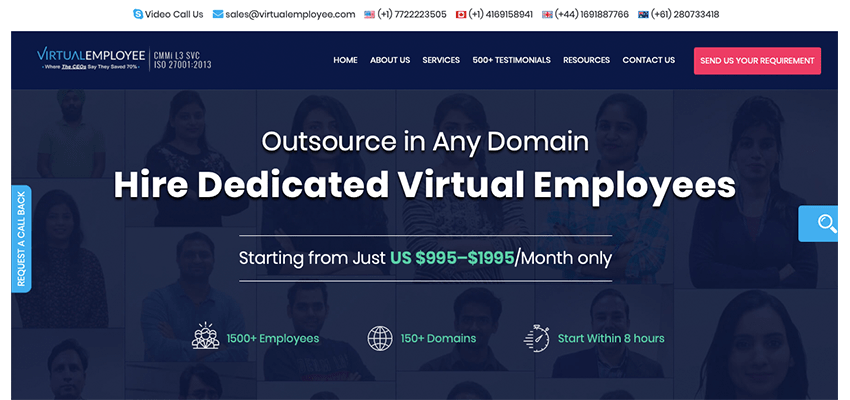 Find your dream remote location job in tech or non-tech fields. Remote OK is a freelance site that posts lots of wonderful work opportunities from all over the world to let you earn money by doing things you love. What's more, companies from many industries recommend this freelance platform.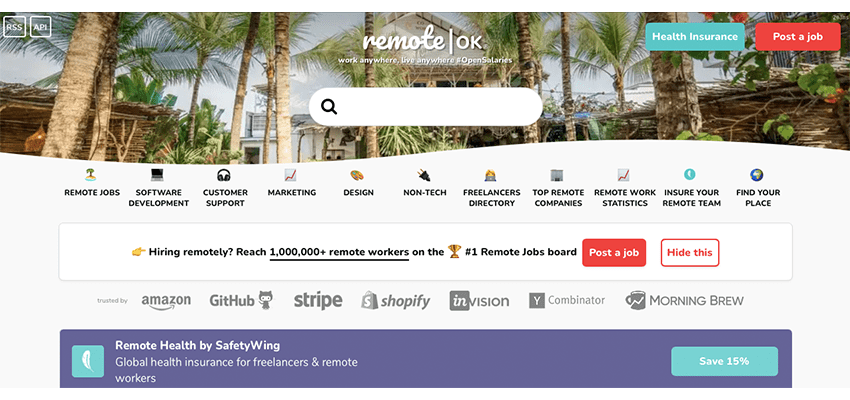 If you're from the Philippines, then you should give this freelance website a try. Remote Workmate is a freelance platform that helps hire the best marketing and sales-related professionals. Post your service there and wait for the new job opportunities. Earn serious money and enjoy working from home!
This is the next Philippine-based remote workers community. It provides dedicated remote staff and outsourcing services, so try to contact them if they're hiring new remote employees!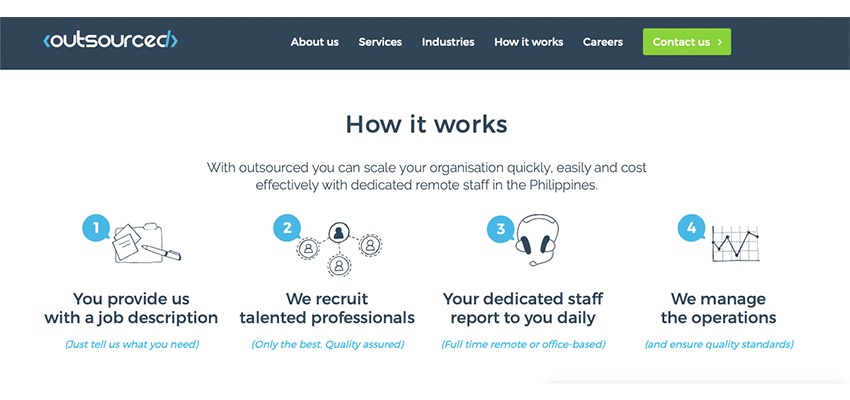 Career Builder has a department that provides remote location jobs only. Find out if there's a job opportunity designed especially for you and get hired immediately!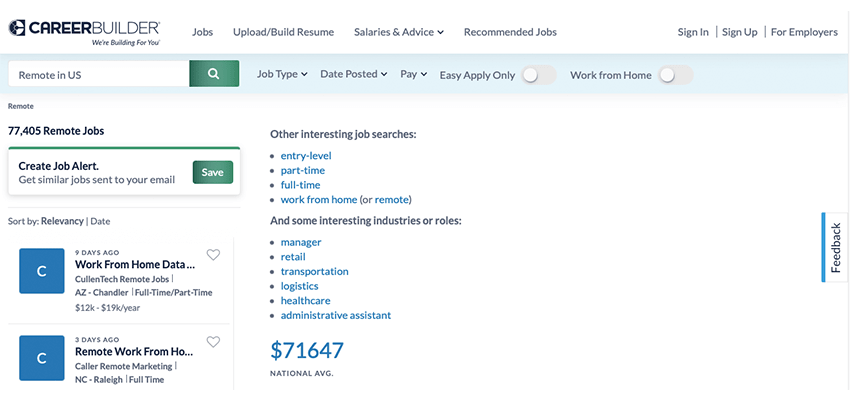 Flexiple is a network of top freelance developers. They pride themselves on their comprehensive vetting process for freelancers that put their prospects through several rounds of interviews and tests to make sure they're right for the Flexiple brand.
They have a dedicated team of in-house Solutions Experts to spend time with each user and get a full scope of what their organization is looking for. Clients are given a list of the top candidates based on their preferences and can reach out to their favourite pick to see if a developer is the right fit.
Each freelancer works at an hourly rate, and their services are highly scalable. This means an early-stage startup can enjoy Flexiple's services just as much as a well-established firm. They also provide excellent customer service along with their freelance matching service.
1840 & Company is another great place to find remote, freelance work. It's a vetted, global marketplace that connects businesses of all sizes with freelancers to perform a wide variety of jobs. This includes work like graphic design, web development, digital marketing, accounting, data entry, and sales reps. 
Unlike other marketplaces, there's no applying to jobs or filling out your freelance profile. The platform is highly managed and the 1840 team will directly match you with clients who have work most suitable with your skills.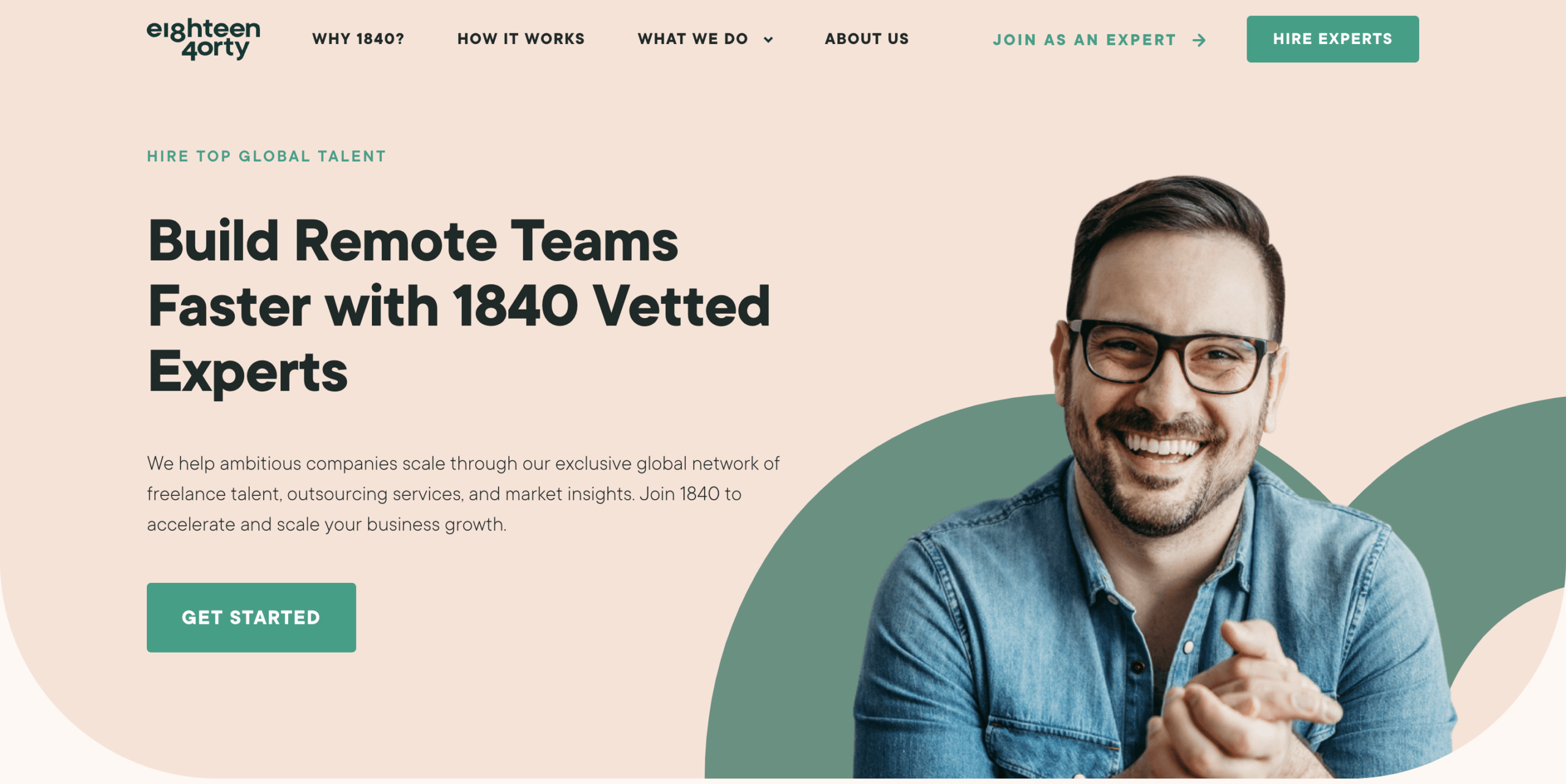 ---
As you can see, it's pretty easy to find a freelance job these days. And it's even easier with the freelance websites list!. We should do decent research of freelancing sites, browsing them according to the skills we can provide. If you're new to freelance jobs, read the instructions the sites provide, or feel free to ask their customer support for help.
I hope you'll find the fairly paid and satisfying freelance work soon! Feel free to share it among your friends.
5 out of 5 stars (based on 1 review)