How to Measure Employees Time Off
October 24, 2023
by Kate Borucka
No comments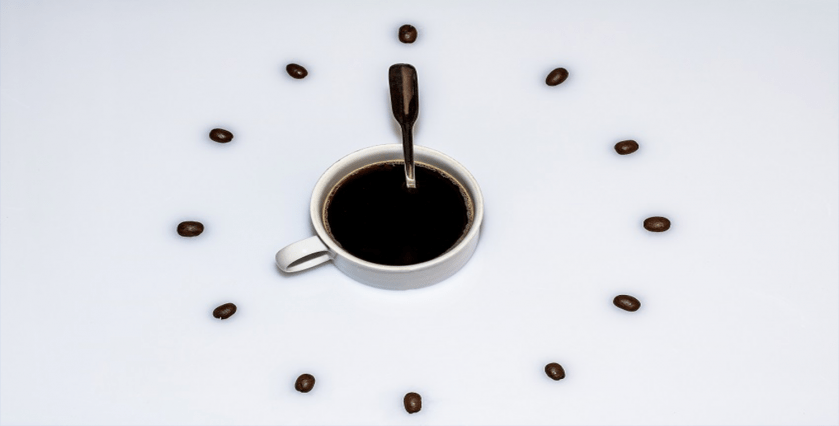 Employee time off is an important part of human resources management and affects the lump sum an employee receives at the end of the pay period. However, PTO policies often depend on the years of service and vary all over the world – not all countries require employers to offer paid time off.
How to deal with various types of time off?
What to do with unused PTO?
How to track paid vacation days and other PTO requests?
What's an unlimited PTO, and is this a good idea?
Find all the answers below!
What's time off?
To put it simply, time off is the specific amount of free days offered for employees to take for specific reasons when the need arises. It's a certain number of days that varies depending on the country and often by the years of service.
Paid time off
Often used interchangeably with the "personal days off" term. By paid time off, we understand earning wages despite being absent from work.
Employers can choose from between two types of PTO policies:
Accrued PTO policy – the number of days guaranteed increases gradually over time (e.g. new employees receive 5 days after 3 months of work, etc.)
Banked PTO policy – there's a strict number of days an employee can take that resets each year. The other name is the "use it or lose it" PTO policy, which encourages employees to take time off and not carry over their paid vacation time or sick days.
The most common types of paid time off include:
Vacation time – paid days dedicated to taking a break from work. Employees can use them however they want – to travel, to spend time with family or friends, or just to get some rest in the home environment. It usually requires notifying the managers by sending time off requests in advance,
Holiday pay – compensation for missing days at work due to publicly recognized holidays (like Christmas, Independence Day, etc.),
Floating holidays – a substitute for public holidays; employees can use this compensation and take the holiday pay on the chosen day,
Sick leave – paid time off offered for health-related purposes like isolation due to an infectious disease or general incapacity for work,
Bereavement leave – received when an employee's closest family member or a distant relative passes away. Employees can use it to make funeral arrangements and attend the ceremony or to cope with their loss,
Military leave – if the employee is called for military service, they're guaranteed paid time off if the compensation they receive for their service is less than the pay they receive in their civilian workplace. They're also granted a return to their previous or equal position and all the benefits they've been receiving so far,
Disability leave – is granted for employees who are not able to perform their work due to physical or mental disability. Employers can offer short-term disability leave (one calendar year) or long-term PTO days,
Sabbatical leave – for academic purposes,
Jury duty – compensation for serving jury duty.
Unpaid time off
Unpaid time off is regulated by acts of federal law like the Family and Medical Leave Act (FMLA) that require employers to offer up to 12 workweeks without any compensation. Once an employee completes that unpaid leave, they usually must be restored to their former or equal position and regain the offered benefits.
Parental leave – leave to let parents take care of their newborn child, also extended for adoption or adaptation of a foster child. Usually available as a benefit of 12 weeks of paid time off that includes medical care and job protection; however, in the United States, due to the Family and Medical Leave Act, maternity leave or paternity leave is an unpaid leave,
Sick leave – paid time off offered for health-related purposes like isolation due to an infectious disease or general incapacity for work,
Military leave – received if an employee joins the National Guard and serves actively while maintaining their usual employment,
Unpaid personal time off – an extended period of time when an employee is away from work and doesn't get any compensation from an employer,
Medical leave – applies to employees who don't qualify for FMLA leave or their employers aren't required to offer PTO.
Do employers have to offer employees paid time off?
The US provides no federal laws that would require employers to offer paid time off, so it's up to the business owners if they'd like to benefit their employees with paid time like vacation days or sick leave. If you take care of your employees' well-being and personal time, consider establishing a proper PTO policy in your company.
Difference between sick leave and PTO
It's quite obvious – while PTO allows taking paid time off for many reasons (like vacation time, personal days for attending events, or performing jury duty), paid sick leave is limited only to the moments when an employee is ill or needs to take care of an ill family member.
Is an unlimited PTO policy a wise idea?
An unlimited paid time off policy means an unlimited bank of days off instead of a fixed number of free days an employee begins a year with. Employees can use it however they want, but there's one main condition – they're required to finish all the tasks they're assigned to and show the effects of their work.
The unlimited time off policy requires requesting time off from the manager (or from the employer, in the case of e.g. a small business), who can accept or deny their request according to the current workload.
A flexible time off policy makes sense if the team's work is well-organized. That's why it's essential to implement a good time and attendance software that automatically registers all the time off requests, doesn't require employees to issue requests on paper, and clearly indicates the risk of the team being understaffed.
Do I have to compensate leaving employees for paid time off?
As mentioned before, the PTO policy is an internal matter of every company because US federal law doesn't provide any employment regulations, and state laws vary in this subject.
Unused PTO policies according to the state:
No unused PTO laws – it depends entirely on the company's time off policy (South Dakota, Florida, Georgia),
Required PTO payments: state laws require employers to pay compensation for unused vacation time if the company PTO policy states so (e.g. Alabama, Connecticut, Illinois, Minnesota, New York, Washington, etc.),
Unused PTO policies – in these states, an employer must pay employees for unused time off without any exceptions (California, Colorado, Louisiana, Massachusetts, Nebraska),
Exceptions to PTO laws – no PTO compensation if the employee quits before the previously set up anniversary (Kansas); no refund if the employee leaves voluntarily and received a written note about limitations before, or an employee worked for the company for less than one year, or the employee issued a notice in less than 5 days before quitting (North Dakota).
How to track employee time off requests?
When a company decides to implement time tracking software, sometimes it cannot or doesn't know how to use it fully. And it's important to use every feature properly to take out the best of the tool. And so when an organization uses time tracking software, many managers don't realize that employee time off system or break management software is crucial for keeping the PTO balance in a company.
Measuring employees' time off is integral to every good time tracking software. What is more, it not only helps to measure their work hours but also their productivity.
👉Check also our list of the best PTO tracking software
Next to that, there is the ability to precisely estimate how much time they will need to finish a project or task based on the average time they spend on work or away from it. Some other great advantages include proper budget and resource allocation, smooth workflow, and, above all, less stress.
Many people think that using an employee time off system is unnecessary. In fact, it's a vital feature which extremely enhances work. Moreover, it's easy to use and works magic!
How to Do It in a Simple Way?
Of course, you can ask your employees to simply enter every break they take into a spreadsheet. However, measuring their time off in such a way is time-consuming. Additionally, employees may forget to make the entry, especially if the break is very short, or they can make lots of mistakes. Hence, the manual employee time off system is very inefficient and may fail in many situations.
In order to avoid mistakes and inaccuracies in numbers, it is much better and easier to use an automatic employee time off system. But to equip your company or team with it, you will need a good time tracking software because not all of them have this feature.
Check how to track paid time off with TimeCamp!
TimeCamp, a robust time tracking software, also works as PTO software, thanks to the comprehensive attendance module. With just a few clicks, your team can request time off – the system only requires employees to choose a desired period of time from the calendar and specify the type of time off.
A user can choose from various time off requests:
Vacation leave,
Sick days,
Holidays,
Parental leave,
Bereavement leave,
Business trip,
or non-working days, free days (e.g., for floating holiday pay), or just regular absences.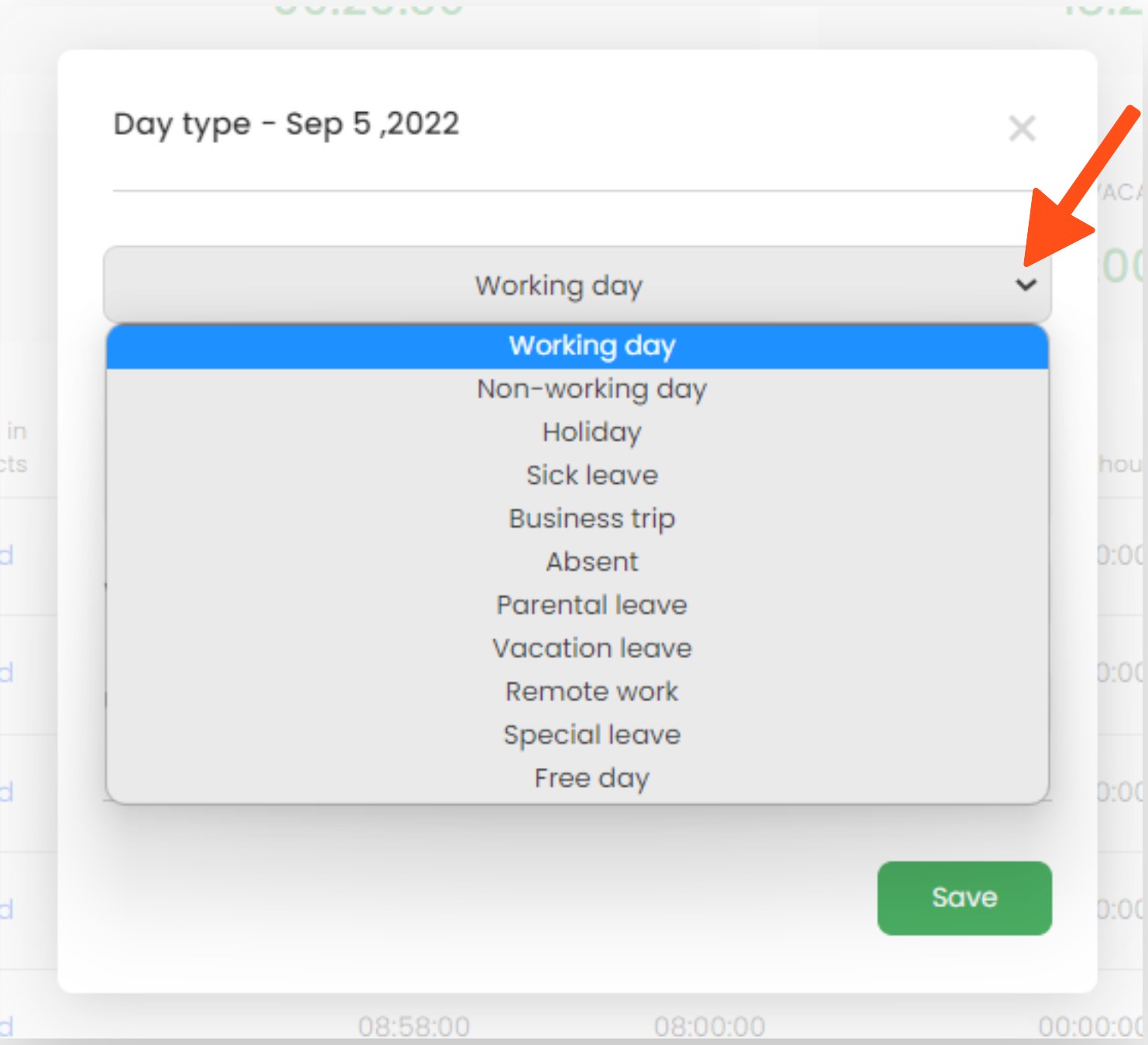 Managers receive their employees' paid time off requests and can approve or reject them.
Pricing
Free

– a free plan of TimeCamp for unlimited users includes all the essentials – accurate time tracking, unlimited projects, a time clock kiosk, desktop, and mobile apps, idle time detection, and many more,

Starter – $2.99 per user per month

, including unlimited tasks, excel reports export, attendance, time-off, overtime tracking (billed annually)

Premium

–

$4.99 per user per month

, including one integrations, billable time, budget & estimates, apps & websites tracking, project archiving, and more (billed annually),

Ultimate

–

$7.99 per user per month,

including unlimited integrations, billable rates, labor costs, invoicing, timesheet approvals, custom user roles, and more (billed annually)
Enterprise – custom pricing; contact sales team for more details
To sum up
Establishing a fair employee time off policy is one of the keys to achieving a successful relationship between an employer and their employees. Employees, no matter of profession, deserve their paid vacation days and paid sick leave they can use without any restrictions or without being concerned about losing their jobs just because they need rest or have to solve some personal matters.
However, employers can now use the help of automatic time and attendance tools to ease the pain of tracking their employees' days off. They not only keep employees' records and hours worked in order but also streamline the payroll process. A nice update to your PTO system!
Use TimeCamp's employee time off system and automatize your work!
Register today and boost your productivity!