Top 100 Time Tracking Software
September 12, 2016
by Tomasz Celler
9 comments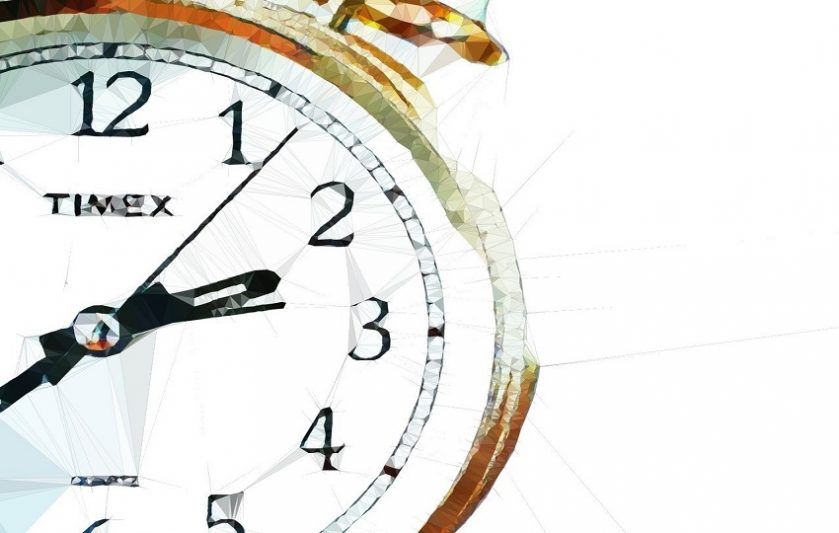 The market in the area of product management is steadily growing. Users are searching for most affordable ways to manage their projects, and startup companies are trying to fit as well as possible into this fast-growing business. How? Thanks to the development of their project management and time tracking software. They implement new ideas into it to entice users with the most innovative tool – browser time tracker, desktop tracker, mobile app, and many more.
We are one of the leading producers time tracking software.
The main goal of our company, TimeCamp, is to develop our software to perfection, ensuring its maximum efficacy. We believe that our tool should guarantee the foolproof usability.
It is, however, a client in need of time tracking who should compare our software with other of this type available on the market.
It is true that there are already services specializing in comparing these statements, for example, one of our favorites – financesonline.com, but we decided to present 100 of them in this article so that every one of our customers could compare the practicality of each.
Let's see which of them succeeded the most and are usually the choice of customers, and which ones still have some room for improvement.
👉  Read also: 15+ Time Tracking Software for Mac OS X
Below we are presenting the list of One Hundred Time Tracking Tools designed for task management:
What is a good time tracking app?
TimeCamp – It's great to be among the top 10 time tracking tools on the market, where we are usually placed by the ratings. However, our goal is to create the best time tracking app there is and become the decisive number 1. TimeCamp is constantly developed and integrated with other project management tools to make everyone's work simpler, quicker and more enjoyable. Expect a huge change when in a few month we will transform into a full-fledged project management tool – the market is going to shake! Available on all platforms. 
Pricing
Free

– a free plan of TimeCamp for unlimited users includes all the essentials – accurate time tracking, unlimited projects, a time clock kiosk, desktop, and mobile apps, idle time detection, and many more,

Starter – $2.99 per user per month

, including unlimited tasks, excel reports export, attendance, time-off, overtime tracking (billed annually)

Premium

–

$4.99 per user per month

, including one integrations, billable time, budget & estimates, apps & websites tracking, project archiving, and more (billed annually),

Ultimate

–

$7.99 per user per month,

including unlimited integrations, billable rates, labor costs, invoicing, timesheet approvals, custom user roles, and more (billed annually)
Enterprise – custom pricing; contact sales team for more details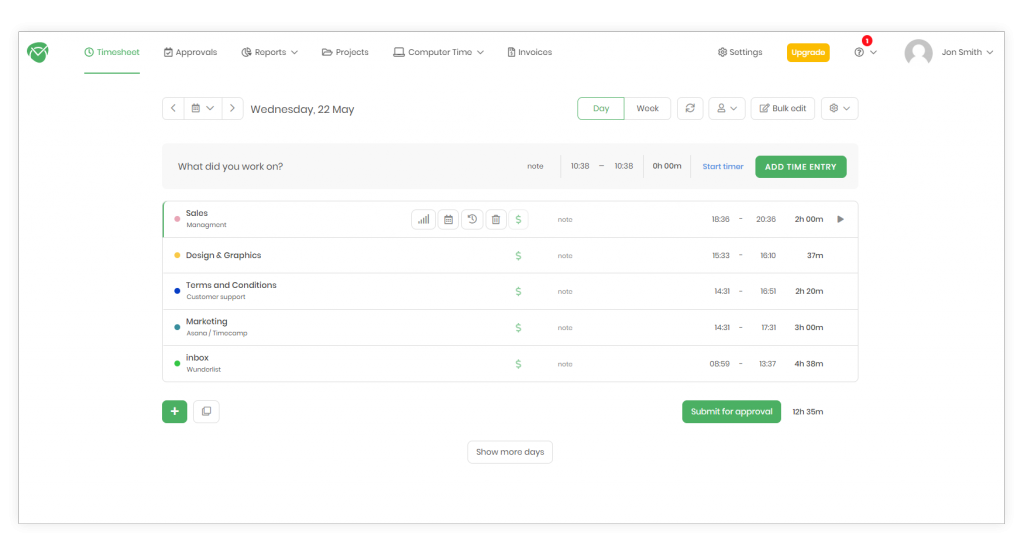 You will never miss any billable hours!
Why? Because TimeCamp stands out from the competition thanks to the:
a wide range of platforms the tool is available for Desktop (Windows, Mac and Linux), broader extension and mobile app available for iOS and Android to help users track their time regardless of location,
the highest quality at the best price,
automatic time tracking based on keywords which allows you to switch between tasks without any effort,
the ability to set a time budget for each task to monitor team's workflow,
billing customers accurately thanks to the project's budget tracking,
turning time entries into invoices based on estimated hourly rates,
various direct and Zapier integrations which include project management and accounting tools like Asana, Podio, Trello, Basecamp 3, Xero and many others,
GPS time tracking
Activecollab – Active Collab lets you manage projects and work together with your team. It's a one-stop shop for working with clients, organizing tasks, tracking time, and issuing invoices. It also features a kanban column view and a Gantt-like timeline to help you stay on top of your deadlines. Active Collab can be hosted on your server, or you can use it on the cloud.
Paymo – Paymo promises to maximize our team's productivity, accountability, and collaboration. It's doable thanks to its set of well-though features, like detailed reports on the progress of our project, solid invoicing, dashboard, and automated time tracking. For all platforms with a fair pricing starting from $8.95 Compare this software with ours here – Paymo vs TimeCamp
Cashboard – Comes with a decent amount of available integrations. Cashboard's simplicity and usability place it among the users' favorites. Both for teams and freelancers. Accessible on all platforms, 8.25$ for freelancers' version.
Rescue Time – Good software for people who find it difficult to stay focused in front of their computers. It can block websites, monitor apps and send e-mail notifications. Rescue Time, as its name suggests, by giving its users an accurate picture of their working time, helps them to save as much of it as possible. Not available on iPhone, prices start at 9$.
ChronoMate – A desktop timer designed directly for Mac OS. You can bill your clients and measure time spent on working. Offers some advanced features like multiple timers or anti-procrastination reminders. Single users do not have to pay; the full version costs 19.99$.
Tick – Users appreciate time tracking in an easy way with a very usable time tracker. Tick offers such solutions. It's focused rather on project count, rather than user count, so it is a better option for teams. Not available for Android, free version for one project, for more pricing begins at 19$.
Timely – An elegant timer with a great layout and self-explanatory interface. It's still fresh and does not offer apps for Mac OS and Android. Also, it lacks integrations. Free version for a single user and 14$ for a professional one.
ZipBooks – Time tracking and accounting software with invoicing. Helps users to manage their finances. Offers plenty of integrations but only a web app. The good news is – it is free!
Trello – One of the most popular project management tools with access from a browser and native apps for both Android and iOS. It has features like time tracking, task planning, task tracking, and scheduling – all in a very straightforward form; it is a good solution for individual freelancers, as well as for large-sized teams. A free version is offered, for more advanced versions pricing begins at $9.99.
Time Clock Wizard – Offers employee scheduling, time tracking, and time management. Instantly fills up our timesheets and does payroll calculations. Can be used via browser or installed on Android phones and iPhones. There is a free version for up to 3 people, more advanced plans start from $9.95
Clockodo – It's unique styling, all platforms availability and lots of possible integrations make Clockodo a time-tracker worth considering. Offers 14 days free trial, then we have to pay $8 per month.
MinuteDock – Offering a web-based time tracking tool that may be integrated with a similar software. Can be used on any device that has an internet connection and a browser. Also, there is an iPhone app available. Price is not very encouraging, though, starting at $19 per single user.
SpiraPlan – SpiraPlan is a flexible agile project management software that can be used for the management of an unlimited number of projects, releases, and iterations. It simplifies the planning and scheduling of a project thanks to tracking and reporting features. Adaptable to Scrub/Kanban/Waterfall methodologies and regularly updated. Starter version costs $4.99 per month.
PrimaERP – There are versions for mobile phones (both Android and iPhone) and a web-based app. Offers a possibility to switch between automatic and manual time tracking and provides a nice display of our budgeting. Can be integrated with other software used for team collaboration. Prices start at $4.
TimeFox – Best for freelancers and small teams. Offers plenty of handy features, but requires some time to get familiar with. Available for all platforms with prices starting at $5 (free plan is being offered to students.)
Ding – Elegant design and intuitive interface are Ding's strengths. Works best with tracking less complicated tasks (does not offer a hierarchy, which is a big minus). Not available on Android. 5$ for its classic version is an honest price for such a simple tool.
Jira – Software built for planning, tracking and analyzing projects. There are over 2.000 add-ons that can enhance Jira. It is a solid tool available for all platforms for 10$ per user (7 days free trial is offered.)
Avaza – Designed for small services, Avaza helps with project management, expenses and invoicing. Users can drag and drop file attachments into tasks and receive detailed reports.

It includes modules for project management & collaboration, time tracking, expense management, quoting & invoicing. Depending on your business needs, you can use as many of the modules as you need at no additional cost.

Use Avaza in the cloud, and access it from any device whether it's your desktop, tablet or mobile. Starting price is 19.95$ a month.

Comidor – Comidor offers swift team collaboration thanks to the fast flow of information, task monitoring, and a project's overview. Its interface is intuitive and provides users with Gantt charts, progress tracking, recurring tasks, percent-complete tracking, time tracking and more. Great solution for all the companies that need their teams to be connected as much as possible. A free trial is being offered; billable plans start at 15$ per user.
Hours – one of the well-known time tracking tools which tracks time as you go. It is designed especially for Apple devices – iPhones, Macs, iPads and watches. The idea is simple – it works by keeping a running list of timers that the users can switch between with one tap.  Hours is offered in 3 pricing plans – a free one and two paid ones – PRO for $8/month and TeamsPRO for $8/month per user.
Gemini – An issue and bug management platform with a cloud-based access. It offers time and progress tracking and has quite an intuitive interface. Great tool for those companies that absolutely cannot make any mistakes with their projects. A basic version is $10 per user, billed monthly.
TimeAttend – With a cloud-based time tracking and plenty of integrations it is a good choice for busy businesses. Not available on any platform. Offers various plans with different features, users can make a choice and pay only for the options they wanted.
Bill4time – Companies that have problems with billable time being wasted may try bill4time. It offers an accurate timekeeping by recording both billable and non-billable time hours. Users can separately track certain activities and get daily, weekly or monthly summaries. 30-days free trial is available and $30 is the price of the basic version.
Zoho People – Good for large companies and HR departments, small teams may feel lost in it. No Windows or Mac OS apps but there are integrations offered. Five employees can freely use it for an unlimited period. For more, prices start at 19$.
ManicTime – Designed specifically for Windows environment, ManicTime automatically starts tracking time the moment we turn out the computer on and provides reports on our activities. It is a solid tool, but its free version does not offer a lot of features, the next one is Pro plan, and it costs 67$.
10,000ft Plans – Does not offer integration or versions for Windows and Mac OS but it still is a decent time tracker. Helps with budget control, project tracking and more. A basic version costs 10$.
TimeWriter – Both web-based and downloadable for all platforms. Tracks time and creates reports on hours dedicated to customer/project/product and profitability of a job. Accurate digital timesheets give users insight into their company's time and money. Pricing is a bit different than in most of the cases – annually waged. Standard version for five users costs 180€ per year.
HippoHub – A web-based time tracker with a simple interface and set of features that ease the work on the project by far. It's reporting and data collection is customizable, so the managers can receive detailed reports with the data they need the most. Pricing starts at 26$ per user.
Subernova – A project management tool that consists of time tracker and invoicing app. It is a decent tool but requires some improvement and more frequent updates if they want to convince more users to pay 19$ per month for it. Not available on Android
Ronin –Ronin offers time tracking and invoicing to help you get paid. Works great for teams and managing project hours. Unique features like custom invoice templates with HTML/CSS mean you can convert your billable time to money in a professional way. Integrates with popular payment gateways like Stripe and PayPal.
eBility – Another web-based time tracking tool but this one can be integrated with other software. It allows managers to review and mark their employees' work. 9.95$ for time tracker without billing.
Atracker – Designed for iPhone, simple time tracking app without any integrations. It is self-explanatory and easy to setup, offers a history of user's daily activities. Available in two versions, Lite (which is free) and Full, for 4.99$.
SprintGround – An intuitive project management tool that offers simple solutions when it comes to the project development. SprintGround is an agile/scrum tool for time tracking, task management, bug tracking, and more. A free version is available to try in a live sandbox environment. Also, for up to 3 users there is a free plan. For more, prices being at 45€.
DropTask – Very popular task management application available on all platforms. It considerably decreases the time spent on complicated projects by simplifying their status. An elegant interface with lots of features and some integrations makes this software worth trying. A free version with a basic set of features is available. The advanced version for business costs 8.25$ per month (now free for one year in limited offer!)
HiveDesk – A simple time tracker for managing both virtual team and remote workforce. Available from a browser, also offer native apps for Mac and Windows. A display presenting all workers and projects they are working on allows managers to accurately track the progress of their team's work. Also, it periodically makes screenshots. Pricing starts at $15 for the mini version (up to 3 users+admin.)
FreshBooks – Designed for Mac OS x and providing users with tools for invoicing, as well as time and expense tracking. It can be integrated with other team collaboration tools. It is recommended to do so because it lacks some features but it really is a solid app when it comes to managing our expensen. Pricing starts at $15 for the Lite plan.
Thrivesolo – A web based time tracker available from any device with internet connection. It comes with customizable timesheets, elegant invoicing and expenses tracker. Still, it suffers from no integrations. 30-days free trial is available, cost of the plan is 15$.
Kimai – Web-based, open source time tracker. Popular among Linux users thanks to its accessibility via a website. This tool is free-of-charge which is a huge asset. However, it lacks even basic integrations.
Chime – Another web-based time tracker without integrations. It can estimate the amount of time required to finish a project, basing on the time already tracked. Thanks to this feature we can charge our clients in advance. 10$ for the cheapest version for 1 to 3 users.
Pyrus – Pyrus is a web-based team collaboration tool that automates the essential business processes. Users can delegate tasks and send messages in real-time. Native apps for iOS and Android are available, and there is a free version for an unlimited number of people in an offer. Pricing on more advanced plans begins at $4.96.
DoneDone – A simple issue tracker that gathers all the important work projects in one, uncomplicated, central hub. Intuitive interface helps workers to keep track of bugs, ideas, and requests without the use or spreadsheets, sticky notes or email. DoneDone can be integrated with many other project management tools. 14 days free trial is offered, pricing of the plans starts at $39.
Zoho Invoice – An advanced time tracker that invoices clients instantly and track expenses. Offers a set of customizable timesheets and accurate reports on projects. Though there are plenty of features, the interface is elegant and intuitive. Zoho Invoice is a part of a larger software suite for complete business management. There is a free version that invoices up to 25 customers, basic (invoice 50 customers) costs $7.

Toggl – One of the most well-known time tracking tools that also offers a considerable amount of integrations. With a very intuitive design and a set of essential features, it is used in many businesses of different sizes, as well as by freelancers. Available on all platforms (this line will often appear throughout the text, it requires some explanation – though many of described software works with Linux, we do not include it under the "all platforms" rubric, these are: Web-based, Windows, Mac OS x, Android and iPhone), prices begin from 9$. Compare this software with ours here – Toggl vs TimeCamp
Freckle – A very flexible time tracking app recommended by hundreds of satisfied users (and even by Forbes!) Both teams and freelancers use it for time tracking, invoicing, billing, categorizing people and running reports. Freckle has a dashboard that shows time expenditure . It is a decent software for a considerable price. Available on all platforms with prices starting from $49 a month for 5 users.
Hubstaff – Easy time tracking software with features like screenshots, activity monitoring, automatic payroll, advanced reports, real-time tracking and GPS. Both online and offline tracking capabilities. Also available for Apple, Windows, Linux, iOS and Android. Integrates with 30+ popular tools, like Trello, Asana, Podio, and PayPal.Hubstaff is ideal for remote teams, SMBs and consultants/freelancers. It is trusted and used by over 8,000 remote teams. No matter how many projects or different teams you have, they can all be under the same account, in separate projects. Also, different employees can have different settings and permissions. Can be installed on all platforms, prices begin at 5$. Compare this software with ours here – Hubstaff vs TimeCamp
Dovico – One of the most experienced startups with 20 years on the market. Dovico is available on every platform and can be integrated with other project management software. A 14-day free trial is available; pricing starts at 12$.
Goplan – A web-based project management app which offers features like task management, issue tracking, calendar, discussions, file versioning and, of course, time tracking. No integrations though and no platform apps. Startup plan costs 10$.
SCREENish – SCREENish is a time tracking software for team management. It can be used on Windows, Linux, MAC, and Android OS. It helps you improve the management of remote, in-house and mobile teams. SCREENish allows optimization of the working process and manages the progress of projects undertaken. It allows for advanced screening of employee progress and activities while on work/office computers, or on the go. $5/ month per employee.
CloudTimr – As the name suggests, it is a cloud-based time tracker. Native apps are not offered but this application is multiplatform. An innovative way to organize tasks, colorful charts and, what's most important, intuitive task management make this app worth considering. Oh, and it doesn't cost anything!
Rational Plan – A project management software for small, middle and big teams that enables workers to track work progress, create consistent project plans, analyze workload, estimate project costs and manage budgets. It has a cloud-based access but also offers native apps for Mac and Windows. Single version costs 57$, but on Linux, it is totally free!
Drinkle – Online project management tool for managing projects, tasks, and customers. Drinkle eases the team collaboration with such features as adding comments to the tasks, different access for team members, sharing notes and spreadsheets, and both budget and time tracking. It offers a free trial for 14 days and quite a low price – 5$ per month (or 30$ a year.)
The Lean Office – A cloud-based web app that supports a team with tools to collaborate more productively and efficiently. It offers features like personalized Daily Plan, visual cues and notifications and much more. Interested clients may schedule a live demo to have explained every detail and expected benefit of using The Lean Office. 25$ per user a month.
WorkPuls – Designed for Windows and Mac OS and used in companies of all sizes. Tracks time our employees are spending on websites or using various applications, and then it provides detailed reports. No integrations included. 14-day free trial is offered (almost forced, jumps out of every corner of the website.)
LessTimeSpent – A time tracker that is very easy to use. It is an excellent solution for those, who are looking for a simple management tool. No integrations and native apps, pricing starts at $7 per user.
Open Hour – Though it offers integrations with Adobe products, it is useful, and many users praise it for its ability to change one's workflow for the better. No mobile apps included. Pricing begins at $7.95.
Harvest – An elegant time tracker with modern features and integrations with most of the project management apps. Provides detailed, real-time reports and analyses, as well as invoices based on our working time. Available on all platforms, $12 for the solo version and $10 for every new one. Compare this software with ours here – Harvest vs TimeCamp
Timeneye – Effectively tracks your time using either an automated timer or manual entries. Status of any project is provided in real time, and users may create fully customizable reports. For all platforms, starting price a bit above the average – $15.
Clicktime – A time tracking software available on all platforms. It has a wide set of features and integrations, enabling complete control over projects and budget – dynamic billing rates, reporting on employee and project performance, online timesheet, or analyzing project profit and cost. The problem is, that they charge a start-up fee which is quite significant ($99). The basic plan costs $10.
Fanurio – Made for Windows and Mac OS, with an intuitive interface that is highly appreciated by freelancers. Fanurio produces detailed invoices and accurately tracks time. This one also has a start-up fee – single user license costs $59.
Cube – An advanced time tracking tool with plenty of integrations. It offers a wide set of features, therefore takes some time to get familiarized with. A free trial is available for 14 days; the standard version is $6.99.
Slim Timer – Totally free web based application which offers some simple solutions when it comes to time tracking. No integrations and native apps.
Easy Time Tracking – Time tracking software available from a browser or on Windows devices. Offers multiple users time tracking, professionally looking invoices or project and task management. Windows users pay for a license; web-based version is billed monthly.
Klok – Designed for Windows and Mac OS, offers an easy and accurate time tracking and possibility to integrate with other project management programs. Requires Adobe Air which some users may find troublesome. 19.99$ for a desktop app.
SpringAhead – Improves communication and information flow between team members. Features include time tracking, billing and expense report solutions and integrations. Web-based with no native apps, 5$ for the basic plan.
Intervals – Project management software with features like document storage and project management. Unfortunately, no integrations are available. Usable from web and native apps for Windows and Mac OS. 25$ for the basic version.
Complete Time Tracking – Offers apps for Windows and Mac OS, equips users with a customizable time tracker (automatic or manual). No integrations included. Pricing is based on the type of the license and number of users.
Office Time – Software with a very basic interface, but accurate time tracking and a set of features like exporting to Excel, expense tracking, graphs and easy invoicing. Native apps for Windows, Mac OS, and iPhone. Price is 47$.
Workamajig – Web-based app with integrations. Provides time sheet recording and document storage. Good choice for companies with more than ten employees, not very useful for freelancers, though. 38$ for the basic plan.
Clients and Profits – Project management software that combines universal media planning and buying with a solid financial accounting system. Tracks tasks, time, costs and money. Available on the web and has native apps for Windows and Mac OS, no integrations. The cost of the basic version is 29$.
Grindstone – It is designed solely for Windows and does not offer integrations. However, Grindstone is free for a single user and besides time tracking it has some interesting features like, for example, reminders. When it comes to teamwork, there are many better solutions.
Minco – Basic time tracking tool made for Mac OS. Can be only used on a single device and does not offer any integrations. It has the most important features and they work fine but overall, there is some space for improvement. 14.99$ on App store.
Yast – A bit clumpy tool but it does the trick. Offers native apps for Android phones and iPhones, also works on the web and can be integrated with other project management software. It has a long way to catch up with its competitors. Therefore the price is a bit too high – 14$.
On The Job – A time tracker for Mac OS and nothing more. It has a usable invoice generator but lacks many important features. Oh, and it costs 39.95$ which is quite much for such a simple software.
actiTime – Offers a user-friendly interface with features like time tracking, adding comments to timesheets, deadline reminders, budget control notifications and more. It offers a set of integrations and both an Android and iOS app. Starting price is 7$.
Komorian – Eternity Time Log – Eternity Time Log is a powerful time tracker for iPhone and iPad. You can track multiple, hierarchical projects using activities, tags, and notes with easy access to your favorite and recent activities. Eternity is designed specifically for iOS and tries very hard to let you achieve as much as possible on the device, but you can also export your data to Excel or any other spreadsheet. Free of charge!
Studiometry – A business management tool that alerts users if the budget is about to end and which tasks and invoices are overdue. Detailed reports of employee and project activity keep managers on track. One of the cons is that it is very expensive – 199.95$ for a single user license.
Time Edition – Easy to use, introduces user into its more advanced options gradually. Provides a detailed documentation of working hours and projects' efficiency. Available for iOS and Android for 2.99$.
TimePanther – Offers time tracking from a web browser and has an intuitive interface. TimePanther does not have integrations, but it is completely free.
Timesheet – An Android app that tracks working hours and calculates income or the amount to bill customer. Reports are provided in Excel, PDF or Quickbooks files. It's free but upgradable to Premium version for a few dollars. Unfortunately, it was actualized 2 years ago.
Slife – Tracks the time spent on a computer and provides reports to help users manage their day in a more productive way. Slife is web based, but it also offers Windows and Mac OS native apps – free of charge.
TimeCache – Time billing application designed for iOS. Has a decent set of features but lacks integrations, costs a lot (70$) and gets upgraded very rarely.
InerTrak – Designed for Windows and Mac OS X (also works on Linux). InerTrak offers accurate time and project tracking for single users and companies. A free 30-day trial is available, the software costs 45$, a bit too much for a single product with no integrations.
YaTimer – Basic time tracker without many features and integrations. Costs 5.99$, but it has not been upgraded for quite some time. The website looks outdated as well.
Visma – PSA (Professional Services Automation) cloud service that helps improve the company management and monitoring and boost the service delivery process, invoicing and sales. Severa makes it easy to record hours and allocate expenses for projects. The working hours and expenses are always available for project reporting and invoicing. Offers native apps for all platforms and integrates with other team collaboration tools. Free 14 days trial is available, prices start from 30€/user/month for professional version
Time Assistant – Professional timesheet software with time tracking, analyzing and reporting on users' everyday working routine. It is quite old-fashioned, though, and a product that has its cheapest version for 298$ could be better developed.
Sitiata – Sitiata reduces time spent tracking time and costs, helps in managing tasks for team members and provides detailed reports on the progress of the project and its budget. It can track time even if a user loses connection to the internet. This web-based app software does not have any native apps, but its basic version for an unlimited number of users is totally free.
TaskBiller – As the name suggests, this software is a billing application for companies of all sizes. It offers help with the control of project costs, clients billing, and task tracking. From the browser, users can manage multiple projects and check their clients' and tasks' status. A free version for an unlimited number of users is available (for 30 tasks). The next plan with same features but for 2000 tasks costs 29.99$.
TrackRay – TrackRay is a simple and free task and time management software for mobile and desktop use. As long as one has got an internet connection, he or she can use TrackRay from the browser – bot on desktop computers and mobile phones. It tracks tasks, activities, progress status, bugs and evaluates the workload of a team.
Time Doctor – That's the second app on this list that offers automatic screenshots. Comes with a huge number of features like reminders, invoicing (and, of course, time tracking.) A good choice for both freelancers and companies, only for 9.99$.
Chrometa – Automated time tracking app with a neat interface. Offers quite a number of integrations and can be installed on every platform. A free trial is offered, but there is no free version, pricing begins at 12$.
Paydirt – Available only from our browser but its many extensions make it a solid competitor on the market. It's easy to use and quick, offers reminders and invoicing, can be integrated with a few serious project management tools. Pricing starts at 8$ for a single user with three active clients.
.mite– A solid and innovative web app with great integrations. It is also available also for Windows and Apple products. Its big advantage is that it lets users build on a framework, so they constantly enhance it. Still has some way to go, though. Offers a free trial and starts billing at 5€ per user per month.
TMetric – TMetric is a new free time-tracking app for small business owners and freelancers. It has a user-friendly simple interface which allows you to create new tasks, projects, and clients, edit your working hours, add tags, set billable time and rates on every project and task, get detailed reports on tasks and projects. TMetric can be integrated with different task managers and apps such as JIRA, RedMine, Trello, Asana, Visual Studio and many more. Compare this software with ours here – TMetric vs TimeCamp
TSheets – offers innovative mobile time tracking with GPS. Does not come with a browser app and there are no available integrations, but it is a decent time tracking tool. Pricing starts from 4$; a free version is available for a single user.
TrackingTime – Time tracking tool with a built-in calendar. It provides detailed analyses and can be integrated with most of the project management software. No browser add-on but can be installed on all platforms. The basic version is free, more advanced versions' prices being from 4.99$.
5 pm – Project management software which is praised for being elegant and self-explanatory. Managers can use it to share projects and tasks with anyone in their team and attach comments, notes and files to them. It offers an email integration, reports and, of course, time tracker. 5 pm is cloud-based, the 14-day free trial is available and pricing starts at 24$ for five users.
Teamfocus – Fully customizable project management tool for teams of any size. It keeps all the progress on the particular task and allows users to share it with their team. The intuitive interface and Teamfocus ability to manage all the tasks and project without the need to use any other apps should boost the team's effectiveness and efficiency. Six different levels are offered, level 1 is free for up to 3 users, level 2 costs 49$ and can be used by up to 10 users.
Allthings – Flexible project management tool that's been recognized by over 10,000 people/businesses. It has features like – simple team communication, clear task management, accurate time and budget tracking and full customization. Pricing is adjusted to the number of team members, starting from 9.95$ for one client.
ActionAlly – A different approach to time tracking software that helps users to accurately plan their daily activities. Every evening it appears and asks users to plan the following day. It can block the most distracting websites, send notifications and at the end of the day provide the user with the report on the progress of all planned activities.
That's all folks! It's quite a read, isn't it? Even the most eccentric individual should be able to find something that would suit his needs on this list. Please bear in mind that after the top10, the order is pretty random. The top10 has been chosen based on the popularity of these tools on the internet. We hope you will find this helpful and entertaining. Do not hesitate to share your views, opinions and propositions in the comments. Cheers!