Are You a Startup? Here Are The Best Free Tools You Should Use!
August 30, 2018
by Kate Borucka
2 comments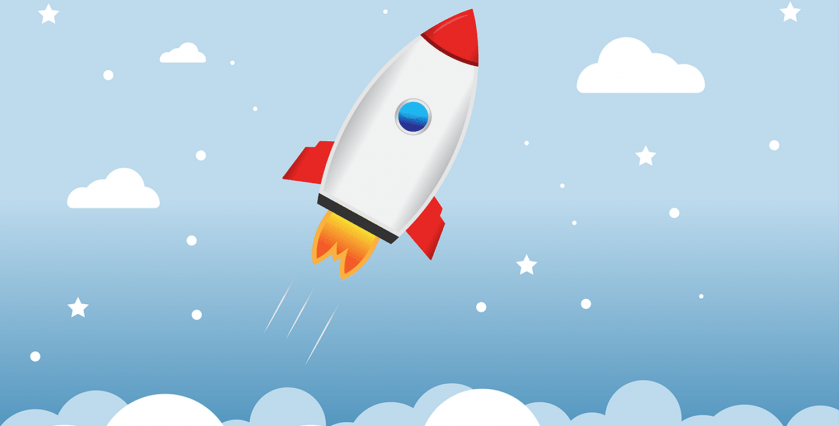 Free startup software can help your business grow, determine a strong strategy, and gain more clients. It also helps to automate work and optimize basic processes so you and your team can focus on what really matters.
If you're a startup or a small business, here are the best software that you should take advantage of.
Free Software for Startups – a Must-have You Must Have!
Have you ever wondered, how the software you use affects your startup, especially, if you're a newly emerged business? Gaining resources, establishing company culture, setting goals, and objectives, assessing risks are only a few of the major elements you need to consider when entering the business world. And without the use of suitable tools, juggling those components may be difficult.
The flexible, open-minded approach is characteristic of small businesses and it enables business owners to explore different possibilities, shift perspectives, and mix different business aspects. It's particularly helpful when it comes to software – you can choose the software you like, experiment with it, and use it to build a strong brand.
Take a look at our list of free software for startups. These are the apps that many of the startup founders rely on most. Trust us, we know what we're talking about. After all, we also started as a startup!
1. TimeCamp – for tracking billable time & monitoring work hours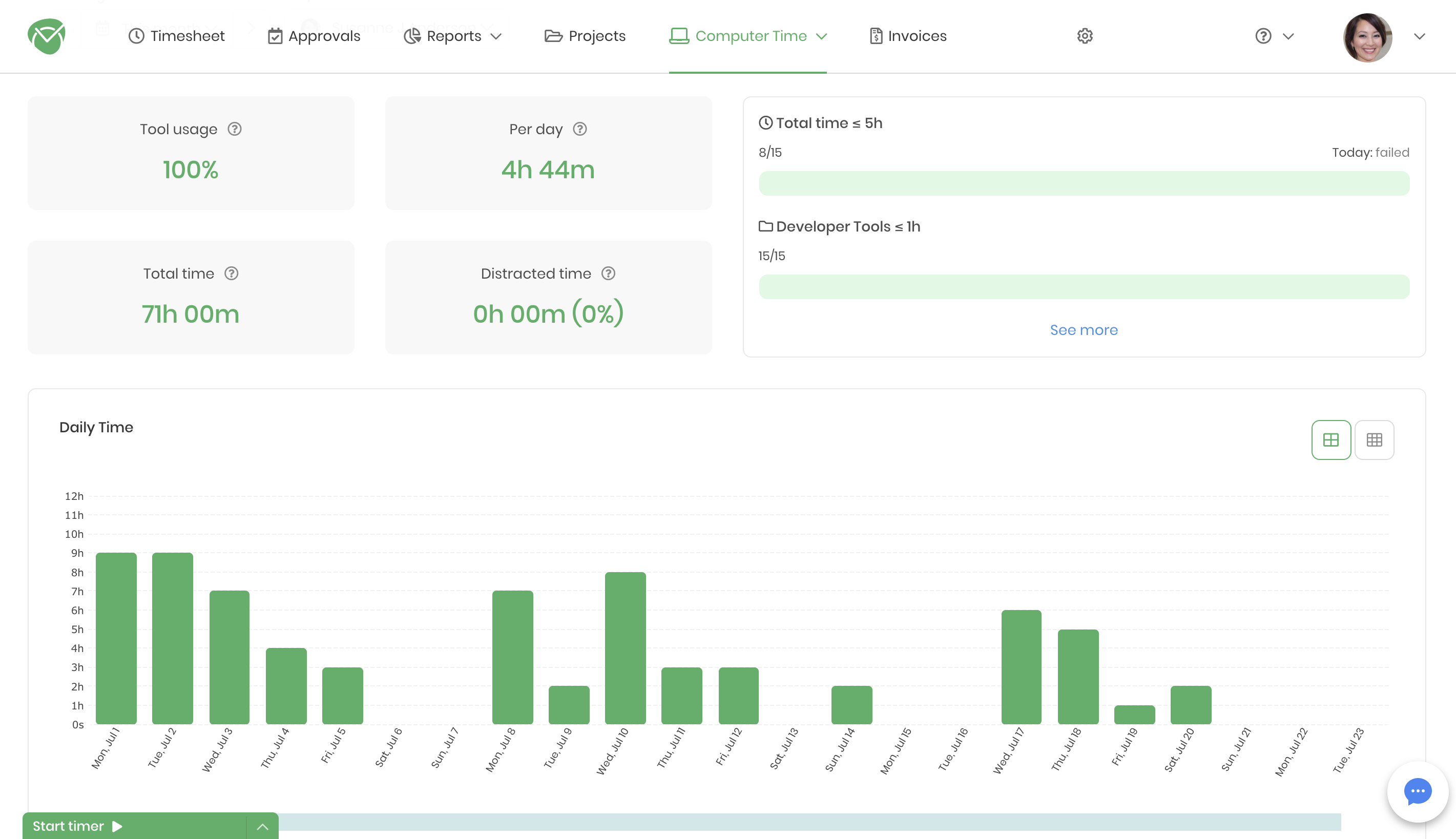 TimeCamp is a 100% free time tracker for unlimited users. It combines features of a time tracker and project management tool. TimeCamp can help you keep track of time and budget, manage payroll, timesheets and attendance, and enhance workflow.
The tool gathers all the information on your team's work so you can improve processes and collect comprehensive data on your business performance and situation. It lets you analyze the company's actions and better allocate time, resources or budget. Created by a startup team, TimeCamp knows the needs of a startup environment better than anyone.
Main features:
Automatic time tracking in the real-time with a simple one-click timer
Accurate and adjustable timesheets with approvals
Tracking time by tasks and projects
Extensive but comprehensive reports show you how much time you and your team spend on all activities
Attendance management to keep track of vacations, leaves, absences
A productive and non-productive distinction of activities helps you to organize your work in more efficient way
Available as a mobile (iOs, Android) and desktop app (Windows, Mac, Linux)
Graphical timesheets integrate with calendar
Budgeting reports show actual vs. estimated time
You can create invoices based on billable hours worked
Idle time detection
Integrates with other tools – project management software, productivity apps, CRM, task management apps, and many more
sign up for TimeCamp for free!
2. Wave – financial software for small businesses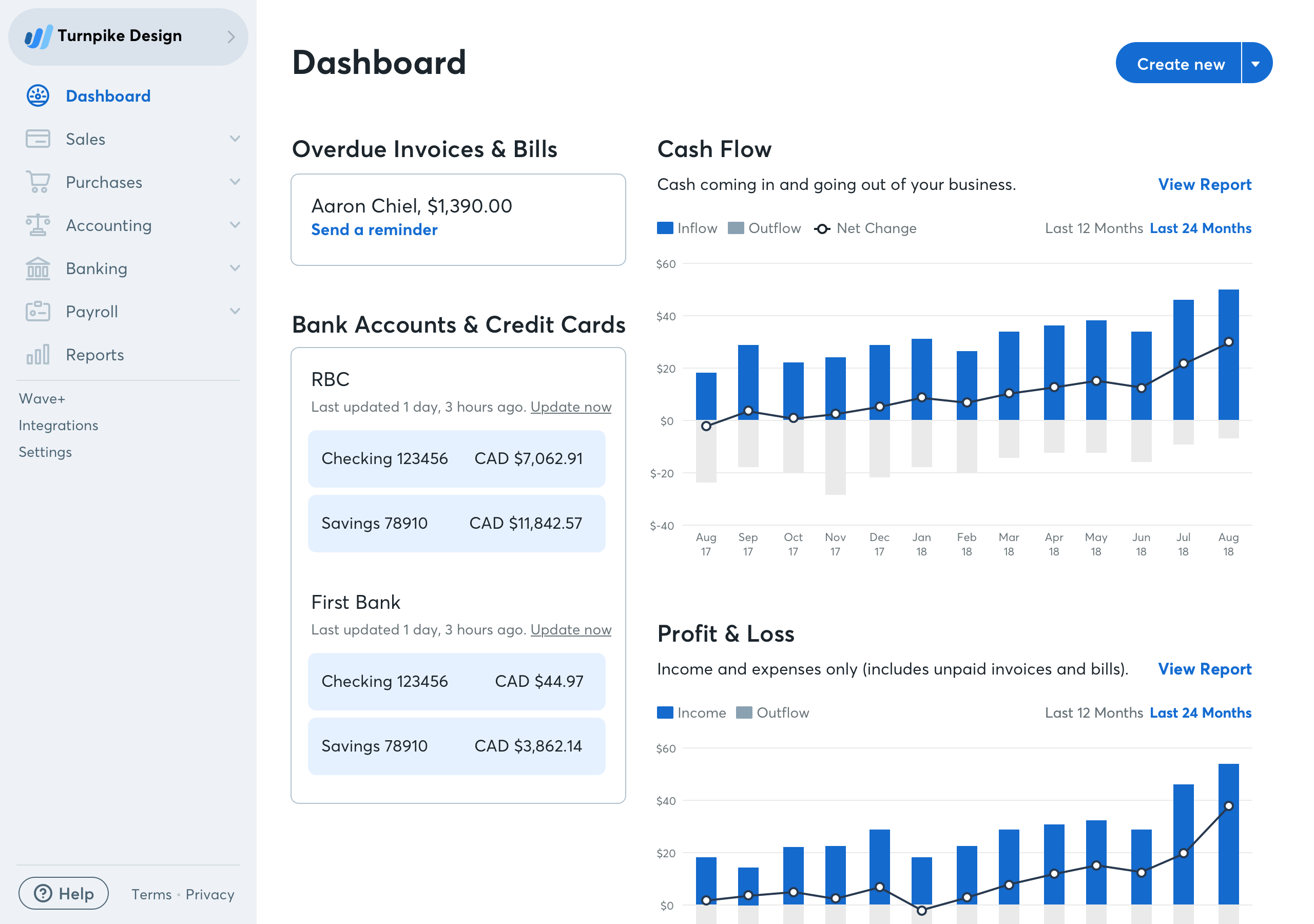 Wave is a free invoicing and accounting software with credit card processing and payroll services. It's a powerful solution that will help you manage the financial aspects of your business.
Wave's suite of products comprises of three components:
Accounting
Invoicing with features such as automatic invoices, recurring payments, personalization and customization, automatic payment reminders, cash-flow insights, receipts, and many more
Receipts
Wave provides solutions that empower small business owners to simplify their finances while giving them more confidence to run their businesses. The app is available in a mobile version so you can quickly view all your invoices and receipts. Simple but extremely effective.
3. TimeCamp Planner – task management tool with chat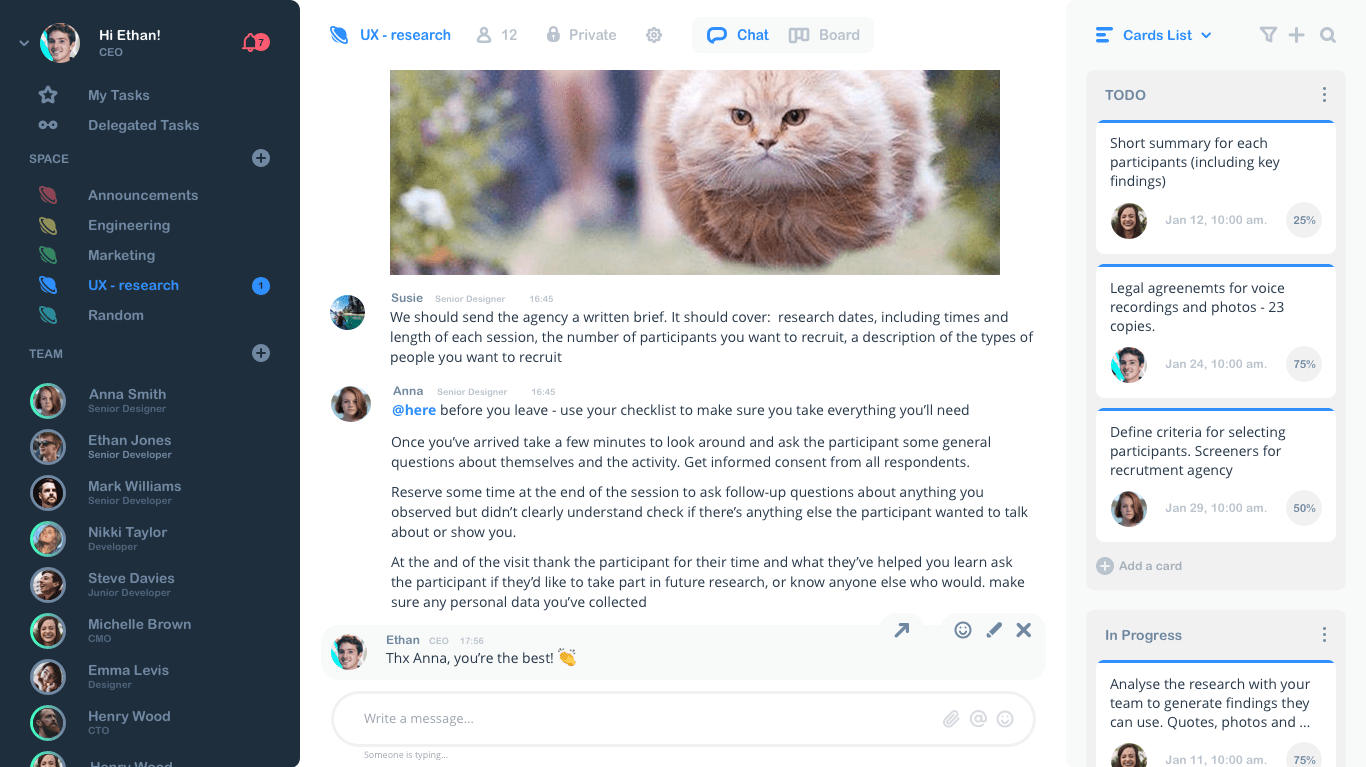 Startups very often have to stay in touch with their investors, clients, other enterprises, entrepreneurs, and the entire team. And it's important to have the right tool for communication. TimeCamp Planner is a combination of Slack and Trello but with more advanced features. You can chat with people and collaborate on tasks and projects in one place.
TimeCamp Planner gives you space to freely and smoothly collaborate with your teams and clients so you don't have to switch between different tabs.
Main features:
Thanks to its design you can see three boards in one place – your team and spaces (different channels), chat, list of cards with tasks.
You can easily convert part of your conversation into a task
The board with tasks allows you to see all projects in one place
Every task can be adjusted – you can set date, assign people to it, add tags, description, attach files, checklist comment on it.
The feature of workspaces allows you to create many spaces, if, for example, you work for various organizations or have different clients
Available as web, desktop, and mobile app
Built-in calendar
Kanban view of projects and tasks
Add-ons available
4. Social Media – for international marketing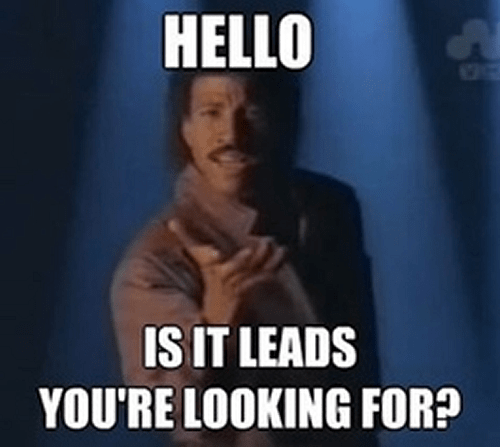 There is a common saying that in today's world you don't exist if you're not on social media. While, of course, you do exist when you're not on social media, it is worth to inform the world about your startup's presence. Such platforms are great for promoting your small business, product or service. The word spreads fast on the Internet and using it as part of the marketing strategy is a good idea.
From all the free business startup software, social media are most effective in terms of marketing. There are a few most popular platforms that are worth signing up for:
5. Hootsuite – for automatic social media management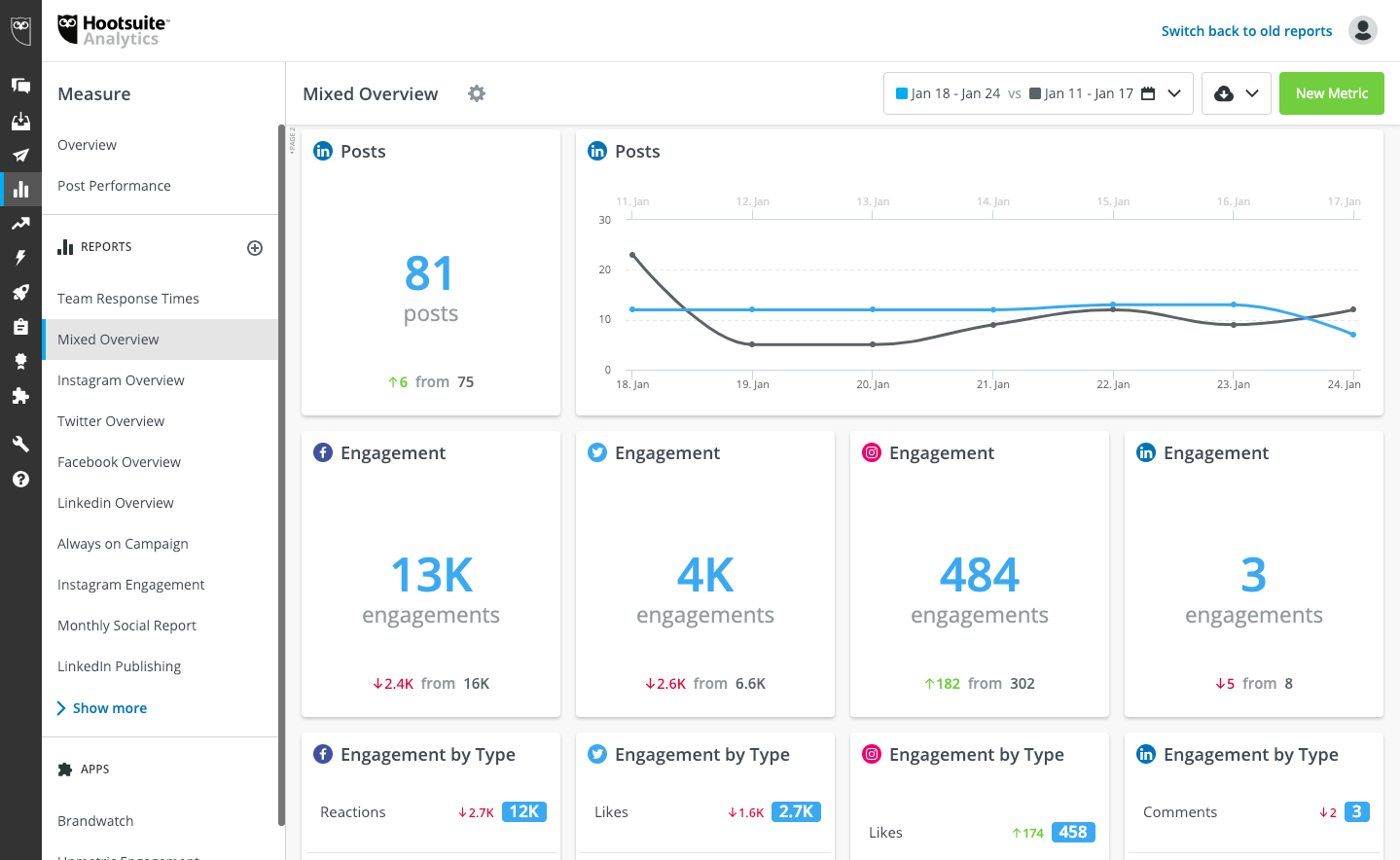 When you have established social media account on popular platforms, you also need to consider their proper management. Since it may be difficult to control them by yourself or you may not afford a social media manager, Hootsuite will do the job. Thanks to this tool you can manage all content, schedule when you want it to be published and track the impact of your social media actions, and follow when people talk about you.
Hootsuite is another must-have. It can help you stay active in social media. Remember, the more active you are, the bigger is the chance of gaining new customers.
Main features:
Automatic post scheduling
Content curation
Analytics with reports
Monitoring features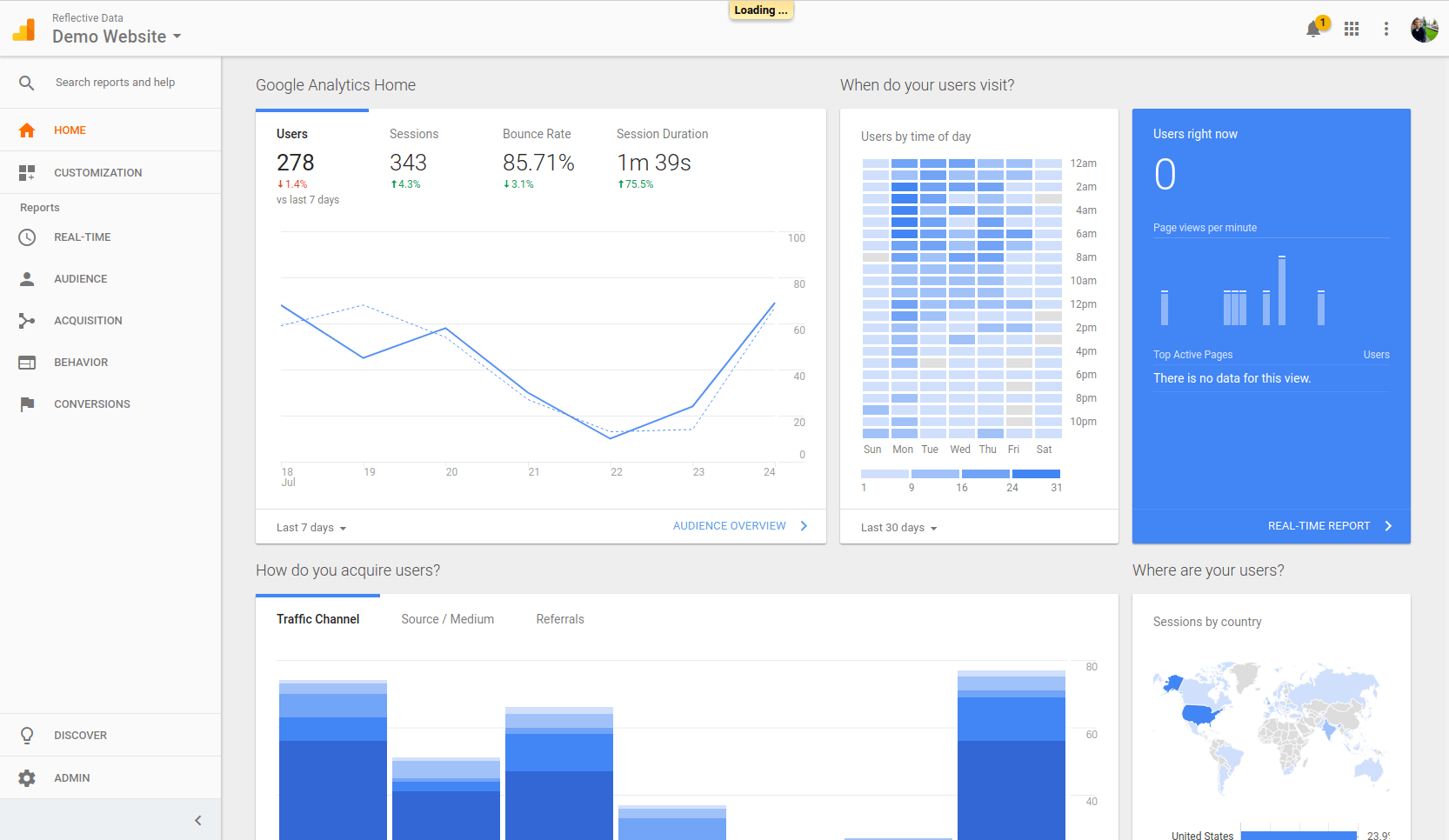 Source: https://reflectivedata.com/dictionary/google-analytics/
Google Analytics is one of the best free SEO tools for small businesses. You will need it if you want to establish a highly-ranked website. It gathers all the necessary data and metrics to assess the quality of the site. Use it to analyze your website or a blog. It will help you improve your ranking, get rid of the defects and gain more leads.
Google Analytics lets you understand your site and app users to better check the performance of your marketing, content, products, and more. You have access to unique insights and machine learning capabilities to make the most of your data. Analytics works with Google's advertising and publisher products, so you can use your insights to deliver business results.
7. Trello – for simple team and workflow management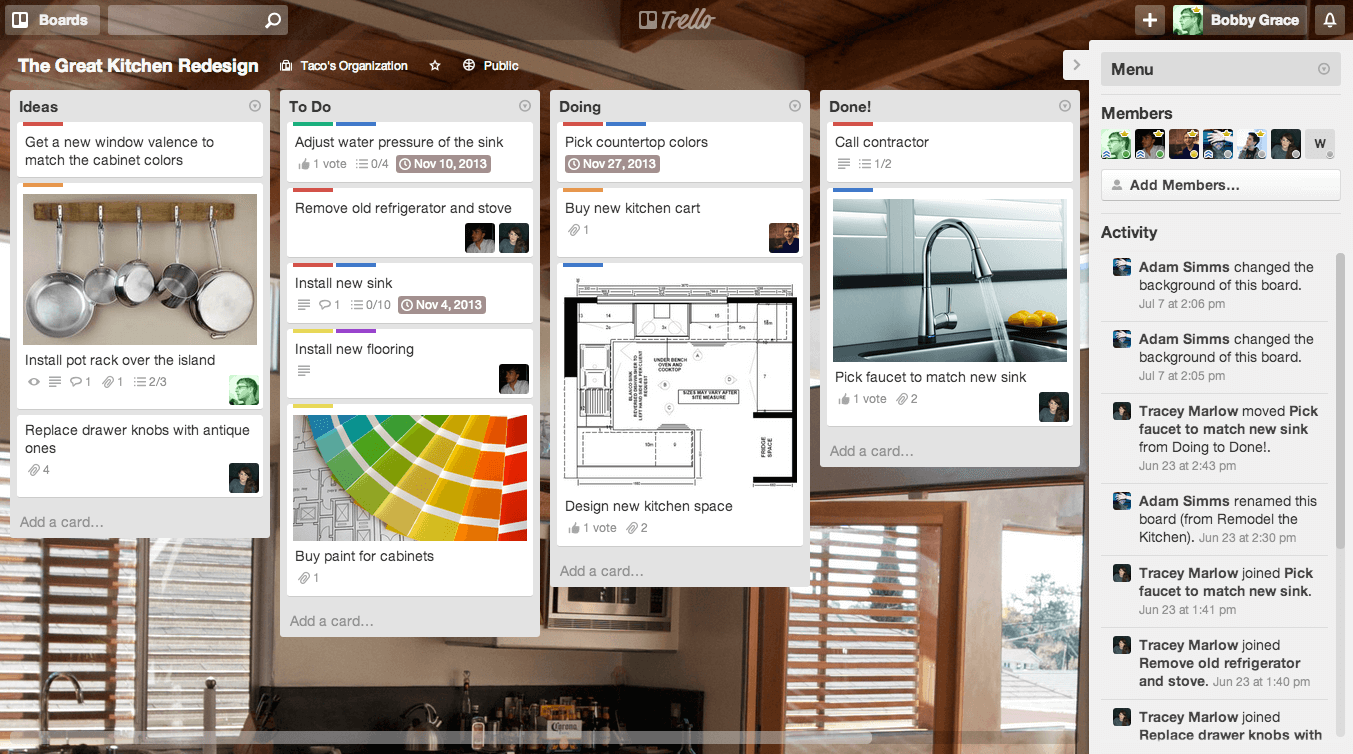 Trello is one of the leading task management applications on the market. It lets you organize all tasks. It offers a digital whiteboard format in place of post-it notes – you can use it for various purposes, from everyday task management, redesigning a website, posting regular updates for your business, to working on complex projects with many participants.
Trello relies on the Kanban system of project management, allowing users to visually organize their tasks. You can use it to categorize your duties and divide them by tasks that you can edit with descriptions, labels, checklist, and attachments. It comes with an intuitive and elegant interface and a free version that satisfies most individuals, and even companies.
TimeCamp is a part of Trello Power-Ups, a directory for Trello's add-ons! Now you can turn your TimeCamp and Trello integration into a real productivity powerhouse.
8. Zapier – for work automation & optimization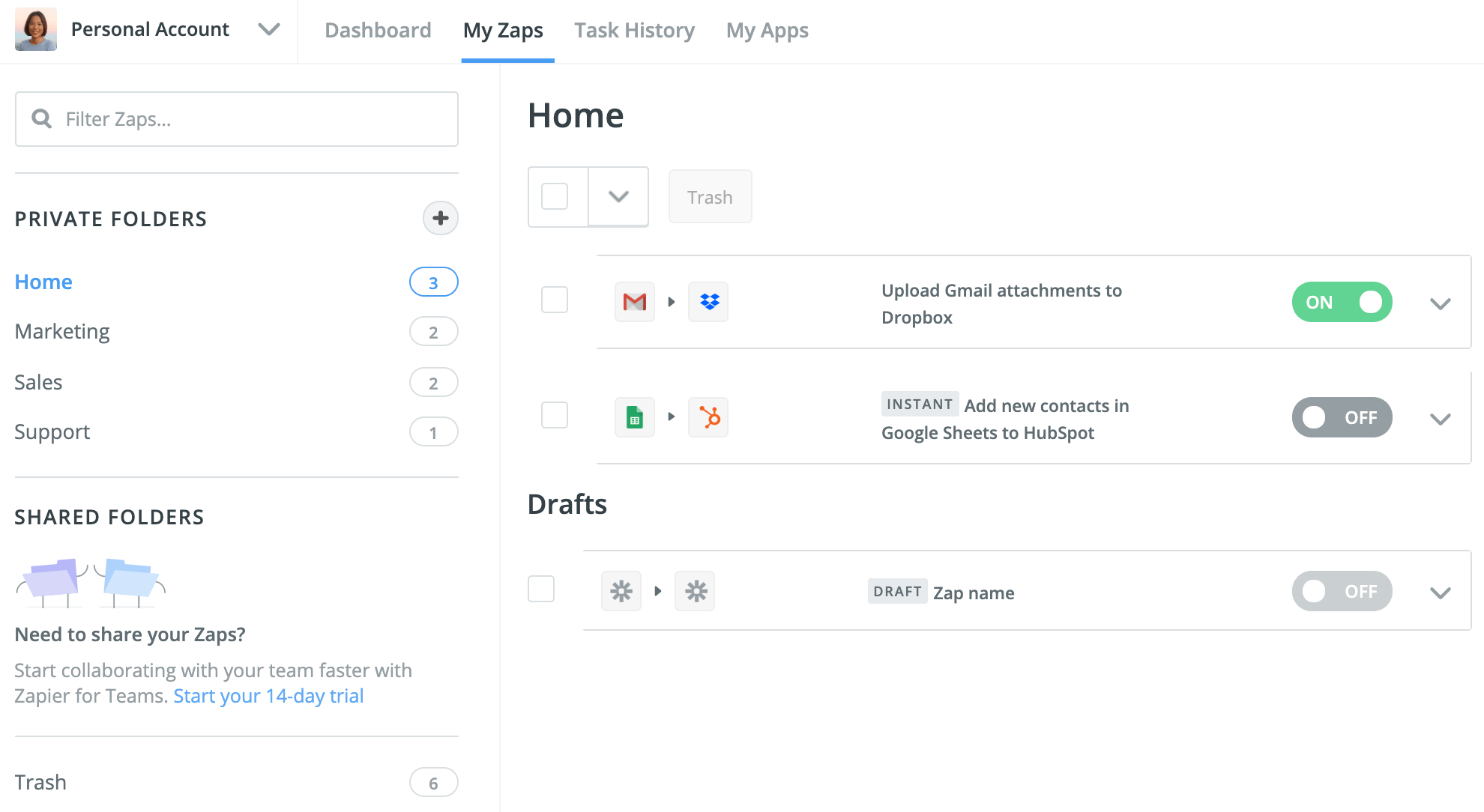 If you're looking for a free tool for startups for easy business automation, Zapier is the right one. This business process automation software allows you to build Zaps that enable you to automate the most important processes for your business or to use applications already available in the Zapier's library.
You can create various workflows and automate repetitive actions, such as adding files from your e-mail to Dropbox. This tool is a real time-saver for busy startups!
You can also integrate Zapier with TimeCamp and find out how long it takes for you to automate workflow!
9. File Sharing
File and documents sharing is essential when running a business. It enhances communication and collaboration but also provides transparency. You can work in real-time and quickly exchange information.
Here are the most popular platforms for file sharing:
10. Basecamp – for project management & team communication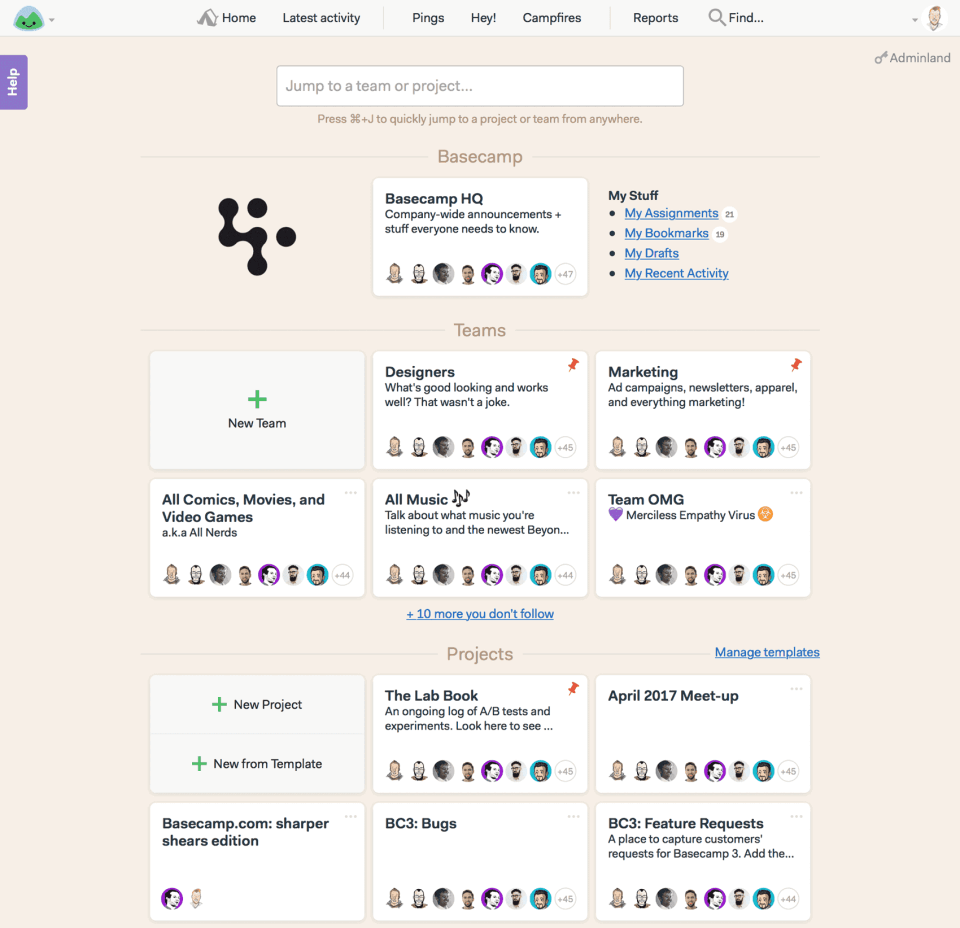 Basecamp is one of the best and most popular free tools for managing a team. It lets you organize, plan, and manage workflow in a super-efficient way.
The main idea behind Basecamp is to eliminate tedious activities related to email. The tool serves as an organized place for teams, projects and company-wide communication. It's better than messy email chains because you can see the whole story from top to bottom and it's easy to get back to what you need at any time.
You can have many projects running at the same time and have a quick insight into what other team members do. Basecamp is a simple project administration app that combines the basic features best for small businesses and remote teams.
The main features of the free version are limited to up to 3 projects, 20 users, and 1GB storage space. For more features, you need to subscribe to paid plans.
11. Aha – roadmap software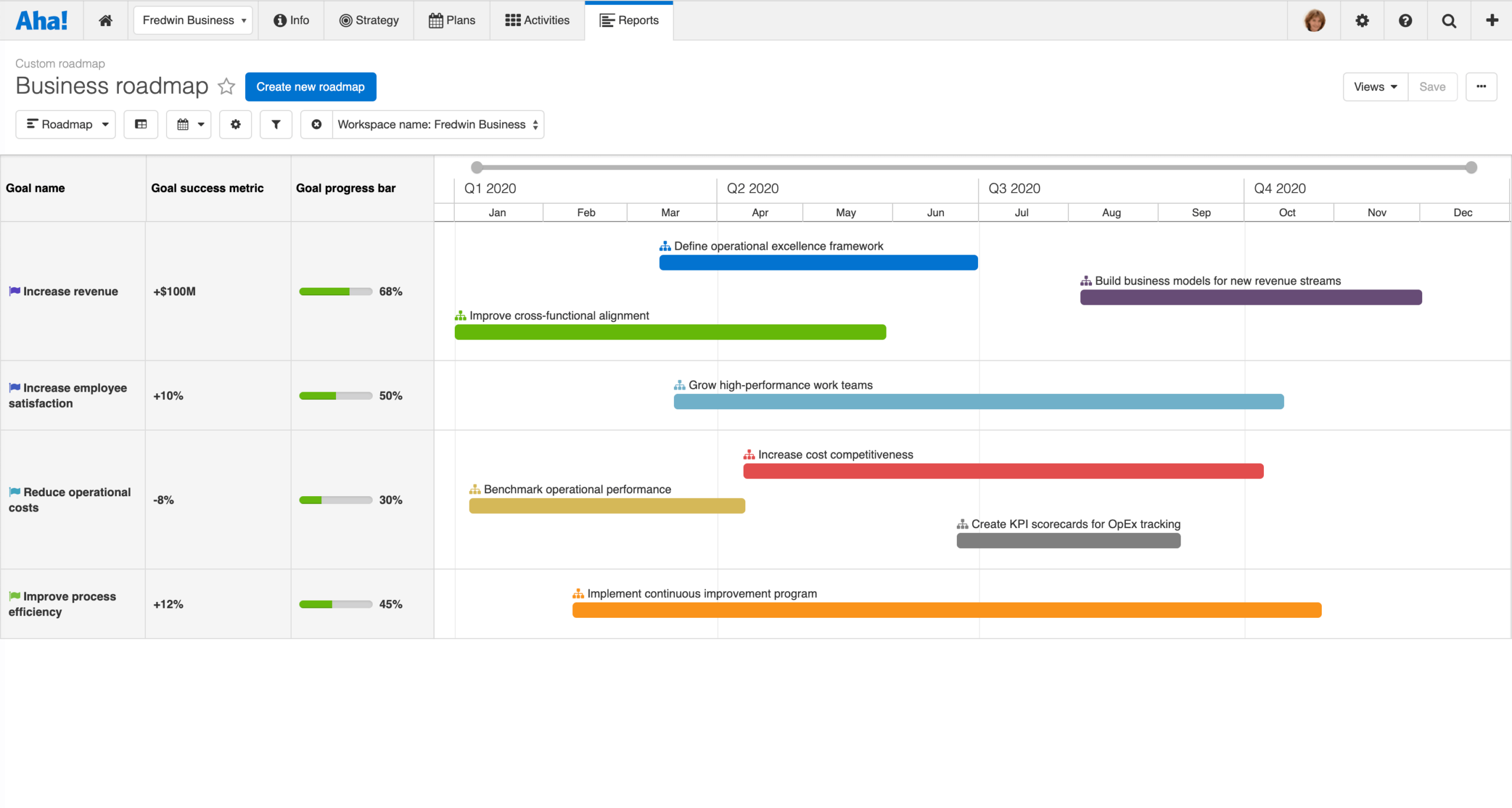 Aha is a free tool for business operations teams. It helps to map a strategy for developing your business. Additionally, the free plan is dedicated specifically to startups so it lets you allocate budget to those areas that really need it in the early stage of developing your strategy.
Take advantage of the tool to manage 5 main elements of business development:
Capture the essentials – Articulate the foundational elements of your business strategy
Define business goals – Establish clear objectives with measurable results
Set budgets and track ROI – Add financial data to your plans
Track cross-functional dependencies – Clarify organizational priorities and set implementation timelines
Highlight the team's momentum – Analyze how the company is advancing against the roadmap. The reports dashboard provides more than 50 example reports, so you can immediately see progress and potential problems.
Aha helps you put your initiatives into action in a quick and simple way.
Read more about creating a project roadmap.
12. Mailchimp – email marketing automation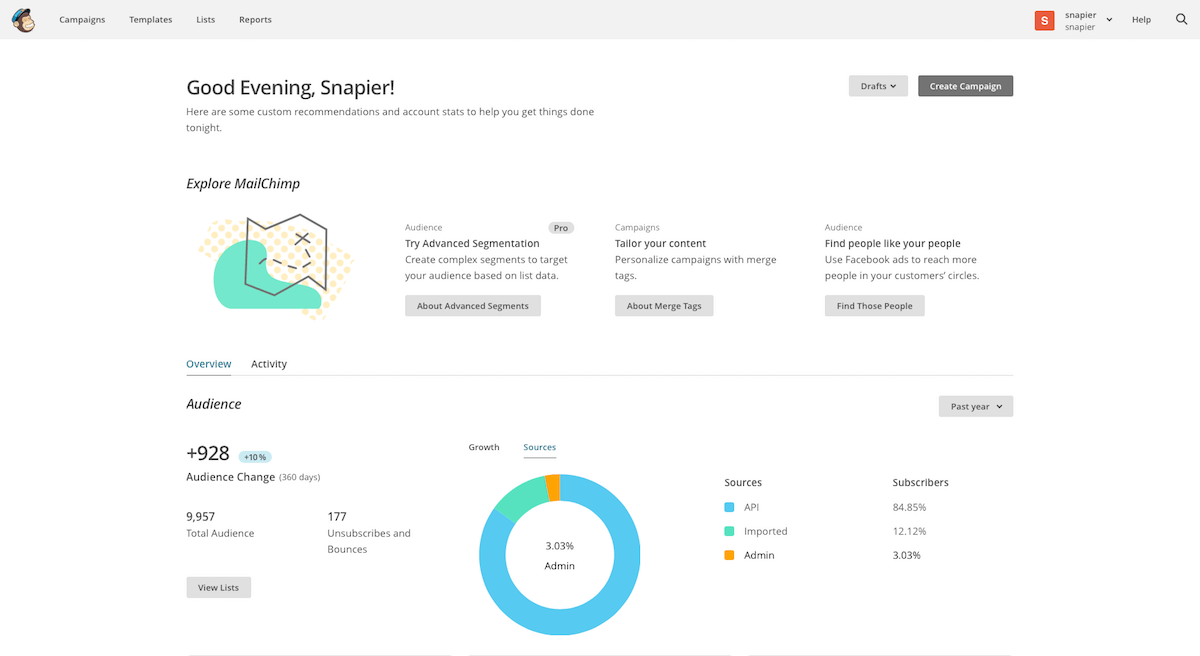 Mailchimp has email marketing, ads, landing pages, and CRM tools – it's an all-in-one marketing platform. It lets you understand your audience and precisely target your content or product. Mailchimp consists of 4 components, each having different tools:
Audience – Marketing CRM, Audience Dashboard, Tags, Segmentation, Behavioral Targeting, Lookalike Audiences
Brand – Content Studio (stores all your files, images, etc.), Templates, Domains, Websites
Campaigns – Email, Social Media, Landing Pages, Digital Ads, Postcards, Automation
Insights – Reports and Analytics, Smart Recommendations, Integrations
Mailchimp helps you automate your marketing campaigns and learn more about your audience so you can gather actionable data, create personalized content and build a better relationship with every customer.
13. Canva – online design tool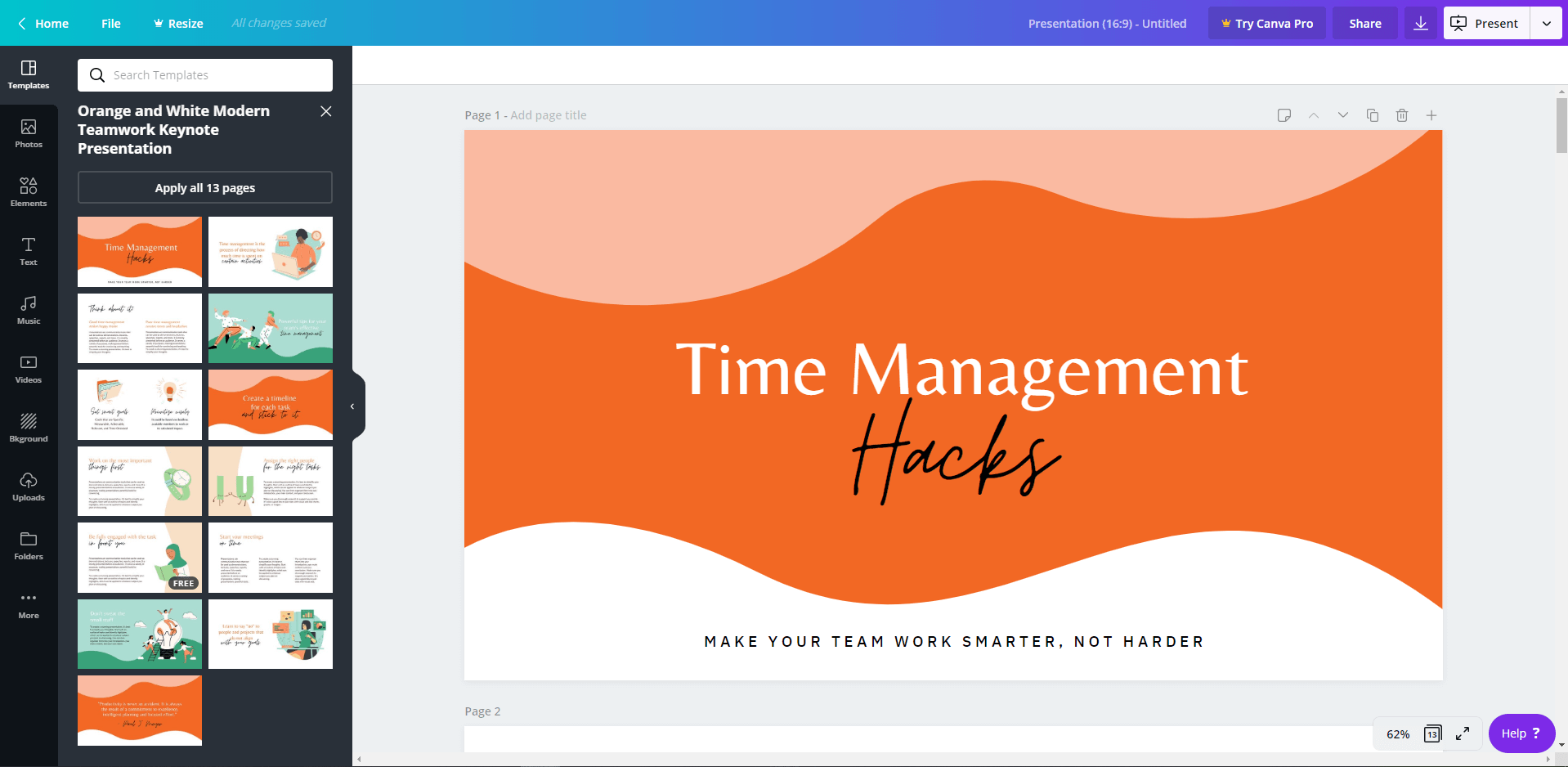 Canva is one of the best tools for designing visual content. With the drag-and-drop feature and layouts, you can create eye-catching wallpapers, cards, business cards, reports, presentations, resumes, posters, logos, social media graphics, graphs, and many, many more.
Canva is especially helpful in content marketing as it lets you enhance your posts, articles, and everything else by adding visuals to it to give your audience an enjoyable visual experience.
The free version, however, has a limited number of free items. So to use the full media library, you either have to pay for a single item or upgrade to a paid plan. Nevertheless, Canva is a helpful online design tool and the free plan should have everything you need to generate engaging content for the start.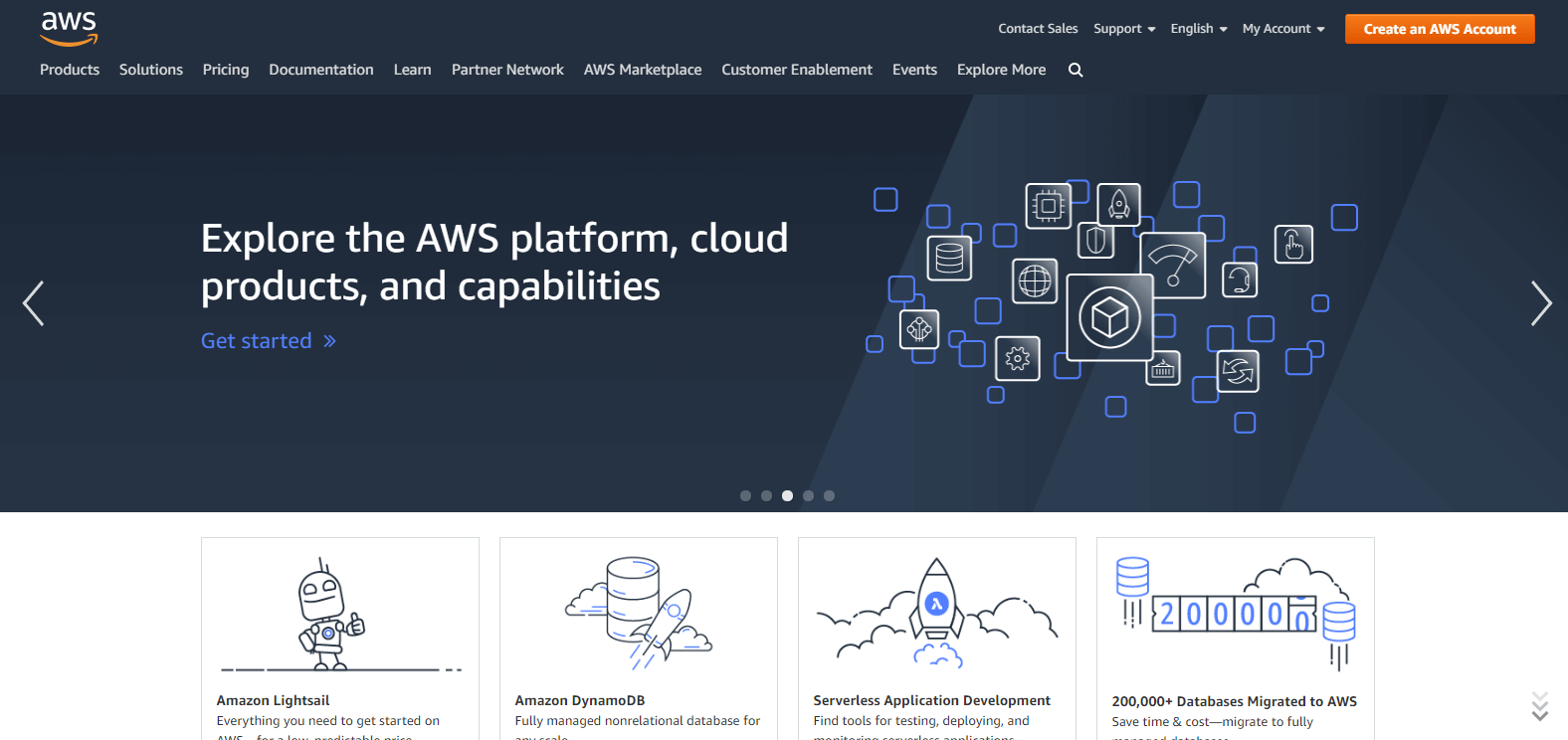 Amazon Web Services (AWS) is a cloud services platform that offers reliable, scalable, and inexpensive cloud computing services (compute power, database storage, content delivery, and other functionalities. It's free to join and you pay only for what you use. It's a secure platform so you can be sure all your data is safely stored.
If you have a lot of data, AWS is the right place to store it.
With AWS, organizations have access to a highly scalable, reliable, and secure IT infrastructure that can be easily tailored to meet their specific needs, while also helping to minimize costs by only paying for what is used.
15. Freshdesk – for customer support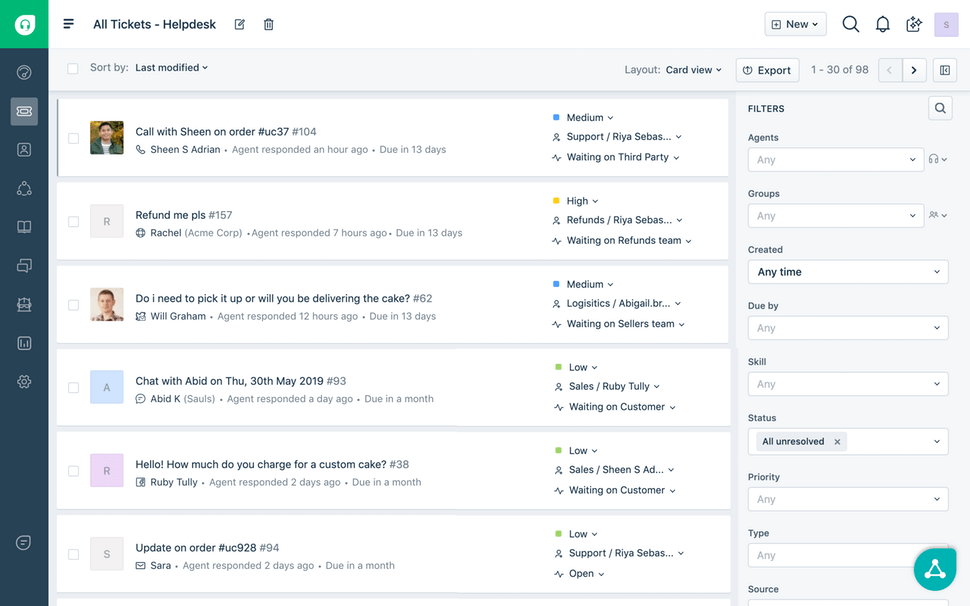 Freshdesk is an online cloud-based customer service software providing helpdesk support with smart automation features. It's a powerful tool that makes it easier to handle issues and quickly resolve your customer's problems.
With Freshdesk you are able to provide outstanding customer service. It's a necessary tool for your company if your service or product requires to interact with customers, especially helpful for sales and support teams.
In the free plan you have access to the following features:
Email ticketing – you can convert all email queries into tickets and track, prioritize and reply to them using Freshdesk
Ticket Dispatch – automatically assign new incoming tickets to agents and groups based on keywords, ticket requester or ticket properties
Team Collaboration
Knowledge Base – you can enable customers to solve their problems by using Freshdesk knowledge base
Ticket Trend Report – an analysis of the tickets created, resolved, and unresolved over a specific period of time
Social Ticketing – you can integrate your Twitter and Facebook handles with Freshdesk and manage all social interactions
Converting calls to tickets in Freshdesk
Check out our Freshdesk time tracking integration!
16. Logo Design – A Logo Maker Tool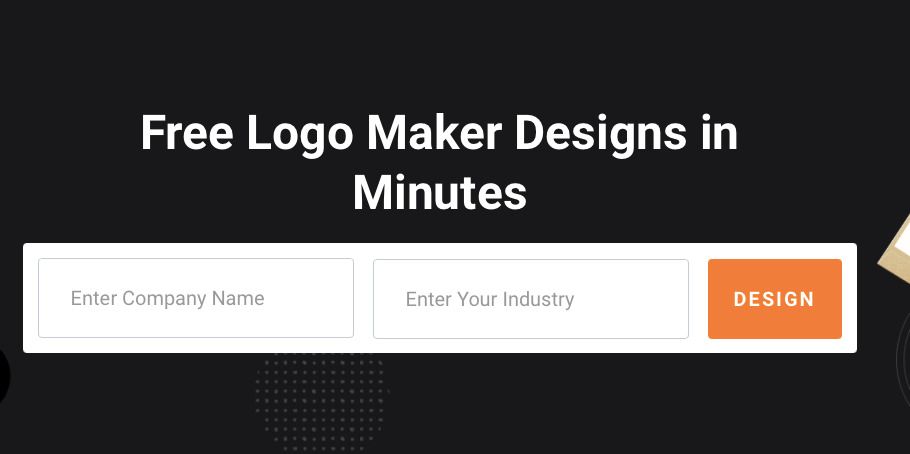 When it comes to online graphic design solutions, LogoDesign.Net takes the cake. It is a full-spectrum graphic design SaaS program that allows you to create business logos without any experience or the technical know-how. You choose your logo template from thousands of pre-made samples. Through customization, you can change the design details and personalize it according to your brand identity concept. You can change colors, fonts, icon, the layout, and so much more. Each logo design is available in vector formats so you can start branding your business instantly. 
The interface is also intuitive and everything works with a drag-and-drop functionality. Since it a complete brand design platform, you can also design your business card, website, social media header, and other marketing paraphernalia with it. 
If you are looking for some exclusive design, our online logo maker tool offers custom design packages. Depending on the package you choose, you can work with multiple designers on your logo design project, get unlimited revisions, and quick delivery time. 
Main Features: 
Thousands of free templates

Drag-and-drop functionality

Complete branding including web design and marketing

Custom designs available

Attractive pricing
17. Social Champ – A Robust Social Media Management Tool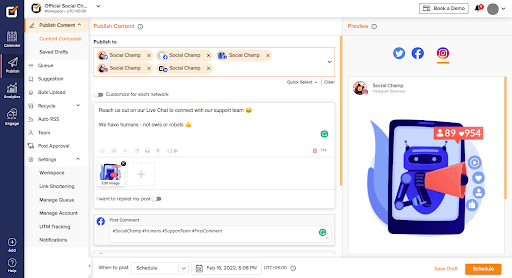 Have you ever spent hours each week posting and following social media? Maybe it's time to save some of your time with Social Champ – A social media management tool to automate your content so you can save more of your valuable time. With Social Champ, you can create, edit, share and publish your content on all major social media platforms like Facebook, Instagram, Twitter, LinkedIn, YouTube, Pinterest, and Google Business Profile. Social Champ offers multiple versatile features like Auto RSS, Recycle, free social media scheduler, Sentiment Analysis, Analytics, and much more! 
The best part is it offers a FREE plan with UNLIMITED scheduling options.
Here's a quick run-down of essential features. 
Publishing

is now easy with Social Champ. Create your post with the trending hashtags and sprinkle it with cool emojis to share your thoughts with the world. 

You can schedule your posts within the content dashboard or choose your preferred time slots using the

QUEUE

categories. 

Get a big picture of all your past, present, and future posts. You can even edit, create and reshare all your social media posts within an

all-in-one Social Media Calendar

. 

Upload and schedule multiple posts all at once using the

Bulk Upload

feature. You can even schedule your posts for up to 3 years.

Keep a hawk-eye on your social media performance, track all the actions of your social media posts using

Monitoring Analytic

s and get beautiful graphs of weekly and monthly performance. 
Bringing all social media integration under one roof, such as Visual Integrations and Social Network Integrations.  
Conclusion
Free apps for startups can help you develop your business and enhance the work of your employees. Use them to improve workflow, work management, resource allocation, and boost productivity.
Before you decide to invest in a paid plan, test software out to make sure it meets your needs and has all the features your startup or small business needs. It's better to cancel a free plan rather than to put up with using inefficient software and lose money.
✍ This post was last updated in March 2020