Best Internal Communication Software
January 24, 2019
by Kate Borucka
4 comments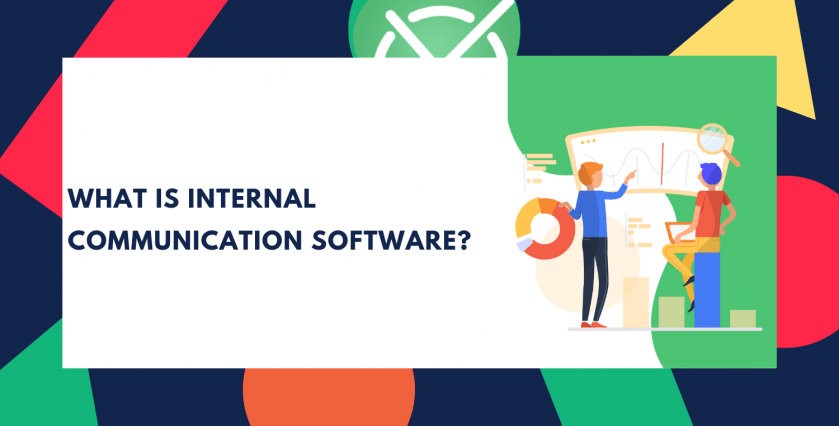 What Is Internal Communication Software?
Internal communication software can be found in every organization. And not only remote teams use it. You can find it in most if not all offices all around the globe. And it doesn't surprise anyone anymore when a team located in one office talks with each other via communication app.
According to a survey conducted by gatehouse, "57% of surveyed said their remit was purely internal communication." Internal communication is vital to business success. If people in the organization are not able to exchange information, they are bound to fail.
Internal communication software helps to communicate, collaborate, and improve various processes by optimization and automation of information exchange. But having a tool does not fix the problem. It's about the practices you take on a daily basis. While the concept of communication is thoroughly studied and analyzed as the study field, in the business, you should develop a transparent system:
Choose the right software to help employees collaborate and communicate with ease
Set deadlines so your team has clear objectives and knows what to do and expect
Avoid communication chaos to eliminate misinformation
Internal communication software can vastly help in keeping this three-step system stable. In fact, one affects the other and completes the circle. Choosing the right app will create a transparent communication system without room for chaos.
If you don't know which tools you should choose, take a look at our list of the best internal communication software. Even though they have the same goal – to enhance information exchange – their feature might slightly differ. So choose wisely!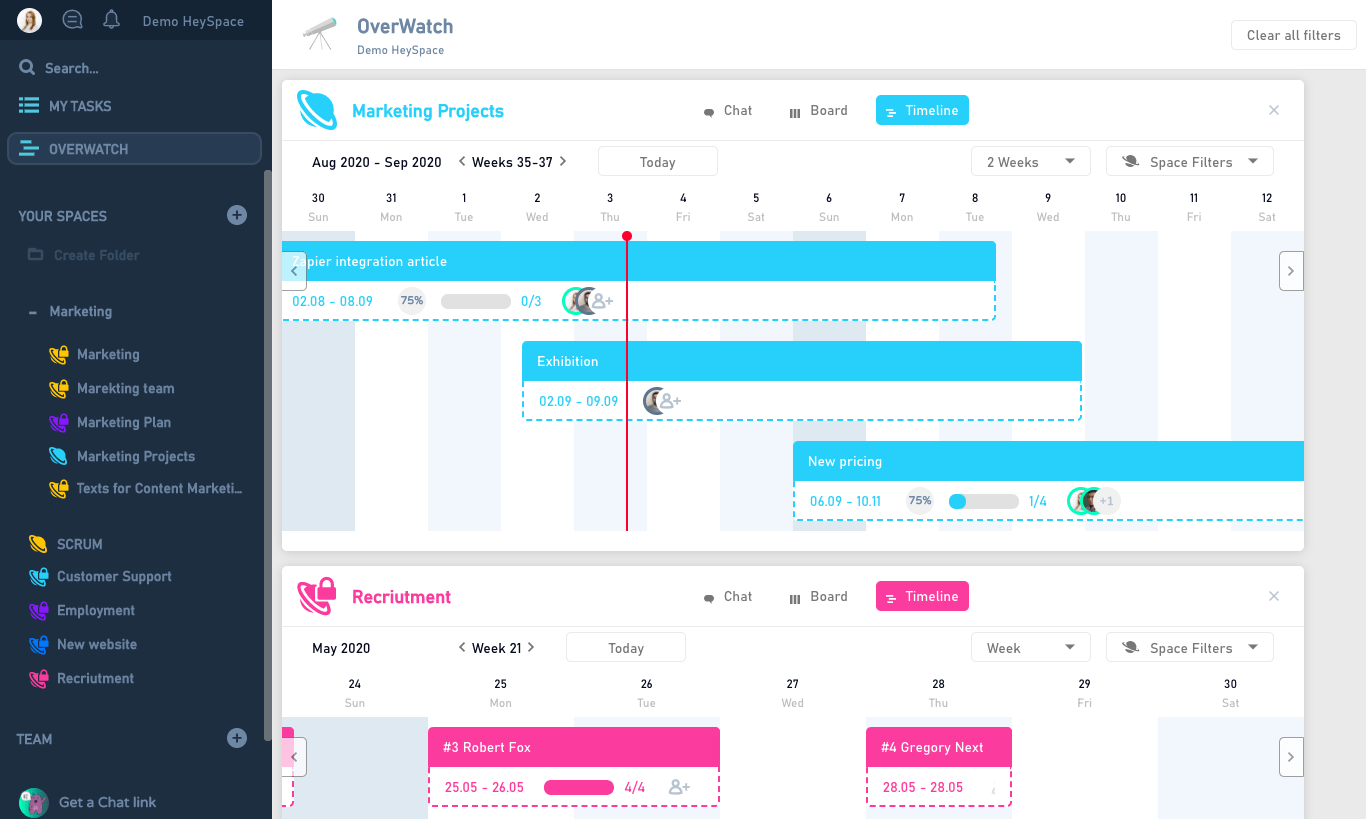 Beside being a communication tool, TimeCamp Planner is also a task management software. It's easy-to-use and practical but at the same time has plenty of useful features. TimeCamp Planner improves work and your team's productivity with many useful features:
Thanks to its design you can see three boards in one place – your team and spaces (different channels), chat, list of cards with tasks.
You can easily convert part of your conversation into a task.
The board with tasks allows you to see all projects in one place.
You can adjust every task – set date, assign people to it, add tags, description, files, comment on it. All to keep you updated on task progress.
You can share any type of files.
The feature of workspaces allows you to create many spaces, if, for example, you work for various organizations or have different clients.
Pleasant and intuitive interface.
TimeCamp Planner gives you space to freely and smoothly communicate and collaborate with your teams. No more switching between apps and tabs. You have everything in one place!
Slack is one of the most popular internal communication software. And some use it even for external communication with clients. Slack is aimed only at communication so it'll be a perfect fit if you're looking for an app that will streamline the exchange of information. Here's what you can do with Slack:
Create channels which you can divide up by project, team or however you want. Team members can either join or leave them as needed.
You can create separate threads not to clutter the already existing thread.
Talk over voice and video call.
Add files with the drag-and-drop feature.
Set availability status.
Choose from over 1,500 apps to integrate, including TimeCamp.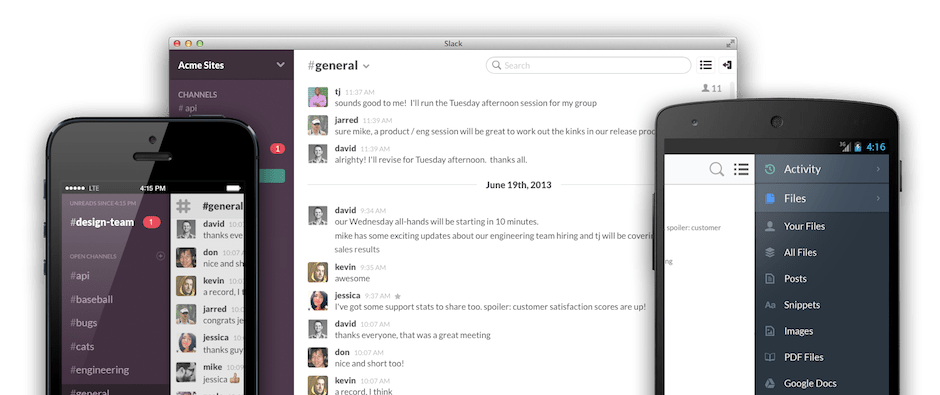 In this software, you can communicate with people via chat, meetings or calls. Everyone can not only communicate but also collaborate better thanks to the access to apps like Word, Excel, PowerPoint, OneNote, SharePoint, and Power BI. You can customize workplaces according to your business needs or clients' expectations.
And the Office 365 tools allow you to make the teamwork easier, more efficient not only by their full use but also because it's easily accessible. You can safely connect across devices. Microsoft Teams might be a good internal communication software for teams scattered across different workplaces. You can use it to get in touch with employees who work on site.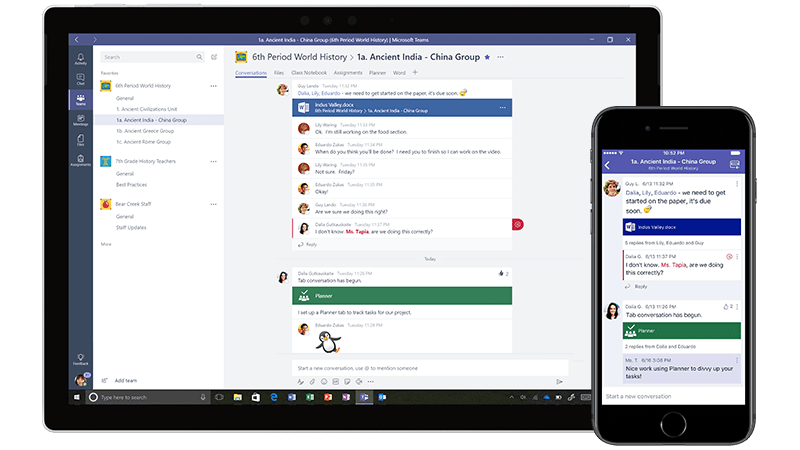 Ryver is a communication and collaboration software. It offers all the typical features that you can find in this type of tool:
Group messaging with unlimited chat & topics, file sharing, and conversation searching
Task management with unlimited tasks, team & personal task boards, and detail specification (checklists, tags, assignments)
Voice and video calls
Ryver uses Active Response Technology™ (ART) which makes the tool super fast. It helps to automate work and make it more effective. You can also integrate Ryver with other apps. Don't forget about TimeCamp integration with Ryver.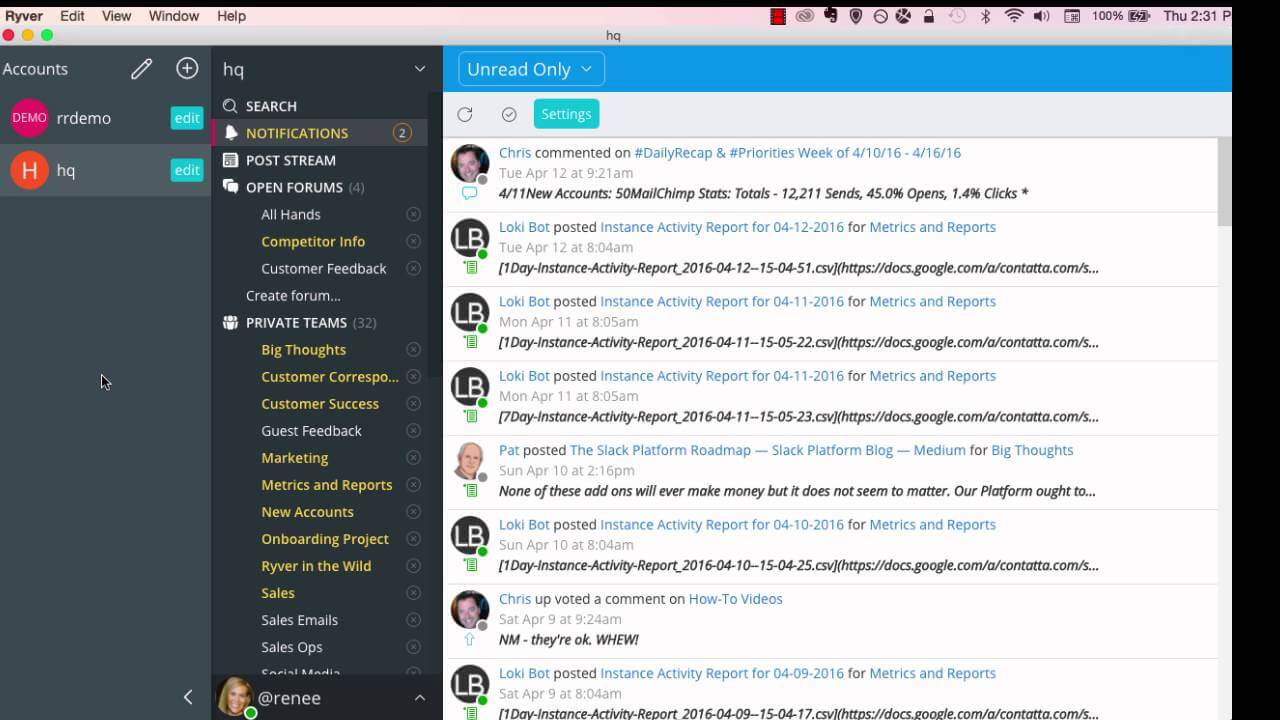 Discord is designed for gamers to communicate while gaming. It allows people to communicate via chat, voice and video calls. But it doesn't mean that it can't be used in business. It may turn out that it works better than all the tools designated specifically for the business purpose. Especially, that passionate people develop it for other passionate people.
You can freely use the tool as an internal communication software and play with it to get the most out of your work. Discord's functionality can be summarized in one sentence, as one of its users described it, "Discord has wonderful uptime, quality sound, amazing features, simplicity, customizable, seamless, gaming overlay, quick bug fixes, awesome PR, and more."

Certain tools are created for certain purposes. Glip was created to enhance team collaboration via strong communication channel. It's an easy, intuitive, and functional software for internal communication. It's a great solution for enthusiasts of simplicity. Glip's top features include:
Team chat and messaging in the real-time
Screen sharing for live collaboration
File sharing and storage
Apart from chat with the function of screen sharing to collaborate live, Glip offers managing tasks. You can easily adjust tasks thanks to various options.
Glip helps to improve productivity by bringing communication and collaboration into one place.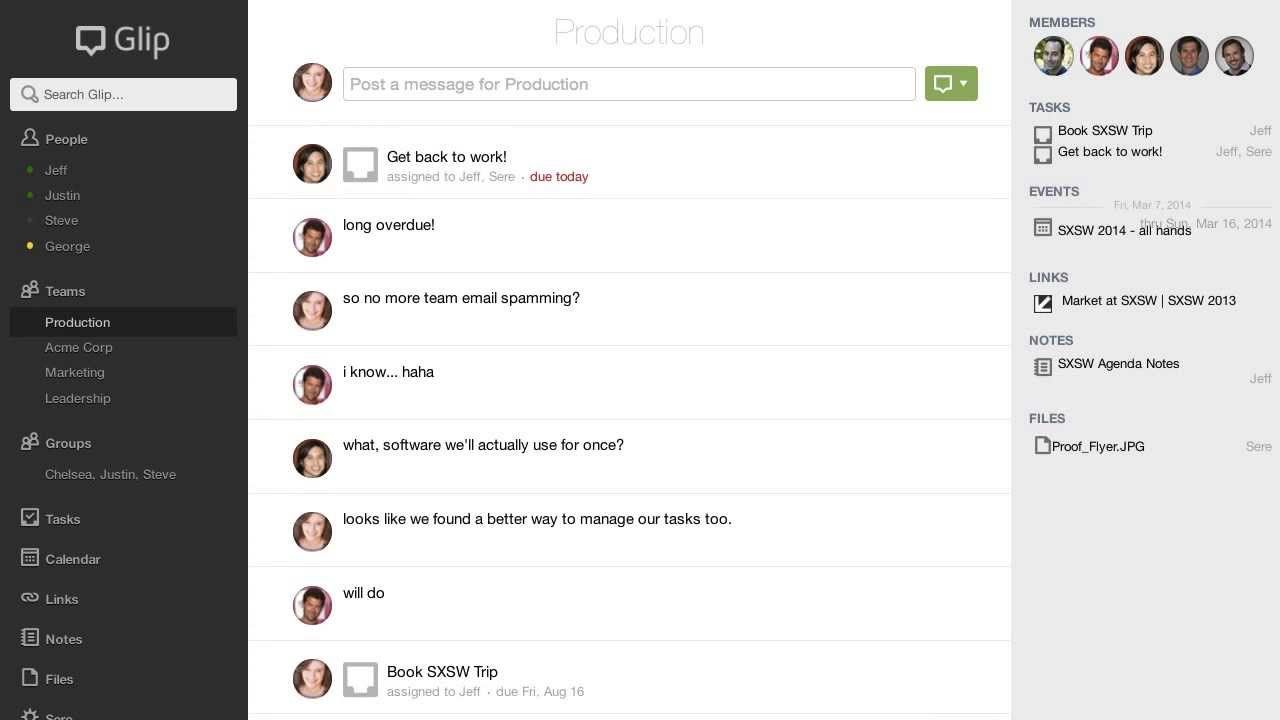 Telegram is a cloud-based communication app for mobile and desktop. You can easily access it from any place and devices because it synchronizes all of them. It's a very simple software with the basic communication features – chat, file sharing, notifications, audio and video conferencing, and search. 
Telegram guarantees security and encryption of all your information. Thus, this internal communication software is appropriate for those who are looking for a simple but safe solution.