5 Best Reporting Tools for Your Thriving Company
December 22, 2020
by Tomasz Celler
No comments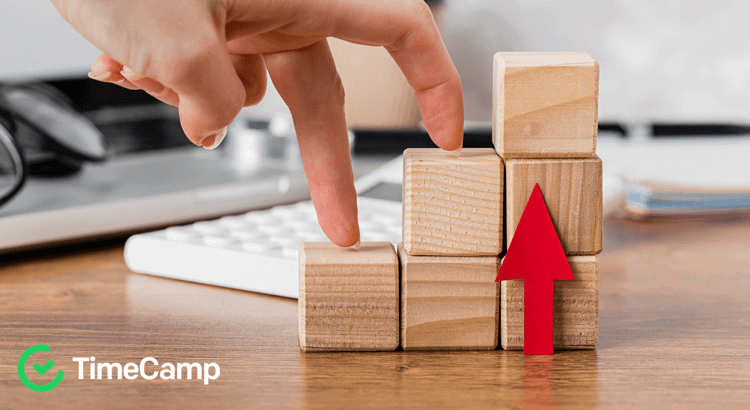 Reporting is essential for companies to collect, analyze data, and draw worthy business conclusions that lead to better decisions and strategies.
In today's fast-paced business environment, a company looking to stay up to date and make rapid, well-thought changes requires a set of best reporting tools to stay relevant.
The Different Types of Reporting
The term 'business reporting' is quite a vague word as it combines three significant areas of a company's activity.
Here's a basic breakdown of the most commonly implemented reporting activities:
Operational reporting – which focuses on the state of regular, day-to-day activities of a company. For example, the amount of weekly or monthly subscribers or the number of served customers.
Managerial reporting – that takes into account how these operational activities translate into the overall state of the company and delivering a clear message to C-level executives, which as a result, leads to making business decisions and forming new strategies.
Financial reporting – with its primary focus on showcasing a company's financial condition. However, this can be applied in two areas, since for some companies, there's a fiduciary responsibility to publish recurring financial reports (mostly for publicly traded corporations and companies). In the second instance, financial reporting for internal purposes provides C-level executives with the same information but focused on financial figures.
How Business Reporting Changed Throughout the Years?
It's no secret that business reporting came a long way since the early 1900s thanks to introducing computers capable of crunching advanced sets of data and having the high-speed internet that allowed the fast exchange of data between employees, departments, or whole companies.
Additionally, the most recent boost came with the popularity of cloud technologies that enabled transferring all these advanced calculations from proprietary software to a web-based application that required only a quick internet connection.
So today, we'll take a look at the list of 5 best reporting tools for your company.
Let's go!
1) For subscription sales analytics – ChartMogul
Price: $0 – 2,000 / month
I guess everyone saw that coming, right? If you're offering a subscription-based solution, keeping track of new, recurring, and leaving customers is a must. ChartMogul is your online CFO that provides constant updates when you either earn new business or churn.
Pair that up with an easy-to-read interface allowing you to set up custom reports showcasing different client segments (e.g., sorted by company size or region), and you'll always stay on top of the essential metrics of your business. Lastly, the e-mail notifications, including the latest stats about your subscriptions, work wonders for getting the necessary information directly to your mailbox.
2) Business intelligence tools – Databox
Price: $0 – 248 / month
Companies usually rely on tons of data from social media analytics, website traffic, and brand recognition, not to mention their sales analytics and customer service metrics. That's where Databox comes in – it acts as your company's main dashboard that's fed by all of your analytics data collected.
This way, you can view the numbers and reports from all of your company's activities and processes. It comes with a set of predefined reports and templates that gets you started in just a few clicks.
Price: Free
The be all end all tool for every digital marketer, whether you're working for a digital marketing agency or an in-house marketing team. Google Analytics is a web analytics dashboard for keeping track of your website's traffic and everything that's closely related to it – conversions, engagement, user acquisition, and much more.
All you need to do is install the Google Analytics tracking code on your website and log in with your Google account.
4) Marketing automation & reporting – HubSpot
Price: $0 – 3000+ / month (depending on the package)
Let's face it, every web-based and digital business that acquires its customers through the web needs to have an established inbound marketing strategy. The more you scale up, the more you need to implement a marketing automation system to have an efficient and scalable user acquisition process.
Here's where HubSpot steps in with its broad portfolio of tools ranging from a sales CRM to a feature-rich marketing automation platform up to a custom CMS and customer service platform.
5) Productivity, attendance and project reporting – TimeCamp
Price: $0 – 7,50 / month (per user)
Well, we saved the best for last. 😎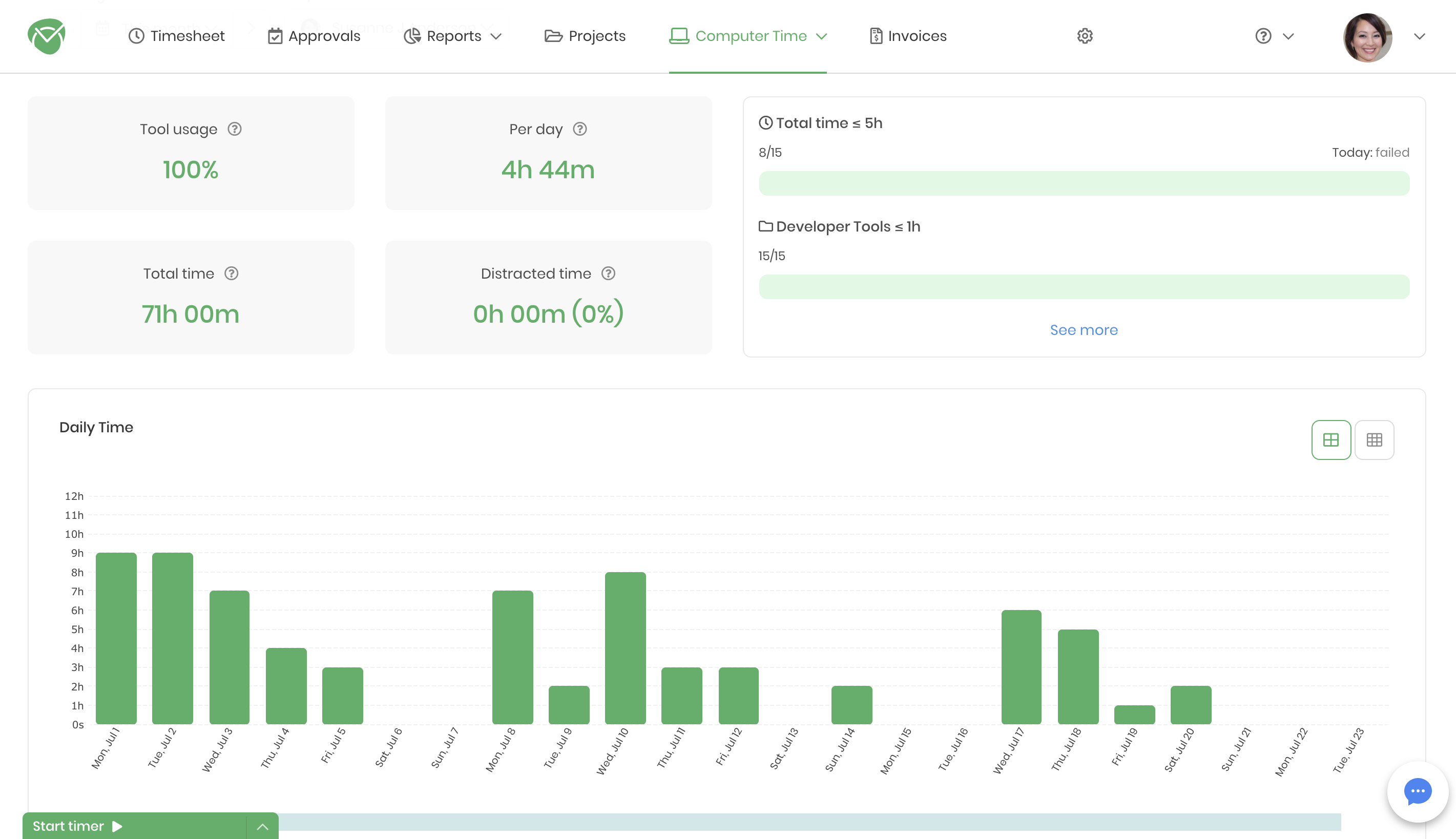 I'm sure that by this point, you already are aware of how TimeCamp helps you to self-manage and improve your productivity by showcasing how you and your team spend time on different tasks and activities throughout the day.
However, did you know that TimeCamp is also great for tracking your projects and providing real-time insights on budgets, profit margins, and even team availability?
Thanks to its wide array of available integrations, TimeCamp can be paired with your go-to project management app such as Trello, Asana, Jira and many more so that you can maintain your current workflow but harness the power of TimeCamp's precise and automatic time tracking?
Well, if you didn't know what, then you need to try TimeCamp and see for yourself 🙂
Sign up for TimeCam for free and take your business to the next level!
Future Trends for Business Reporting
With the rise of AI and its application to cloud technologies, it's clear to see that the future of business reporting lies in more automation and predictive analytics delivered faster and in a precise fashion.
Companies seeking to get exact figures quickly will be in the market for advanced reporting systems. When information is considered the ultimate competitive advantage, companies won't shy away from opening to new tech trends and solutions.
Summary – The Need for Reporting Tools
Without a clear understanding of a company's current state, whether that's financially or its productivity and output, companies will have a slim to none chance of surviving in today's competitive business landscape.
Thankfully, with the advantages of today's technology, you don't need to spend vast amounts of money on large proprietary systems that require additional implementation (and incur additional costs).
There are easy and accessible web-based reporting apps that will give you a clear understanding of how your company performs across all relevant areas and draw the right conclusions.