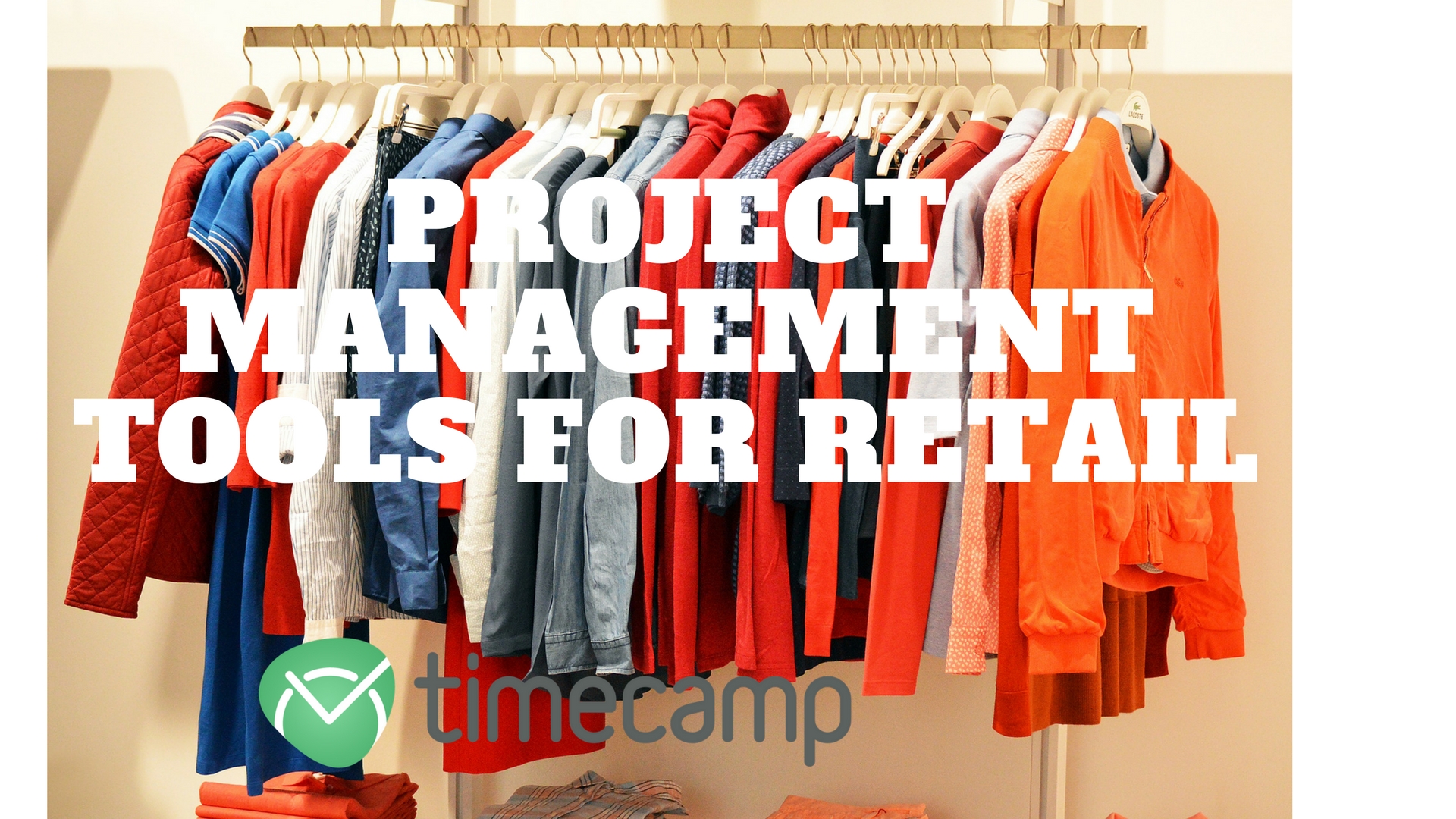 The world of business is full of nebulous questions. One of such dim terms is "project management". But the devil's not so black as he is painted. While, for instance, practices and tools used by PM are an exceedingly specific aspect of the business world, almost anything can be considered a project when it comes to execution. For example, retail. Revenue and expenditure, the target market, supplies, etc. − the mentioned is what makes a retailer a typical project manager.
As such, every retailer needs a helping hand if they want to be competitive on the market and don't wish to be eaten together with their shoes by competition. Project management tools are a perfect solution in that case. And since they are numerous, one has plenty options to choose from:
TimeCamp 3.0, one of the best web-based project management solutions, will allow one to solve all nitty-gritty problems. What has it to offer? First of all, it boosts cooperation between team members. Moreover, once known as a time tracker, the app supports one's actions with its innovativeness, accurateness and intuitiveness, which makes it a viable competitor on the management market. Its aim is to help project managers have work done on time while remaining within reasonable budget limits. It makes possible maximizing the results, all because TimeCamp 3.0 enables one to keep their team's work under control and communicating with them efficiently. Moreover, it provides one with a user-friendly, attractive interface created through the project managers needs. Finally, the tool grants its users the possibility to manage unlimited projects and customers without any additional costs. In short, if you are looking for a perfect management solution, TimeCamp is right for you.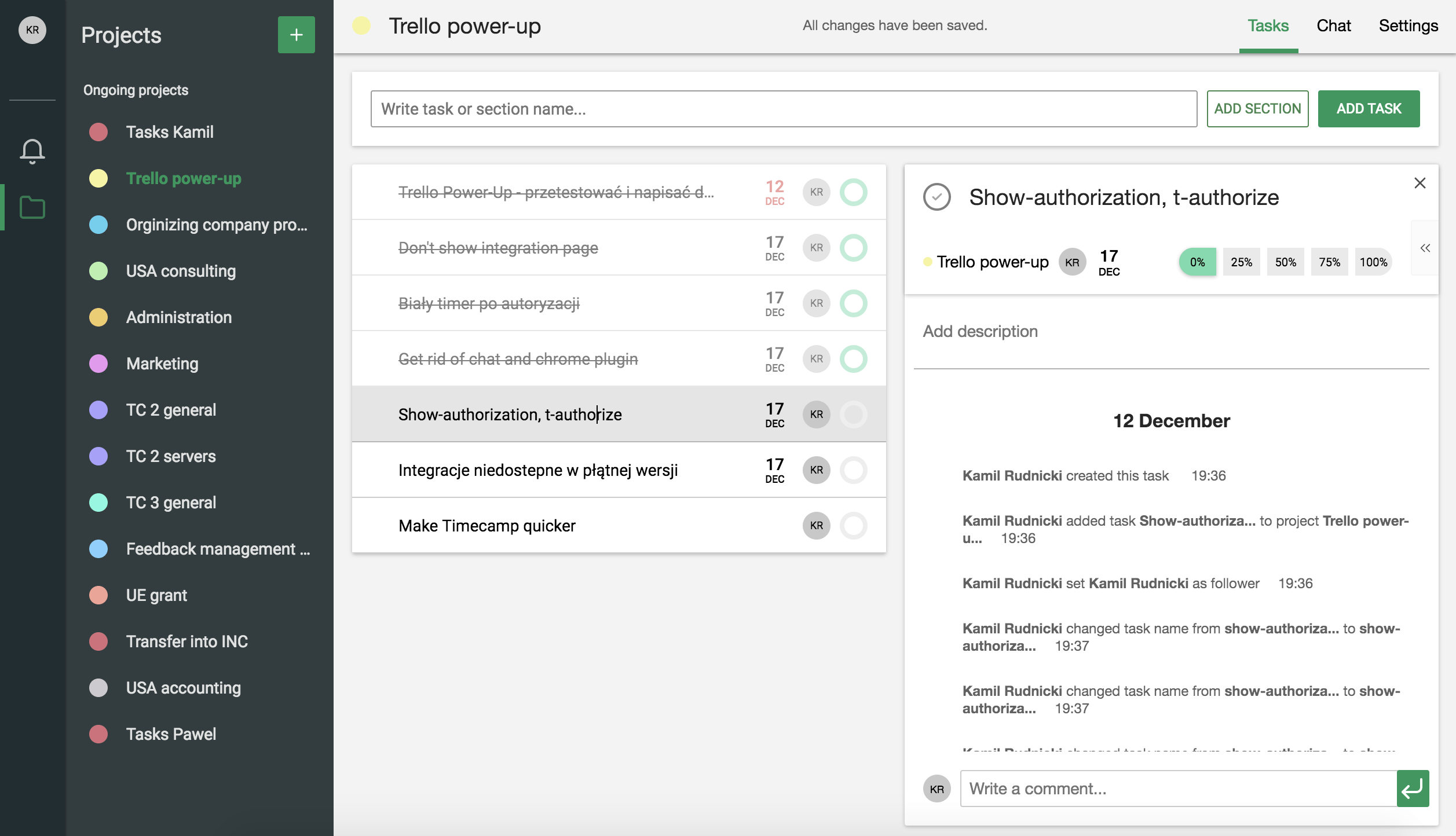 If you are a global retailer and are looking for comprehensive back office and store management along with a POS system, this a modular solution is what you are looking for! Retail Pro offers two point-of-sale (POS) solutions. Each supplies both small and large businesses with modern architecture and the option to customize a POS solution to meet specialty needs. The tool is scalable and accessible across multiple platforms.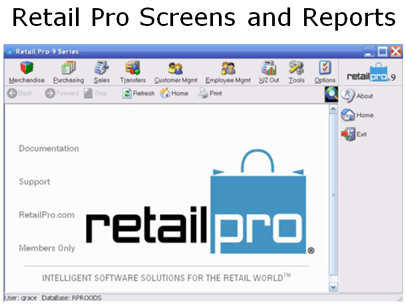 Key features:
Desktop and mobile point-of-sale solution
International currency support
Single and multi-brand franchising models
Fully customizable
Personalized reporting
Supports layaways, special orders, and gift registries
Supports purchase orders and transfers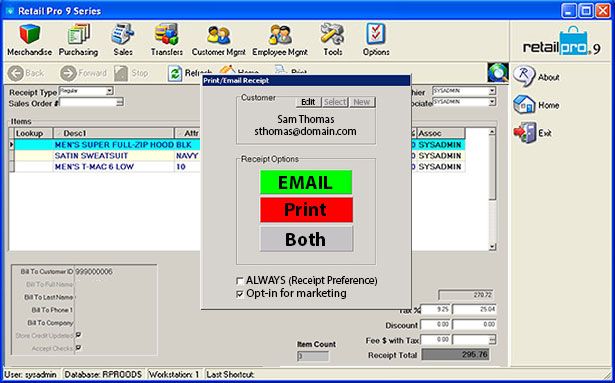 iQmetrix is the premier provider of retail management solutions dedicated to the wireless industry. It focuses on innovation, agility, and service. RQ is a powerful as well as an intuitive retail management software, and as such, it supplies one with features enabling them to manage and streamline the core functions of business, like POS, CRM, Inventory Management, HR, and Accounting. It also offers innovative applications to accelerate profits including Marketing, Advanced Reporting and Analytics, and Sales Force and Service Automation.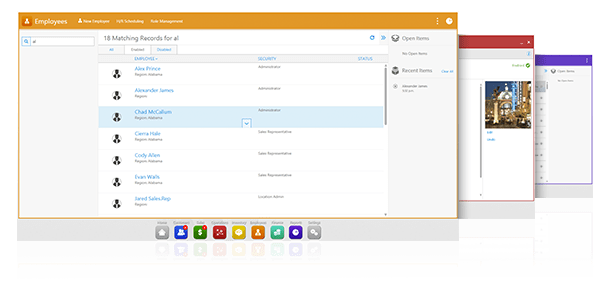 Key features:
Customer Database
eCommerce
Inventory Management
Multi-Location
Purchasing
Returns Management
Sales Tracking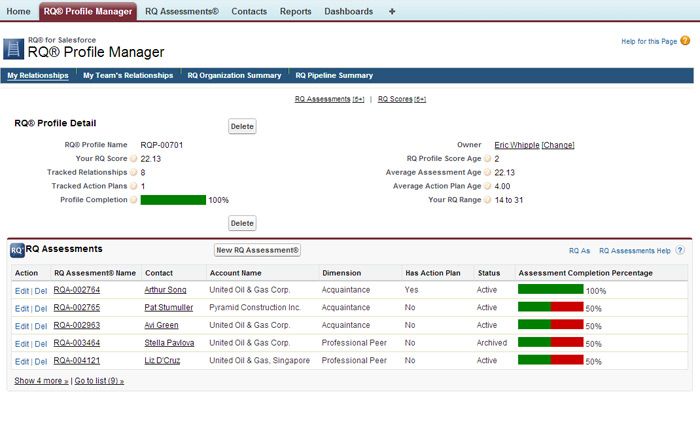 About the app:
The tool enables one to make big things happen with their small business. The company behind the app specializes in serving the technology needs of specialty retailers and quick-service facilities. Products they offer are built for speed, simplicity, and security. Prices are adjusted to the possibilities of small business. POSExpress is built on Microsoft.NET technology, and powered by SQLSever which makes possible reliable and fast processing of one's transactions.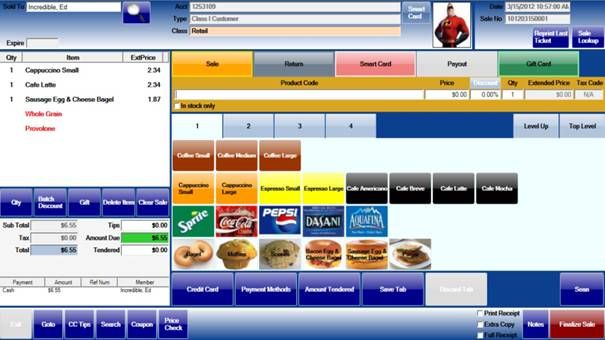 Key features:
Customer Database
eCommerce
Gift Card Management
Inventory Management
Multi-Location
Returns Management
Sales Tracking
SMA is dedicated to retail and is a convenient and easy-to-use mobile tool which aim is to increase a company's productivity. It's done by organizing product information, having total control over it, tracking statuses of all items one offers to their customers and enabling mobile payment. The solution enables to display product catalogs and interact with one's back end systems to adjust inventory. Finally, it offers 400+ ready-made templates.
'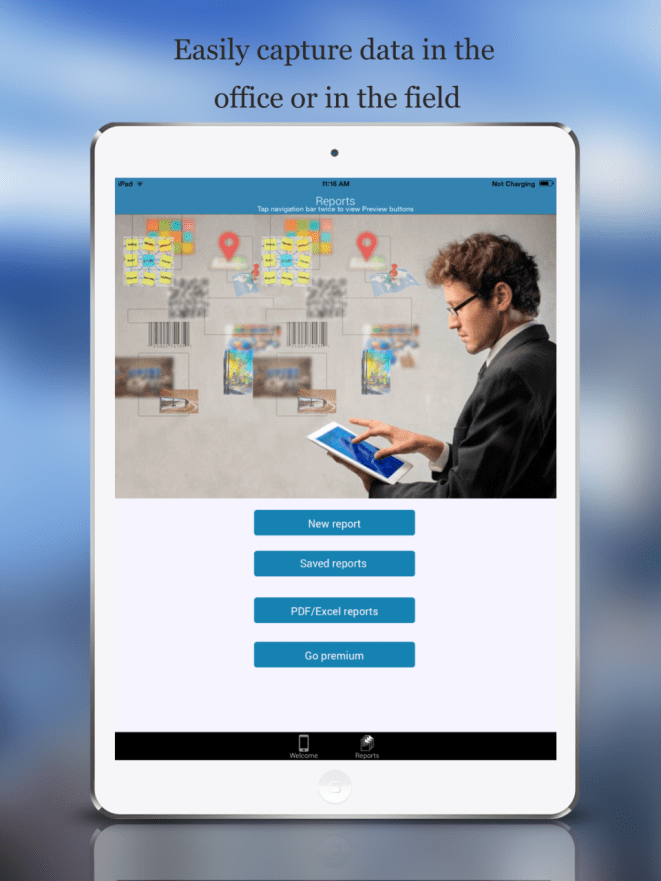 Key features:
Customer Database
Discount Management
eCommerce
Gift Card Management
Inventory Management
Multi-Location
Purchasing
Returns Management
Sales Tracking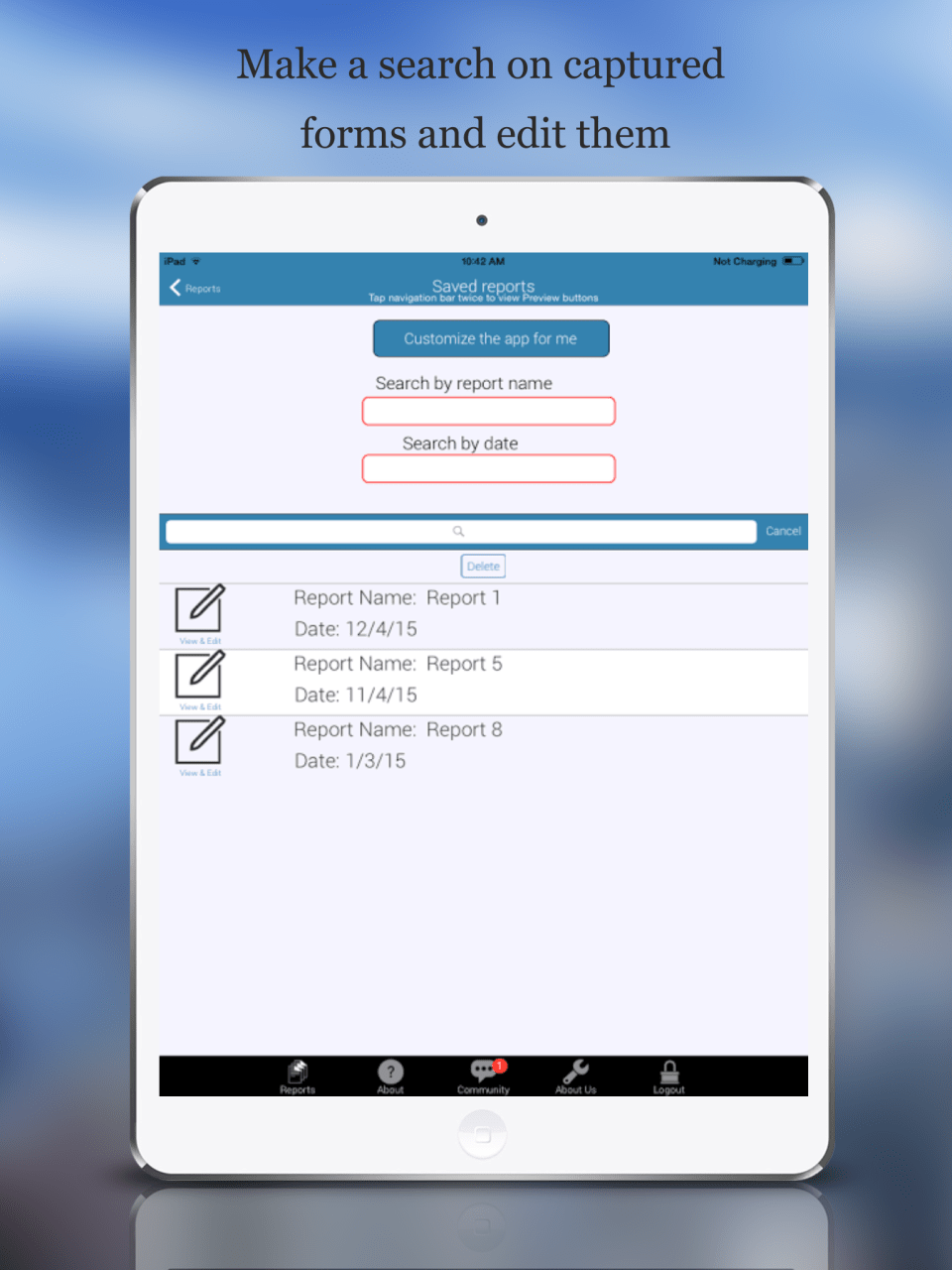 The idea behind the creation of this tool was to accommodate the Multi-Location, Multi-Store Retail Operation. All information, stored in the cloud, is aggregated and displayed in a simple, cohesive manner on your dashboard, making it easy to get a real-time snapshot of your business. The app is a powerful yet simple tool.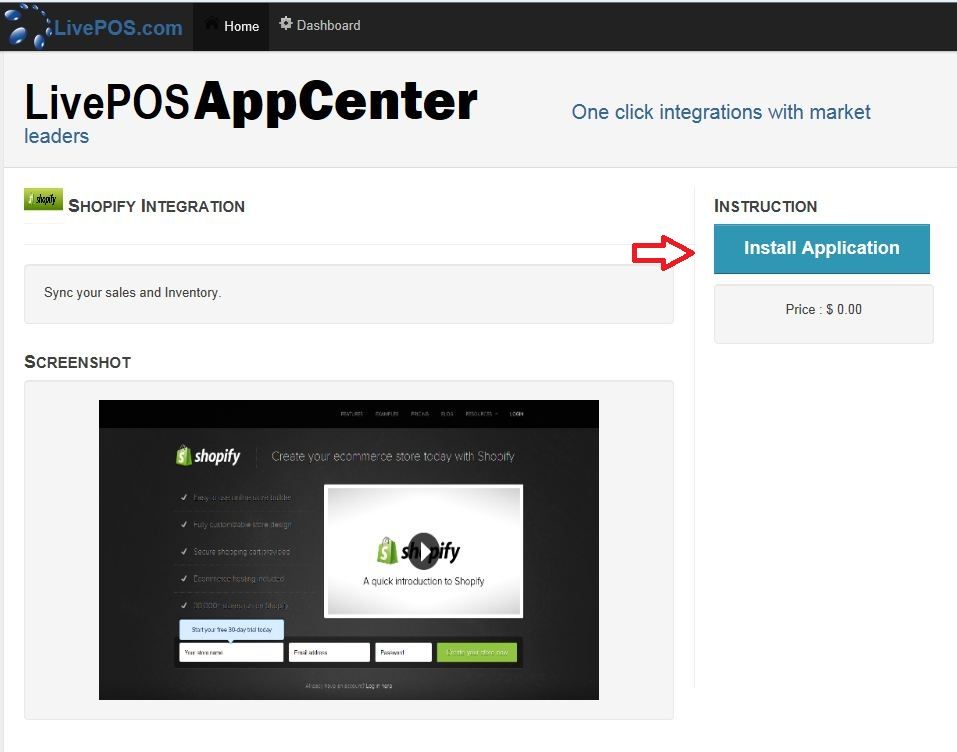 Key features:
5 second credit card authorization
CRM features
Employee management & payroll
Real-time dashboard
Offline protection
Accounting integration
eCommerce integration
Inventory management
Text message alerts
Gift card & coupons
International currency support
Mobile access
Custom access
Franchise management dashboard
Invoicing & account receivables
Employee scheduler
Chat functionalities
Custom email
Sales & inventory reports
Integrated credit card processing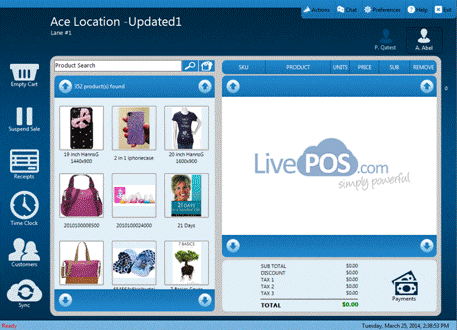 SUMING UP
Project management may seem to be a bit vague term. At least at first. Going into details, one finds out that almost every aspect of their life is some kind of a project, starting from meals to shopping at the market. Even people working there are engaged in projects, though it may appear they do nothing special because they just sell their products. Nothing could be more wrong. It demands a great deal of effort to do it − keeping control how much one needs to order, how much they have to pay for it, etc. It's hard work, seriosuly. Luckily, there is project management software which can help them in that matter.   
Related posts