Why We Need Tagging In Task Management System
February 5, 2023
by Magdalena Wysocka
No comments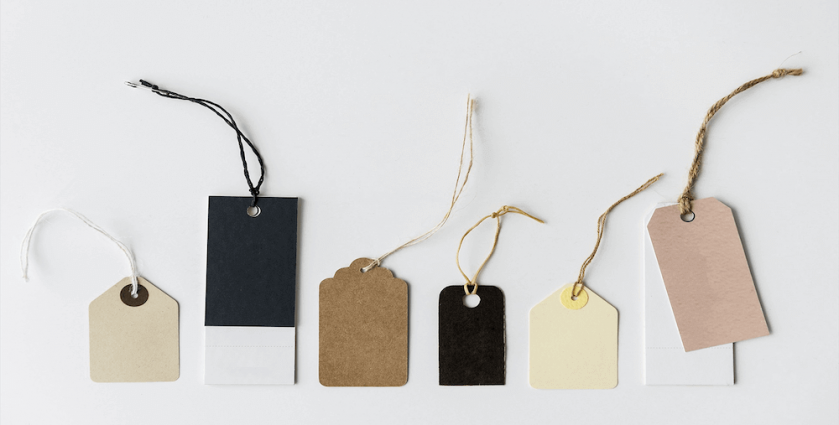 Good work organization requires good solutions and clever treatments that will help us arrange everything that is happening. Hence the idea of using a tag management system. Read our article and find out more!
Tagging in Task Management System
You may wonder what's the big deal with tags and why would you need them at all. This feature is available in many apps yet people still don't know why and how to use them. We're going to introduce you to the world of tags and their importance.
What is tag management?
Before we move on to tag management, it is worth telling what the tag itself really is. According to Wikipedia: In information systems, a tag is a keyword or term assigned to a piece of information (such as an Internet bookmark, multimedia, database record, or computer file). This kind of metadata helps describe an item and allows it to be found again by browsing or searching. Tags are generally chosen informally and personally by the item's creator or by its viewer, depending on the system, although they may also be chosen from a controlled vocabulary.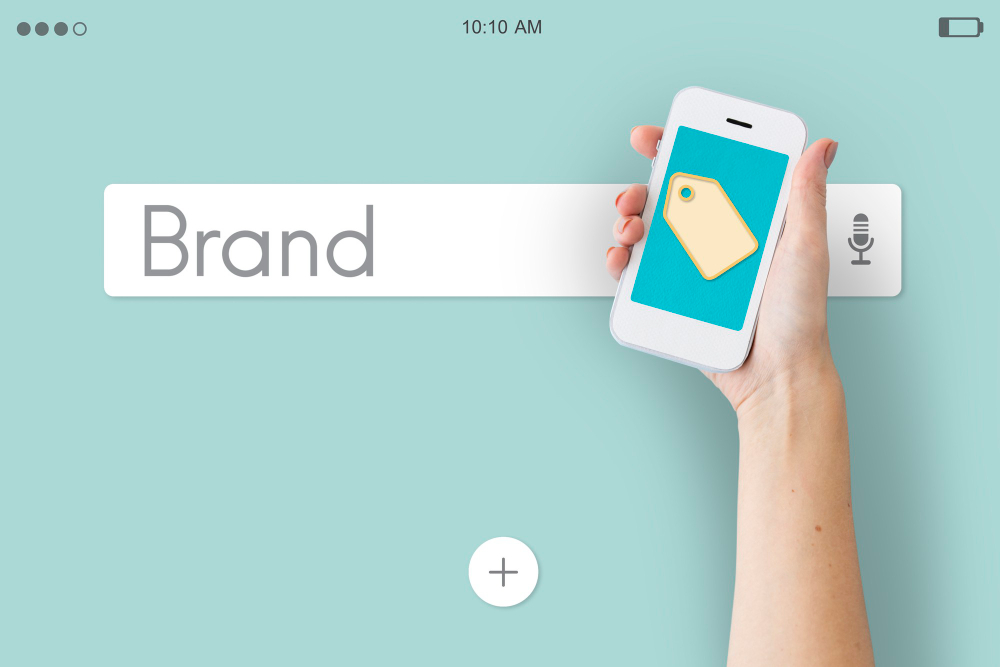 Tag management is nothing more than creating new, categorizing, organizing, organizing, and using existing tags in order to use them as efficiently as possible.
What is a tag management solution?
A tag management system or tag management solution helps with managing tags. It makes it simpler to do all that stuff with tags – implement, categorize, organize, and maintain. TMS is essential for first-party data collection and data management in an organization while helping to increase the quality of customer service.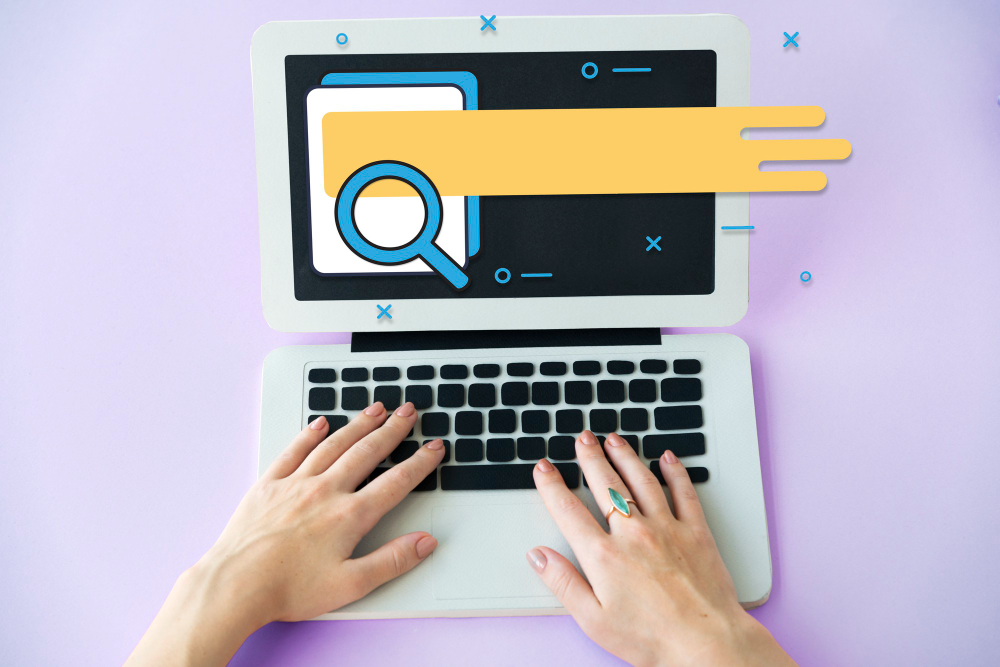 Why using task tags is so important?
Tagging is extremely important in any type of work. It doesn't matter if you're a project manager, CEO, or team member. There are only benefits coming from tag management systems:
It helps to categorize data.
The team can clearly see the goals and objectives.
There is no chaos in tasks and in the feed.
It is easy to find information – tags work like filters, they help you sort out unnecessary information.
It increases privacy controls.
It makes the customer experience more efficient.
It makes project management easier.
As you might have already noticed, tagging in a task tags in management system makes it easy for people to find what they're looking for. They don't have to check all dashboards, projects, tasks, or lists in search of their projects but they can find what they need in just a couple of seconds.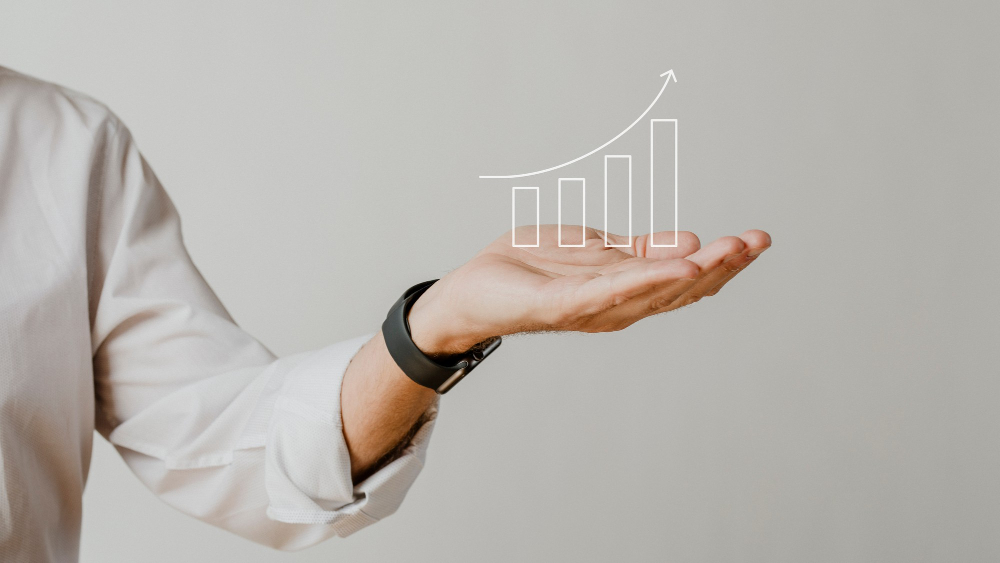 Also, task tags in management system system helps to keep transparency, and order in the team's work, and by that it boosts productivity. Additionally, if your organization uses tag management tools such as TimeCamp Planner, a task management app with chat features, it's easier to collaborate and communicate. And if you keep such information as clients' data, invoices, or files in such a tool, you can quickly access it without the need of going through the entire software.
How to use a tag management solution?
Using tags is a piece of cake and, in fact, it doesn't need any special or magical knowledge. It's so simple even kids can do it!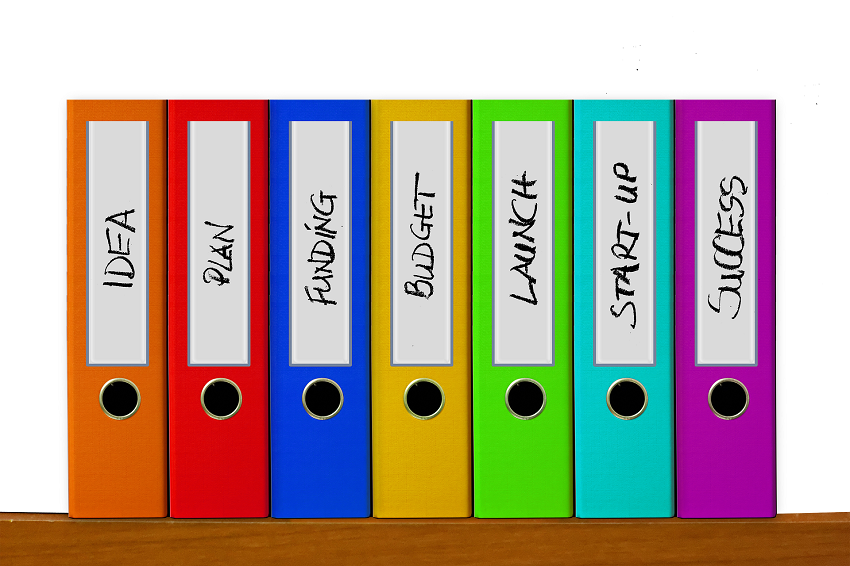 For the beginning, all you have to do is think about how would you name a new task tag that you will use in your organization, channel, or project, whatever it might be. Then create a tag with it. It will enable people to easily find important information and organize their work. In almost every tag manager you can choose the colors of tags and freely use the tag feature. In that way, you can determine the different colors for different projects/channels/tasks/etc.
Whenever you want to find a specific thing, you simply type the tag's name, and voila! You get what you were looking for with a snap. It couldn't be easier!
Tag management solutions – examples of use
Dynamic tag management enables quick and effective work, but how to use it in the work? How to make the customer experience easier or help in web analytics or digital marketers' job? Find out examples of use:
1. Tag as the main project
You can create a specific tag for tagging tasks that are assigned to one big project. If you are running a huge ad campaign for a chocolate brand you can tag every task like campaign time, campaign strategy, campaign graphics, etc. by tag "chocolate campaign".
2. Tag as a task priority
Name a few tags by the level of priority and use them to mark the most urgent and the other tasks. You can use tags like high priority, low priority, or none priority.
3. Tag as a process
Create a special tag for processes like analysis of the consumer's needs or recruitment. You can use tags as a skill, experience, or other important characteristics, or just mark what stage of the process is a specific person.
4. Tag as a task category
If you are managing a huge project it's really useful to create tags with categories. Use names like marketing, devs, sales, HR, or other tags and find what are you interested in faster.
5. Tag as a client name
When working with clients, it's really important to be aware of who are we talking to or for whom we are making tasks. That's why to make an order and prevent misunderstanding you can create tags with your client or company's name.
6. Tag as the effort of the task
Use tags to decide how big is the task and how much effort and resources would require. Mark tags as days or users needed to make something. The sky is the limit.
Tag management system in TimeCamp Planner
TimeCamp Planner, collaboration software for teams, has been positively acclaimed by users, even though it's a new app on the market, and has been praised for its functional features. But it's still in the intense process of development and there are many changes yet to come. One of them is the feature of tags, which we've just released. Find out how it works!‍
We are very open to feedback because our users' opinion matters to us. And many of them pointed out that the tool lacks tags. For many people, tagging in task management software is crucial and the lack of this feature makes it more difficult to work productively. And so we decided to implement it. It is extremely easy but tremendously enhances work. See how it works in 3 simple steps:
To access the "Tags" section you need to click your avatar (the upper left corner of the screen) and choose "Settings".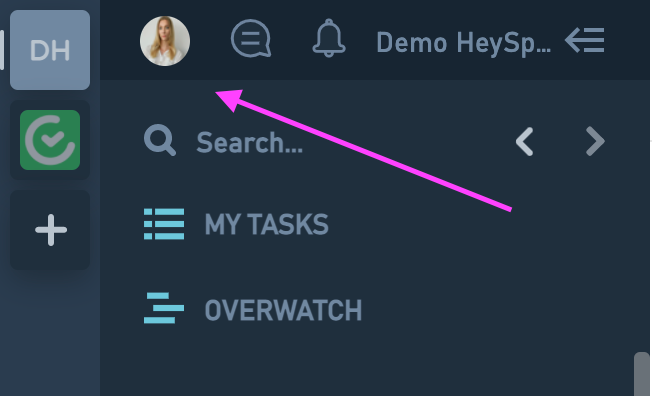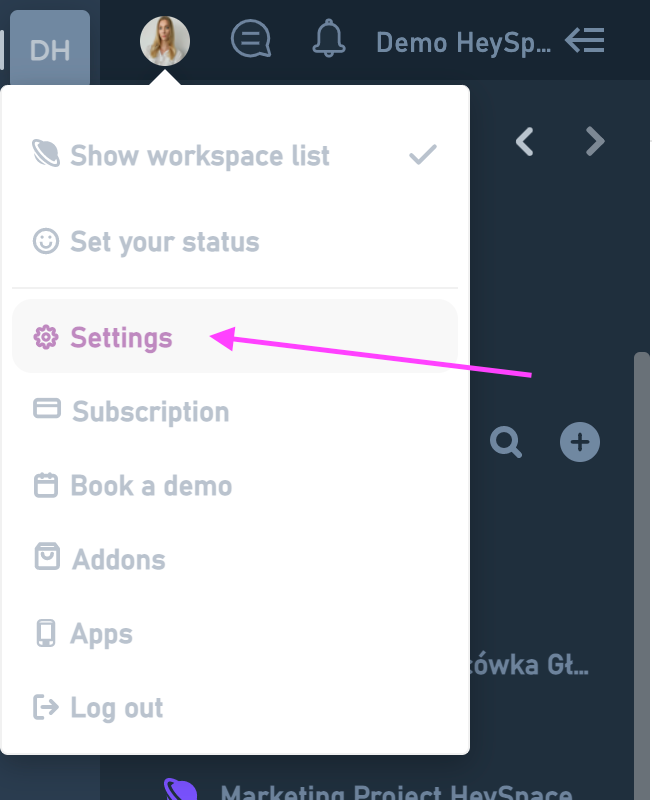 Then, simply click "Tags" with a little symbol of a tag next to it.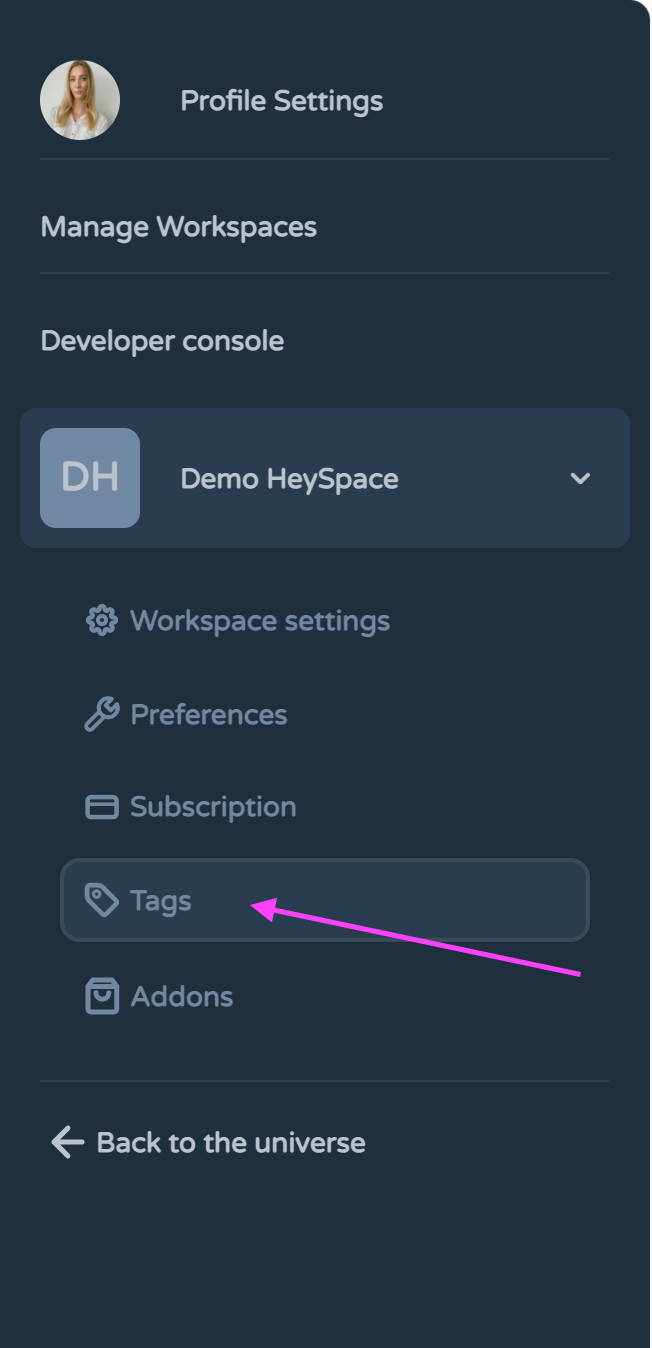 Now, when you're in the section, you can see various tags. They are put in alphabetical order. Here, you can do whatever you like with them – add or remove them, change colors and names.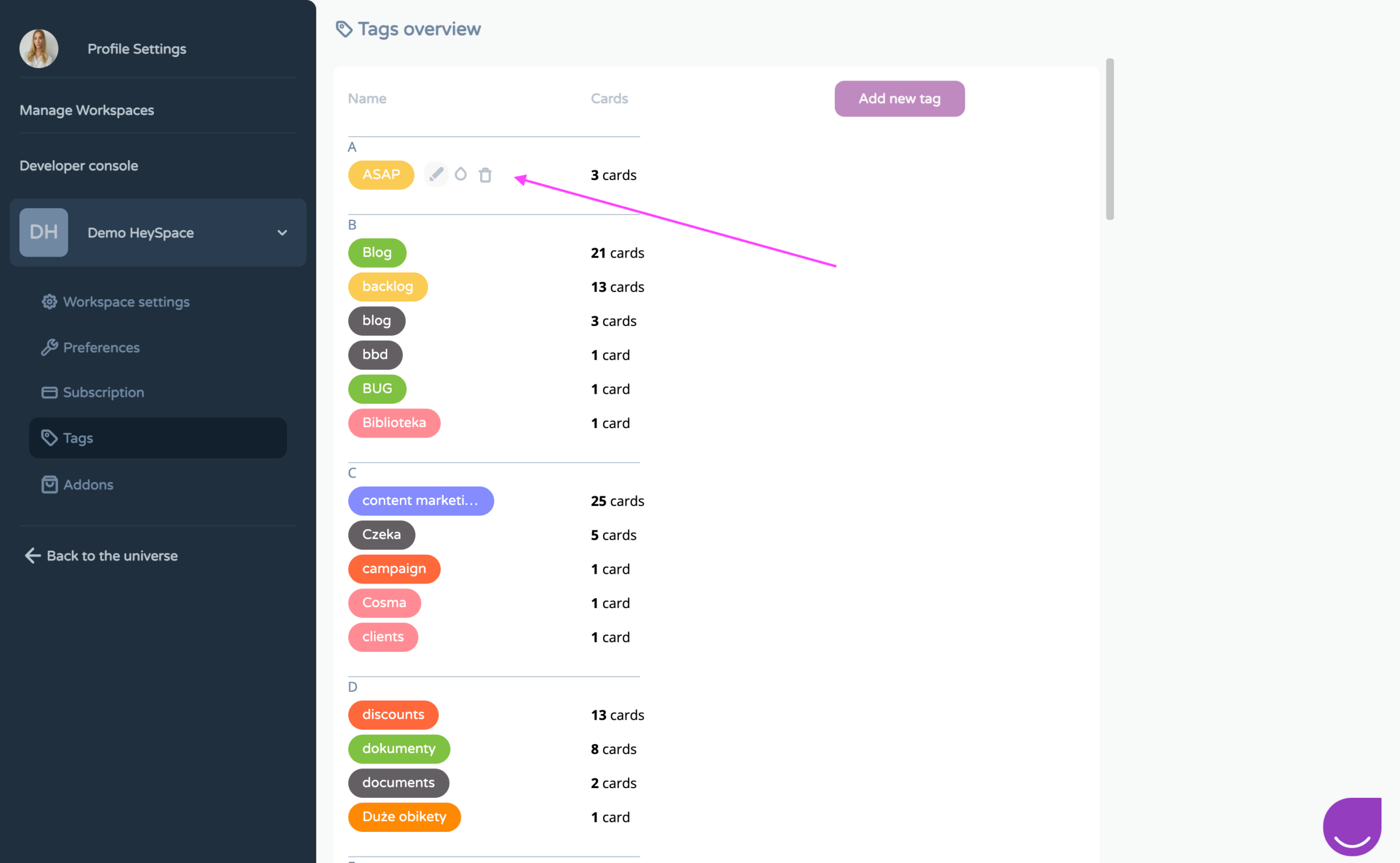 ‍As simple as that! Now you can use tags to make work fast and smooth. And if you don't know why and how to use them, keep reading this short guide on how and why to use tags.
If you haven't yet, sign up for TimeCamp Planner to manage tasks with tags!
To Sum Up
Tagging in a task management system is really easy. Even if you don't need it nor like it, let your team use tags. It will help them in their work. They will save time on going through by simply typing the word or phrase in the tag's search window. And what follows is a huge productivity boost!
‍