14 Best To-do Apps with Time Tracking Integration for Teams
September 24, 2018
by Kate Borucka
No comments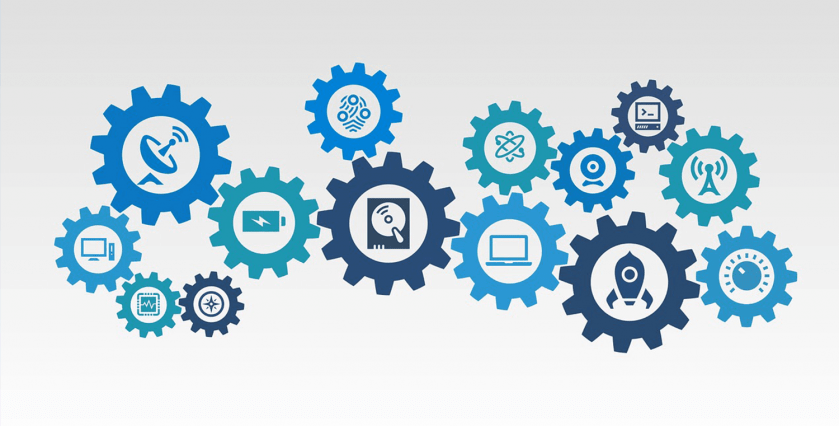 Having a to-do list when managing a team or being its part is a must. It's impossible to communicate and collaborate without it. But to get the most out of the team's work, you should use to-do apps with time tracking integration. It will help you stay on track, be productive and organized. Let us introduce you the best task and time tracking apps!
Make sure to check out these links:
Stay Productive – The Best To-do Apps With Time Tracking Integration
There are so many options available on the market that it may be hard to choose the best one. But when you're looking for to-do apps with time tracking integration, you shouldn't forget to aim for the tool with features that will enhance teamwork, not mess it up.
If you want to stay super productive and enhance teamwork, look for apps which will easily integrate with other tools (including time tracking software), are intuitive and easy-to-use, have all the features you need, your team will be able to use on a daily basis, and will help you manage and monitor all types of tasks.
Today we present the list of 14 best to-do apps with time tracking integrations for teams. You can find them all in TimeCamp's integrations inventory. Also, they are the most popular and keenly used to-do apps. If you're already a user of TimeCamp, make sure to check them out and if you're not, take a look at our propositions and see how you can improve teamwork.
TimeCamp Planner is an innovative and intuitive task management software with chat. It is somewhat a combination of Slack and Trello but with more advanced features. We created TimeCamp Planner at TimeCamp because we needed a good to-do app with time tracking integration.
It not only helps in managing projects and team but also improves communication and processes taking place in an organization. Here are the most important features:
Thanks to its design you can see three boards in one place – your team and spaces (different channels), chat, list of cards with tasks.
You can easily convert part of your conversation into a task.
The board with tasks allows you to see all projects in one place.
Every task can be adjusted – you can set date, assign people to it, add tags, description, files, comment on it. All to keep you updated on task progress.
The feature of workspaces allows you to create many spaces, if, for example, you work for various organizations or have different clients.
Pleasant and intuitive interface.
Team time tracking thanks to TimeCamp integration.
TimeCamp Planner gives you space to freely and smoothly collaborate with your teams and clients. No more switching between apps and tabs. You have everything in one place!
Take your company to another level. Sign up for HeySpace today!
Teamwork comprises 3 elements: Teamwork Projects, Desk, and Chat. If you want to use its full potential, you should use all the three components because they "talk" with each other. That makes it possible to better plan, organize, and monitor all tasks and projects.
In Teamwork, you can combine managing projects with managing to-do lists. Every project and task can be adjusted thanks to countless options so that you and your team always stay on track. You can set due dates, attach files, comment on tasks, and integrate Teamwork with your favorite tools. With the time tracking integration, it's better to allocate tasks to every team member. The software allows you to collaborate with your team by having insight into their work and daily tasks.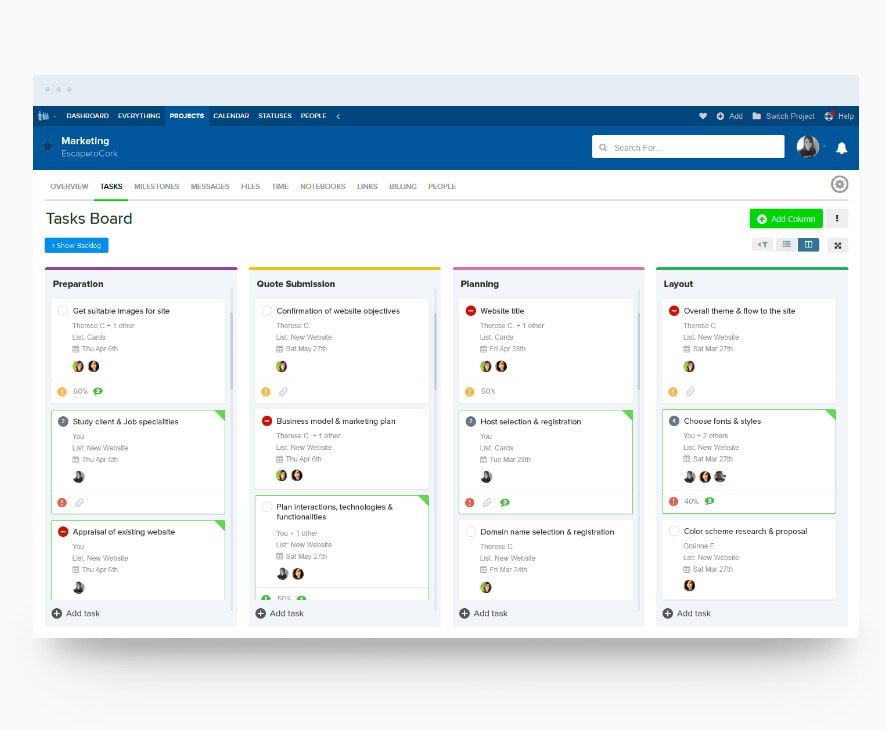 Thanks to Breeze you can always access all the files and information. It has a simple design and is very intuitive, so if you're looking for a simple tool which won't take much of your team's time and attention, this is the perfect match.
Breeze is one of those really nice and uncomplicated to-do apps with time tracking integration. In its transparency it allows you to brainstorm ideas and problems together, discuss and leave feedback, edit and assign tasks, use calendars and discuss. You can also see how long and on what people spend their time.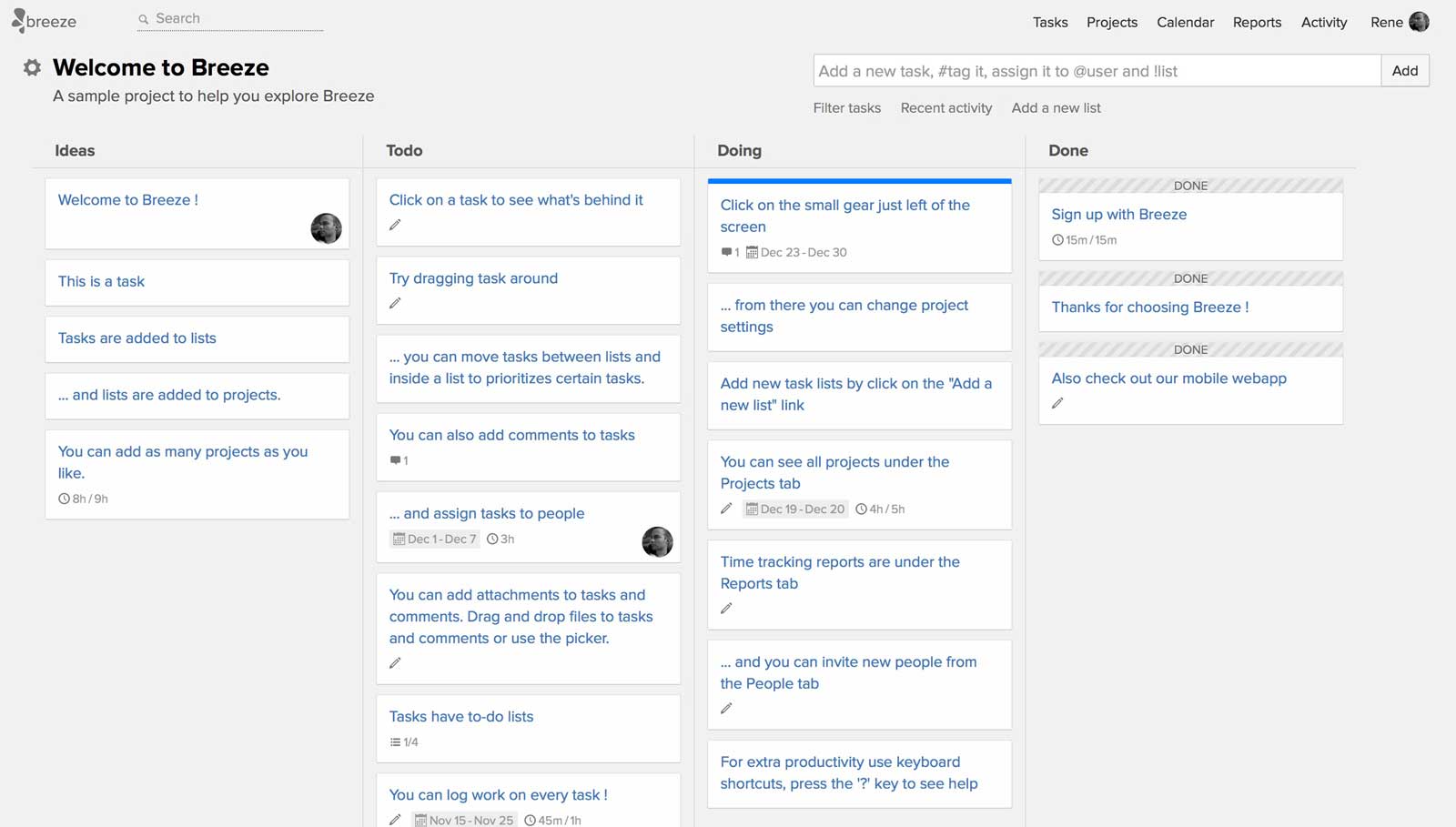 Check Breeze time tracking!
#4 Wunderlist
Wunderlist is a professional to-do list. It is very detailed and if you and your team are looking for a to-do app with time tracking integration which will help you stay on track of all the work and manage tasks, go for Wunderlist.
In this app, you can easily plan any type of a task, and organize your work. Wunderlist makes it possible to collaborate with team and colleagues by sharing the to-do list. Even though it looks like a simple to-do app, in fact, it has plenty of useful features such as reminders, notifications, grouping lists in folders, setting due dates, adding notes, commenting, printing your lists, and more. Wunderlist is available on Windows, Mac OS X, iOS devices (iPhone, iPod Touch and iPad), and on Android Phones and Tablets.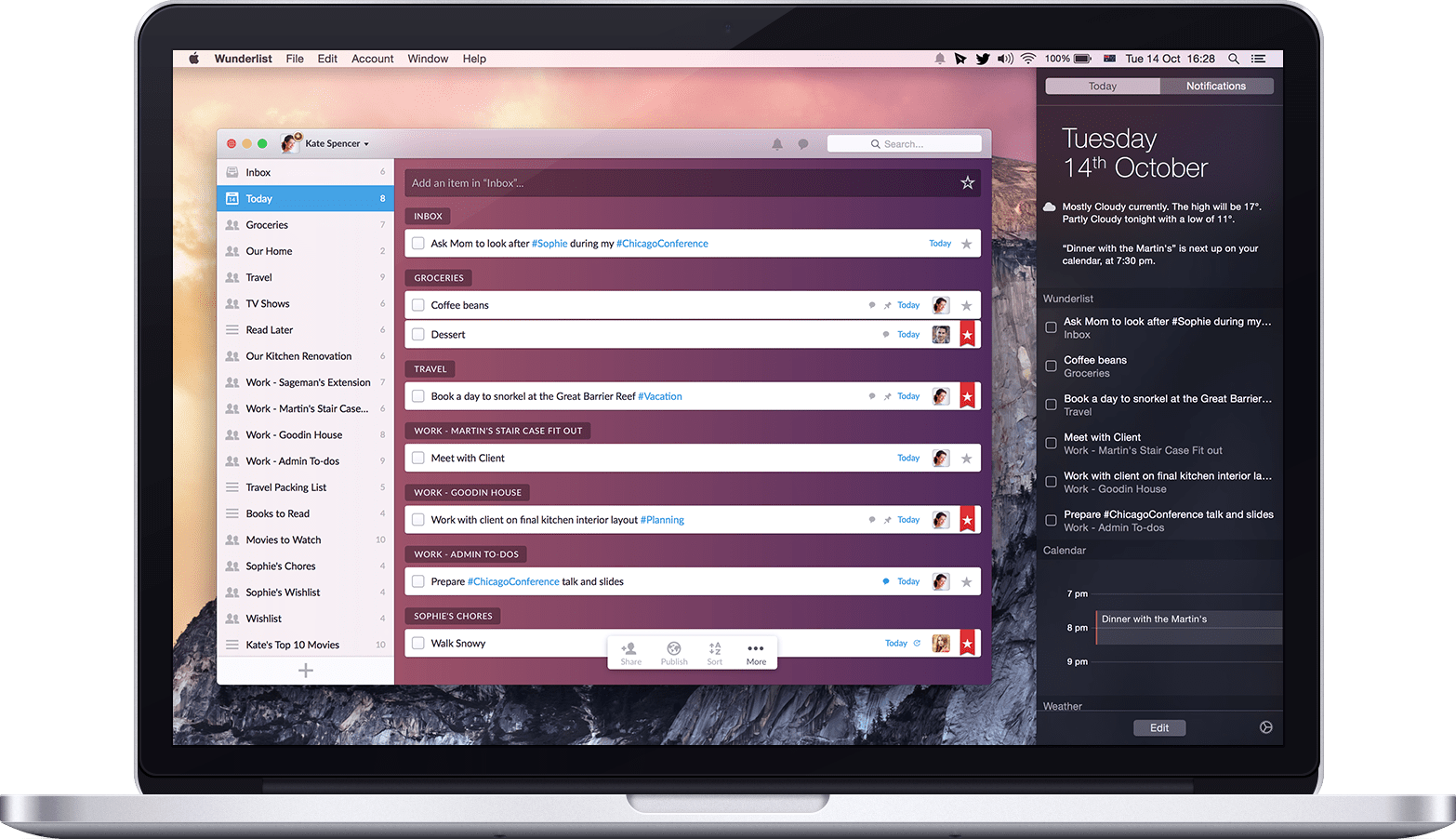 Evernote is a very popular to-do app. People love it for its simplicity and functionality. This tool helps you and your team organize work by prioritizing the most important tasks, projects, ideas, and to-do lists. You can easily access it whenever you feel like you need to write down something or add a new list. Your team can share their ideas and collaborate from any place.
When you combine Evernote with time tracking, it's a powerhouse of productivity.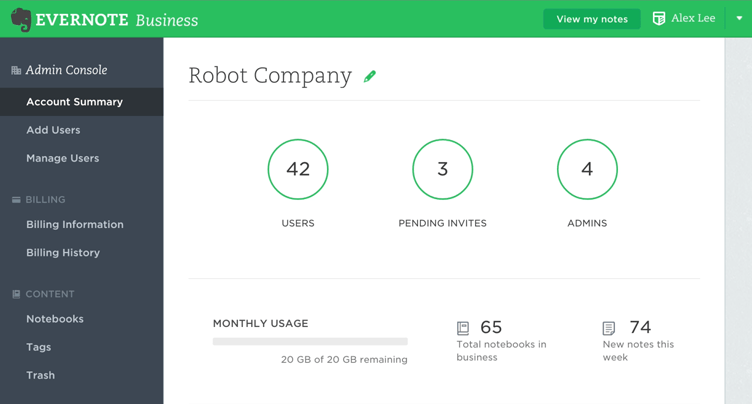 Get TimeCamp integration with Evernote today!
G-mail and G Suite are probably the most commonly used apps. Some people use it so often that they cannot imagine life without it. If you're one of those people, you should use this to-do app. It's definitely the most convenient from all to-do apps with time tracking integration. It gives you access to your list of things to do and tasks within your g-mail account. Hence, it's is convenient, easily accessible, and you have your e-mail and to-do list in just one place.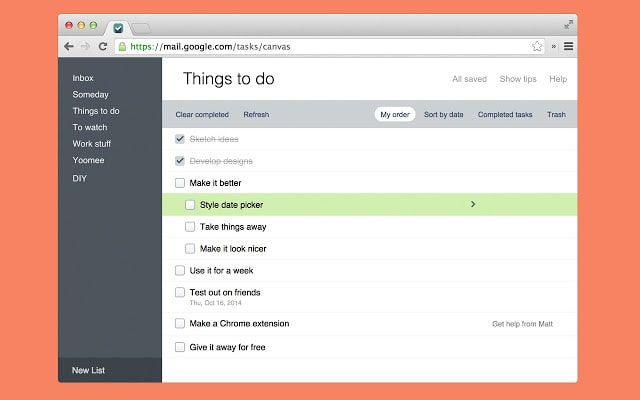 Some people prefer to have a separate list of things to do, whether using an app or a sheet of paper. But lots of people decide to use calendars for that, such as Google Calendar. And so, next to Google Tasks, Calendar is another widely used tool from the G Suite. So if you like to keep your to-do lists in a calendar, use this one.
In Calendar, you can not only enter important dates but also tasks and projects. You can track their time, set due dates, reminders, share them with your team, and adjust them as you like.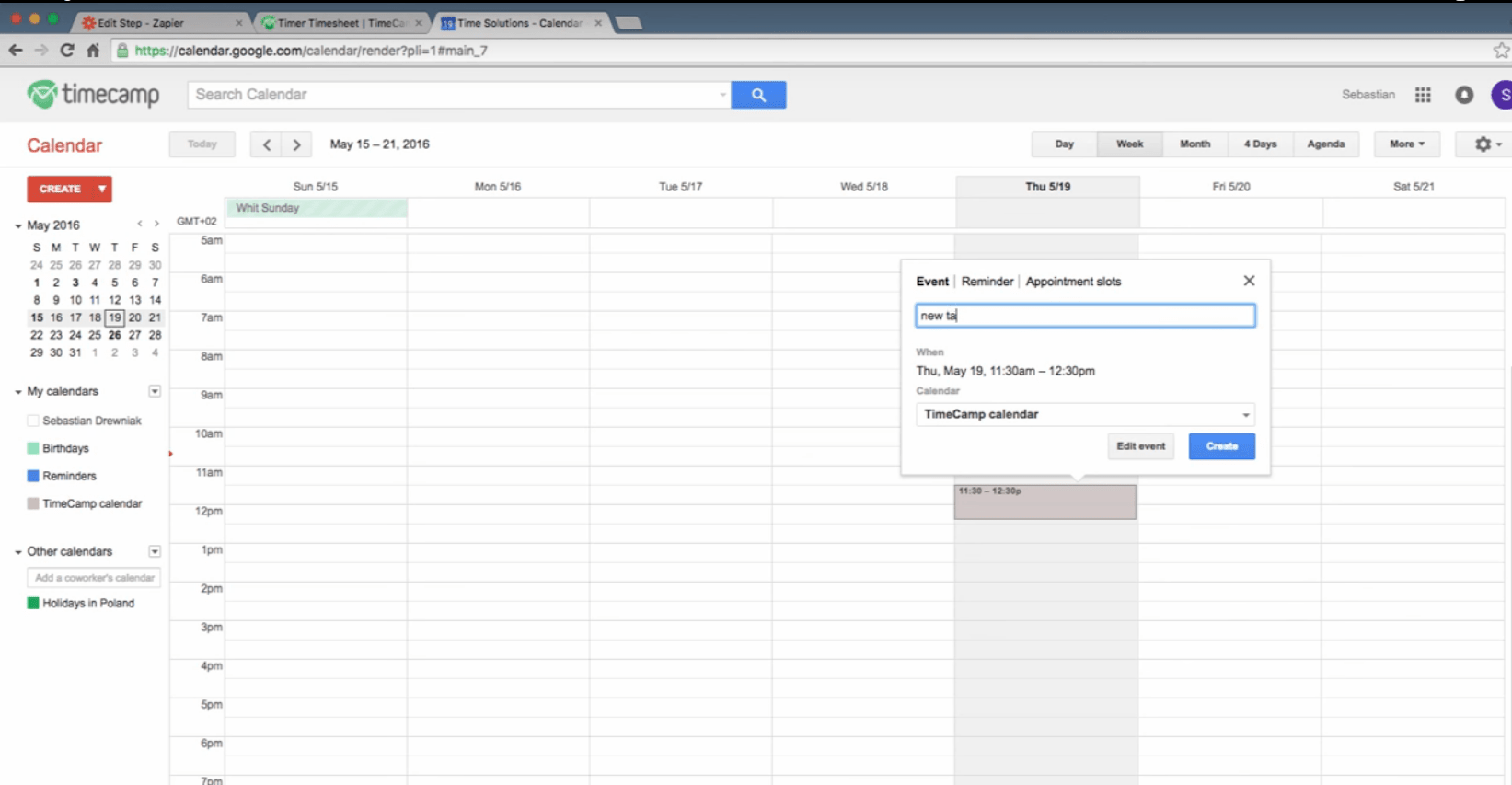 Get TimeCamp integration with Calendar today!
#8 iDoneThis
iDoneThis is a great alternative for paper to-do lists. With this tool, you can quickly manage lists, see your team's daily agenda, block the task if it needs an intervention from a team member, turn the information you log into reports without extra work. The application is available through the website and through an email-based system motivating users to track their accomplishments and to-do lists.
iDoneThis is simple but effective. Especially if you decide to use it with time tracking integration.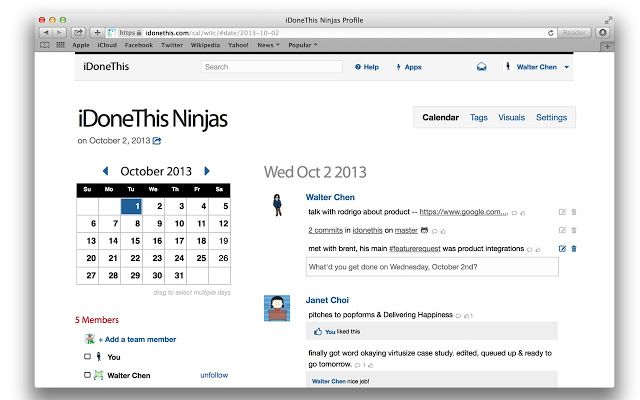 Jira's aim is it to help the companies with tasks like teams planning, building and launching products. Jira helps to detect and assort issues. (simplyearth.com) It also assigns work and follows members' activity so that they get their job done more effectively. Jira integration with TimeCamp gives you the opportunity to asses time for projects and issues you are working on.
Teams using Jira may have a little different needs, that's why this tool is one of the best to-do apps with time tracking integration.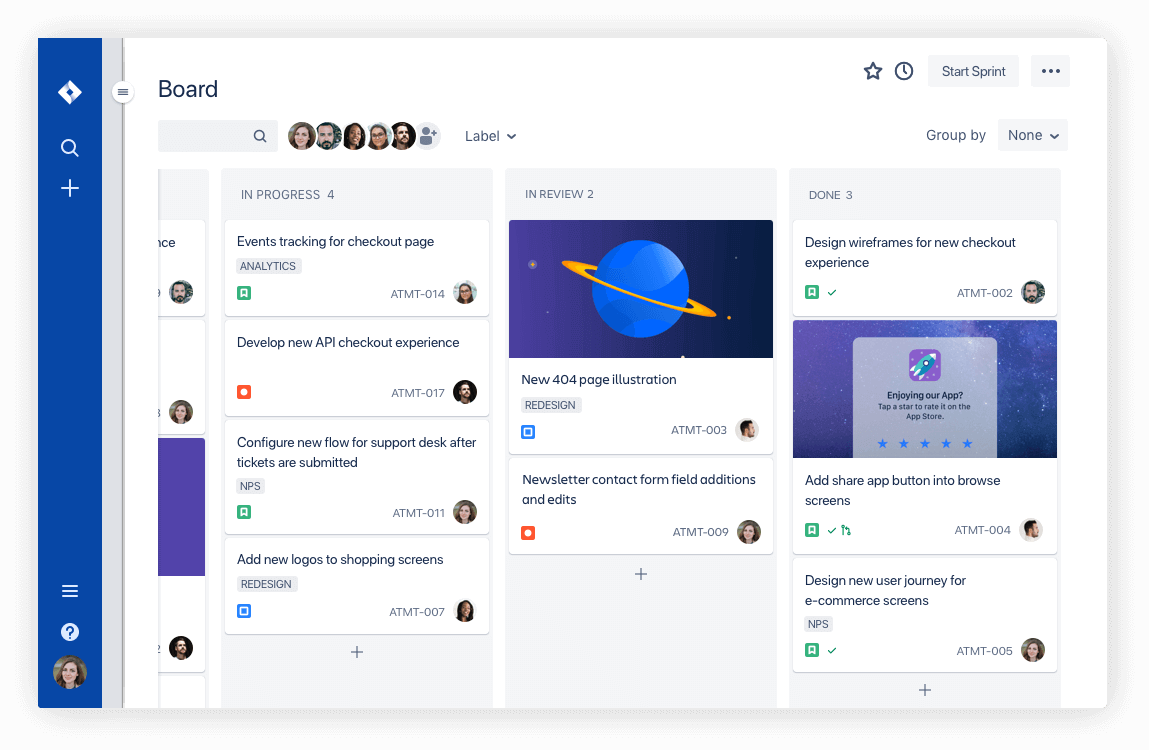 Get TimeCamp integration with Jira today!
Nozbe will help your team complete tasks and projects in the most efficient way. It is available for all devices – Mac, Windows, Linux, and mobiles. You can do many things in Nozbe as it has many extensive features:
Manage team tasks in shared project lists.
Organize tasks with colored icons.
Collaborate with guests users.
View tasks on a calendar.
Create projects templates.
Sync with Google Calendar, Dropbox, Google Drive, or Evernote.
Prioritize tasks for the better view over your work.
Divide your projects into tasks and subtasks, and attach files to them.
Nozbe is without a doubt one of the best to-do apps with time tracking integration thanks to its functionality.
MeisterTask is an intuitive task and project management software. It has a customizable dashboard is meant to make you more productive. In this app, you can create a project, add as many team members as you want, assign tasks and follow each other's progress. With easily manageable boards everyone on the team knows what's happening.
MesiterTask also allows you to communicate with your team for a better collaboration on the to-do lists – you can share files, discuss details of the jobs, set due dates or add checklist item. The app also integrates with various tools.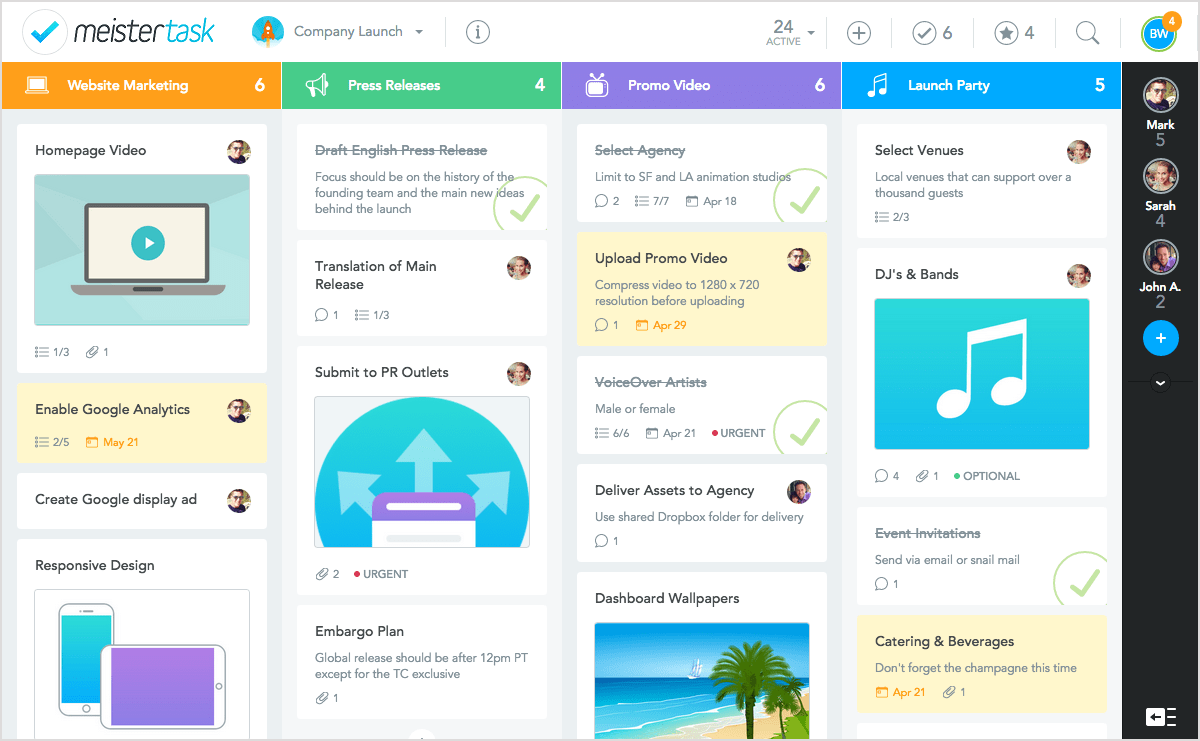 Get TimeCamp integration with MeisterTask today!
Podio helps in managing not only projects but also associated meetings and events. It is also able to support you in the process of recruitment of employees for your project. The interface is friendly, and what is more importantly – allows you to manage tasks, send messages, and create to-do lists.
Podio will work wonders when used by project managers as a to-do app for planning tasks and organizing workflow.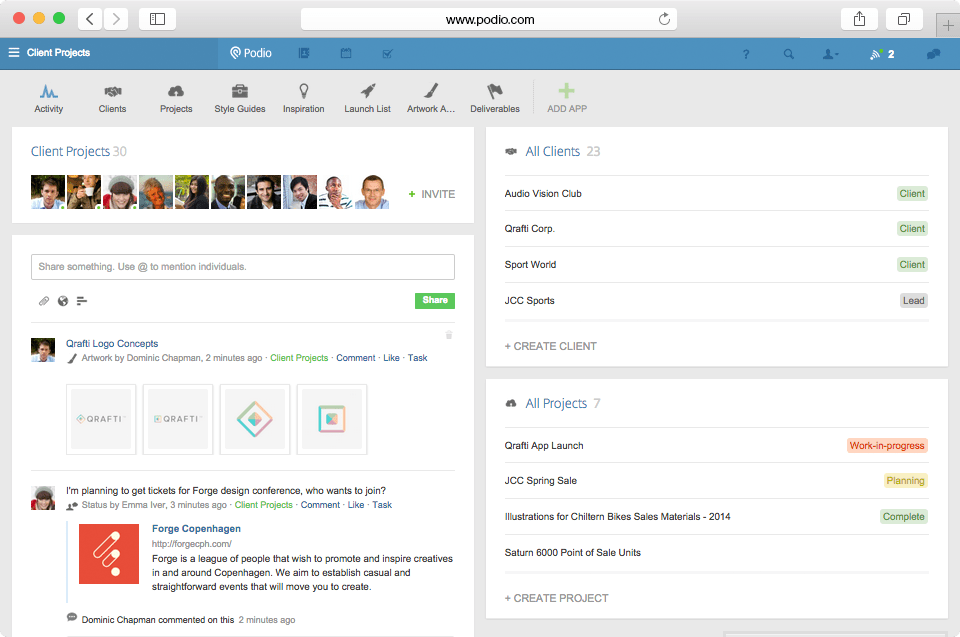 Check our Podio time tracking!
Targetprocess is a project management software that allows to plan and track progress in many types of projects, including Scrum and Kanban, as well as your own, custom methods. With TimeCamp time tracking integration you'll now be able to track time spent on your work as well.
Target process is one of the best to-do apps with time tracking integration for teams working in an Agile environment. It's also a very advanced tool which will be perfect for demanding projects managers.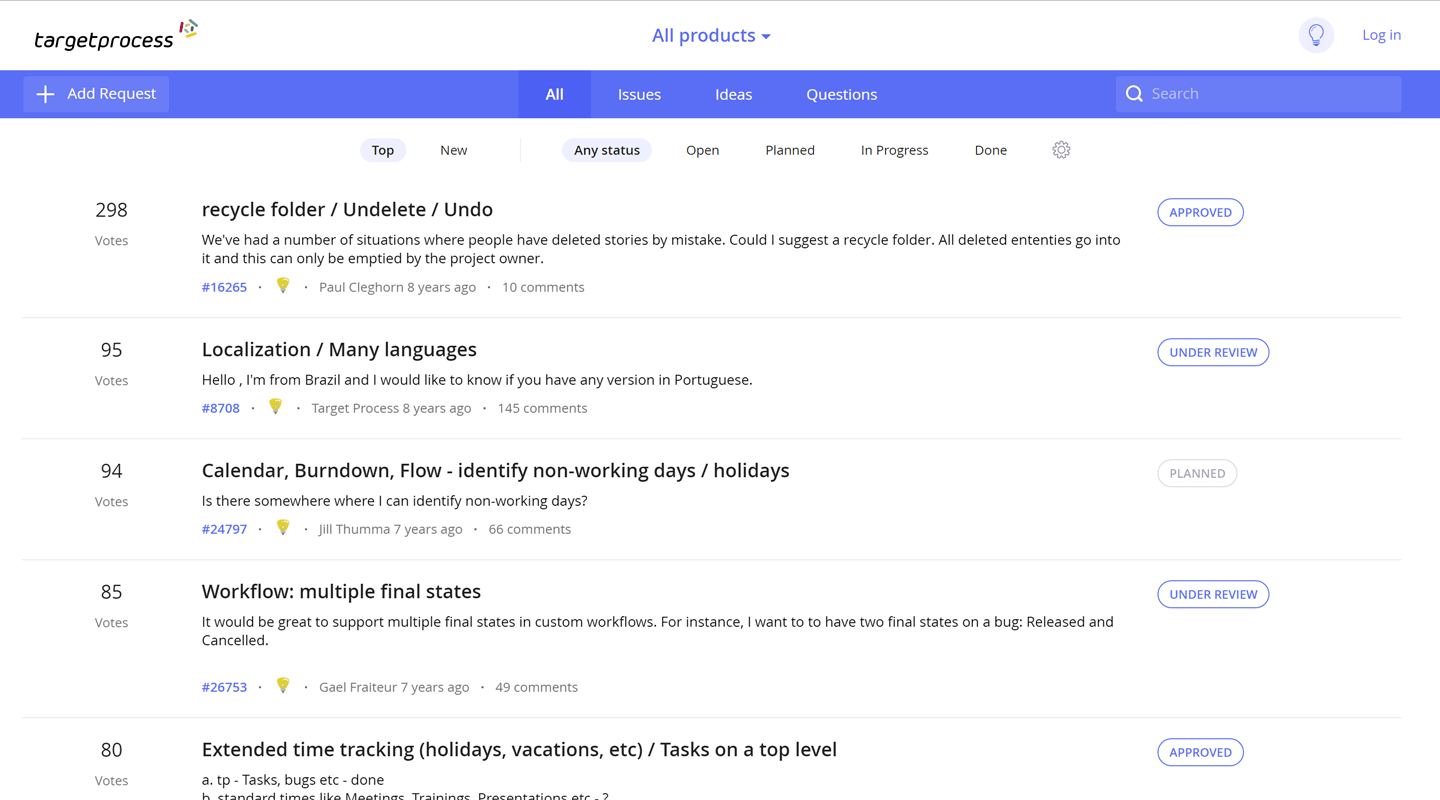 Get TimeCamp integration with Targetpocess today!
If it wasn't for time management, Trello wouldn't be one of the best to-do apps with time tracking integration, even though it is very popular.
Trello is a visual board for managing and planning tasks. Even though it has a simple design, it has many useful features. You can create different boards for different teams, adjust cards settings, repeat them for recurring tasks, comment on tasks, and use many other fancy options. Trello has a wide list of power-ups which help to enhance work and collaboration.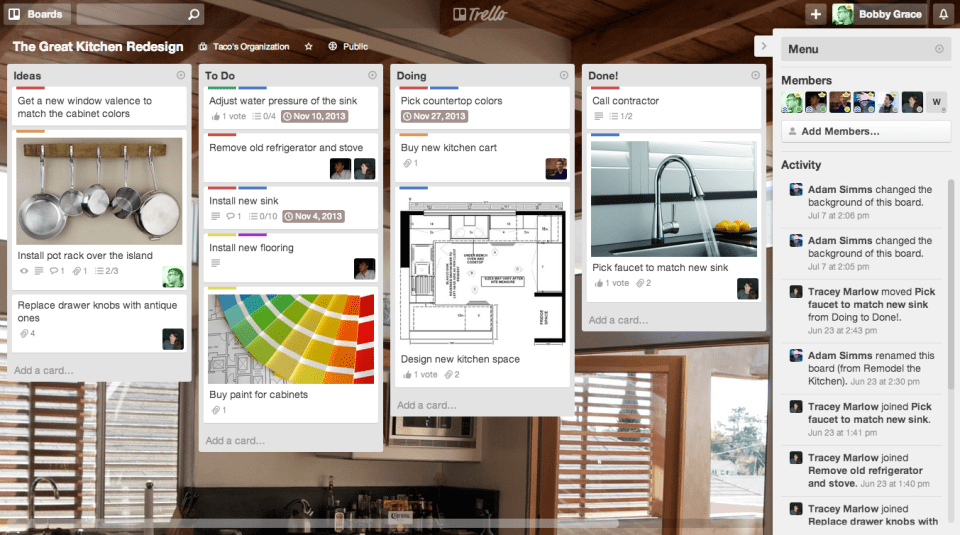 Get TimeCamp integration with Trello today!