Free Tools for Planning Tasks and Projects
October 17, 2016
by Jakub Szyszka
3 comments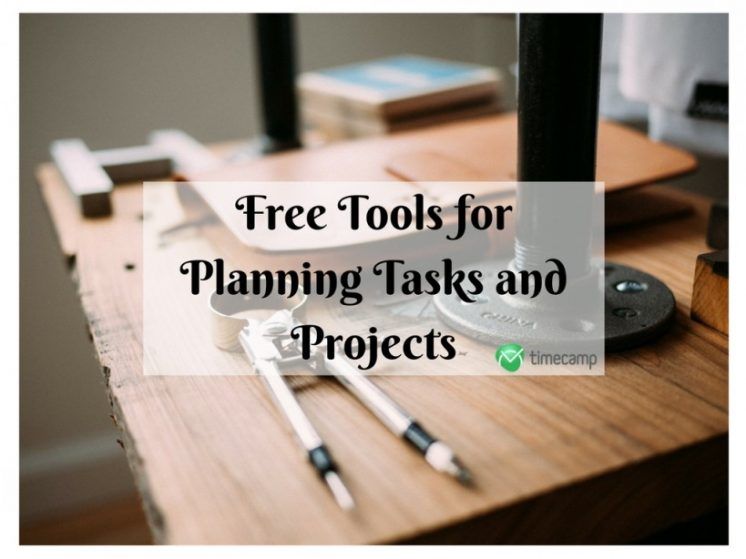 Tools for planning tasks
It is much easier to plan tasks and work with the help of tools that were designed for this purpose. Most of us have their favorites – from the typical sticky notes, notebooks or calendars, through phone apps, and up to the complex project management software.
Though there are still many fans of the regular, paper methods to organize their routine, the electronic tools are definitely more popular. This is because they are accessible from practically anywhere, providing we have an internet access (or even without it as some apps do not require internet connection.)
The applications and websites for planning and managing tasks can be divided into three categories:
Free
Freemium (money charged for proprietary features)
Paid
In this article we will focus on those available for free – it's best to start with those, and eventually move on to those better developed but paid, once we decide those free do not offer enough.
TimeCamp
TimeCamp is a 100% free time tracker for unlimited users. Our time tracking app will help you with the management of all types of projects and tasks. The detailed reports on the tracked time will give you an insight into your performance and progress. Also, all the paperwork will be reduced thanks to features like:
– Graphical timesheets
– Real-time dashboard
– Reports
– Invoices
– Online payments
– Tasks synchronization
– Integrations
And more. You will find the full list of our features here.
Unlimited users can use TimeCamp without any costs!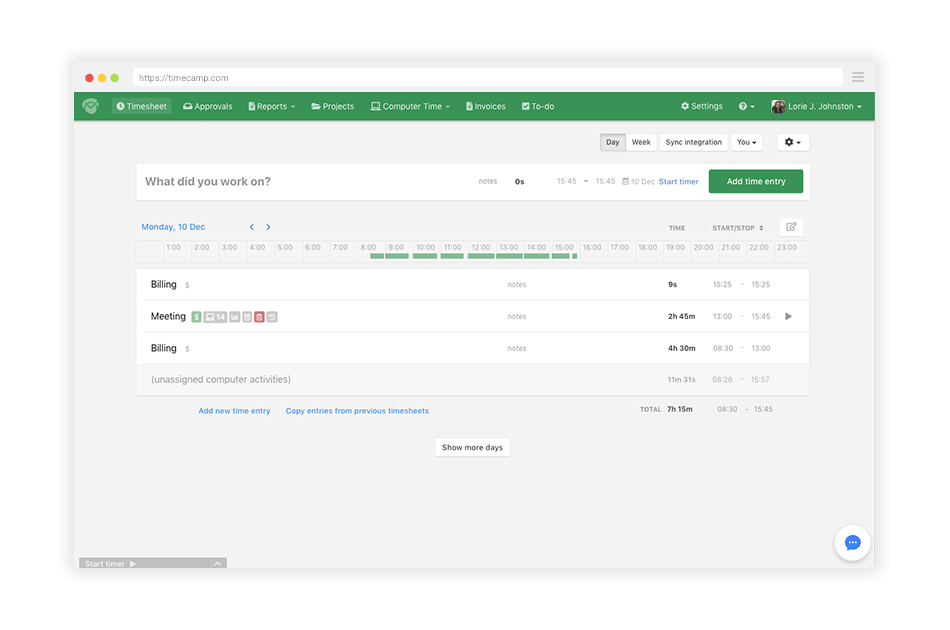 Calendar
A calendar is one of the most important things in managing our time, the absolute foundation of every busy person. This is where we enter terms for our meetings, dates, trips, project deadlines. The paper versions of calendars are not that bad to use – they make a solid notebook, and we can carry them with us practically everywhere. Well, depending on their size, some of them may be hard to transport. What is more, they are pretty cumbersome, and we may have a hard time while trying to quickly check something in them.
Probably the most well-known calendar application (and not only due to the brand it originates from) is the Google Calendar. Its popularity is partially based on the fact that it is a part of the Google account – if you have one, you have the calendar too.
Google Calendar is fully integrated with Google contacts – we can invite guests to our events and be sure that they will receive the notification. It is fully integrated with phones running on Android, on other systems you have to install an appropriate application. We can quickly set the email or popup notifications. All the functionalities of this calendar are thoroughly explained in this Google tutorial.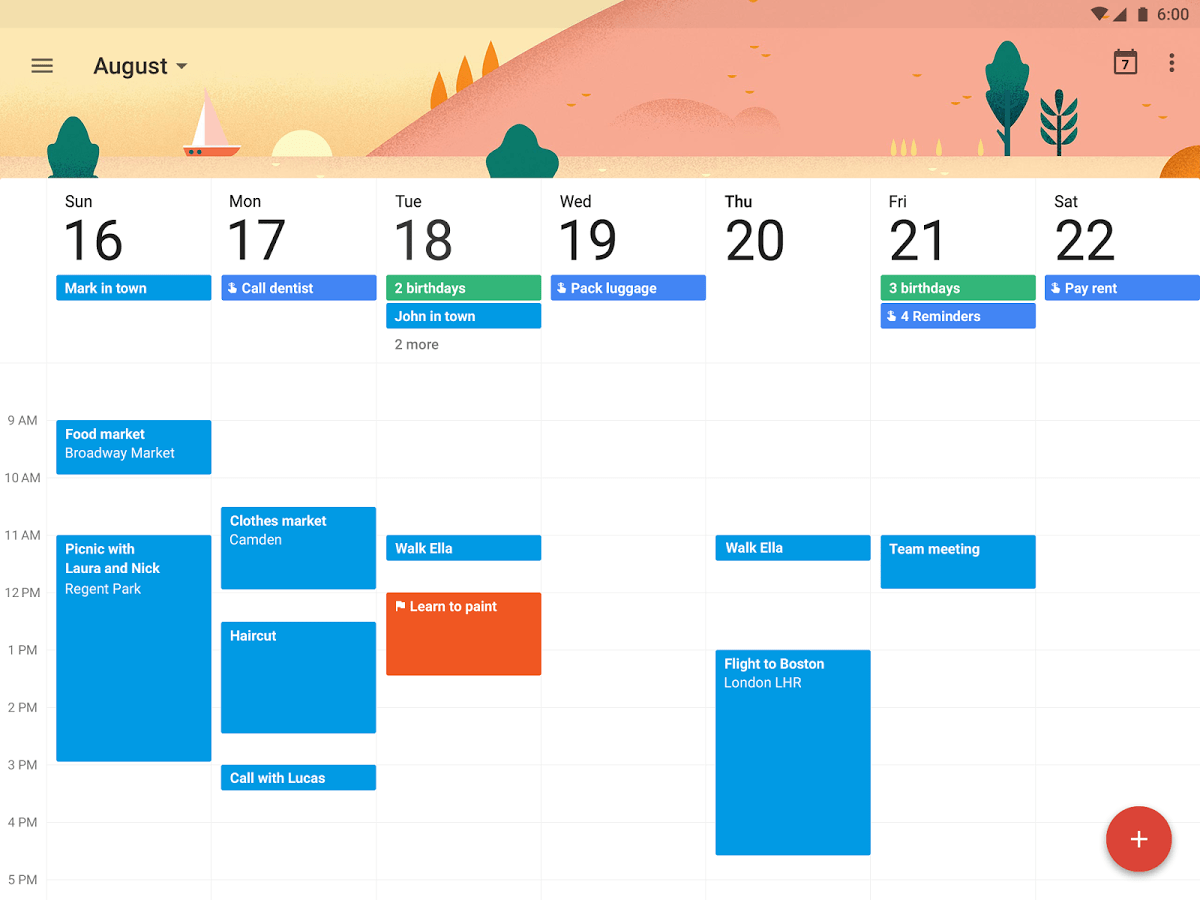 Did you know that TimeCamp offers integration with all kinds of calendar applications? You can try it out here.
Task management
The amount of software designed for managing tasks is incredible, here are some popular ones that can be integrated with TimeCamp:
They are freemium, so you do not have to pay for the basic version. All the additional functionalities will cost you, though. However, the free version is sufficient for most of the users.
Although all these tools are solid and they provide the necessary means to manage our work, the one that we will review more closely is again one made by Google (and it is not like we are sucking up to them! They just know their stuff.)
It is called Google Task, and it is available for all Google account holders. If you are one, you can find it under this link.
We know it does not look invitingly, but it has the most important feature the task list should have:
Adding name and description of a task
Choosing the date of implementation
Creating any number of to-do lists
Creating subtasks to the main task
It integrates with Google Calendar and multiple applications on the phone
Marking completed tasks
Printing a transparent list of tasks.
It is best to create major projects that should take at least several days in the Google Calendar and for specific tasks to create a separate list of tasks for each project. These tasks are visible in the Google Calendar, and you can instantly mark them, as done.
If the simplistic look of this tool puts you off and you're using Chrome, you can install an extension that makes it much more attractive and it will add a button for the quick access to a list of tasks.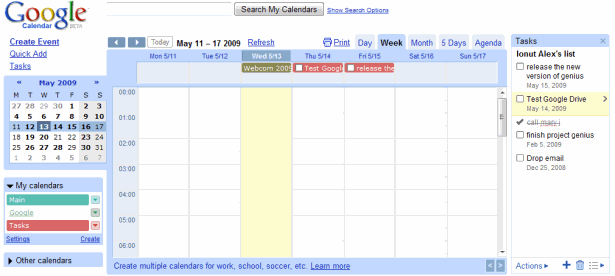 If you want more propositions, check our article with the best task management software.
Project management
Google Tasks in many cases may not be enough and there will be a need for a more useful tool for a good, long-term planning of tasks and projects that involve many people. Trello is perfect for this. Its design is based on the Kanban board. We drag our project or task into the appropriate column (area), depending on its state.
The main task or project that we want to do, we add as a card, which can be dragged anywhere on our table. Each card has a number of different functionalities and the best among them is the ability to add graphic files. Just copy the graphics to the clipboard and paste it using the CTRL + V shortcut or the corresponding button.
Apart from adding graphics we can insert lists, descriptions, and comments, add members, assign tags, select the date of execution, and add any attachments from disk, even from Dropbox or Google Drive.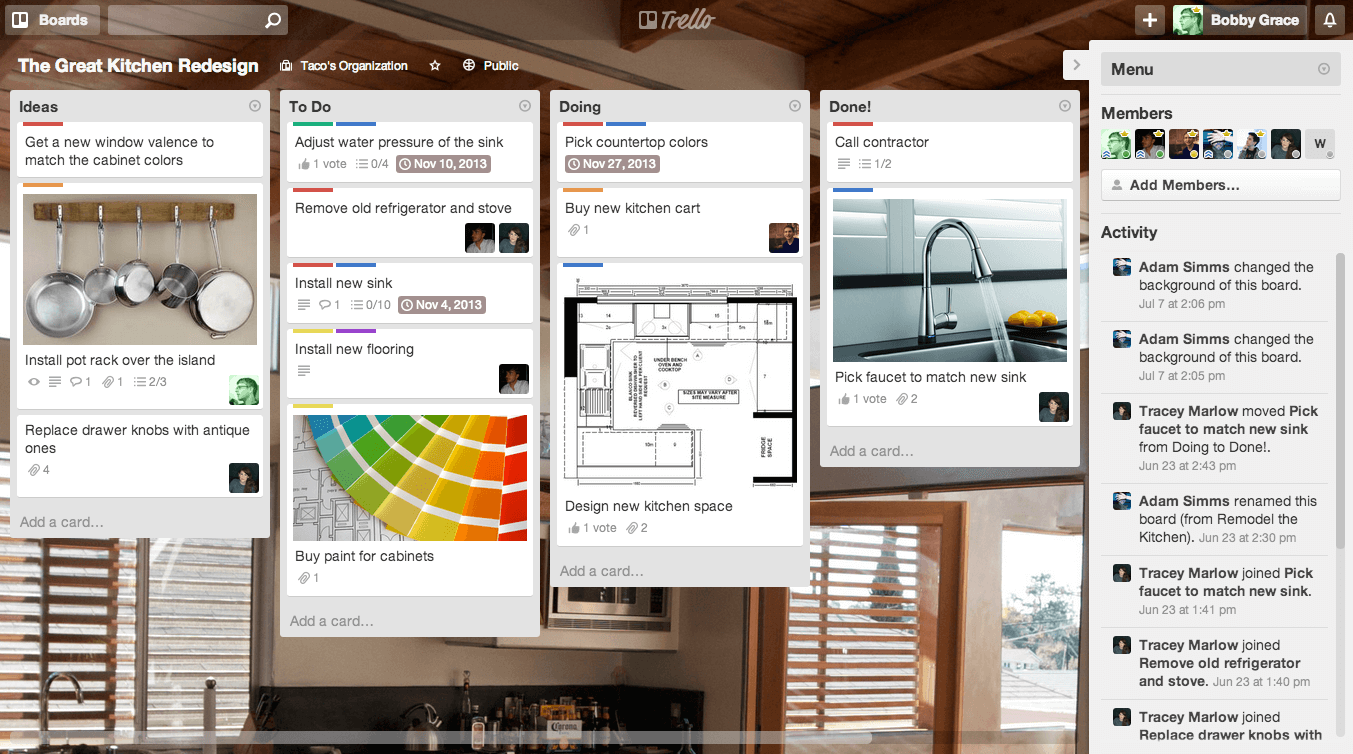 Trello can be integrated with TimeCamp for better performance. If you would like to know how to do it, check out the tutorial below.

Notes

You already know where you can plan your tasks and projects. What you need now is more space to store important information, ideas, thoughts or articles. The tool that will work as a notebook or journal, and enable easy management of your notes, allowing you to set deadlines.

For this purpose, a tool called Evernote is an excellent choice.

It is a gigantic locker for saving materials that we want to keep for the future. In addition to entering text notes you can also create reminders, voice notes, images, and quickly create clippings from web pages. Of course, our notes are synchronized in the cloud.

Everything works in a browser, but we also have a separate application for all operating systems and smartphones. Evernote is an absolute "must have" for the Internet content creator (and it can be integrated with TimeCamp)

All in One?

If you want a tool which combines all the above features, you may want to try Hey.Space. It's an innovative task management software with chat. It is somewhat a combination of Slack and Trello but with more advanced features. It not only helps in managing projects and team but also improves communication and processes taking place in an organization. With Hey.Space you will be able to easily establish daily routine of processes thanks to three separate panels available in just one place – chat, list with tasks and your teams with their members. It's a smooth and convenient way of planning tasks and projects.

Stay organized with Hey.Space. 
Sign up for free right now!

Summing up

The described software and tools have really high and important positions on the market and are not likely to disappear. If you are using MS Office, Outlook and OneNote should be more than enough to help you with your planning and Excel may be helpful with the projects. Synchronization may be the problem, though Microsoft already solved it in Office 365. However, you must own it, and it is not very cheap.

If you are working on many different devices you should check the described tools. But if you want to simplify the whole system to an absolute minimum we would recommend you to use your Google account: Calendar, Gmail, task lists, and Google Drive. You got there everything that you need to work efficiently in the cloud. Well, and there is, of course, TimeCamp if you would like to manage your time more effectively.