The Importance of Time Planning in Project Management
May 22, 2020
by Ola Rybacka
No comments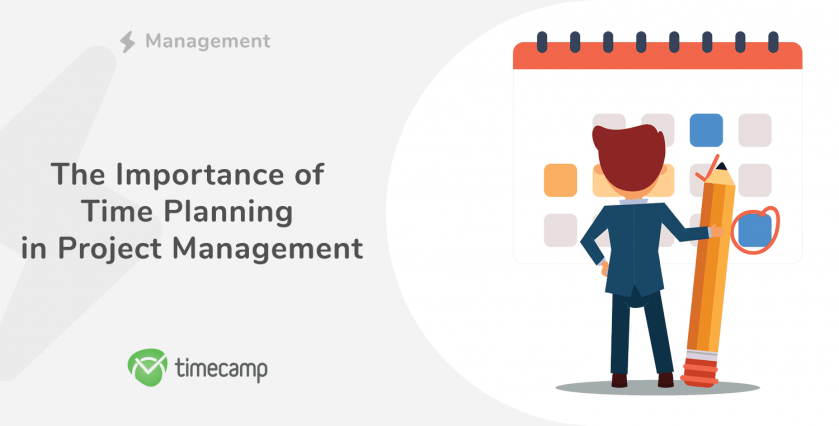 The time is running out, and we usually experience it so painfully when the tasks are piling, and we have no idea what to start first. The one with the shortest end date? The one that is not-so-urgent, but your boss actually asked for finishing it last week, and you just forgot about it? The one, your project manager, has added recently to your list on the project management software giving you a short amount of time to deliver the results? Sounds quite overwhelming, I really understand it. That's why today, I'll tell you something more about the importance of time planning in project management to help you work more effectively and avoid such moments of doubt!
The Importance of Time Planning in Project Management
In project management, you can't improve what you can't measure!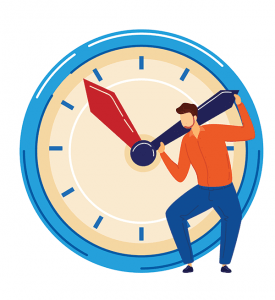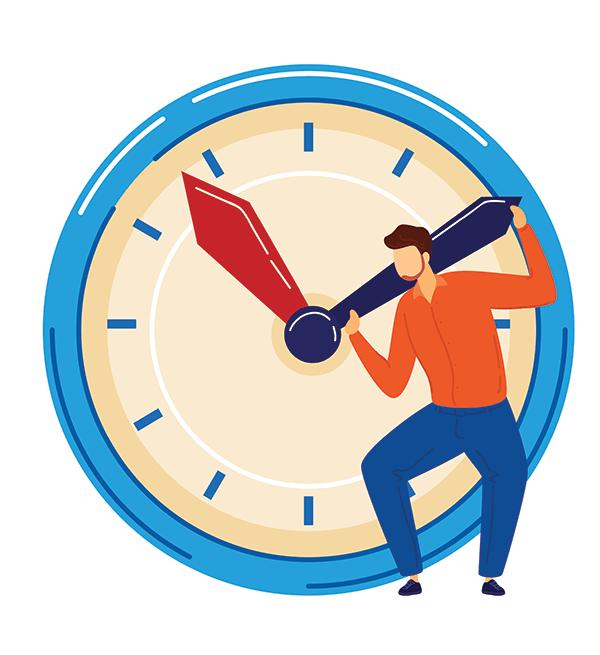 To improve something, we need a point of reference. The main overview of the situation we're actually in is not enough because it's not based on strict data that provide us with details on how much time spent on the various assignments. That's why you should consider giving project management and time tracking software a try. With TimeCamp, you get a distraction-free view of the work and gain real-time insights into how the members of your team are performing. It helps you see the progress at all levels and maximize the transparency to enhance the best planning. With proper management software with a reporting feature, you'll be able to point all the weaknesses to make a recovery plan that'll bring the situation back on the right track.
What's the purpose of time planning in project management?
Once you know what needs to be done to motivate your team members to understand the importance of time management, you can create a new project schedule. Take into account the golden rules of proper project management:
take advantage of a project plan template to create a clear plan that would be easy to implement (and make sure your team accepts it!). If you have enough workforce, assign a certain person to control all the project's stages.
use the project management software or collaboration tool to automate the verification process,
assign the responsibilities wisely, taking into account making the best use of your team members knowledge, experience, and skills,
care for the friendly team atmosphere and ensure your employees can always count on your help (and they can rely on each other as well!) because the appropriate team communication is a half of success,
review the progress at each stage of the project and discuss the necessary changes with the team (we highly recommend weekly and monthly calls as we do in TimeCamp, especially if your company's still working remotely!),
apply risk management processes,
avoid micromanaging,
don't forget focusing on the projects' ROI,
control the time spent on each task.
As you can see, there are plenty of things that have to be remembered to deliver the greatest results and maintain the highest and effective time management level. It's not easy to manage them without a pre-made plan, where each step is carefully described, paying special attention to the risks and advantages that can be encountered. According to that, the main purpose of time planning is to ensure each stage of the project a generous but realistic amount of time. And to do that…
Plan a timeframe for each task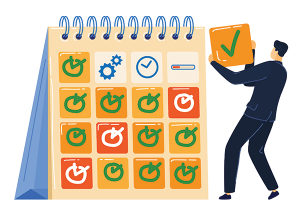 Nothing enhances time planning more than effective time management skills. First and foremost, we have to realize the importance of time distribution, which means setting a timeframe for each task. Thanks to the modern technology, we don't have to do it using just piece of paper and a pen – the task management tools do it for us and seamlessly integrate with time tracking software so that one we should do is add a task, set a start and end date and track time for it. Remember that whether you're in the office, or you're managing your work remotely, TimeCamp tracks time spent on the projects and keeps an eye on the expenses. With a single press of a button, you can bill the customers accurately, no matter if projects are fixed price or billable by hours.
Always plan a step ahead
Don't let anything surprise you – always be a step ahead of the potential risk to avoid stressful situations. A motivated, well-organized project manager knows how to control everything to deliver greater results. With proper time management skills and task management tools, you can track all the activities related to the specific project and get the most relevant information about the progress. You can give tools like TimeCamp Planner, Asana, Trello, Todoist or Teamwork try (and what is the best, they're all integrated with TimeCamp!). All the managers should be pleased with real-time collaboration experience that improves productivity, keeps everyone up-to-date, and makes work easier!
Check out Clubhouse time tracking or Gingkoapp time tracking integration with TimeCamp!
Last, a pro tip: Patterns are good because they help us avoid wasting time on planning from scratch, but don't forget that each project required a different approach!