Time Tracking Plugin for Chrome
February 23, 2023
by Kate Borucka
One comment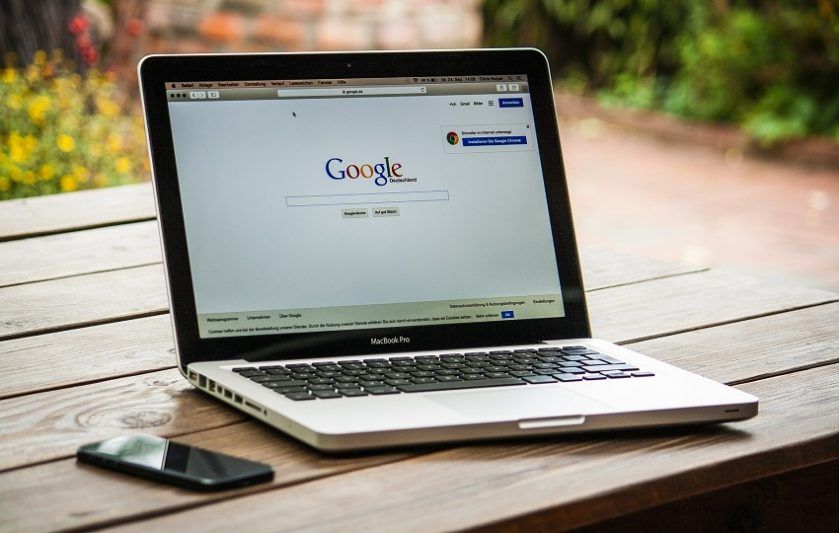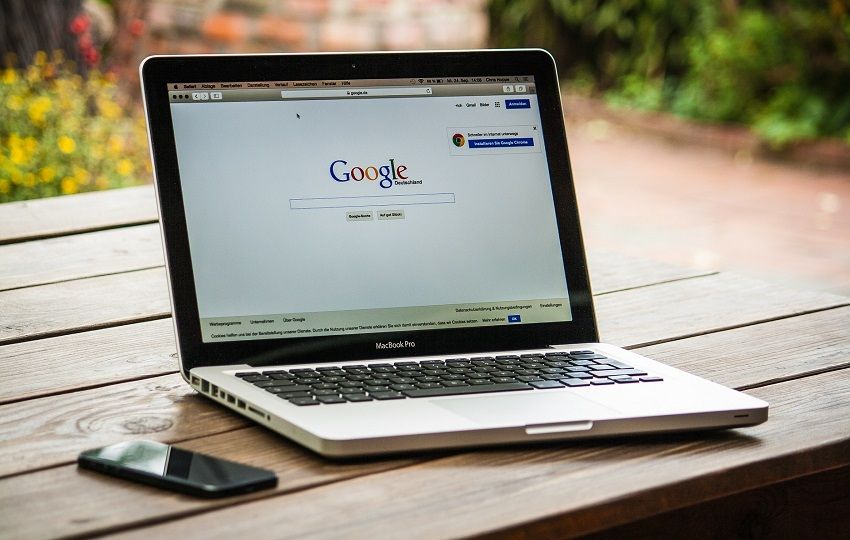 What Is The Magic Behind Time Tracking Plugin?
Nowadays, time tracking is a very common thing. Some people love it, others hate it. Whereas for some employees it is a nightmare, for others it is a comfortable way of monitoring their own work. But the key to a successful time tracking is taking the most of a time tracking software. It means making use of the great features it gives its users. Some of them are just little tricks but make work extremely efficient. One of them is time tracking plugin that works for the desktop app and web time tracker.
Why is it so useful? Because this type of timer extension is small and convenient. In fact, all you have to do is add it to your regular time-tracking process and find out how your work changes for the better.
One of the most common features of time-tracking software is having extensions and add-ons. One of them is the time tracking Chrome plugin. In this article, we will show you how using a time tracker extension can boost your productivity in an easy way.
How to Use Chrome Extension Time Tracker?
TimeCamp offers a handy time tracker Chrome extension, which does not require much work. It is worth mentioning that not every time tracking tool has this feature. This plugin allows you to directly track the time of tasks on specific project management services, without the need to manually switch between bookmarks in your web browser. Not every app can do this!
See the comparison between Toogl & TimeCamp
Using the time-tracking Chrome extension is easy. All you need to do is enable the integration of the extension in the settings. Then, install the plugin (you will find it in Chrome Webstore). Now you can use the timer to track your work activities. You will see everything in the timesheets.
TimeCamp – Your Best Time Tracking Plugin Chrome Extension
By now, you probably know that the best time trackers are free and easily integrate into any tool you use. And that is exactly what TimeCamp's best time-tracking plugin Chrome extension is!
Seamless time tracking within your favourite app? No problem! A single click allows you to track time without switching to another tab.
TimeCamp is a free Chrome time tracker extension that can be used by an unlimited number of users. The time is tracked in the background within the Google Chrome browser window.
Apart from the Chrome extension, TimeCamp is also available as a desktop and mobile app. All the time tracking entries automatically recorded on the timesheets can be viewed in our web app.
With detailed reports, you can manage projects, measure profitability and stay up to date with the team's productivity and performance.
How does TimeCamp Time Tracker Extension Work?
TimeCamp time tracker extension allows one to track time in two ways:
1. Tracking in the extension with start/stop buttons
You can simply start tracking work hours with one click of a start button on a timer. When you finish, just click the stop button and your time entry will be recorded. Easy as pie!
Another alternative is a manual time entries input. You can choose a specific start and stop time for your task. It will not be restricted to the web page you work on, so you can freely switch between tabs and apps!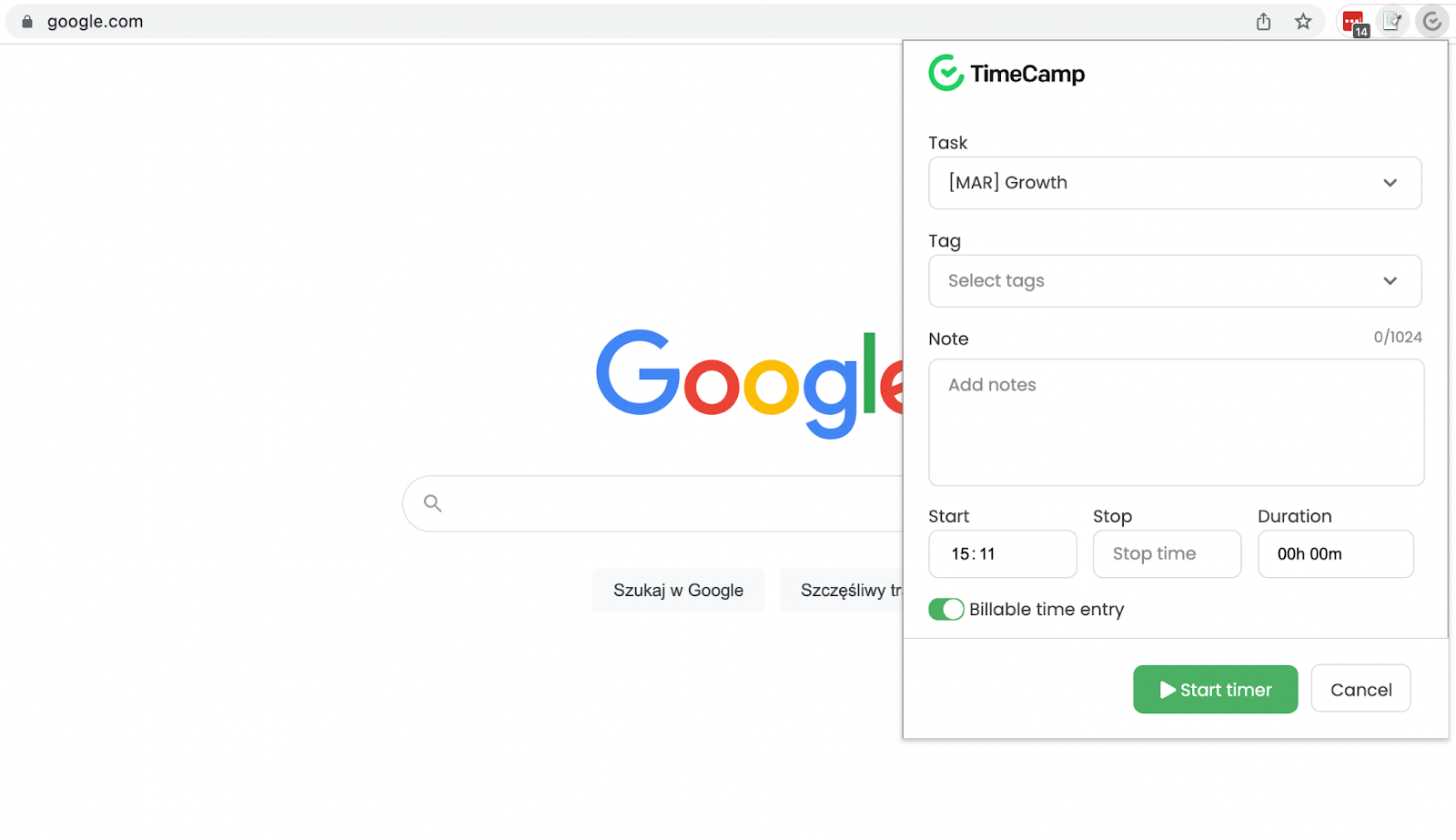 2. Extension buttons in your work tools
The Chrome extension button shows up on the chosen web applications and serves as a start/stop button to measure time within those specific apps. Our plugin is reading the task name from your app, so you don't need to put it manually.
Have a look at the below example from Asana: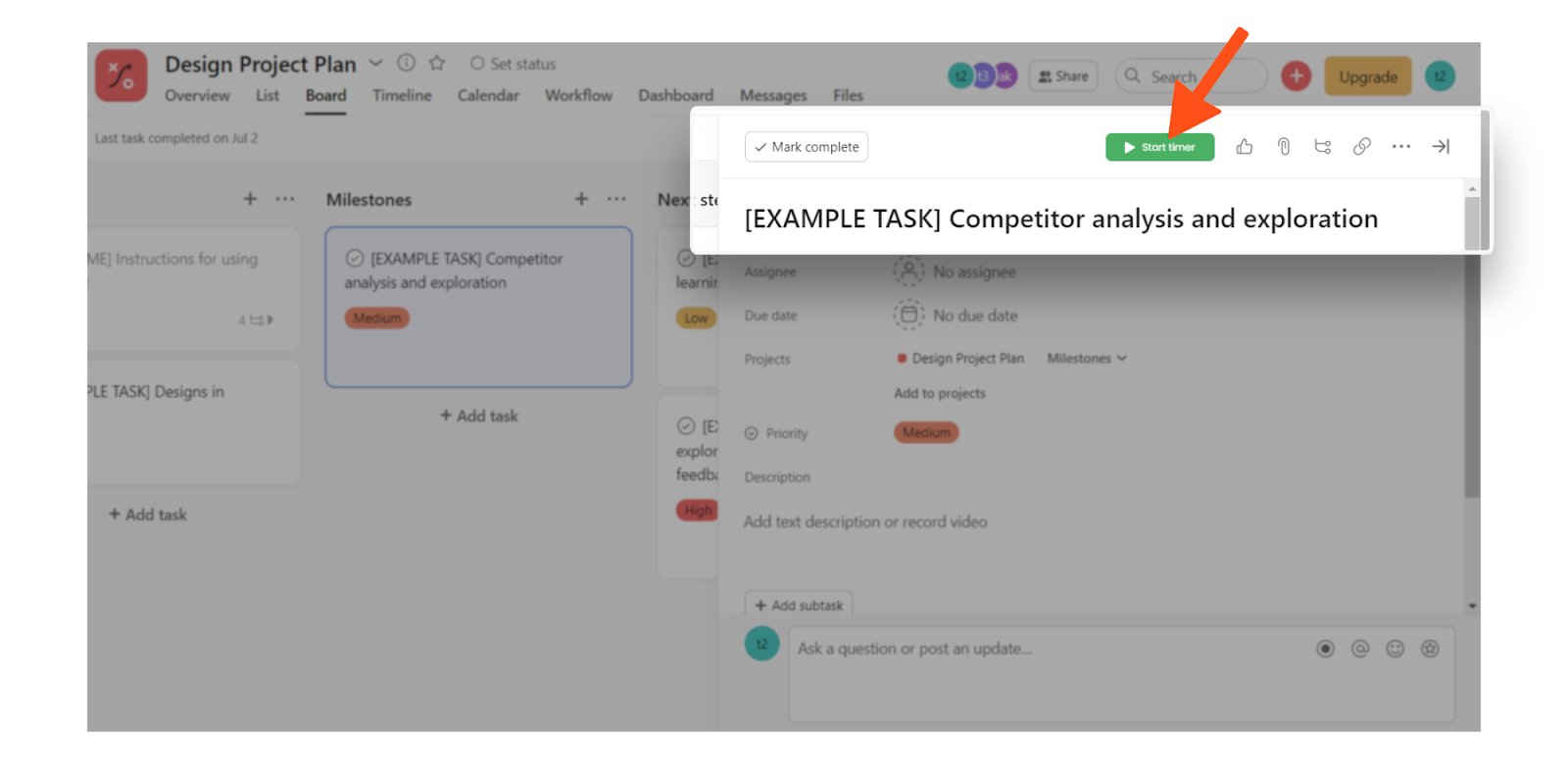 How to Install TimeCamp Time Tracker Extension
Getting TimeCamp will not take you more than a couple of minutes. We do not have to track that time to know it. You can trust us. Just follow a few steps below:
Go to Chrome Store and add the TimeCamp time tracker extension

Log into your TimeCamp account (or register your account if you have not dome it yet).

And you are done!

Pin your time-tracking Chrome plugin so you can easily remember to track time whenever you need to.
Best Time Tracking Plugin Chrome Extension Integrations
Do you know why TimeCamp is the best time-tracking plugin Chrome extension on the market? there are other alternatives to tracking time tools on the market. Which ones are worth considering? We did the research for you! Sit back, relax and have a look at the list and features of the most prominent time-tracking Chrome extensions on the market.
Airtable
A business collaboration platform that streamlines everyday organizational processes.

Asana
Team collaboration software with comprehensive project management features. Perfect for daily workflow automation. 

ClickUp
Named as an ultimate productivity tool, Clickup combines features that make teamwork effortless: project management, to-do lists, chat, resource management, and more. 

Feedly
A content management system that allows you to avoid information overload. Save any piece of content for reading later. 

Freshservice
Service management software that names itself as a bridge between IT and the business. Automates mundane processes and keeps the entire team on the same page. 

Google Docs
Most popular cloud-based text editor, part of GSuite, among other tools like Google Drive.

Google Keep
Cloud-based note-taking tool. Capture what's on your mind and keep all the to-do lists in the same place. 

Gmail
Email client for web and mobile, trusted by thousands of teams worldwide. 

Habitica
Habit and productivity tracking app that turns your improvement efforts into a game. 

Hubspot
The rich, packed suite serves teams as a marketing platform, content manager, CRM tool, and service management system.

Insightly
Smart Customer Relationship Management software that streamlines both sales and marketing efforts. 

LiquidPlanner
Project management software with scheduling technology that helps teams do their best work. 

LiveAgent
An all-in-one customer service tool with live chat, ticketing, and knowledge base building. Offers also social communication. 

Microsoft Outlook
Another well-known email client yet has been recently enhanced with an extensive calendar feature. 
Monday.com
Ultimate workflow tool for teams that offers project and task management, sales, CRM, content design, and many more. 

Notion
All-in-one workspace app provides teams with databases, notes, kanban boards, wikis, reminders, and calendars. 

Pipedrive
Ultimate CRM tool for sales teams. Keeps the customer-related data in one place and tracks all the pipeline stages. 

Podio
Collaboration app for building no-code apps and setting workspaces. It organizes data and team communication to streamline the workflow. 

Todoist
To-do list app that organizes the workflow in one place. Ensures both teams and individuals with comprehensive task management and progress tracking. 

Wrike
A robust project management tool that maximizes teams' performance thanks to the different workflow visualization methods. 

You can find the full list of our integrations in TimeCamp's help center.
Improve Your Work With Timer Extension!
Time tracking Chrome plugin gives you even more data about all the things you spend your time on while working. Once you install it, you don't have to do anything else but focus on your work.
Since the time tracker extension automatically tracks time of your tasks, you don't have to switch between cards or projects. And all the data appears in your timesheet. You can analyze it and think of what could be improved. As simple as that!
Try it out if you're one of those people who like to make life easier with little things. It does not take any effort and brings great results. But most importantly, it makes time tracking more effective.