The Benefits of Using Time Allocation Software
May 22, 2023
by Kate Borucka
No comments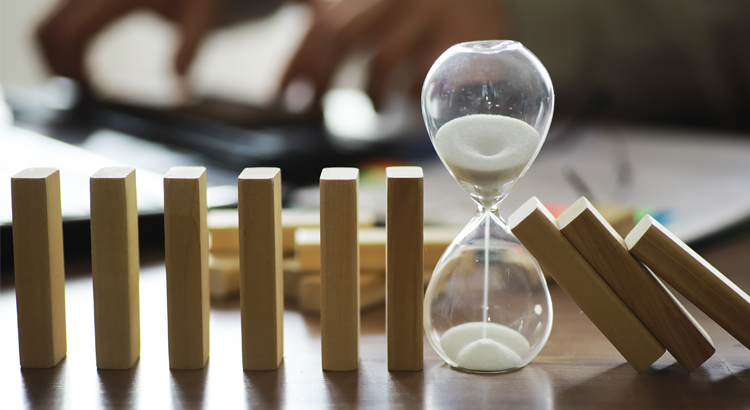 Time allocation is one of these time management techniques that easily help to organize work, and effectively manage tasks, projects, and personal activities. It's one of the easiest ways to boost productivity and always stay focused at work while maintaining a proper level of work-life balance.
What Is Time Allocation Software?
Time allocation, known as time tracking software or task management software, is an enormously helpful tool, especially in today's fast-paced world. Many companies and individuals find it useful. It makes managing projects easier, and faster and allows for controlling employees' outcomes and the state of projects and tasks.
Time allocation software is a tool that, as the name suggests, enables you to allocate time resources. In other words, you can call it time tracking tool, attendance tracking software, work allocation system, productivity app, project tracking, or task management tool. There are many names and versions of such apps.
The main purpose of time management software is to allocate work hours to people and measure the time they spend on different tasks and projects. 
Additionally, such software can be used not only by large companies or corporations with a high number of employees but also by small companies, start-ups, individuals, and freelancers. It is a widely available tool offered by many vendors.
Why use time management software for time allocation?
There are many reasons for using time and task tracking software. There are not enough fingers on both hands to list them all. But to help you understand the main benefits, we squeezed them into the top 3. Make sure to check them out!
Work Automation and Optimization
With the use of the dedicated app, work is much faster. Nobody has to deal with paper timesheets or manually entering data into different types of charts or spreadsheets. Everything happens automatically.
This type of software tracks every activity itself, so you and your employees don't have to worry about millions of data or all the time spent on entering the information. The tool does it for you, and you can comfortably perform your all your tasks from a to do list. It helps to keep all the resources under control
Also, time time management app accurately records hours spend on every task and project. Processes are fully optimized and automated. No more paperwork and tedious activities.
Tracking Progress in the Real-Time
Every business needs to measure the profitability of the project and make sure the budget is not exceeded. It's also important to track employee engagement and see how and when they work to manage payroll and workflow.
With automatic, top time management apps, it's easy to always know what's happening with just a glance. Time tracking tools can serve as a central hub for information about all activities, projects, and tasks – you have access to everything in just one place. It's helpful both for employees and managers as they can understand all processes and manage workload.
Tracking progress in real-time helps to improve communication and collaboration in the team and with clients.
What's more, it's not that hard to find a free time management app, so you can do it both effortlessly and without any additional costs.
👉 Check also our article: 24 Employee Recognition Ideas that Increase Productivity, Engagement, and Enjoyment of Work
Productivity Boost
Do you know that, according to the State of the Global Workplace report, "85% of employees are not engaged or actively disengaged at work? The economic consequences of this global 'norm' are approximately $7 trillion in lost productivity." It happens all over the world to all people.
With time management apps, it's easy to precisely measure time spend on all tasks, projects, and unproductive activities. You have all the information on your actions and can quickly and effectively act on it.
Besides, productivity tools like TimeCamp show you ca breakdown of productive and unproductive activities, which adds a big value to your performance analysis. 

What's more, people work better when they know what to expect. If you allocate them a specific time for finishing the project, they will be more productive. They will avoid distractions because these will only slow them down. And that could cause passing the deadline.
If your team has problems with team collaboration, productivity, and sticking to the deadline, this is why you should use such an app. It's a great motivator to finish every task and project from to-do lists on time.
How to Allocate Time Effectively with TimeCamp?
TimCamp, a comprehensive time tracking tool, serves you right also as a time allocation app. First and foremost, it ensures automatic time tracking, which is a great support for daily project management or attendance processes. But it's not the only way you can benefit from using it – let's check what other features of TimeCamp help you allocate time smarter!
Multiple time tracking ways that sync perfectly
With TimeCamp, you're no longer limited to ordinary time tracking with a web timer. Our tool is available for multiple devices and platforms and allows you to track time wherever you want. Moreover, you don't have to worry about losing data – all the ways synchronize perfectly, so you can be sure your timesheets are filled with time entries accurately.
You can track time with TimeCamp as:
web app – a standard timesheet in three versions: day (textual, a list of entries with timer/manual entries adding), calendar (graphical, also with a timer or adding entries manually), and week (also textual, but allows you to fill timesheets with time entries for multiple days at once),
desktop app – available for Windows, Mac, and Linux; the tool ensures you automatic time tracking that assigns time entries to specific projects based on keywords thanks to the optional activity tracking mode. It tracks time in the background, so you don't have to distract yourself from what you're working on to change the project or task (download it here),
mobile apps – available for iOS and Android devices; especially useful for tracking time when a user is outside the office. Allows you to track time spent on projects and tasks, add new projects or tasks, generate a summary report, and track location with GPS tracking,
time clock kiosk – a separate time management tool that allows employees to clock in and out using their unique, 4-digit PIN codes entered using a shared device (e.g., a laptop or mobile device) placed somewhere in your facility,
integrations – allows tracking work hours straight from other tools (like project management software, accounting, sales, CRM, dev tools, and more) using an internal plugin or importing the entire project structure from the tool you use. TimeCamp integrates directly with 30+ tools like Trello, Jira, Asana, Salesforce, Zendesk, Clickup, Monday or Azure DevOps,
browser plugin – available for Chrome and Microsoft Edge, allows tracking time directly from various tools extends the list of integrations to 70+,
Once you have your time logged and safely stored in the cloud, you can use it for analysis that'll help you better allocate your time.
TL;DR? Watch the video to find out how time tracking in TimeCamp works!
Time reporting
The next step for proper time allocation is getting to know how much time all your tasks take to finish them. And here, the wide range of time reports in TimeCamp comes with a helping hand.
Track time manually or automatically and generate reports for:
a summary of the total time logged for tasks and projects,
a specific task or for groups of tasks,
a particular user or the entire team,
budgeting to compare your tracked time with the estimated budget and assigned billing rates (billable hours included),
estimates to compare time logged for tasks and time and fees that has left from the assigned budget,
revenues to get a clear overview of the income of a certain employee and tasks they tracked time for,
costs to find out about the cost of logged time by a certain employee on a specific task,
margin to compare the revenue and cost amounts,
location to supervise GPS tracking app usage,
attendance to get a detailed overview of your team members' work hours and their absences,
activities to show the breakdown of browsed websites, documents you worked on, or apps you used,
and many more!
Time reporting is essential to make smarter decisions on how to allocate time, utilize resources, and distribute the workload when running a project. Performance analysis of completed tasks and ongoing projects is crucial for making more accurate estimates for future projects.
Activity tracking
With an optional activity tracking mode, you'll be able to find out which tasks consume your time the most. It applies to both personal life and work-related activities.
Once you enable activity monitoring, TimeCamp will get access to window names, websites you browsed, or apps you used. Remember that it's an OPTIONAL feature, and only you or your supervisors have access to the tracked activity.
This feature provides valuable info about time consumption – you can view the data on our real-time dashboard or use it to generate reports that sum up your performance and projects' progress. Moreover, this way TimeCamp points out clearly productive and unproductive activities and thus helps you eliminate distractions and improve productivity in general.
How much does TimeCamp time allocation software cost?
TimeCamp offers affordable pricing for teams of both basic and higher needs:
Free plan – a free version of TimeCamp includes all the essentials for effortless time tracking the best free app for time allocation should have – automatic time tracking, project tree structure, one integration, desktop, and mobile apps, and many more,
Basic – $7.99 per user per month billed annually, including custom reporting, billable time and budgeting, productivity tracking, unlimited integrations, and more,
Pro – $10.99 per user per month billed annually, including billing rates, invoicing, timesheet approvals, custom user roles, and more,
Enterprise – custom pricing, for teams with more specific requirements.
Free trial available (14 days). No credit card is required.
---
Co-author: Ola Rybacka, Product Marketer at TimeCamp