What Is Resource Allocation in Project Management?
October 19, 2023
by Kate Borucka
7 comments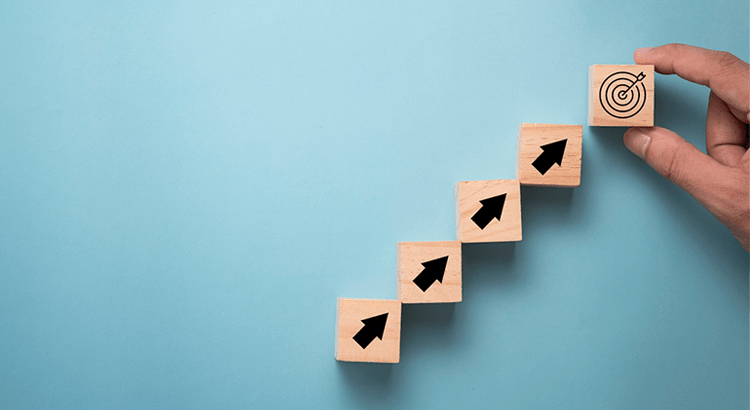 Project management is a very wide area of work, particularly in business. It covers many topics, which can be broken into smaller particles. The work of a project manager is not only about giving people orders and telling them what to do. Many people limit their work as a project manager to supervising their employees and making sure everyone meets their deadlines. But a good project manager knows it's more than that.
What's the resource allocation process?
Resource allocation is a process of identifying available resources (whether materials, money, or human resources) for a project and then matching them with tasks for the project plan for which they'll be the most useful.
Resource allocation in project management is one of those particles that make the work of good project managers (or resource managers, specifically effective and significant. And even though it may seem simple, it is resource allocation definition is actually crucial in delivering a great project.
Effective resource allocation process is one of the pain points of project planning, but is crucial for project success and, thus, client satisfaction. Not every company can afford to hire resource managers who would be responsible for preparing and executing resource allocation strategies. That's why specifying resource availability and their effective planning of resource allocations is mostly the responsibility of individual project managers. However, without proper help, it may be overwhelming, especially when managing multiple projects.
Who is responsible for allocating resources?
Project management is a very wide area of work, particularly in business. It covers many topics, which can be broken into smaller particles. The work of a project manager is not only about a project schedule, giving people orders, and telling them what to do. Many people limit their work as a project manager to supervising their team members and making sure everyone meets their deadlines. 
However, a good project manager knows it's more than that and should use their resource management skills to the maximum to schedule and track the right resources during the project lifecycle.
A resource manager is concerned with creating a resource plan that assumes scheduling and assigning resources wisely to effortlessly achieve future goals. There are many resources that have to be allocated when managing a project, beginning from a project budget to equipment and tools to data and the project's plan.
If you're a beginner in this matter or, despite the experience, you still struggle with how to allocate resources to the project team effectively and wisely, this post is for you!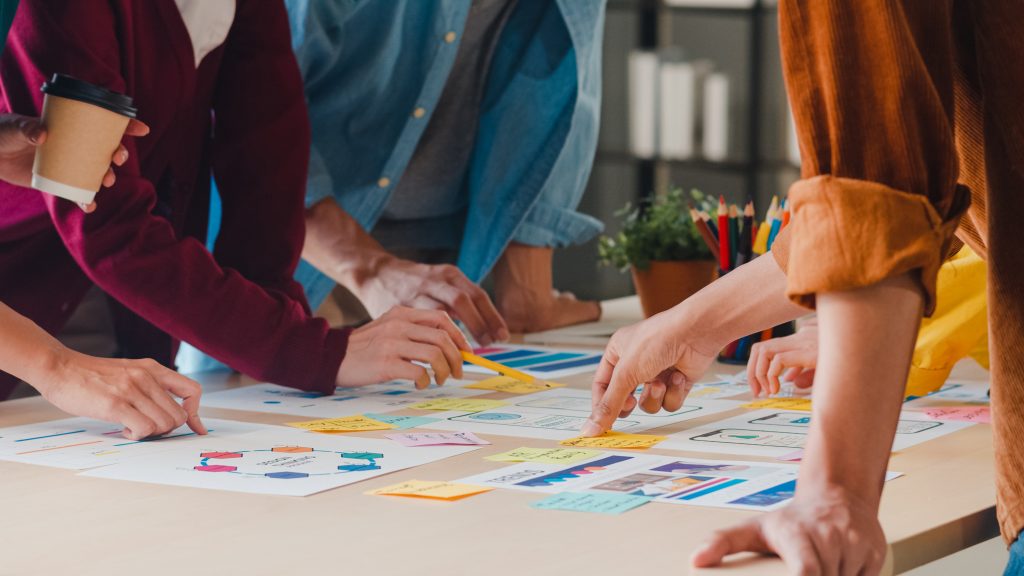 Why is a resource allocation strategy important?
Resource allocation in project management is so important because it gives a clear picture of the work that must be done. It also helps to schedule ahead and have an insight into the team's progress, including allocating the right amount of time to everyone on the team and setting clear deadlines.
Resource allocation allows planning and preparing for the project's implementation or achieving goals. It is also possible to analyze existing threats and risks to the project.
But above all, resource allocation in project management helps to control the workload. This, as a result, contributes to the other team member's effectiveness at work, and what follows later is a satisfying and exhaustive project.
Handy tips for allocating resources when planning a project
Resource scheduling and allocation help resource managers schedule the best team for the job and optimize how work is assigned. Since resources refer to quite an extensive list of things and aspects of project management, it may be confusing when trying to properly allocate them all. But it's not difficult and requires certain dedication and involvement.
Monitor changes in project scope – set project objectives, know what your project is about, what you will need to achieve it – all to be able to properly allocate resources and avoid scarce resources situations and over-allocation of resources. Changes in scope can occur at any stage of project lifecycle and often cause fluctuating resource demands;
create a resource pool, the list of available resources needed to successfully deliver the project,
monitor the project progress and make adjustments when necessary;
identify required resources – to know which tools, equipment, etc., you will need to complete the project;
identify roles and skills for your project – knowing the skills of each team member is extremely useful for assigning tasks to the right people,
create a resource allocation plan – divide the project into separate tasks and identify task dependencies, then estimate realistic deadlines for each task and
track time – to have a deep analysis of the progress and current situation as well as be able to control it in real time; incaccurate estimates make a waste of available resources and often lead to failures in meeting the deadlines,
don't look only at the big picture – the process of working on a project is not done with task allocation. Once you allocate resources, you must keep track of them. If you lose at least one tiny detail, your project may fail;
don't over-allocate – because your team will experience burnout, and their productivity will significantly drop;
use resource allocation tools – a well-packed project and resource management tool supports effective resource allocation,
run the re-evaluation of the resource allocation plan once the project is finished.
How to allocate resources effectively with time tracking and project management software?
With the help of automation tools, the resource planning process of allocating resources efficiently is just much smarter. Sure, doing it with an Excel file is still valid, but why waste time when a tool can do it for you?
With a combined use of time tracking and project resource management software, it's way easier to identify project resources needed for a successful completion of the current team's capacity. Tracking how much time is spent on various tasks significantly helps define the latter. Meanwhile, a robust project management tool that offers various ways of displaying project data and can be easily adapted to the team's needs makes preparing a reasonable resource allocation plan significantly easier.
TimeCamp + TimeCamp Planner 
As a time tracking software, TimeCamp knows the importance of proper time and budget and poor resource allocation (among others). That's why extensive features provided by our software enhance resource allocation. However, resource allocation is also about controlling reports and invoices. Without it, you will lose track of your and your team's work.
Combined efforts of tracking time with TimeCamp and managing resources with TimeCamp Planner significantly improve resource allocation and, thus, help achieve more successful projects and satisfying project outcomes.
Find out more about TimeCamp's great features, which make using resource management tools and allocation in project management easy and comprehensible.

Discover the wonders of using resource planning and allocation with attention to detail!
Resource allocation problems in project management
According to PMI's survey, only 26% of companies always use resource management to estimate and allocate resources. It indicates that it can be a hard process with too many resources and obstacles along the way. The main problems project managers face are:
Availability of project resources – in companies that run many projects, managers have to compete over resources, and they can't make relocations without negotiating over the same resources with other PMs.
Changes in project scope – clients can change project scope in the middle of the process and force you to relocate resources.
Use of inappropriate tools – if you use spreadsheets or simple task management tools to manage a project, it can be hard to analyze and relocate resources.
PS. Get a free, handy resource scheduling checklist!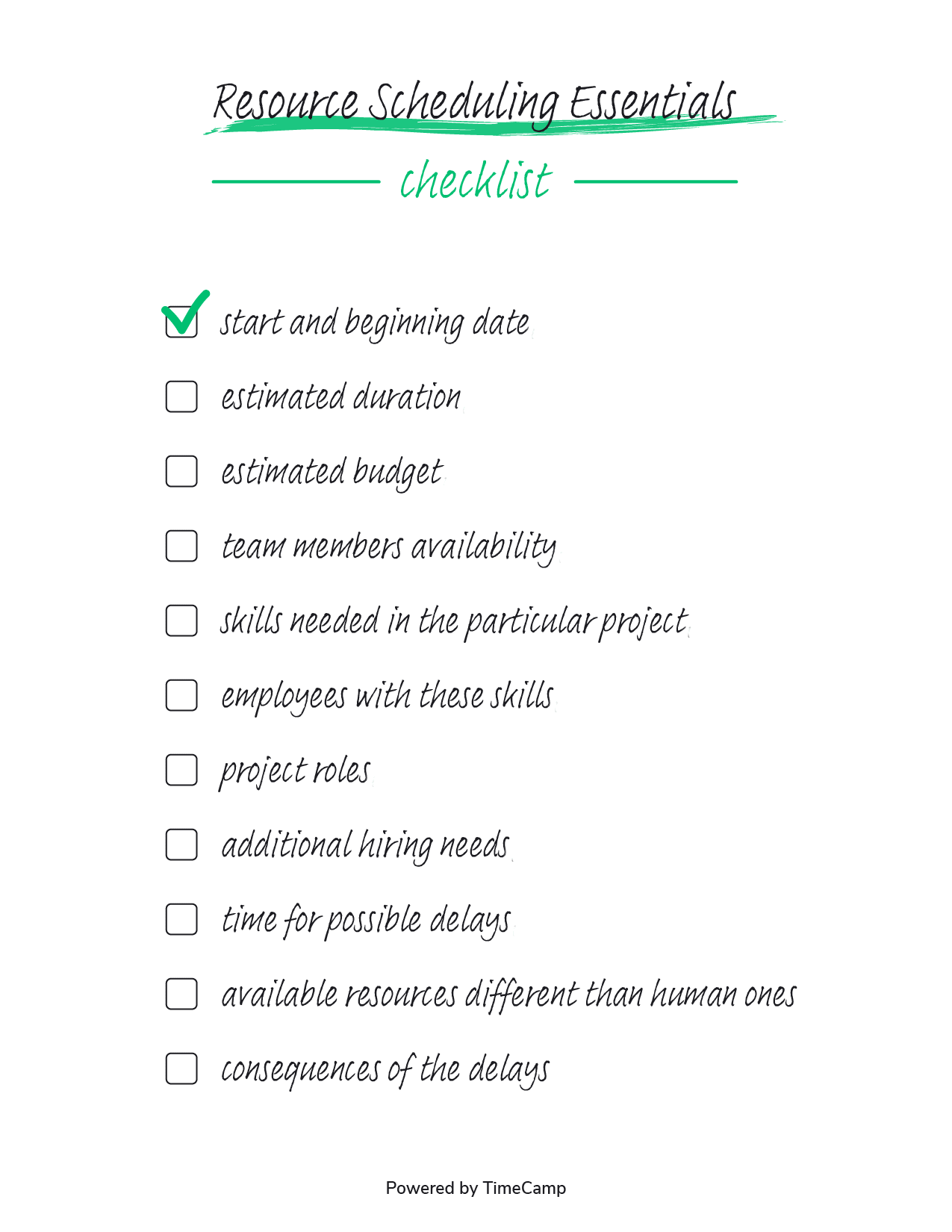 To Sum Up
Remember that sometimes it may not be easy or even possible to allocate all resources. It will take time for the project and its certain features to develop, and only then allocate the rest or new resources. There is also the option of relocating resources, which sometimes will turn out to have positive effects on the project, and there's nothing wrong with that. However, keep in mind that altering the resource allocation of a project too much may influence it negatively. That's why it's important to keep the balance.