September 25, 2013
by Jakub Szyszka
6 comments
In teamwork, especially in project management, communication and good organization are the most important things. Having everything that is needed to do one's job right in one place would be an asset.It would enable one to save time and monitor team's work in a more effective way.
As TimeCamp team we are proud to say that we created integration with a great tool for project management – Podio.
Podio is an online platform created for collaborative work. It allows people to arrange their online workspace so it fits their role and their duties. It enables employees to decide how to structure projects, teams and workflows. It also supplies special business apps that can be selected in accordance to what things a single employee needs to get done.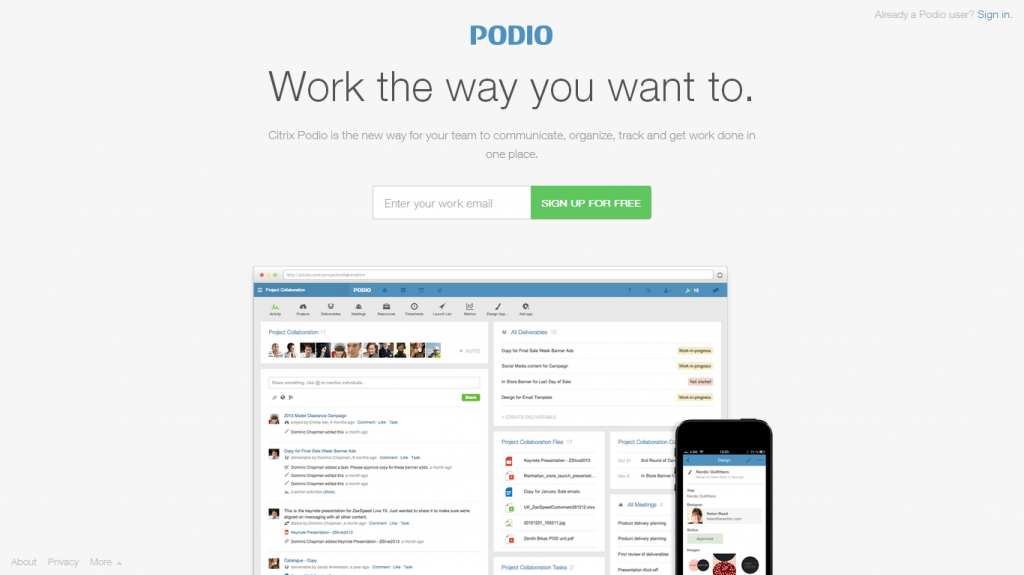 Integration with TimeCamp adds the ability to log hours for your tasks within the organization. TimeCamp synchronizes tasks from your Podio and adds them to the projects in TimeCamp which saves their structure. Then you can count up time spent on each task from Podio in Timecamp. Additionally, you can invite your team members assigned to the task so they could monitor their time as well.
Hope you will enjoy tracking time with this integration. Enter: https://www.timecamp.com/ and try it out!
1. Log in to TimeCamp
2. Go to Settings – Add-ons & Integrations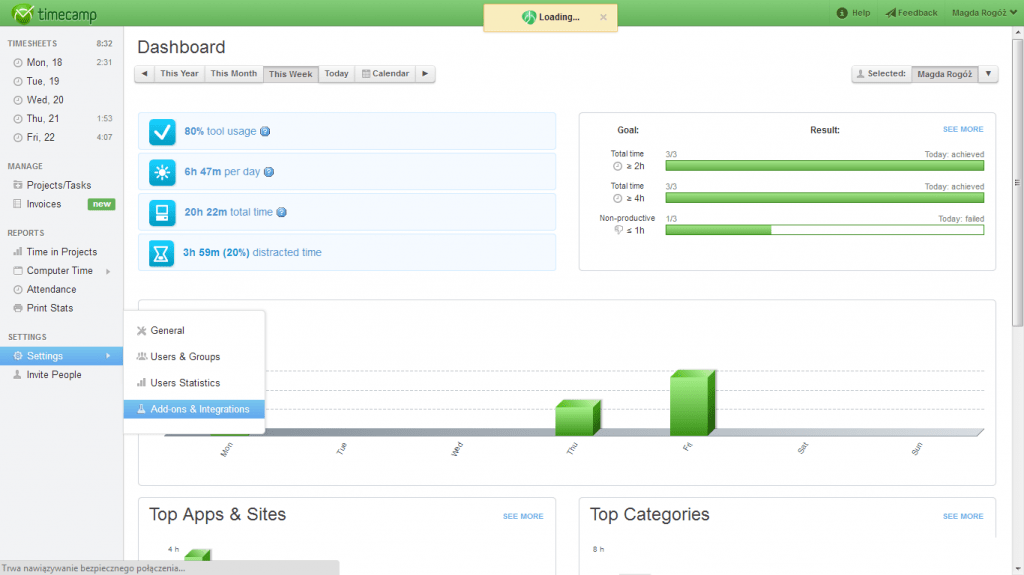 3. Select the Podio option from the menu and click the "Enable the integration" button.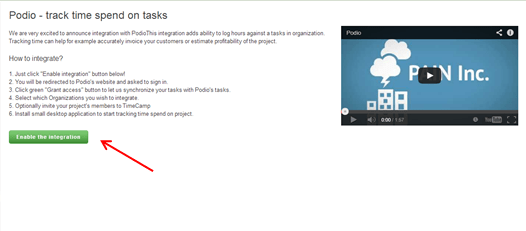 4. You will be redirected to your Podio page and asked for a confirmation. Click on the "Grant access" button. You will be redirected back to TimeCamp.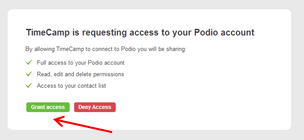 5. Select which of your workspaces you want to synchronize with TimeCamp.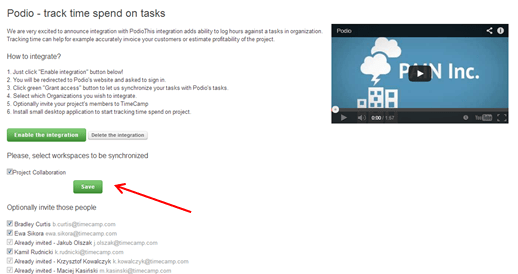 6. Integration will automatically synchronize your tasks in organization with your projects in TimeCamp and you will be able to track time for each task easily.
Enjoy using and do not hesitate to give us any feedback.