7 Of The Best Movies About Time
February 29, 2016
by Ola Rybacka
5 comments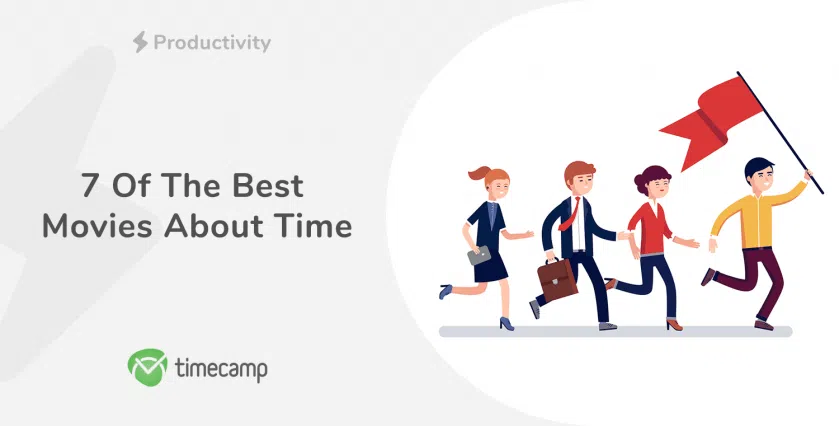 Time is valuable. Unlike treasured gems, prized possessions, and precious metals – time can't be purchased, earned, or collected. We either use it or lose it. Of course, for many of us, it seems that there are not enough hours in a day and try to cram everything in the twenty-four hours given to us by Father Time. Many people also wish to go back in time in order to explore the big "what if". What if I had done this and that differently, what would have been the consequences?
88th Academy Awards passed, so it's a great occasion to mention some great movies about time!
Our cinephiles have also witnessed many movies which have shown the concept of time traveling, time management, and productivity in fascinating ways.
Not surprisingly, one of the most popular notions explored in time-related films shows the protagonist going back in time to correct a mistake or prevent a disaster.
However, we humans have a long way to go before our wildest fantasy of going back in time becomes true.
We can, however, make well use of the time we have in our hands by tracking our time effectively and aiming to become more productive. For inspiration, here are 7 of the best movies made about time. These movies are guaranteed not to be a waste of your time!
7 Of The Best Movies About Time
Click
The 2006 film features Adam Sandler as a workaholic Michael Newman who is pushed to his limits by his ungrateful boss. With the ever-growing workload, Michael finds it difficult to spend time with his family until he gets his hands on a universal remote controller which not only controls his TV and stereo but his life as well. While fast-forwarding the bad phases of his life, pausing the good ones and even muting the unwanted sounds – Michael Newman realizes that he is missing life itself.
In Time
Welcome to the world where time has become the ultimate currency. The Sci-fi thriller released in 2011 shows the future where aging stops at 25 and after that, a clock is activated with one more year for each citizen. The wealthy become immortal, the poor are forced to live only a few hours or some days, while thieves are stealing time and the society is managed by the timekeepers. The story revolves around Salas who saves a rich 105-year-old man from thieves. However, the man is tired of living commits suicide and gives Salas more than 100 years of his time. Salas, falsely accused of the man's murder must find a way to fight against the system.
12 Monkeys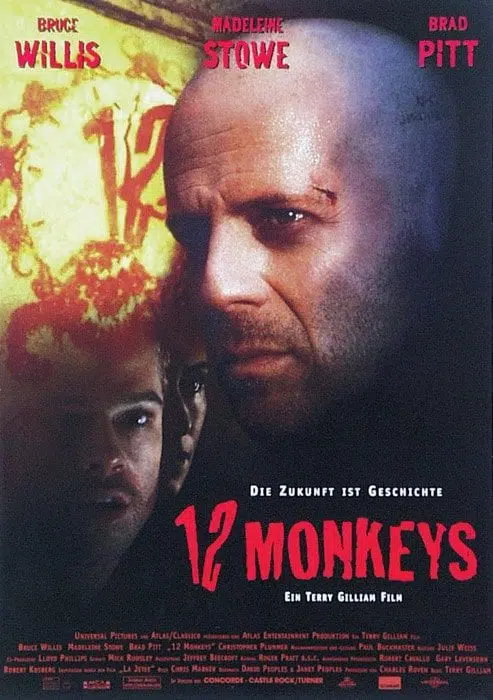 Bruce Willis stars as a mental patient who volunteers for a time travel experiment after a worldwide plague that kills 99% of mankind. Will he be able to stop the deadly virus from destroying the remaining humanity or he is also as delusional as his asylum associates? Watch the movie to find out!
Back to the Future
The time machine created by DeLorean is one of the coolest ever created. The film shows a 17-year old Marty McFly using the time machine to travel thirty years back. However, during the course, he must find a way to get back to reality or erase his own existence forever.
Good Will Hunting
The 1997 touching tale features Will Hunting (Matt Damon) – a janitor who has a gift for math and chemistry. However, he doesn't realize his own true potential until several strangers enter his life and show him that he has all that it takes to find success. Not really a movie about time, but Good Will Hunting tells an enchanting tale about a boy whose life edges toward self-destruction but with some help, he jumps back.
The Girl Who Leapt Through Time
The 2006 animated film portrays a teenage girl who is blessed with the ability to travel through time. The movie revolves around how she uses her power to change little things in her life to make it easier.
Whiplash
A movie bound to boost your productivity, Whiplash shows a promising young drummer Andrew studying at a highly prestigious music academy where teachers will stop at nothing to bring out the best in their students. After seeing his potential, the teacher transfers the drummer into a jazz artist and pushes him to the brink of his ability.
The above movies were a combination of time tracking, productivity, and time management that can be useful for your own creative boosting. A well-told story can have a positive impact on your mind and along the way, you may feel that it has changed your way of thinking in many ways. Watch the above movies and see for yourself!
Can't find some time to watch those movies? Use the right time tracking software and improve your time management skills!