Earn 20% Commision With TimeCamp Affiliate Program!
April 14, 2016
by Jakub Szyszka
7 comments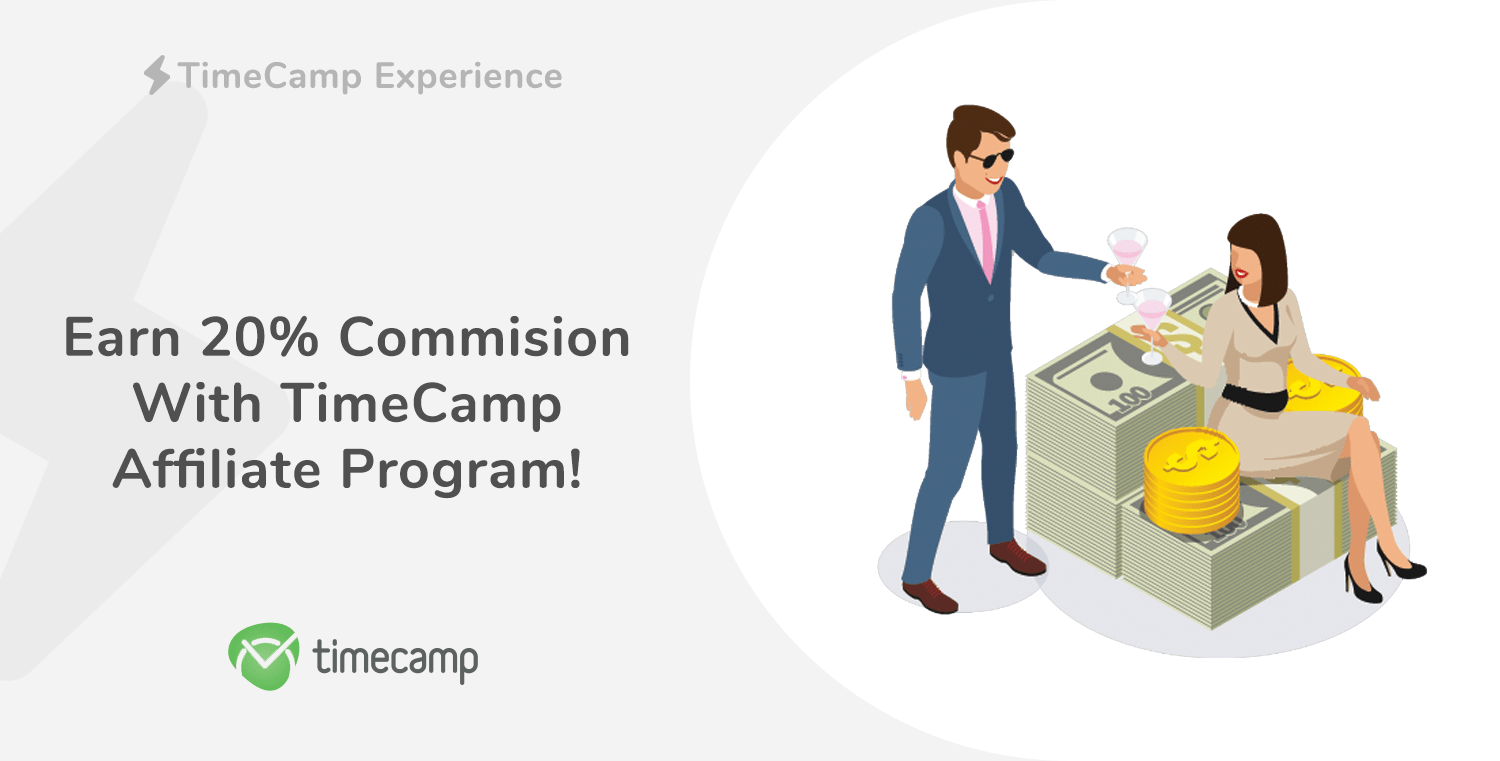 Have you ever thought about making money without leaving home? Sounds fantastic, doesn't it? Well, what if we told you that there is an easy way which requires minimum attention, but can get you quite a lot of money> Join TimeCamp Affiliate Program!
If you are interested in promoting already world-famous time tracking software and you would like to help people change their bad habits into good ones, while also increasing their time management techniques, this is your chance!
Sounds interesting?
If you are an online influencer or/and you have a blog or a website, contact us right now! The possibility of increasing your income just by promoting our time tracking tool among your readers is within the arms' reach!
How Does TimeCamp Affiliate Program Exactly Work?
If you have any doubts about whether our time tracking software is a proven solution that increases people's productivity and maximizes their business revenues, check how one of our recipients increased his business income using TimeCamp: How Sebastian Used TimeCamp For Business Development?
Earn 20% commission from our affiliate marketing campaigns program on each purchase if the customers who signed up with TimeCamp were redirected there from your website!
20% – seems excellent, doesn't it?
If, for example, a business of 20 buys our software, you would make extra 480$ per year. Promote our software via social media, or through your friends and followers, and increase your income significantly. 
Ready to take up the challenge?
Check how to become a part of something special!
If you're ready to start working with us, first register on our website here and click on the Help button placed in the top-right corner.
Then click on "Affiliate."
Already an affiliate? Nothing more straightforward – just click here 
after signing up to get access to the affiliates area.
Partnership Requirements
copying content from our website or blog to partners' sites or blogs is not allowed due to the risk of duplicating,
it is advisable to add the "nofollow" attribute to TimeCamp affiliate links,
our partners can use our content (articles, videos, graphics prepared), but it is recommended to share the links to their social networking channels instead of just copying them,
partnering websites can use our research or data we featured on our website as long as the source will be provided,
the minimum payout is 50$.
---
Want to get to know us better?
We're waiting for you!