Best Budget Management Software
April 4, 2017
by Jakub Szyszka
One comment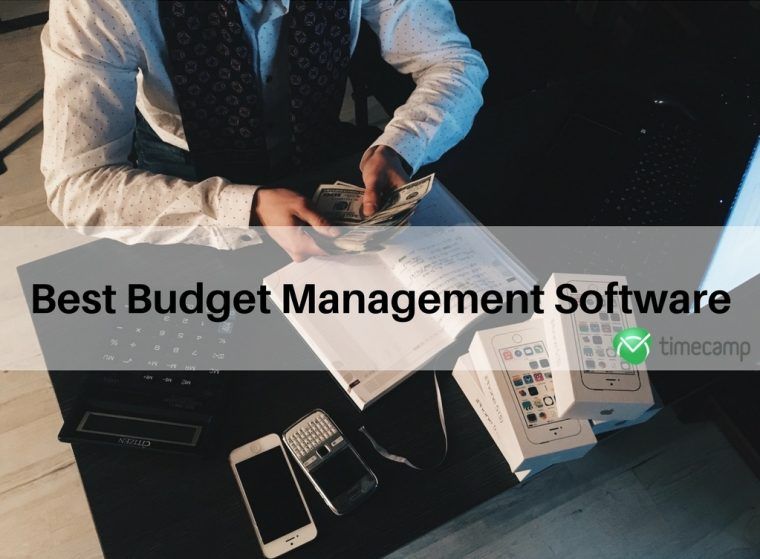 We have to postpone our series of post about time management for later, as there are more important tasks that require our full attention, sorry! But worry not, we shall finish them all one day and group appropriately so that you will be able to read everything that we have to say on the topic of managing both your free and working time.
Today, however, we are going to present a list of software that a company can use for budget management. We realize how important it is to properly estimate the cost and value of the project – money, unfortunately, must come first. It can be painful to track every expense individually, and if the project is huge, the paperwork may consume too much of our precious time.
The budget management software comes to an aid here. It can significantly contribute to the completion of the project without exceeding the budget. We prepared for you a list of some tools that were created for this purpose. If you are a project management responsible for the budget of every project that you and your team work on, these programs may help!
1. TimeCamp
TimeCamp, besides being the Budget Management Software, can also be used to solve many different issues that companies tend to struggle with. TimeCamp is modern software designed for monitoring and optimizing the efficiency of one's work. This tool measures the time spent on computer activities and categorizes them into productive ones and those not related to the tasks that the user should be focusing on. It can be used both on the stationary devices in the company and by the remotely working employees.
The use of TimeCamp can help you boost your efficiency and productivity. You can add as many tasks as you want to the interface and choose one whenever you feel like doing it or leave it to the intelligent system that assigns tasks by keywords. TimeCamp will track the time of your activity and you will receive a detailed graph from which you will learn what you or the member of your team were doing, how much time did it take, and what "distractions" got in the way, which is a great method to eliminate them once and for all.
Here are some examples of what TimeCamp can do:
Comes with a wide range of platforms. The tool is available for Desktop (Windows, Mac, and Linux), and has native mobile apps available for iOS and Android to help users track their time regardless of location.
Automatically records time usage of each application running on your computer.
Monitors the time devoted to individual documents.
Easy budgeting – budgeting function lets you estimate how much time the implementation of individual projects will take, and thus effectively plan the use of human resources and make a valuation of future similar projects.
Integration with popular project management software such as Trello, Basecamp, Podio, Pivotal Tracker, Jira.
Measures the working time by particular categories.
Records the time spent away from a computer – detects when user ceased to be active and for how long it lasted.
Automatic time tracking based on keywords which allows you to switch between tasks without any effort.
Accurately bill your customers.
Turn time entries into invoices basing on estimated hourly rates.
You can learn a lot about the TimeCamp's features that help with budgeting and invoicing from this article and from our Knowledge Base. Take a look!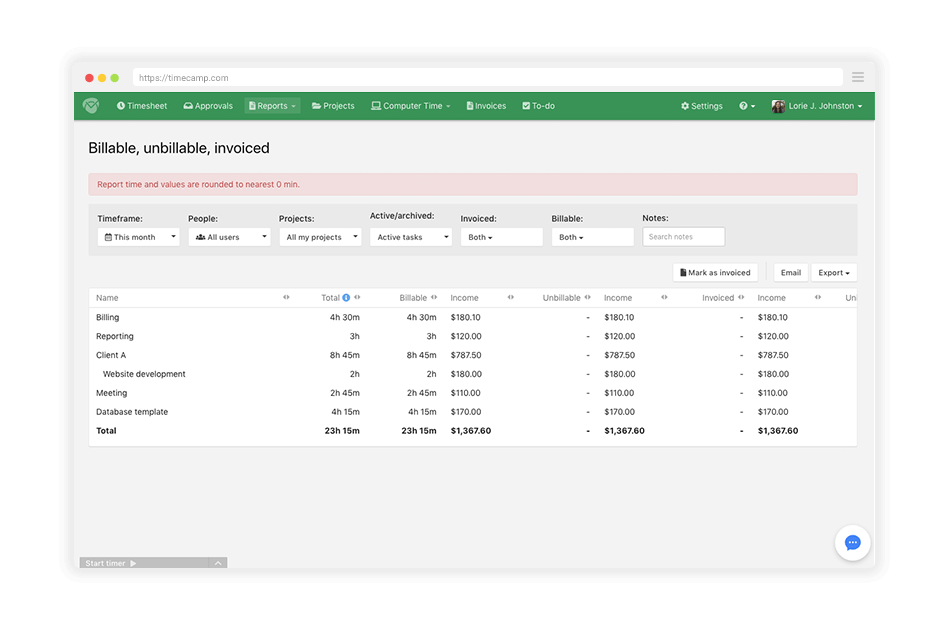 For Mobile
If you prefer to track your time through mobile phones, we have an app that is tailored to your needs! The newest version of TimeCamp's app for iPhones and Android phones offer an intuitive interface with a lot of great features, like:
Tap to start or stop tracking time from every place on earth

Alternatively create time entries manually

Generate reports of your time

Browse your projects and tasks

Log your time offline

Easily make notes on every time entry you are working on

 Edit time entries with just a few clicks

 Mark time entry as billable or non-billable

 Browse and edit your historical data or plan your future
You can find and download it from

Google Play and  iTunes
BigTime is a well-developed software created for the purpose of tracking both billable and non-billable hours, manage projects and tasks, track expenses and project costs, create time and material or fixed-fee invoices and much more. It is designed to help the professional service companies – from marketing and advertising agencies to construction companies and accounting firms (to name just a few.)
BigTime provides its users with a cloud-based platform equipped with a very intuitive and easy-to-navigate interface. It can be tailored to integrate with practically any workflow – from invoicing to complex management of documents. The features it offers simplify the process of organizing work and time in any company which makes it a great choice for many professional services providers and companies that have troubles with their billing and invoicing requirements.
Its Enterprise version for $19.20 per user per month comes with an unlimited sub-tasks with the budget roll-up and a real-time staff and resource allocation budget tracking. Definitely not a bad tool to consider implementing into your company.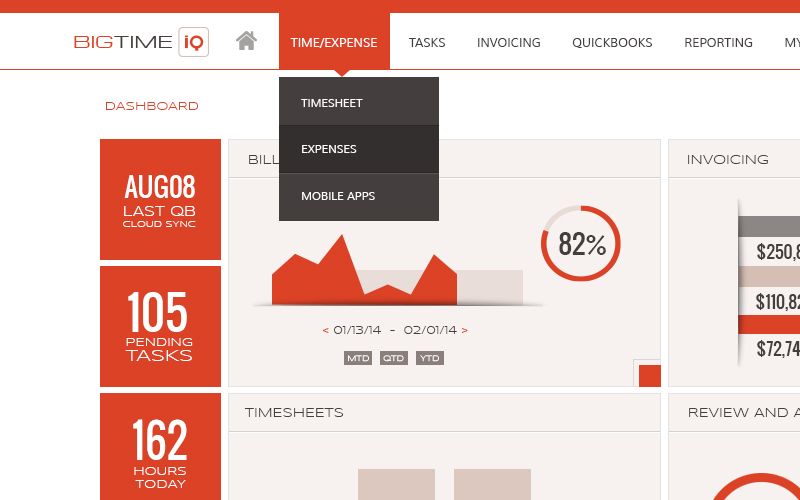 Hubstaff is a time tracking application that is suitable for big and small companies, remote teams and freelancers. Its users can manage their workflow and productivity effectively with the help of features like automatic time tracking, application and internet monitoring, automatic payroll, and reports.
Hubstaff can be integrated with over 30 applications for better performance. It allows users to track their or their team performance in real time and equips them with work notes and in-depth reports. It is available on Mac, iOS, Windows, Android, and Linux.
The two options that Hubstaff offers that are most important in this article is the ability to set budget as well as time limits on working hours.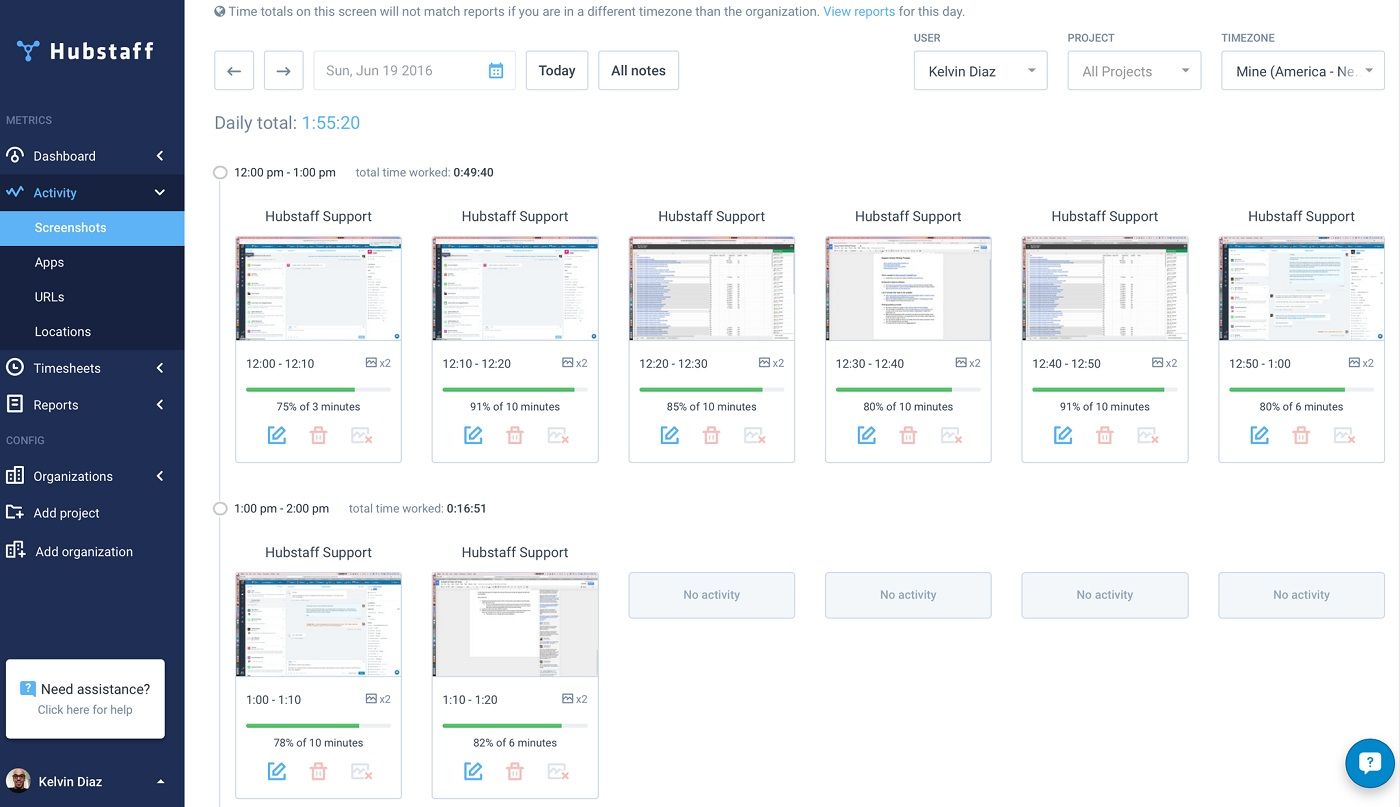 Intervals combine time management, task management, and project management into one compact package. This software offers a simple and cost-effective solution to efficiently and smoothly delegate tasks between the team members, track time and project progress, and make sure that users complete projects on schedule without going beyond the intended budget.
It does not require any software to install, so you can immediately get to work. The collaborative space of Intervals is uniquely designed for the needs of small businesses, designers, web developers, consultants, creative agencies, IT services firms, and communications companies. More about budgeting feature can be found in their knowledge base.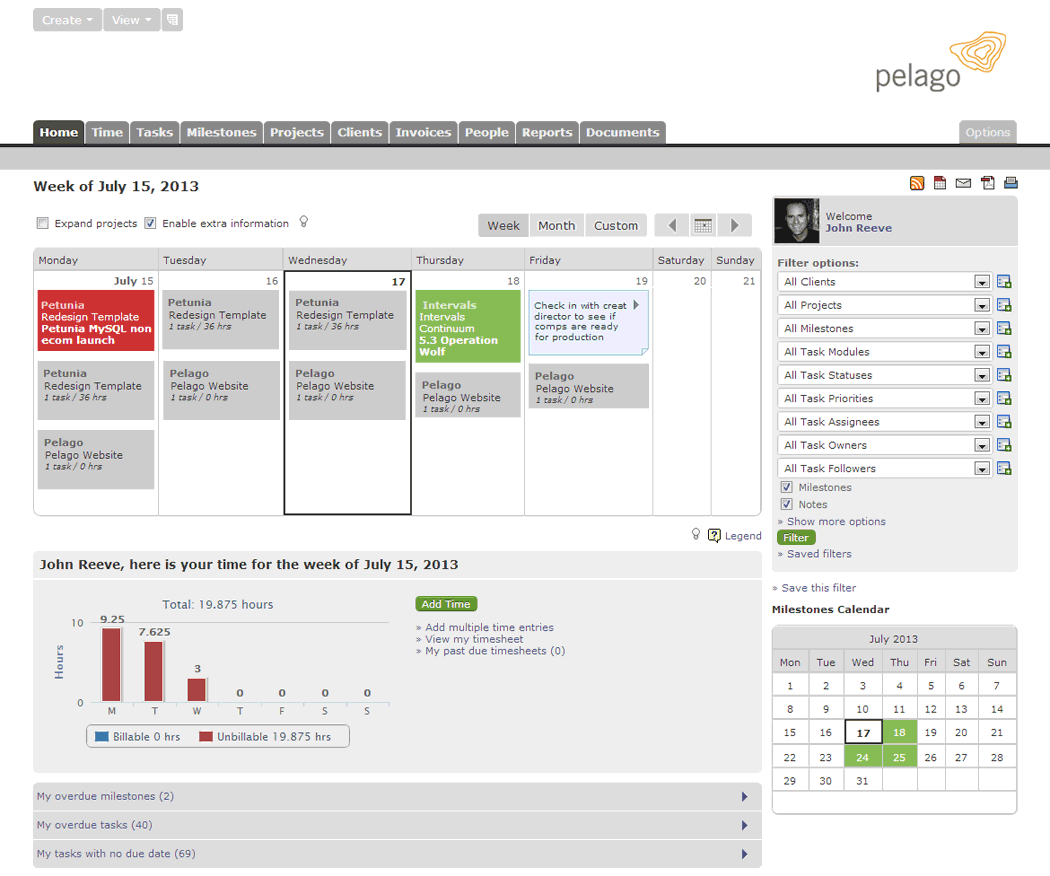 With Trigger, you can make your businesses tracking, organizing, collaboration, and invoicing much easier. Also, it allows you to monitor the allocated hours, deadlines, and, what's most important, budgets in the project. It significantly reduces the amount of time you spend on discussing issues with your team. This quite popular platform for time tracking lets you effectively organize the office work by creating tasks and projects and divide them among your team members.
It comes with an elegant and intuitive interface that allows team members to communicate with each other, as well as with customers. Additionally, they can add and share files, and, of course, log time. However, it seems that the main function of Trigger is the centralized discussion – you can add clients to projects and tasks, giving them the ability to communicate with those, who work on the project and monitor the progress. The features it has are a great help when it comes to doing the paperwork – with its use it is much more likely that the project will be finished on time and on budget.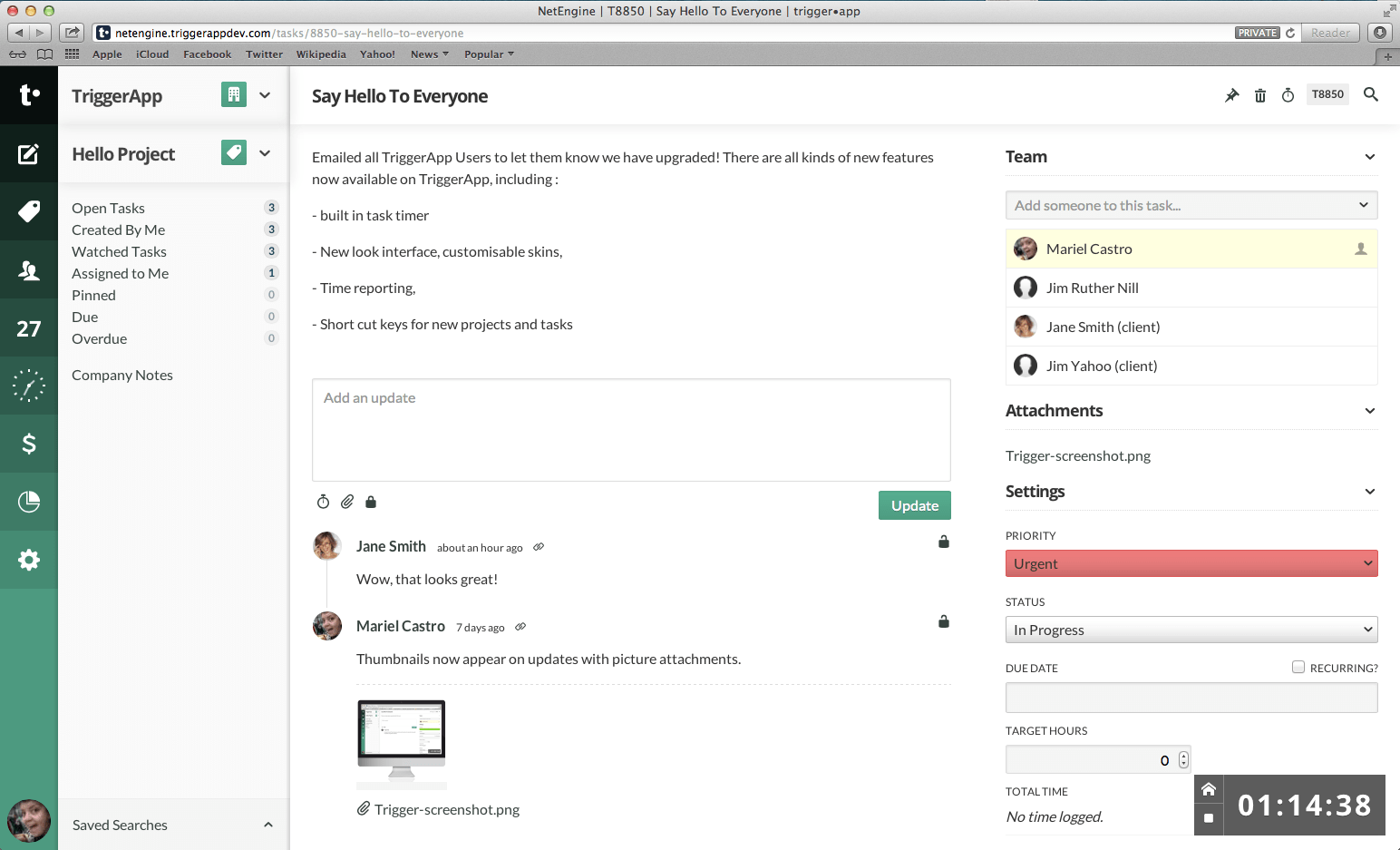 Summing up
Those are the apps that we chose to recommend. Budgeting is essential for every company and it is not worth to risk monitoring it by yourself. It may be smart to reduce the human factor to the minimum and do the budgeting with the help of reliable software. Give it a try and we promise you will not regret it!