Top 10 Time Tracking Software For Accountants
March 23, 2018
by Kate Kurzawska
9 comments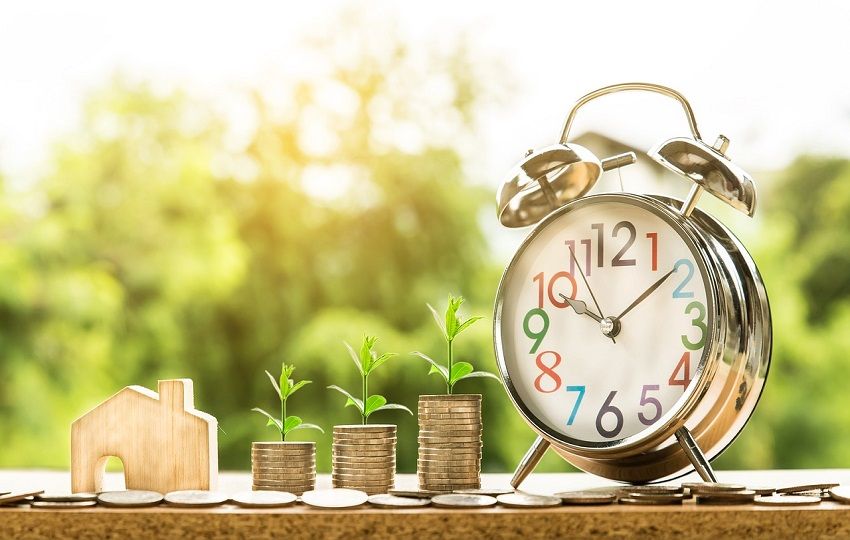 Time Tracking Software for Accountants
Being an accountant seems to be easy because all you need to do is to take care of the numbers. But the task is much more complicated as well as time-consuming. When tracking customers on an hourly basis, it's important to be accurate and not to miss even the slightest detail to keep the client time log documentation.
Employees often struggle with productivity, forget to write down how much time they spent on a task or project or simply – they don't know how to do it. They don't know how to track their time. And that makes work of the accountants even more difficult as they need all the numbers to bill clients properly.
For this reason, many companies decide to implement time tracking software which not only enhances employees' work but also helps accountants in their daily tasks. Following all the progress during work, switching between different task, especially when working on a computer in the office, may be tiring and that's why proper tools are necessary.
Today, we present top 10 time tracking software for accountants which make work easier and smooth:
TimeCamp is not only a time tracking software. It is a fantastic time tracking software for accountants. Why? Because it helps to keep track of the expenses and the entire budget.
It is possible to allocate a specific budget to a particular project or task. This feature enables to always keep track on the expenditures. Moreover, the software tracks all the billable and non-billable hours so you can know how much time is spent on both of them and make possible changes or adjustments. But that's not everything. TimeCamp enables you to create invoices based on the reports and send them straight to your clients.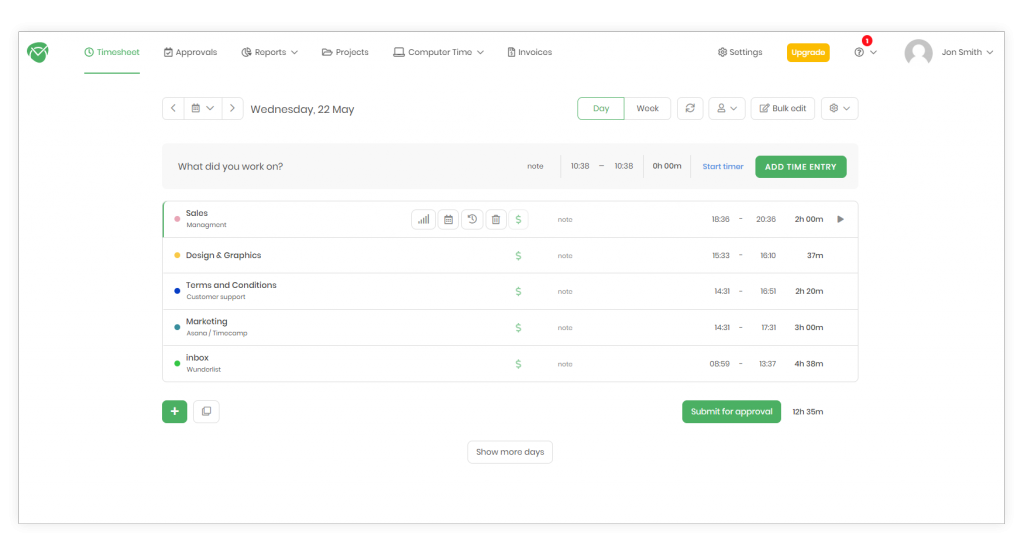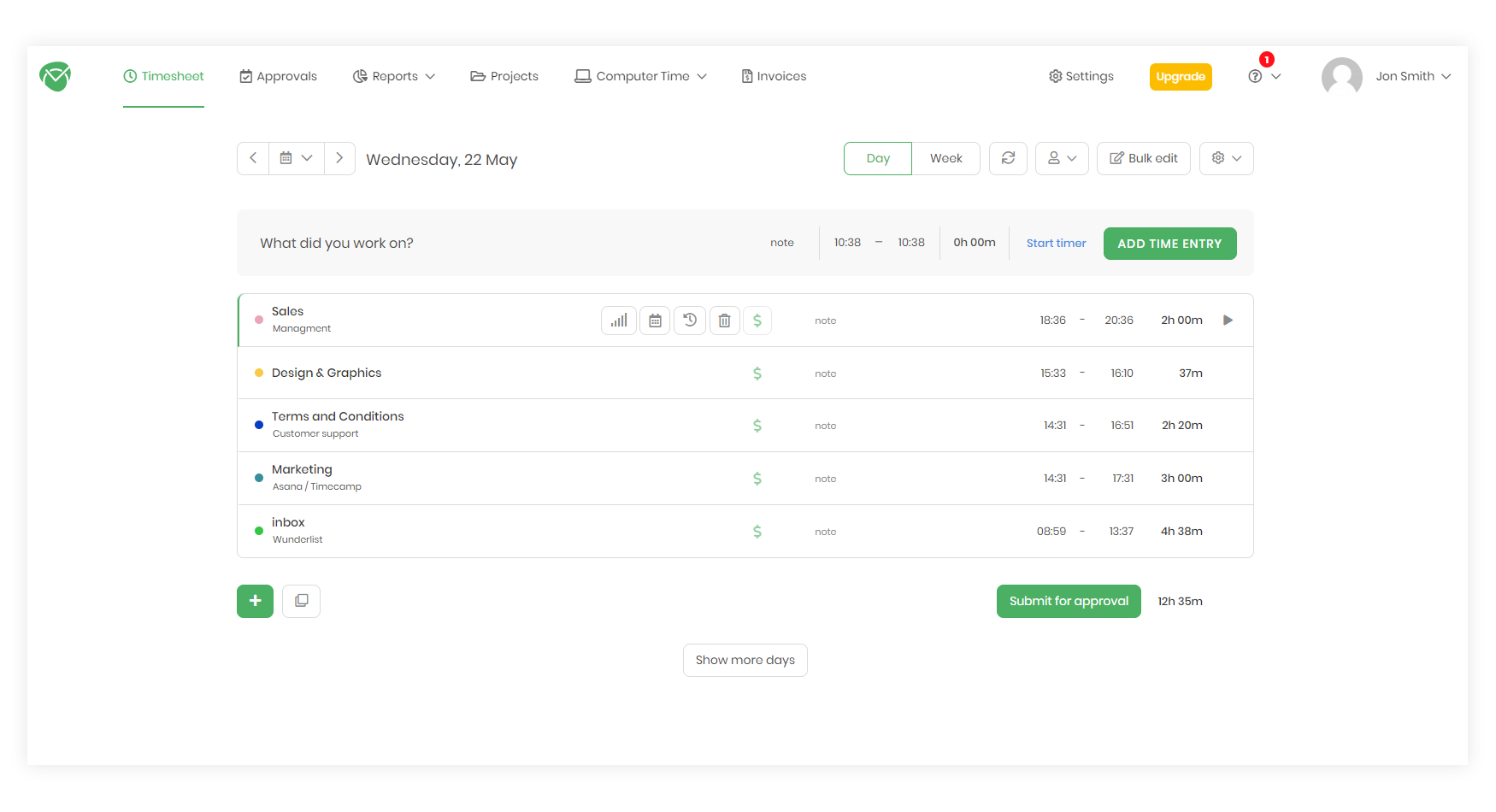 To sum up, here are all the important features helpful in the accountant's work:
allocating a specific budget to tasks, projects, people;
keeping a hand on all expenses;
predicting future expenses;
billable and non-billable hours;
invoicing with the possibility of sending them to your customers and seeing when they opened it;
integrations with many apps, QuickBooks among others,
GPS tracking.
Make TimeCamp your personal accountant!
Register for free and save time and money!
Harvest is one of the most popular time tracking software. Why is it good for accountants? Because it not only helps to track time but also expenses. The software allows you to turn your billable time and expenses into professional invoices, send them to your clients, and get paid online. When you're exceeding the budget or are close to reaching the line, Harvest sends you a notification so you can control the budget and not be surprised by the information.
It is a great tool for teams because it helps to keep track of all time spent on work, dive into details and control budget. Also, you are able to see if your projects are profitable. The tool integrates with other apps to make it easy for you to control all your invoices.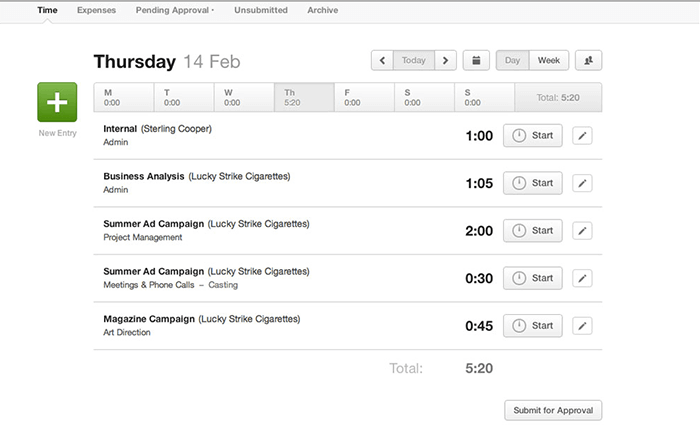 See the comparison between Harvest & TimeCamp
TSheets is a great help in monitoring and managing employees' timecards. Among main features, there are, QuickBooks integration, mobile time tracking with GPS, simple payroll, real-time reporting, DCAA/DOL compliance. You can connect any accounting or payroll software you use to get the most accurate data.
TSheets is a typical time tracking software for accountants. It has the basic features needed in controlling budget aspects of the company and makes work automatic and simple. The software "helps you save up to 10% on payroll costs with accurate-to-the-second time tracking alone."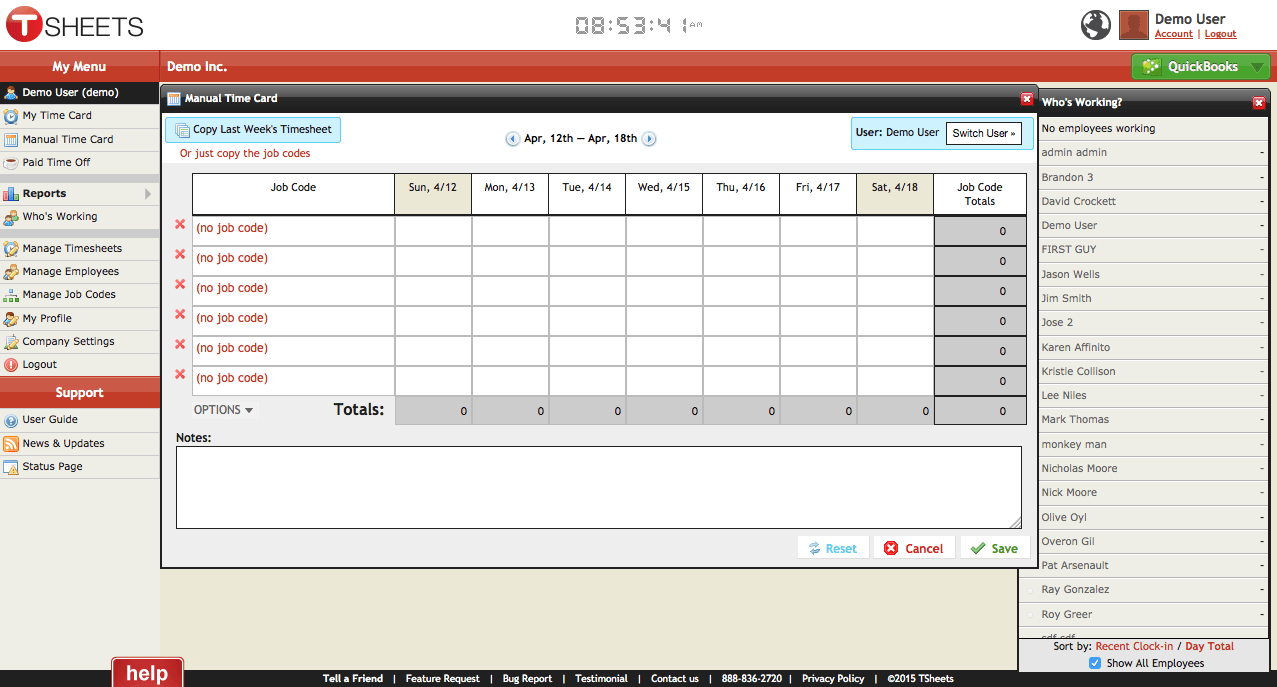 AccountSight is a time tracking and billing software. It is one of the most convenient time tracking software for accountants since it has all the necessary features. The tool helps to track all expenses with the use of time tracker. You have detailed reports that analyze your business data and you can easily estimate future expenses.
AccountSight helps you to see all the project's details and allocate funds according to the needs of the company. With his tool, you have all budget under control.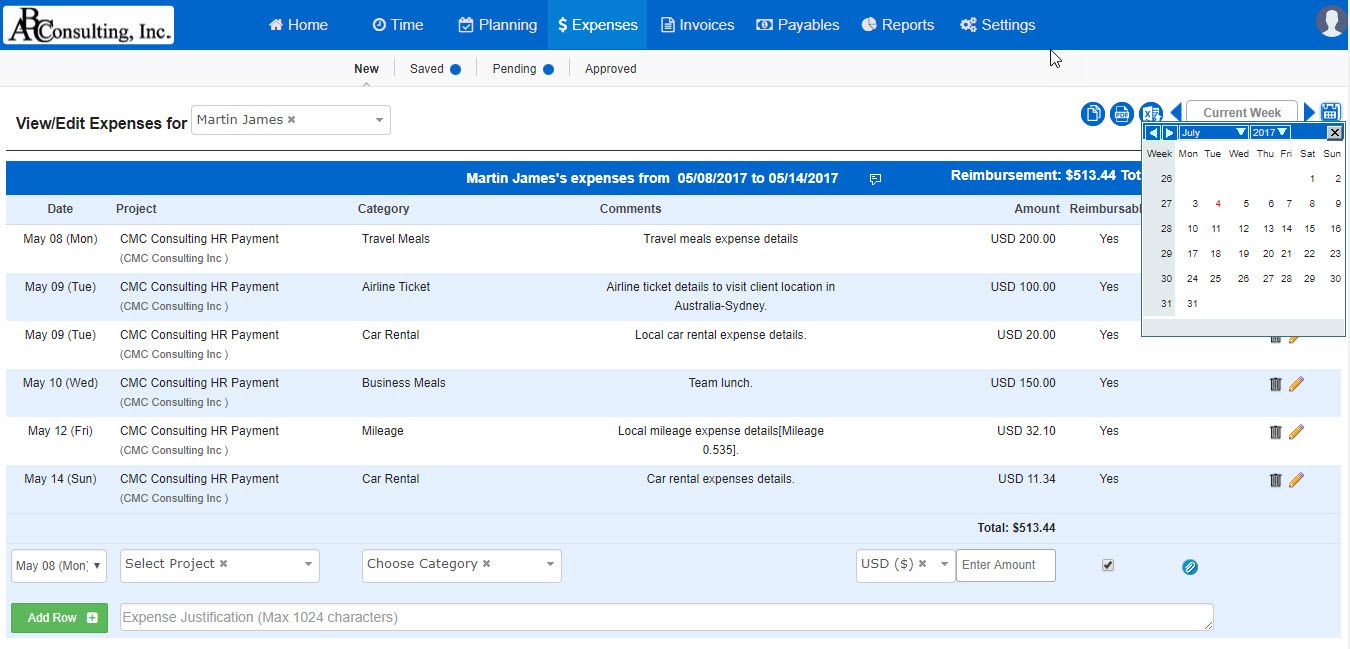 Gain full visibility and to track the progress of your team, run fast reports, and never lose sight of deadlines. Jetpack Workflow is a great solution for accountants who like to have control over staff's projects and make sure nobody passes their deadline. You can easily see what jobs are overdue for a client or find out what are all the tax returns due tomorrow for a client. The most useful features are: metrics download to view budgeted vs actual, team collaboration sync, Quickbooks, Google and Outlook Calendar integrations, the possibility of turning any e-mail into a new task with the allocated budget.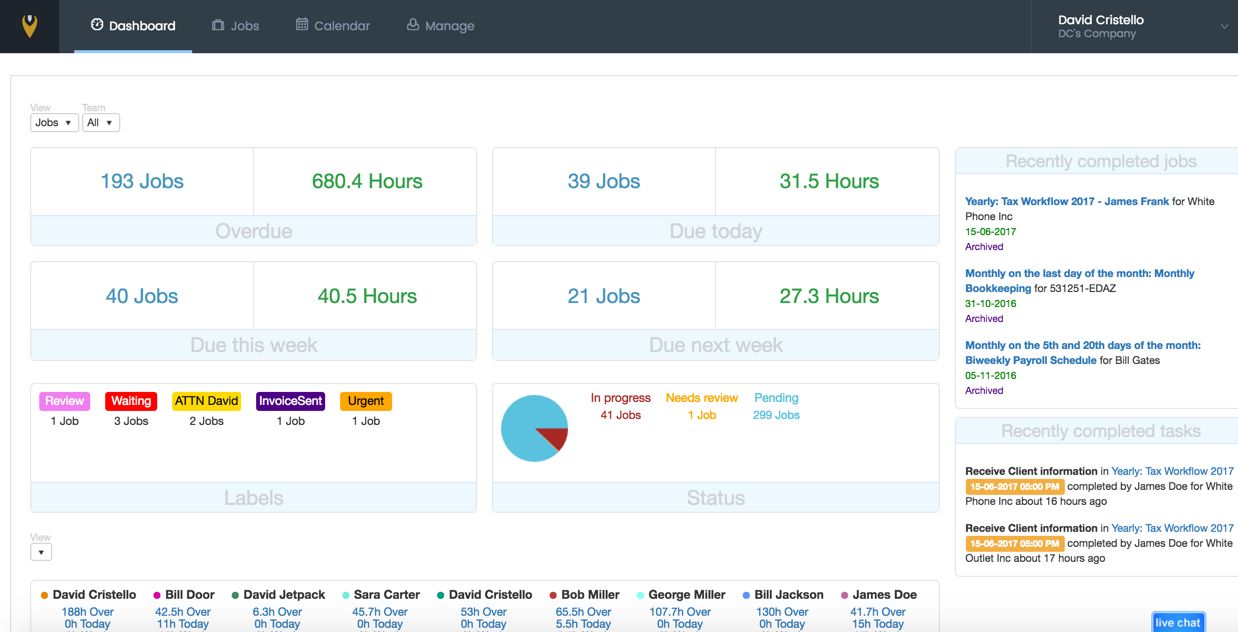 With this software, you can keep track of all your payments using neat dashboards. All your payment information is kept in one place, organized and always accessible. Due is great particularly for freelancers who need fast payment transfer as the app permits you to instantly pay and get paid using Due Cash. Due is also good for people who work internationally since it allows to work in multiple currencies and apply different tax structures to the invoices.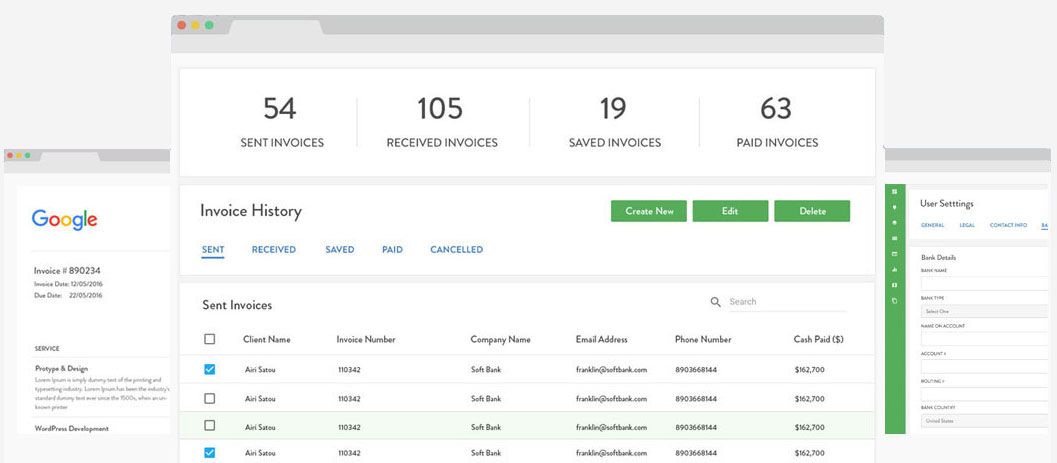 See the comparison between Due & TimeCamp
"Ronin is a beautifully simple online invoicing and time tracking web application." It has payment integration with PayPal, Stripe.Net, and Authorize.Net. The app allows you to customize invoices with your own HTML/CSS, send invoices in multiple currencies, and also create recurring invoices.
Ronin enables you to access your budget information from anywhere as it's stored in the cloud. You can always make adjustments, and check the project's billed time. Additionally, even though Ronin has many features, it is a really easy-in-use software.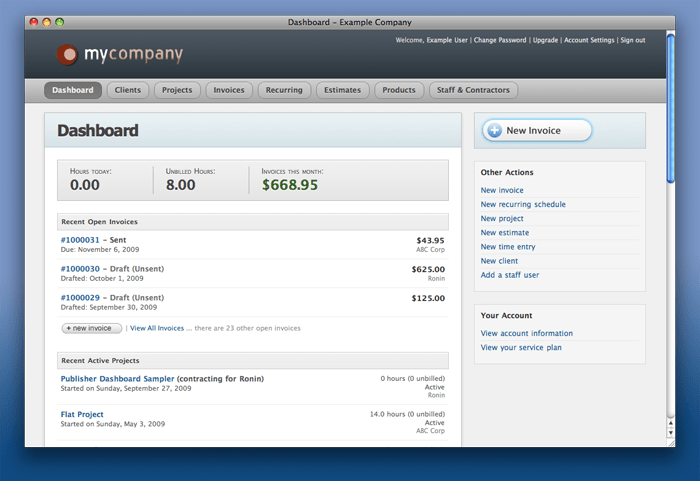 BigTime is recommended for larger companies, businesses, government institutions, etc. The software enables you to manage all your clients from the platform and see the project's progress. This tool not only provides reports on tracked time employees' spent on their activities but also how much money was spent on their work. Employees can add their expenses and system automatically submits their reports for approval.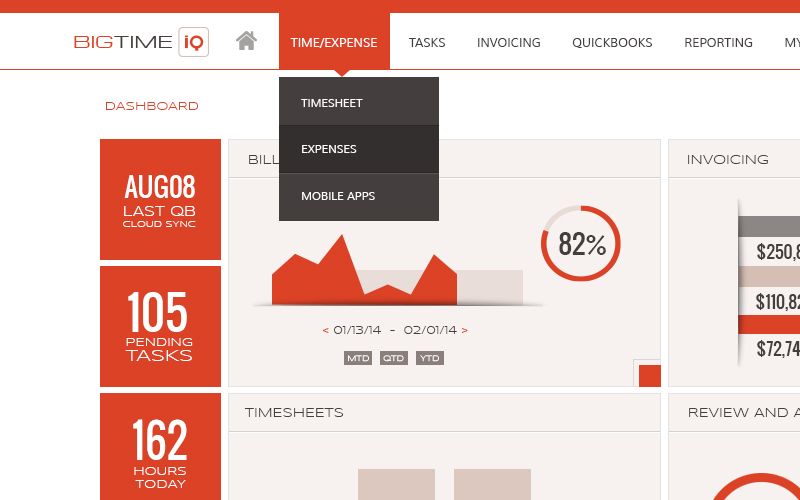 See the comparison between BitTime & TimeCamp
If you're tired of manually updating budget data, Tick will make your life easier. It automatically updates all the info so you don't have to worry about making changes in every part of the project. Whenever someone adds an entry with a completed task, the software updates the information in the real-time and shows how much time and money is left for that particular project.
It's a great tool for anybody who wants to make work automatic and extremely smooth. Tick also has many integrations with accounting software so you can easily connect the tools to have all the numbers under control. This makes it a great time tracking software for accountants.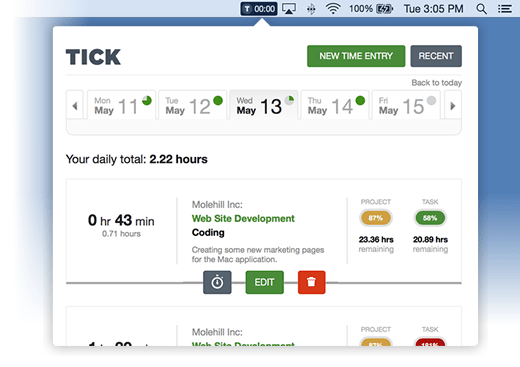 See the comparison between Tick & TimeCamp
Replicon is known for its time tracking software, however, it is also a tool which tracks expenses. It's another great tool helpful in managing time for a project and allocating money at the same time. Replicon allows optimizing revenue generation at any level of the project in order to increase the profit. With this tool, you can quickly create invoices and have a detailed insight into customer and all data necessary for achieving the goal.
With Replicon, you can also make a prediction about future spendings, how much money should be spent on the staff, which tasks take most time and money, but also which tasks should be optimized in terms of budgeting.