7 Best Employee Time Tracking Software for Sales Representatives
June 11, 2018
by Kate Borucka
4 comments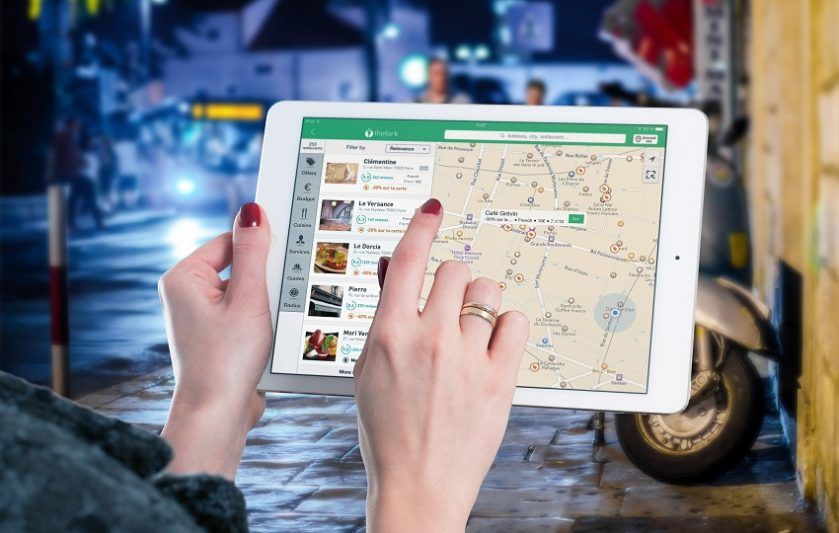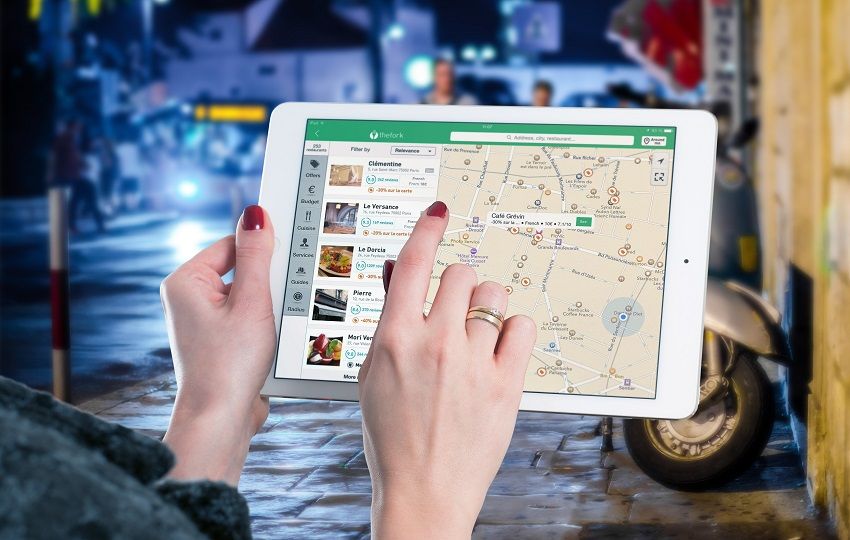 Why Is Time Tracking Software with GPS The Secret Ingredient?
We live in times where being flexible is one of the ways of achieving success at work. The fast pace of the world and technological progress made it possible to work from anywhere. No wonder more and more people decided to work when traveling, from home or a distant location on the other side of the globe.
Sales representatives are among such people and they are not able to track their work with office team online time reporting tools.
Make sure to check out these links:
Yet paying employees who work remotely or tracking their work may be challenging. It is much easier to control projects and manage your team when everyone is on board. When working with remote workers, either individuals or entire teams, certain problems come along. And they include communication, time zone differences or making sure people prioritize the most important tasks.
Due to those, and many other reasons, some companies decide to use time tracking software with GPS. Knowing where your team is at a given moment gives you a clear picture on what's happening with everybody. Also, making sure you're paying them for the real work is of great importance for the company's budget.
Today, we present 7 best employee time tracking software with GPS for Sales Representatives. Take a look and make sure to check them out!
Although TimeCamp does not have the feature of time tracking with GPS, it is a great tool for companies which require their employees to log in and log out during work, be it remote or stationary work. Thanks to TimeCamp's mobile app (available on Android and iOS devices), employees can easily add their work hours and track time wherever they are.
Beside adding and tracking time from different locations, TimeCamp offers such features as:
Automatic desktop app for Windows, Ubuntu, Mac.
Reports and graphical timesheets.
Detailed data on all activities (including apps and websites).
An extensive list of integrations.
Invoicing.
Budgeting in money or time.
Creating projects and dividing them into smaller tasks.
GPS tracking
👉 Check also our list of Top 15 Employee GPS Tracking Apps for 2022
Sing up for a free trial at TimeCamp to never lose track of your team's work!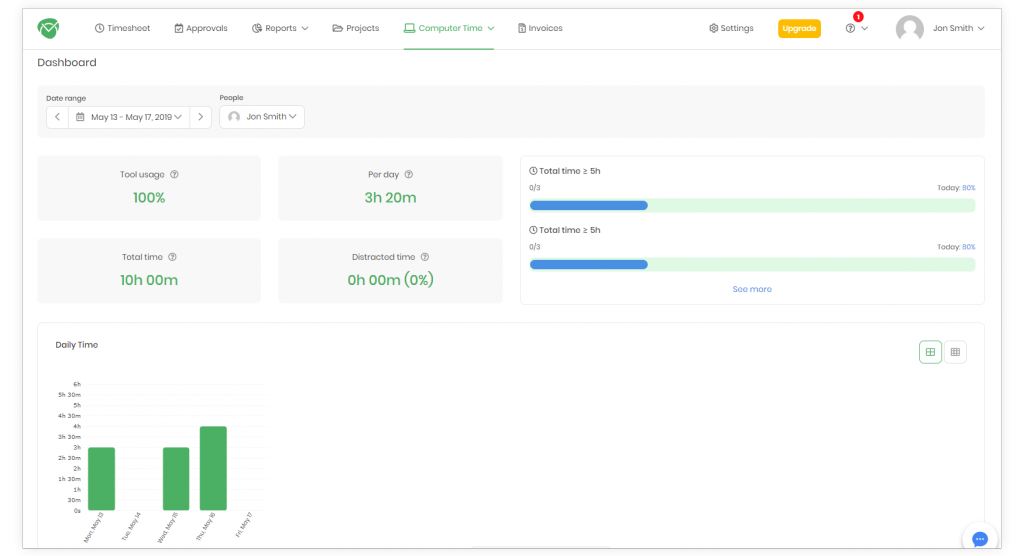 2. Hubstaff
Hubstaff is a very popular time tracking software but not everybody knows it has the feature of GPS location. The tool monitors your team's location whenever they are out of the office or when traveling. You can easily see where they are and how much time they spend in the destination place. Hubstaff has automatic timesheets with time records and all information on the project, and payroll integrations. Connect that with the GPS feature and you'll create a perfect workflow.
Hubstaff's time tracking with GPS is available on iOS and Android and is suitable for blue and white collar workers, no matter the industry.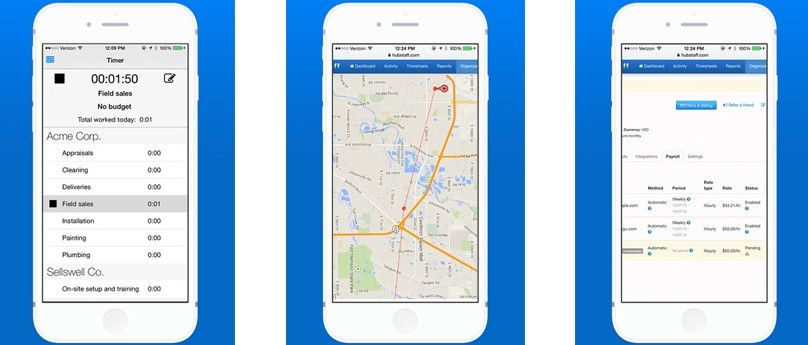 With TSheets you can easily see what's happening with your team. It's a time tracking software with GPS which is easy to use and does not drain your battery.
TSheets tracks time and location in the real-time. But that's not all. The app allows you to see who is working where with constant updates on their location and project. You can rearrange and reschedule your workforce work day to always have everything under control. All the data is saved and stored on the server which you can access from your mobile device or from the computer.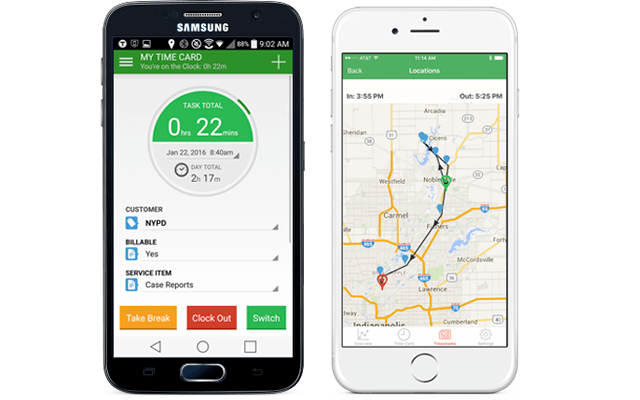 This time tracking software with GPS is a perfect solution for people working in the construction industry or in the field. ClockShark eliminates all the work when it comes to paper timesheets. The app works for you and tracks your team's work even when there's no access to the internet. Additionally, ClockShark allows its users to share information by sending files, photos or notes from the field.
This time tracking software with GPS is suitable for sectors such as construction and trades, cleaning services, healthcare, accountants, real estate management or event management among others.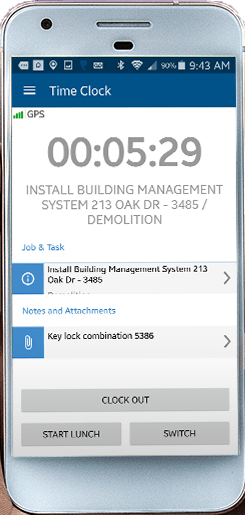 5. Staffometer
Created with freelancers and remote workers in mind, Staffometer helps to track time of those workers. Whenever your remote staff clocks in and out, the app lets you know. It also helps you and your freelancers to monitor hours they worked or how much money they have already spent on particular projects.
Staffometer is not only a time tracking software with GPS, it is also a staff management software. You don't only get to see who worked for how long but you can manage your team by analyzing reports and payroll.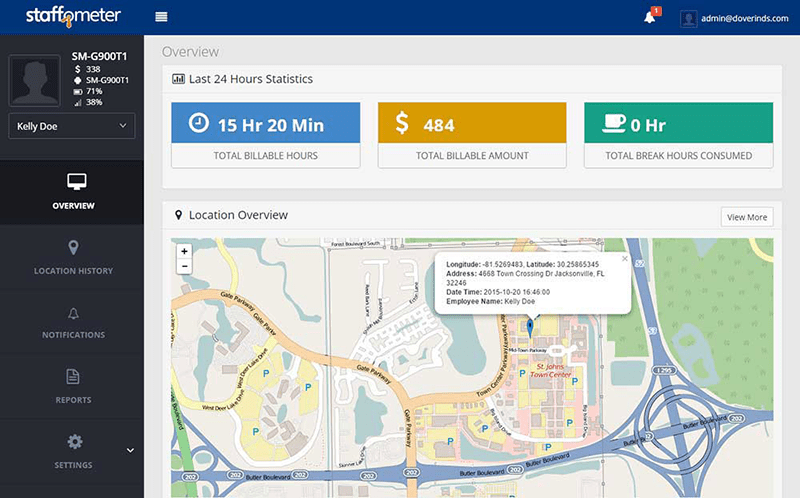 This tool helps in monitoring and organizing your team's tracked work hours with information on location and job site. It is easy-in-use, makes communication with your team and stakeholders smooth, and allows you to monitor attendance. You can adjust the app to your needs with settings to enhance your work even better. Labor Sync is available as a desktop or mobile app.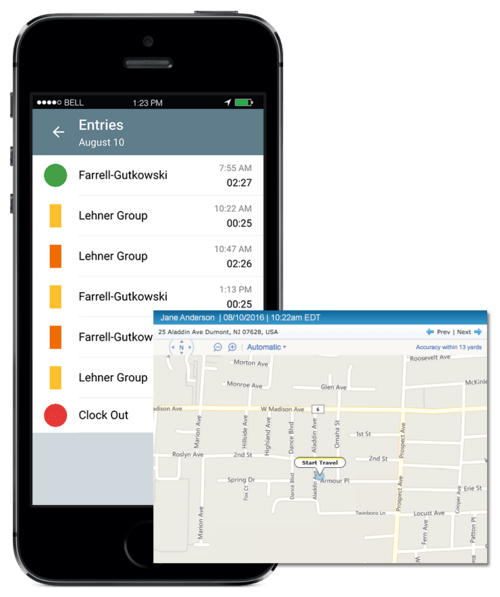 Timr is a time tracking software with GPS which tracks not only time of work and projects but also the route of your employees while they travel. Integrated with the map, the app tracks the location as well as the time of the journey. This feature of drive log can be especially helpful and useful to those who need to track work hours of those members of a team who are often on the road.
Beside the feature of GPS, Timr works as a classic time tracking app. It is easy, intuitive, and does not require any training.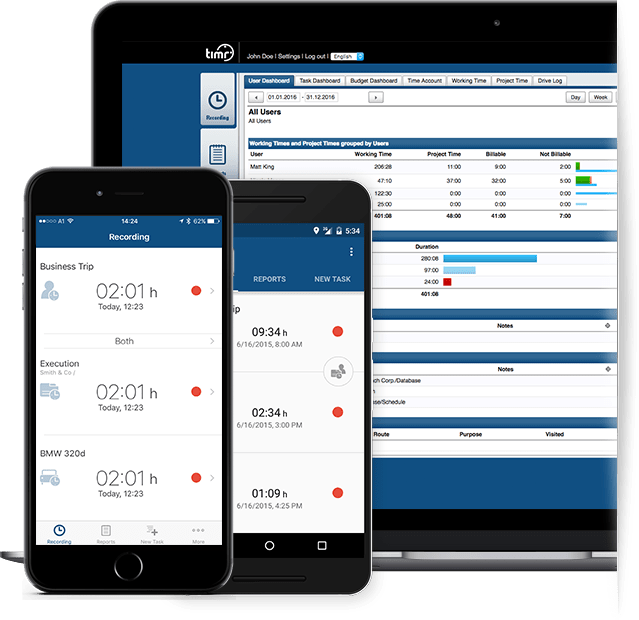 👉 For more specific informations check our article about GPS time trackers
Did you find the perfect app for you on our list? Or maybe we missed something and didn't include your favorite? Let us know in the comments and tell us how it works for you!