15 Most Effective and Proven Time Management Techniques
July 12, 2018
by Kate Borucka
11 comments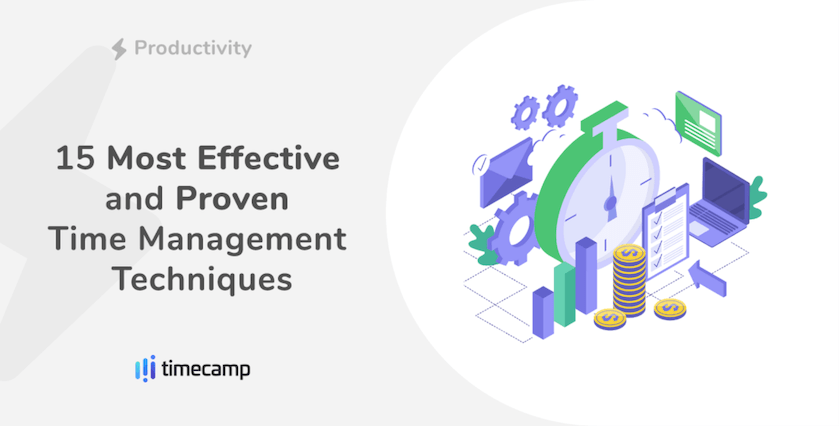 What Is The Best Way to Manage The Time?
Time management is something that some people struggle at, whereas others are champions of productivity. No matter the case, to actually master it, you need to know how to do it. And the Internet is full of tips, tricks, and methods. But they may not always work. You have to find those proven and used by time management experts.
Time can be tricky. And so, it's important to know how to fit your work and daily activities into it. If you struggle with managing your work or want to experiment with your current methods, check out our list of 15 most effective and proven time management techniques.
1. Plan your day in advance
Planning is the first, the best, and most proven of all time management techniques. Firstly, because it helps to properly organize your work. Secondly, because it gives you a detailed insight into all the things you need to do. If you can plan your daily, weekly, or monthly tasks, the rest comes easily.
There are many ways to plan and organize your work:
Fancy calendars and personal organizers
To-do-lists
Post-it-notes, notepads, bullet journals, and other paper forms of time managers
You can mix, combine. and adjust different options to master your time management.
2. Limit e-mail intake
Checking and answering e-mails is a burdensome task. Nobody likes it, yet everybody does it. Statistics say that "the average worker spends around 30 hours a week checking email." Think about all the tasks you could do during that time.
Limit the time you spend on e-mails to the minimum to keep those 30 hours for work. If you check it in the morning, reply only to those most important, which need an immediate answer. Leave the rest for breaks between tasks or go through them at the end of the day. Also, make sure to mark those unimportant messages as "spam" so they don't dump your inbox.
If you want to know more about managing emails, read about the "Inbox Zero" technique. It's one of the most popular time management strategies for email management.
3. Find your productivity zone
Some people are early birds, whereas others are night owls. We all are different and like to work in different parts of the day… or night.
Get up super early if you're most productive in the morning. Or stay up late at night if you prefer to work in the darkness. But don't force yourself to change your habits just because it is said that we reach productivity at certain hours. Whatever time management strategies work for some people, may not work for you. Period.
And don't forget about the deep work phase – a time during your work time when you focus solely on tasks.
4. Eat the frog
Mark Twain said, "If it's your job to eat a frog, it's best to do it first thing in the morning. And if it's your job to eat two frogs, it's best to eat the biggest one first."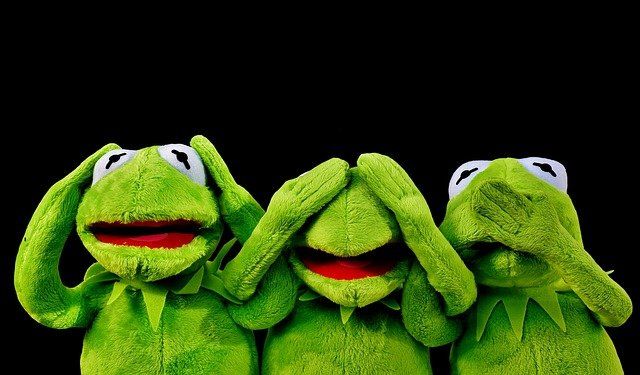 It's all about prioritizing. Do the most important tasks first, and when you're done, switch to those less pertinent. It will help you better organize the workflow and you will become efficient. It's as simple as that!
5. Take regular breaks
Working without breaks may bring you more harm than good. We need breaks so that our brain can refresh and then refocus on work.
You can use the Pomodoro technique, or go for a short walk. Read a chapter of your favorite book or make a cup of coffee. Or spend your free time learning something new while watching documentary films on video streaming platforms like Netflix, but you may face connection issues if this platform is blocked in your country. You can use a VPN to get a connection or read how to use a VPN for torrenting for additional options. Take breaks to improve your time management techniques and feel refreshed.  This will give you a significant productivity boost.
Of course, it's okay to work in a long string when you have a super-powerful flow… sometimes. But doing so in the long term will make you feel tired and will reduce your creativity. Breaks are good for your productivity and well-being.
And for the employees, remember that you are entitled to have breaks. It's your right and the employer is obliged to obey it. If you're not getting breaks, contact the appropriate legal entities in your state.
6. Say "no" and delegate
Everybody has their limits. We simply cannot do everything people want us to. It will lead to burnout and work anxiety. That's why it's so important to be assertive and say "no" when people want to assign you additional tasks.
Remember, there is nothing wrong with refusing to do things you're not able to do. As well as with delegating tasks. Especially if there is someone, who can do the work better than you.
7. Focus and block distractions
Notifications, pop up messages, e-mails, colleagues constantly talking to you. It all pulls your attention away from work.
There are many ways to stay focused. You can put your phone away, turn off social media notifications or block distracting websites. But the best way is to concentrate and do what you have to do. It's worth to limit your presence in social media to the minimum because it takes a lot of your time and doesn't bring much value into your life.
8. Set goals
Set goals and you will exactly know which direction you're heading to. Goals are part of the organizational process and they are extremely important in time management.
To take advantage of any time management technique, the key is specificity when setting goals. Break down bigger visions into monthly targets to hit.
For example, if you've decided to start your online boutique this year and your goal for the semester is making $80k in revenue, this month's targets might be closing a contract with 2 wholesalers, hiring an intern to help with shipping, and finding a marketing channel with a lower cost of acquisition than your current one.
Goals set your path to reaching success. They are the rungs in the leader to the top. Goals determine your organization's main objectives, priorities, and vision. But they're also helpful in getting things done faster and more effectively.
9. Stop multitasking
I often see job offers that set multitasking as one of the key skills of the candidate. But it's better to throw such an offer right to the bin. The truth is, multitasking damages our brain. 
It seems that juggling several tasks at once is a great time management technique. In fact, it dramatically decreases productivity. The study conducted at Stanford University has shown that "When they're [multitaskers] in situations where there are multiple sources of information coming from the external world or emerging out of memory, they're not able to filter out what's not relevant to their current goal. That failure to filter means they're slowed down by that irrelevant information."
Do one task at a time to stay focused and engaged in your work.
10. Allocate your time
Do you know how much time you spend on particular tasks? Gotcha! You're probably among the majority of people who have no idea how much time they dedicate to activities every day.
If you know how much of your time you allocate to tasks, projects, and different activities, you will be able to better organize your workday and workflow. The simplest way to do it is to use time tracking software. It will help you precisely predict future estimates and better allocate your time.
Take control of your time with TimeCamp — sign up for free!
11. Create a morning routine
What's the first thing you do when you wake up? If it's making a bed or exercising, you're on the right track. But if it's checking social media, you're doing it wrong.
Having your own morning routine will unquestionably power you up for the rest of the day. It's the first thing you do in the morning that determines the outcomes you will achieve during the day. Try from such small things as making your bed, then have a healthy breakfast, and leave social media for the end of the day.
A good morning routine will set you in the right mood and motivate you to work.
12. Exercise
Exercising is a great way to boost energy levels. It's a way for the body to get rid of the tension caused by stress. It can also help clear your mind of unnecessary or disturbing thoughts, which only make your work worse.
Put on your running shoes and go for a jog! You will see how much regular exercise can help in mastering time management techniques.
13. Tools, tools, tools
In today's highly developed world, tools are an inseparable part of our work. If you want to be able to fully use time management techniques, you should implement the following into your daily work:
Time tracking software – helps you to track the time of your work and keep a hand on all projects and numbers including billable time
To-do-list – enable you to schedule and plan your workweek
Project management software – many time tracking tools have the feature of project management. Use it to better manage your projects and clients
Communication tools – Skype, Slack, Zoom, or HeySpace – these are crucial for internal and external communication
Apps helpful in creating good habits – it can be a simple calendar but if you're a demanding user, try Habitica or other productivity apps
Use TimeCamp – our time tracking software to boost your productivity.
Stop wasting time – Sign up now!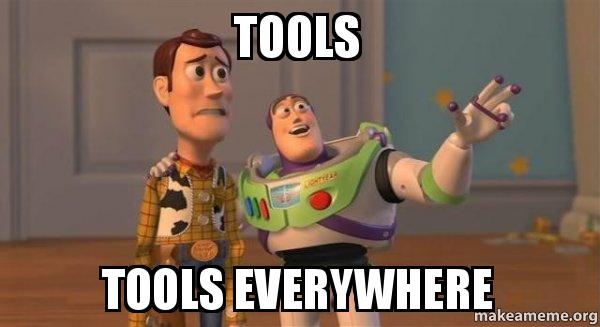 14. Reward yourself
Have you finished the task or project you were working on? Good, now take a break and do something for yourself. Drink a cup of coffee, listen to your favorite music, or call your friend.
Stacy Johnna, a project manager at Best Reviews List suggests "The little rewards are a great way of motivating yourself. It's similar to a rabbit chasing the carrot tied to its ears. It may seem a little odd but when you think about the satisfaction and joy you will feel after completing your work, you will find out it's worth it. So go on, take that nap, go for a walk, or read a chapter of your favorite book!"
15. Communicate
Proper communication can save a lot of time. If you don't convey your plans, intentions, or requirements clearly, people won't understand their tasks, or yours. And that will lead to conflicts and misunderstandings.
Also, don't forget to use special tools and apps to enhance communication between you and your team or clients. It's an easy, fast, and convenient way to transfer messages.
What Time Management Techniques Do You Use?
Do you manage your time properly? Or maybe you still fight with procrastination, laziness, or lack of motivation? Try to use the above, step by step, and you'll see how your life can change for the better. And don't forget to track your time to understand how you work and use your time!
Maybe there are other time management strategies you use that are not on the list? Share your tricks and tips and let us know what works best for you!