What I Learned from Being a Podcaster
July 19, 2018
by Kate Borucka
No comments
In November 2017, my manager said, "We're going to start a podcast." I thought, "Awesome!" But then he added, "And I want you, Kate, to be the host." "Not so awesome." I thought to myself. And so, the first episode of our podcast Stay on Top of Your Work aired on January 1, 2018.
Stay on Top of Your Work With … Me!
I'm Kate and I'm the host of TimeCamp's podcast. But I'm also a Marketing Assistant, and as a member of TimeCamp's marketing team I work to make people aware of the benefits of time tracking. I also try to teach people how to manage their time. That's what we all do at TimeCamp!
This time, my manager asked me to write an article about what I've learned from being a podcaster. So far it's been an amazing adventure on which I take my guests and audience. But the truth is, it's also a little school of life. Maybe not entirely, but every espisode teaches me something new.
If you want to know what it means to be a podcaster and what I have learned from it, here's a little list. Take a cup of coffee, make yourself comfortable and indulge yourself in this short read.
If you're a podcaster or planning to become one, I hope it'll convince you to invest your time and effort in it. Here it goes!
#1 Time
It's the first thing that always strucks me when I look at the number of episodes we've recorded so far. It's been almost 30 weeks but sometimes it seems like I've been doing it for 30 months. But then, it seems like we have actually just started the podcast.
No matter what way I look at that, I can always sum it up with one sentence – Time flies really fast.
And so one of the most important things is that I have learned how to manage my time. It seems that when working for a company which creates time tracking software time management shouldn't be a big deal. Well, it… was.
Night was my time. When everyone went to sleep, I started my work. But it soon turned out that working in this system was difficult. Things started to change. So my transformation from a night owl into an early bird took half a year. Even my mom was surprised!
So I learned to be productive, to effectively plan my day, easily and properly allocate time to my daily tasks. But… I can't leave home without my calendar, which includes my weekly to-do-list. I wonder if that's a bad thing… I am now more aware of the importance of time.
#2 We can learn so much from each other
Every episode means a new guest. Some work in the same field, some don't. But we are all so different. We have a different background, different stories, and different viewpoint.
But we all undoubtedly have a lot to share. It doesn't matter if it's about success or failure. We can learn something new from every story. This works particularly in terms of work.
People are inspiring and it's constructive to draw lessons from others experience but also to draw consequenced from mistakes so that you can avoid them or know how to effectively fix them if they happen in your life or work.
#3 Technology is great but…
…it has its limits and even dangerous flaws.
First of all, it is great because it helps to record a podcast in the first place. Besides that, it allows people from all over the globe to easily connect and communicate. Numerous tools, apps, and software extremely enhance our work (including time tracking software which teaches us how to manage our tasks).
On the other hand, if not used properly, it can negatively influence our lives. The rise of social media can be destructive to our self-esteem, productivity, and authenticity. We compare ourselves to other people but in fact, our lives are the same. We only see a couple trees but not the whole forest.
Technology reveals our true nature and if used properly, can be a key which opens the doors to success.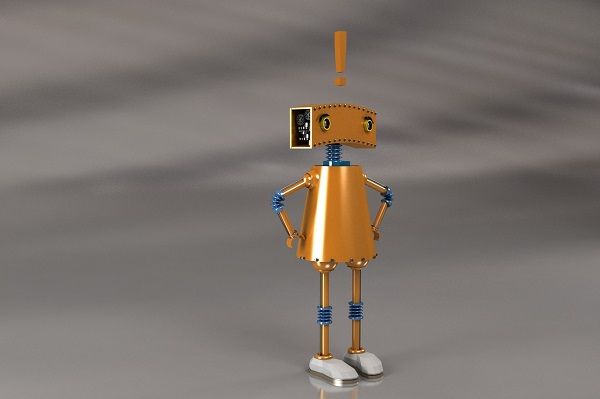 #4 Communication is the key
When you have a guest in the studio, Zoom or Skype, you have to clearly communicate what the podcast is about, what are your expectations, etc. to avoid misunderstandings. But also to help you and your guest learn about each other.
This translates into every aspect of life – work in particular. Not communicating our intentions, requirements or doubts is an easy way to problems and complications, either in a project or in relations with other people. In result, this causes stress and unnecessary conflicts.
#5 Always have good equipment
Whatever your job position is, having a good equipment is the basis for efficient work. In podcasting, it's the matter of the right microphone, fast internet connection, etc.
For some people, it may be software, apps or technological devices, whereas for others these might be proper books, the literature on a given topic or generally more abstract things. But we all should have proper and professional tools which can help us in work, no matter who we are and what we do.
#6 It's about other people
When I interview Project Managers, they all say one thing, that creating a product, service or being a PM or a leader is about other people. How can you help other people with your product or service? How will it solve their problem? How can you teach employees to be good leaders?
Every product, service, every leader exist to help people solve their problems. And that's what we all should think about at our work.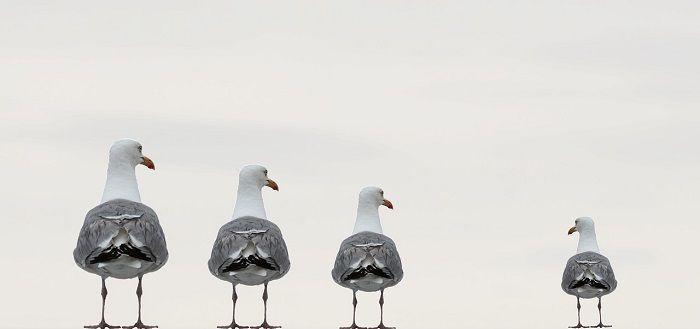 #7 Processes = learning
Processes are a natural part of our lives. We need to learn how things work. Beginning with the smallest steps, we then achieve better and bigger results.
And it relates also to technology, to the tools and technical aspects of our life. It enhances our work and thus, allows us to develop, not only our skills but the overall approach to technological tips and tricks.
Everything is a process but by that process, we learn. And that's the most important thing.
#8 Success comes through hard work
In #30 episode of the podcast, Jamy Bechler said, "You know, sometimes people see, 'Oh, well that person made it.' Yeah, but you didn't see all the stuff that went in behind the scenes. So work your tail off, be industrious, be the hardest worker out there, and then be patient."
As simple as that.
#9 Be courageous, be foolish
As an introvert, even though I enjoy other people's presence, coming into contact with new individuals is sometimes hard. And so every podcast is a new little struggle. But it's also a great adventure and new experience which I'm hungry for.
But it's the ability to cross our boundaries and leave comfort zones that makes us stronger.
"Stay hungry. Stay foolish." – Steve Jobs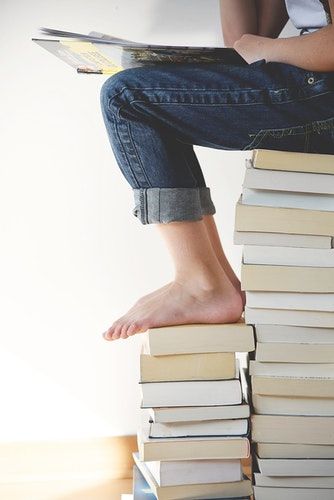 #10 Books!
In every episode of the podcast I ask guests the question, What books do you read? And with every episode, my list of books to read expands.
Books are the source of wisdom, tips, useful tricks, truth, and inspiration.
Reading is good because it opens your mind, improves focus and concentration, improves communication and writing skills, improves brain, makes you smarter. And these are just a few of the advantages.
To Conclude
Stay on Top of Your Work podcast has opened my mind to learn new things, to be open to failure, and never doubt in what I believe in. Then, there are all the more technical elements important for smooth work.
But it's also the culture of our company, TimeCamp, which makes it so great. The culture in which the employees have flexibility can openly discuss problems, doubts, and ask questions. This helps me to deliver content which people may benefit from, learn plenty of new things, and stay on top of their work. And if you're still planning to create one, here's a guide on how you can start a podcast.