What Is The Best Way to Collaborate Online?
August 3, 2018
by Kate Borucka
3 comments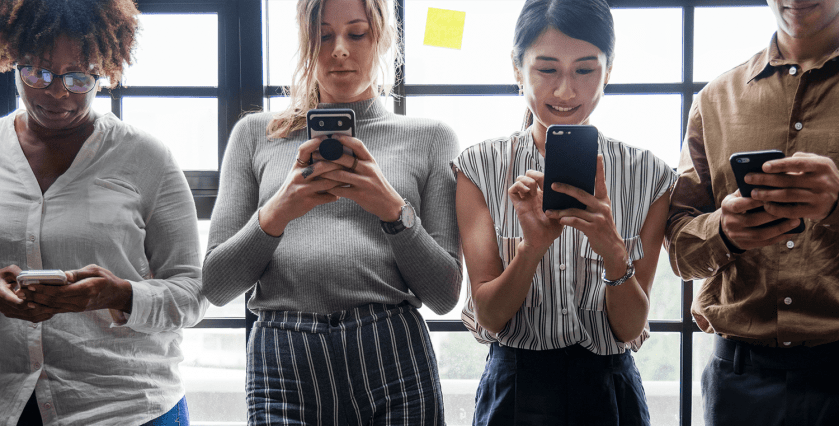 We live in times of fast business growth, flexibility, and technological progress. Over the last decade, many new jobs have emerged, and people started switching to remote work style. But to work effectively, it is essential to stay connected with other team members and clients.
How to Collaborate Online?
There are as many ways and methods of online collaboration as many people. What works for some may not necessarily work for others. But there are certain universal practices and tools that work for everyone. Why? Because they can be adjusted to people's needs and work requirements.
We prepared a post full of information about effective online collaboration, the secrets behind productive online work, best tools, and more.
Keep on reading and find out how to boost your productivity and improve online collaboration as a remote worker!
Popular Myths About Remote Work
You've probably heard various myths about remote work. But are they true? Many misconceptions exist around the topic of remote work. Let's clear them out!
Working from home is less efficient
That's what employers fear the most. Some still believe that a remote worker will procrastinate all day long. However, many studies prove that working from home raises employee efficiency. One of the studies says that work from home led to a 13% performance increase.
Freelancers work in their pajamas
Sure, you don't have to get into your suit to work at home, but studies conducted in 2011 showed that only 8% of freelancers work in their bath coat or other similar clothing.
Others wear casual clothing. Working in pajamas isn't the synonym for working from home. Nevertheless, 35% of remote workers say their friends are sure they work in their nightgowns!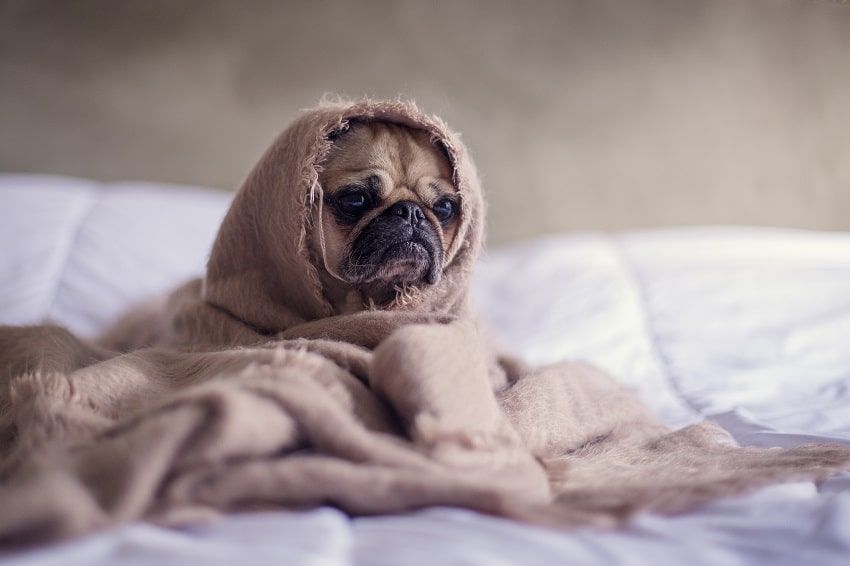 Getting a full-time job is impossible
A full-time job provides certain perks like a sense of stability, regular income, or other financial benefits. A common assumption is that it is tough to work from home on a regular contract. There is a grain of truth in that because many freelancers are self-employed. And the so-called "home office" work, where people work from home at certain hours, having a regular working contract, is becoming very popular.
Many remote workers use it for their benefit – they work part-time, look after their kids, and keep their household under control. However, most offers concerning working from home do not differ from regular job offers in terms of working hours.
Everyone would like to work remotely
Many people claim that they would not be able to do so. Experiments prove it – a company allowed its employees to work remotely for a few months to see the results (and they were very promising!). When the experiment was finished, the employees were given freedom of choice – they could come back to the office or work at home. Almost half of them decided to go back to regular office work.
Remote work in a small company is impossible
Again, totally false. The owners of small and medium-sized companies are those who employ remote workers most willingly. Ipsos Mori's research revealed that 73% of small and middle company owners take hiring remote workers into consideration.
Remote workers cannot be monitored
Quite the opposite. There are hundreds of tools that help with managing a remote team – time tracking, task and project management, team chat platforms.
And, after all, your boss will check how you performed by looking at the completed projects. So the work has to be done. You can be more comfortable at home, but not lazy!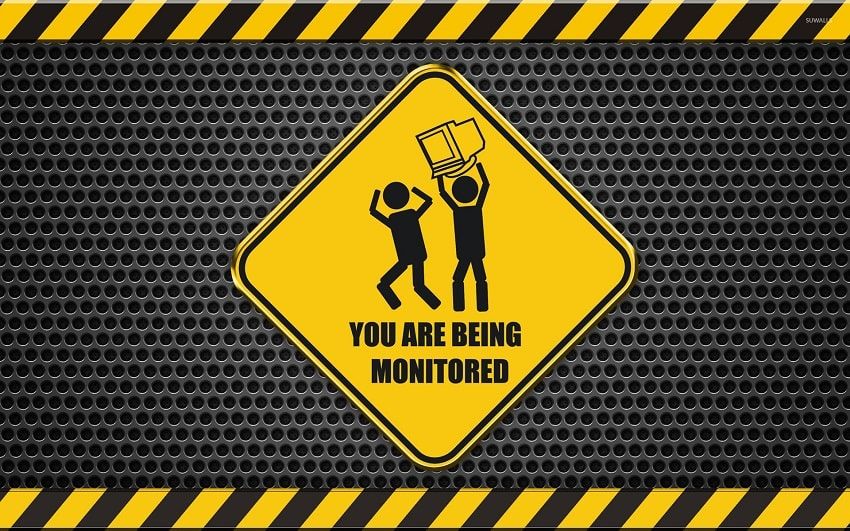 The Secret to Effective Online Work!
People who don't work remotely or are starting their work from home tend to think that it's an easy thing. And they couldn't be more wrong. Online work is extremely challenging than a regular job in the office.
Yet there are several that can help if you work online. These little secrets, tested and used by many remote employees, can help you work effectively! The only thing you have to do is to follow them every single day.
These secrets will help you find out what is your work style, what part of a day you can dedicate to online collaboration, and what strategies work best for you and your team. Here's what you have to remember when working online:
It's the first thing that you do in the morning that sets you up for the rest of the day. You may notice that when you make up your bed, you will feel as if you have already accomplished one task.
Even though it's a small thing, it will give you the sense of a victory over your laziness, and your productivity will increase. In his book, Make Your Bed: Little Things That Can Change Your Life…And Maybe the World William H. McRaven explains that it's this small thing that brings you closer to your goals every day.
2. Wake Up Early (If You Can)
Your brain works much better after a good night's sleep. Additionally, you feel energized.
If you wake up early, you can accomplish more during the entire day and then relax and have time for yourself in the evening. It's much better than getting up late and thinking for half a day that you have work to do.
On the other hand, don't force yourself to get up at 6 a.m. You need to find balance and see what's best for you (even if it means getting up at 9 a.m.).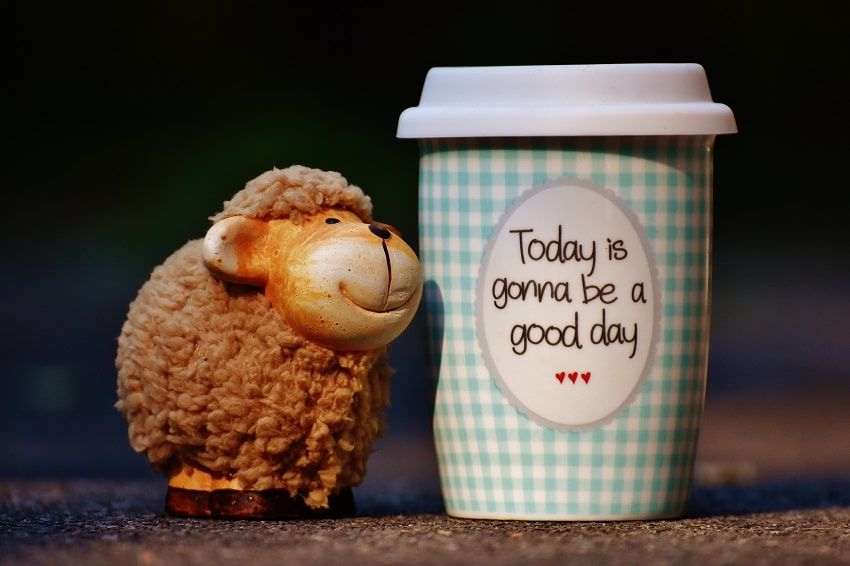 3. Prioritize and Organize
When you know what you need to do, your work is smooth and much more productive. Various tools can help you with that. There are planning and scheduling apps like to-do-lists or calendars. Use them to schedule your work and efficiently achieve goals.
Do the most important things first then, switch to those of less importance. Be consistent in your daily routines, and it will help you keep the work-life balance.
4. Use Technology
Technology is beneficial, especially for remote workers or people who collaborate online. Not only does it allow for smooth online collaboration, but it also allows people to work in the first place.
There are plenty of tools, apps, and devices to choose from. They allow for fast and straightforward integration between teams, departments, or software.
5. Organize Your Workspace
The latest studies indicate that a messy desk or workspace suggests that its owner is a genius. Even if you are a genius, don't you think it is nice to start a new day with the feeling that everything is in place? A cluttered workspace may give you a feeling of discomfort and anxiety.
Clean your desk once in a while to get rid of unnecessary things and create a desk cable management system. An organized workspace can work wonders; you just have to try it out!
6. Communicate
When you work remotely, you don't see your employer, manager, or team members face-to-face. You solely rely on technology. And you should use it to collaborate online in a more efficient way.
Besides using tools, make sure other people know your intentions, plans, tasks, and work-related projects. It's the only way to avoid mistakes and misunderstandings.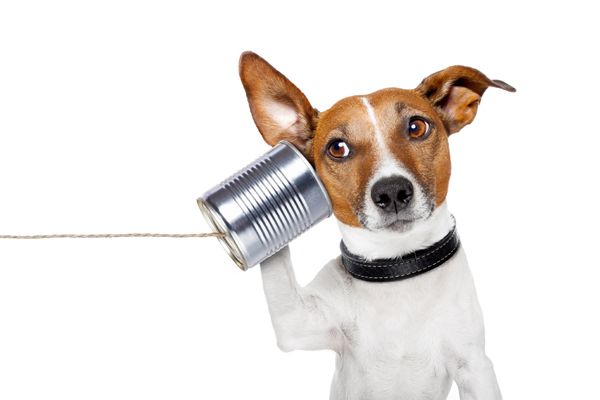 Best Tools for Online Collaboration
Now that you know how to effectively manage your remote life to be able to collaborate online with your team members effectively, it's time to take a look at the best tools for online collaboration.
Here's our top 10:
TimeCamp is a modern software designed for monitoring and optimizing the efficiency of one's work. This tool measures the time spent by the user on computer activities. Then it categorizes them into those that are productive and those not related to the duties a user should be doing. It can be used both in the case of stationary work in the company and by remotely working employees.
Here are some of TimeCamp's essential features:
Automatically records time usage of each application running on your computer
It shows the most frequently visited web pages with time allocated for browsing
Monitors the time devoted to individual documents
Easy budgeting of hours in projects – budgeting function lets you estimate how much time the implementation of individual projects will take, and thus effectively plan the use of human resources and make a valuation of future similar projects
Integrates with popular project management software such as Trello, Podio, Pivotal Tracker, Todoist, Jira
Measures the working time by particular categories.
Records the time spent away from a computer – detects when the user ceased to be active and for how long it lasted.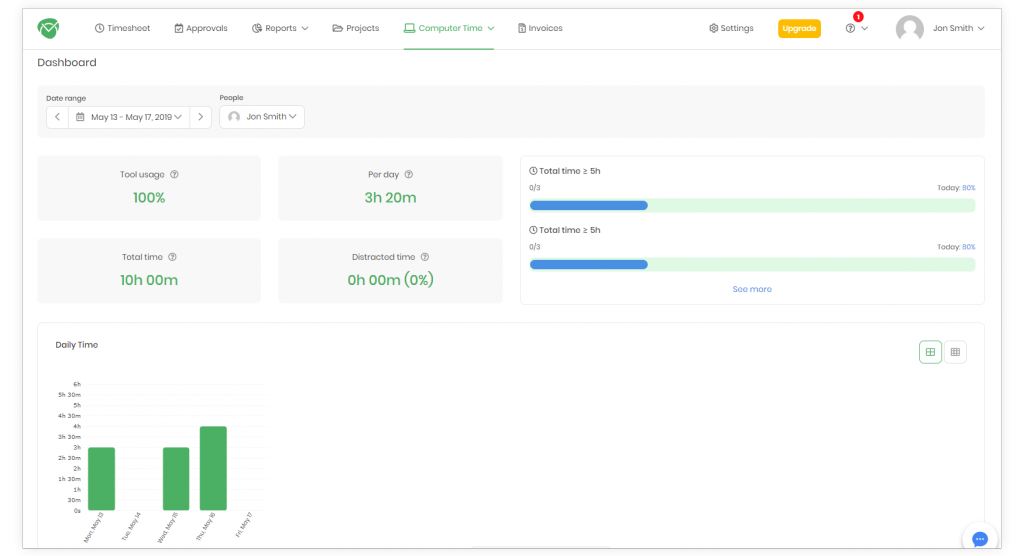 Take your online collaboration to another level!
See how easy it is to track your time spend on different activities with TimeCamp. Here's a little tutorial to give you a feel of the tool's functionality and ease of use!
A fantastic solution for people who want to have Slack and Trello in one place! TimeCamp Planner is a simple and intuitive application where people can send messages, share files, and create tasks of their messages.
It's a great tool for easy and fast work organization and collaboration between people.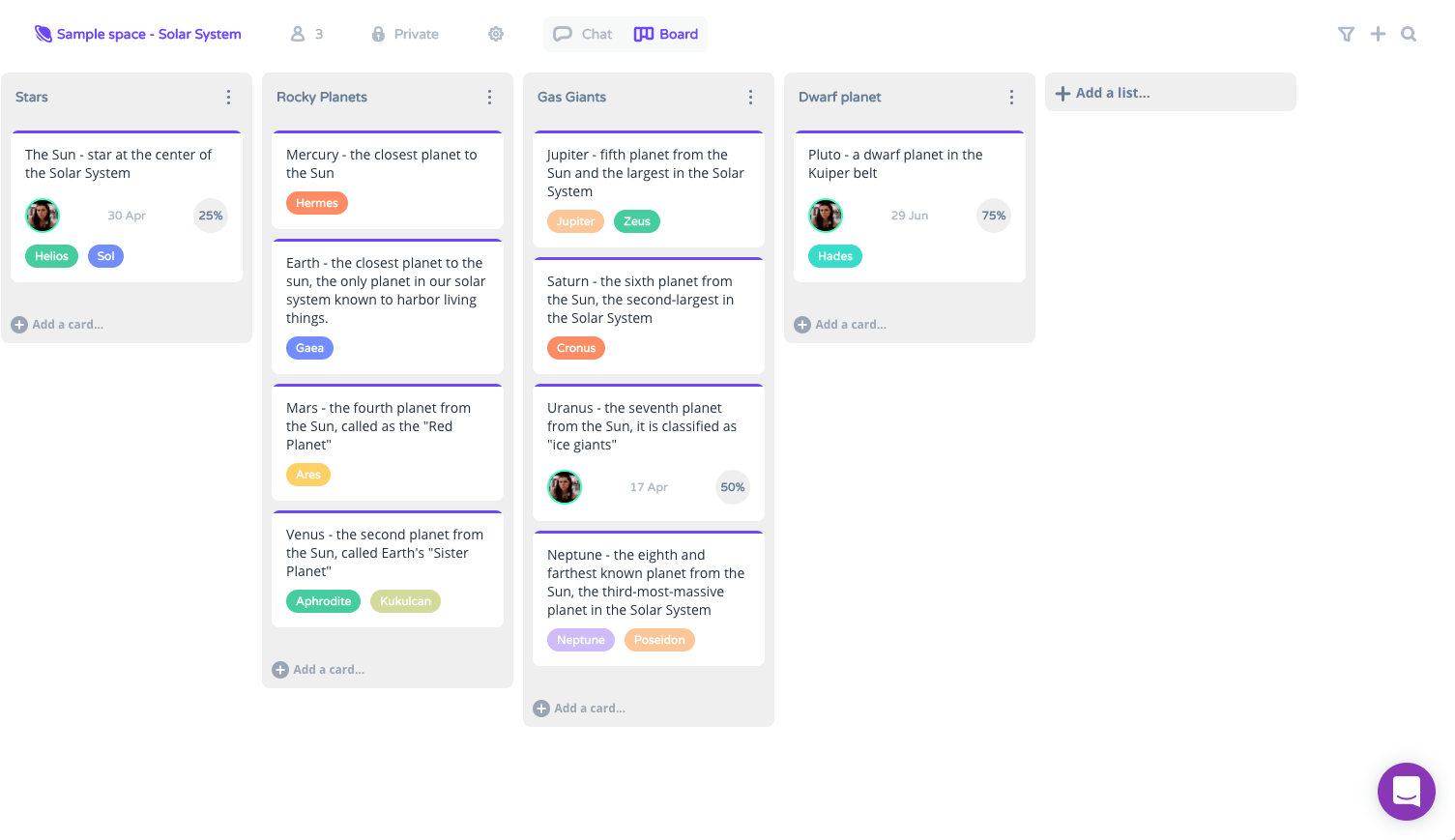 Make online collaboration a piece of cake!
Start collaborating in TimeCamp Planner!
BaseCamp is one of the most popular project management tools. Managers of various qualifications have widely used it for over a decade. The gathered experience resulted in an excellent user interface, synchronization between calendar and schedule, constant access to the work of team members and workers, and the ability to preview the entire project and its files. All these features are accessible practically from one page. BaseCamp got rid of all the unnecessary elements and distractions, providing an elegant and intuitive interface.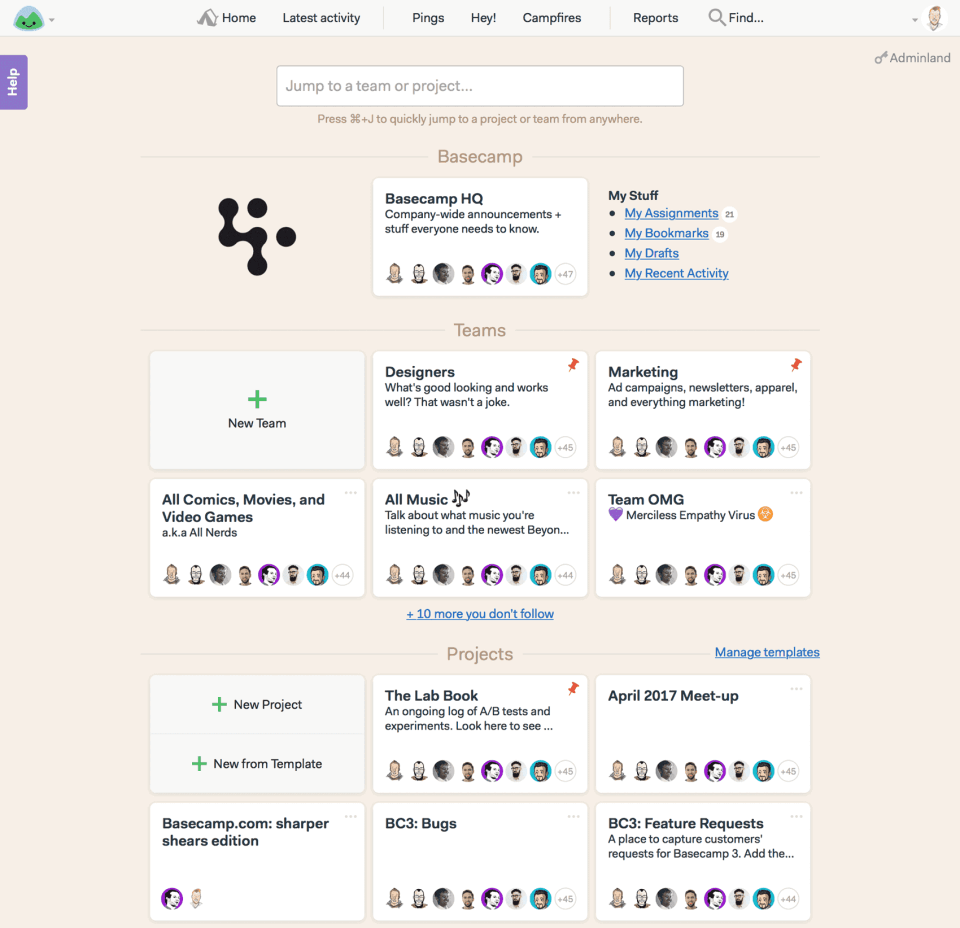 In case you're hoping to enjoy a reprieve from your home office and endeavor outside, then WorkFrom is an excellent application that will work you. It will help telecommuters find close-by areas that offer all that you could need to complete some work, including providing Wi-Fi, a steaming some Joe—and in case you want to bring your pooch along—being puppy agreeable.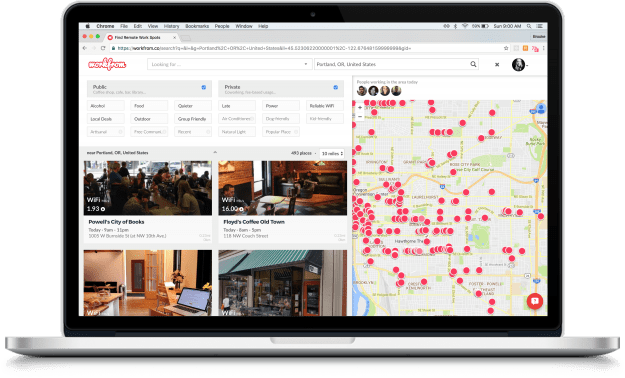 One of the most important issues when working remotely is communication with the team that resides in the office. There is often no time to organize a video conference, but luckily there are lots of apps using to stay in touch always. One of them is Slack – available for all devices, a messaging app for teams. Regardless of time and location, a remote worker can communicate with any obstacles. Slack allows making public or private channels and direct messages. One of the main advantages is the possibility of sharing with anyone.
A record sharing workhorse, Dropbox permits telecommuters to share docs, photographs, recordings, and more into a focal area, which is then imparted to associates over the organization. Neglected to bring a document with you? Utilize the application to get to the information easily (free for Android, Dropbox.com).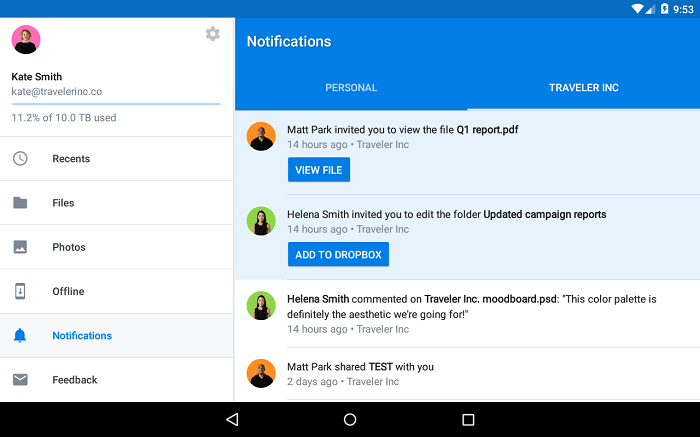 With Trello, you can have all team tasks' under control. You can divide them into a group or individual projects, comment, add files, etc. It is an excellent tool if you need to follow the deadlines and always stay on top of things.
Check out TimeCamp integration with Trello!
 iDoneThis
As simple as it seems, iDoneThis is an app for creating to-do lists. It has all features a professional to-do list should have: it's easy-in-use, has a friendly dashboard, is accessible, and allows to manage the task to its limits, with the use of all possible functions: from comments to highlights.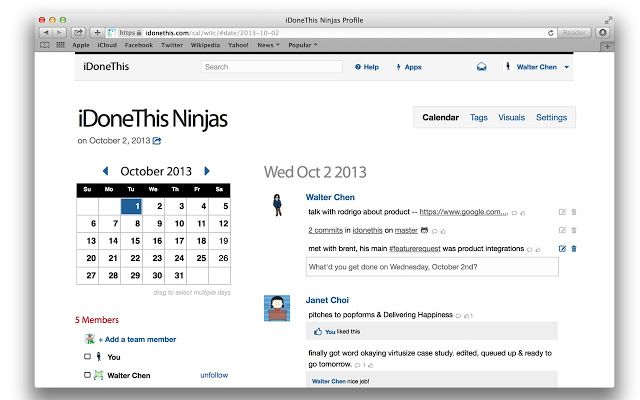 Check TimeCamp integration for iDoneThis!
If you're looking for a tool that will help you connect with your remote team in a fast and effective way. What is great about Zoom is that it allows you to record meetings. It's a great solution if you will need the conference material for later of for people who couldn't join you at the virtual meeting.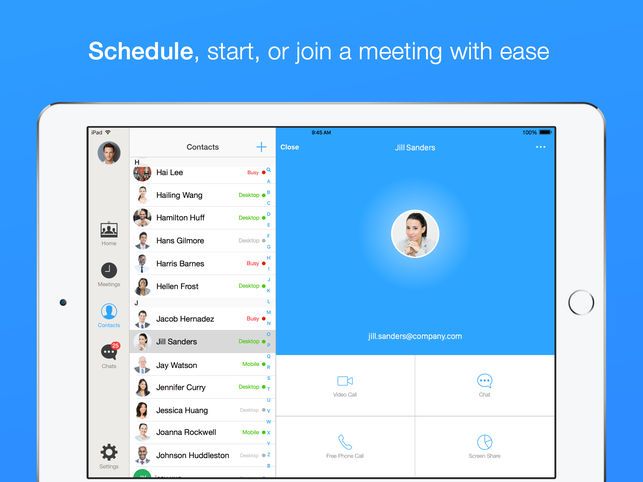 Nozbe is very similar to Evernote. The main idea behind the tool is to Get Things Done (GTD) by collaborating in a practical way, "You'll learn how to deal with your incoming tasks, prioritize them, manage them within projects and get them done quickly and effectively."
Where to Find Jobs?
Let's not forget that online collaboration in remote work is not only about contacting your manager or a colleague. It's also about contacting clients. Many freelance remote workers make use of various platforms. They are great for beginners but also for those who already have their clients.
Sometimes it may be challenging to find suitable jobs. Many platforms make it possible to browse offers and choose those most interesting. There are plenty of websites to choose from. Check out the top 5!
Upwork – it's one of the top websites for building an online team. The freelancers can connect easily with clients and begin delivering a high-quality job.
Freelancer – create a professional profile on Freelancer and let the companies know that you're ready to deliver the highest quality of work!
Talent by Hubstaff – it's a completely free way of searching for talented people and contacting them directly. It allows freelancers to post their services, add the skills, and get found by the potential employees for the work they need to have done!
People Per Hour -since the Internet connection has been available worldwide, working remotely became more and more popular. With just a few clicks, People Per Hour connects the freelancers with potential customers.
Guru – let the companies know about the services you're offering! Guru allows you to create your profile and showcase the work you've completed to make you more attractive to potential customers.
It's important to remember one crucial thing. Looking for clients and jobs on such platforms is very time consuming and requires strong communication skills.
That's why it's crucial to organize time accurately and implement smart online collaboration techniques.
What Are The Advantages of Online Collaboration?
Why online collaboration is important, and why bother with taking care of it at all? First of all, because it vastly improves communication. And without proper communication, projects are more likely to fail.
What is more, online collaboration smoothens internal and external processes. Thanks to proper communication channels in the organization or a team, people know their tasks, have clear priorities and objectives, and stay on top of their work.
It's important to mention that online collaboration should also concern office workers. It may seem that since all employees have contact with each other on a daily basis, they should be the masters of collaboration. Yet sometimes it's the other way round. Sometimes one department has no idea what is happening on the other side. Collaborating via various channels eliminates this problem.
Tools and strategies for online collaboration should be used by every type of business to make the workflow steady and keep things clear-cut as well as enhance overall communication and collaboration processes.