Guest Post: How to Benefit from Using Gantt Charts and Time Tracking Software
February 22, 2019
by Kate Borucka
One comment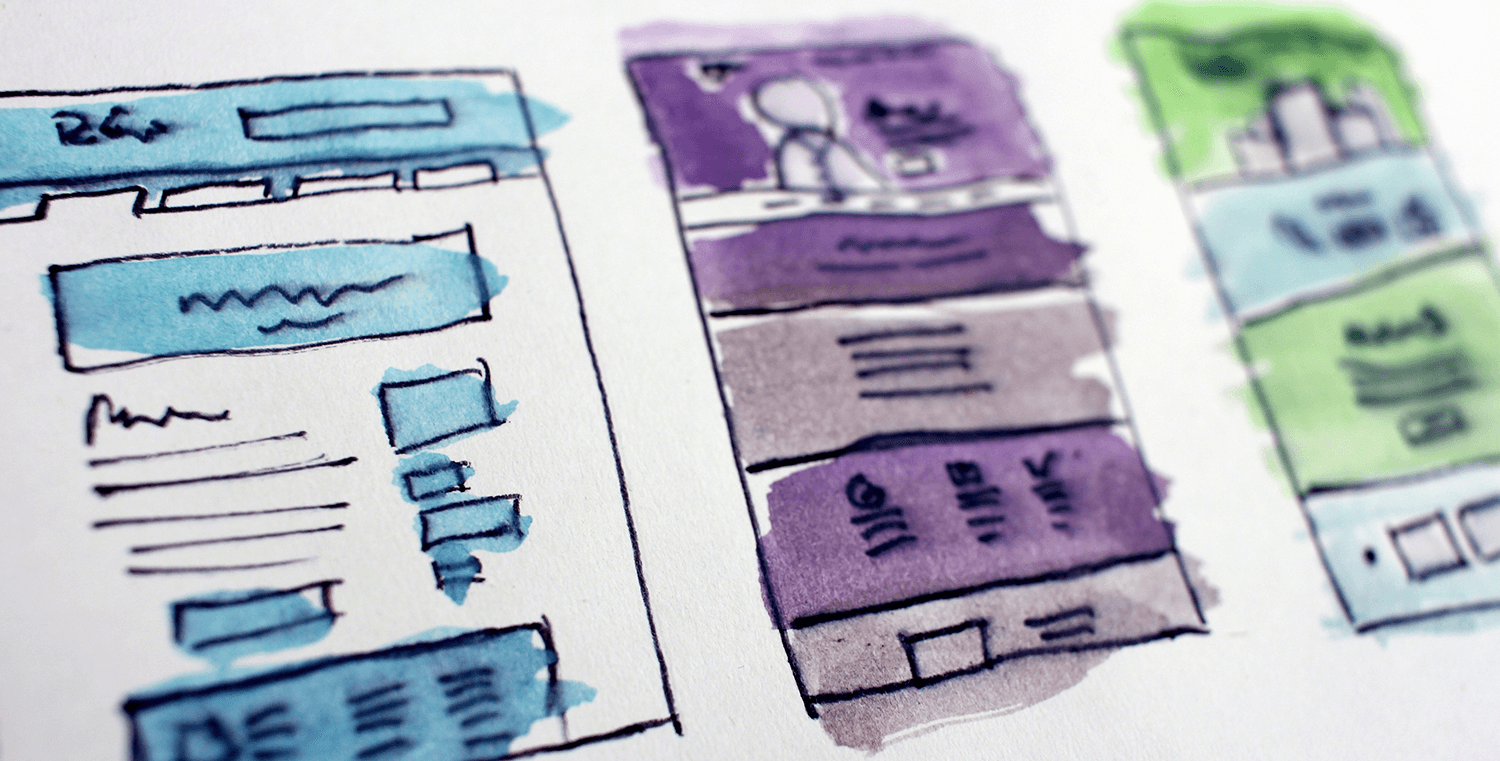 Today we have a special post for you about Gantt charts and time tracking software by Andrew Stepanov. Find out how you can benefit from combining the two. We hope it will help you become more productive and achieve more.
How to benefit from using Gantt charts and time tracking software
Quality of work and time spent on it are crucial metrics when your goal is to boost productivity. In the business environment, day by day we deal with the limitless number of tasks, dates, and deadlines that form short or long-term projects. In addition, many people strive to apply business-like approaches in personal affairs considering them as personal projects as well.
No wonder why lots of attention is paid to special tools like project management software and time tracking software. The choice and proper implementation of such services can make a huge difference to project fulfilment within the specified budget and in a timely manner.
From this article, you'll learn about the main benefits that project management tools and time tracking software can bring to your projects.
Project management software
This kind of software is in high demand today and this demand will continue growing. According to the Project Management Institute, by 2027 the market will be in need of 87.7 million people engaged in project management oriented roles. The global economy will become more project-oriented. In fact, it is already so. And the role of a project manager is a game-changer.
Therefore, it is critical to make the right choice of a project planning tool. The market offers hundreds of solutions and the search can take too much time. As a rule, these apps are based on two basic approaches and consequently, named after them – Gantt chart software and Kanban software.
Let's review the Gantt chart approach as it is successfully used in a variety of spheres.
How to benefit from using Gantt chart software
A Gantt chart is a chart with two axes that depicts a project. A horizontal line shows a timeline or in other words, schedule with dates. A vertical one shows tasks and milestones associated with those dates. Tasks look like bars while milestones usually look like diamonds. Almost any Gantt chart project also has dependencies between tasks.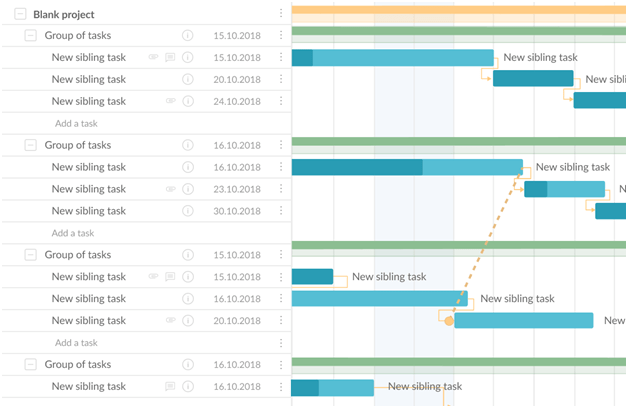 Advantages of Gantt charts
As soon as you divide your big project into smaller tangible parts, you can easily go on with scheduling each task on a Gantt chart timeline. Thanks to a Gantt chart view, you will know when a certain task will start and end as well as how much it costs.
Clear visualization removes all the chaos that might happen without distinct scheduling.
This advantage is closely connected with the first one. As a rule, Gantt chart maker software allows quickly adding tasks, setting dates for them, connecting them with dependencies, and assigning them to team members or any other resources.
It helps to distinguish deliverables and keep tasks and project participants on the same page.
Progress tracking is vital as it helps to keep managers and teams on track. A Gantt chart is probably the most convenient way to follow the progress of a project as it allows seeing the whole picture at first sight from the very beginning and until the project fulfilment.
To increase productivity, the progress tracking can be combined with the powerful feature of time tracking inside one tool or with stand-alone time tracking software.
In 2019, Gantt chart software offers far more opportunities than just simple project planning. Team collaboration can become a competitive edge. As a rule, team collaboration is achieved through opportunities for chatting, commenting, making files attachments, and receiving notifications.
Cutting-edge services allow sharing charts with third parties for review.
This is one more feature typical of advanced tools. Thanks to it, managers are able to see the availability of every single resource, how many tasks they have, and how much time those tasks require.
Resource management directly allows for increasing productivity. In a resource workload menu, managers can see who has too many tasks and is overloaded and who is underperforming. It allows properly reallocating resources, saving time, budget, and increasing productivity.
Time tracking software
If you visit popular software review platforms like Capterra or G2Crowd, you will notice that there is a huge choice of time tracking software. Moreover, according to the survey conducted by TSheets in 2017 of almost 1000 employees, 25% of them used a time tracking application.
The great truth about this kind of software is that it is easily applied in dozens of industries. In the majority of them, it is even mandatory. However, as in the case with project management software, people also tend to apply these applications even for private matters. Luckily, the ease of use makes this process quick and painless. Just make sure that you understand the concept of time tracking and know how to track time properly.
Obviously, project management and time tracking software have end goals in common – increase productivity and achieve deliverables with fewer efforts and cost spent. That's why many project planning tools include time tracking feature and vice versa, time tracking software allows managing tasks. Also, there are dozens of integrations of such applications. Combined, these solutions provide with powerful functionality and help to balance routine management, time tracking, budget, and resource management.
How to benefit from using time tracking software
Robust solutions offer not only the time tracking feature but also a lot of other useful ones.
When managers and teams record their billable hours, there will be no ambiguity about performance and consequently, payments. These data help to analyze the ways of improving the performance of each project participant as well as the overall performance.
For billing clients and employees by hours or even minutes, this feature is a must. It helps to track time with accuracy and provides with the transparency. This all managers need to wisely manage costs within the specified budget.
Time estimates and deadlines
The software helps to evaluate time and cost spent on similar tasks. Therefore, teams can use them as indicators for future tasks what in its turn, improve time estimates. In addition, knowing what it took to perform a task in the past will help to set accurate deadlines in the future.
Proper deadline management is one of the crucial issues that helps to increase efficiency and productivity.
They give a clear picture of the tasks and time spent on them. As a rule, time tracking tools analyze tasks related data and provide managers and teams with useful insights based on specified criteria. It can be the overall time spent on a project or the time spent on a certain task on a daily, weekly, etc. basis.
Also, time tracking software provides with budget reports what allows analyzing expenditures and if needed, cutting them.
Wrapping it up
In the business world, you will hardly find a successful undertaking where no project management or time tracking software is used. These tools make a powerful combination and in most cases, they are parts of one system. However, if no, you will easily find dozens of integrations between project management and time tracking software.
---
Author's bio:
Andrew Stepanov is a content writer and communication specialist at GanttPRO. When he is not writing, he spends time with his family, listens to rock music or watches sports games.