GPS tracking open beta is here!
February 25, 2020
by Ola Rybacka
No comments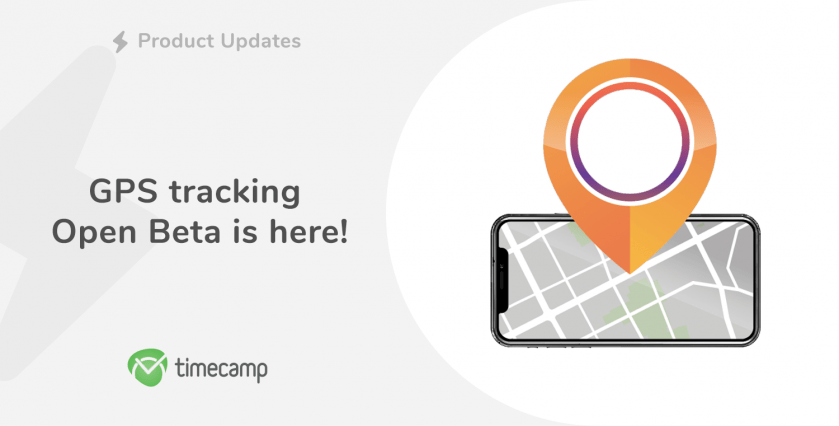 For those who need the GPS tracking… we salute you!
Starting off
It comes as no surprise that GPS location data has become a staple of our modern-day life. I'm pretty sure that by now, none of you would imagine living without the likes of Uber, Deliveroo, Google Maps (obviously) or TripAdvisor.
Being able to track, use and process location data is the backbone of today's mobile experiences. So, it was pretty obvious that TimeCamp, a 100% free time tracker for unlimited users, won't be waiting long to take a step into the GPS world.
So:
We're happy to announce the release of our own GPS location tracker (open beta). This is definitely a significant announcement for every business owner and professional that needs to keep track of their offsite teams.
Learn more about GPS time tracking during 30-minute demo!
What does GPS tracking in TimeCamp do?
Well, like most GPS trackers, it tracks one's location (duh). But when we put it in TimeCamp's context, it tracks the location of a mobile phone with a running TimeCamp app.
Easy setup
Here's what you need to do in order to start using our GPS tracker:
Be sure to allow the app to use your location data,

start tracking time for a task, project, etc,

Enjoy sharing your location insights with TC.
For more instructions, please read the Knowledge Base article!
What do you get?
After a task is finished, you'll be able to see a summary report in the TimeCamp web app with the following information:
duration

timestamp

distance

Google Maps view of a super precise showcase of a users route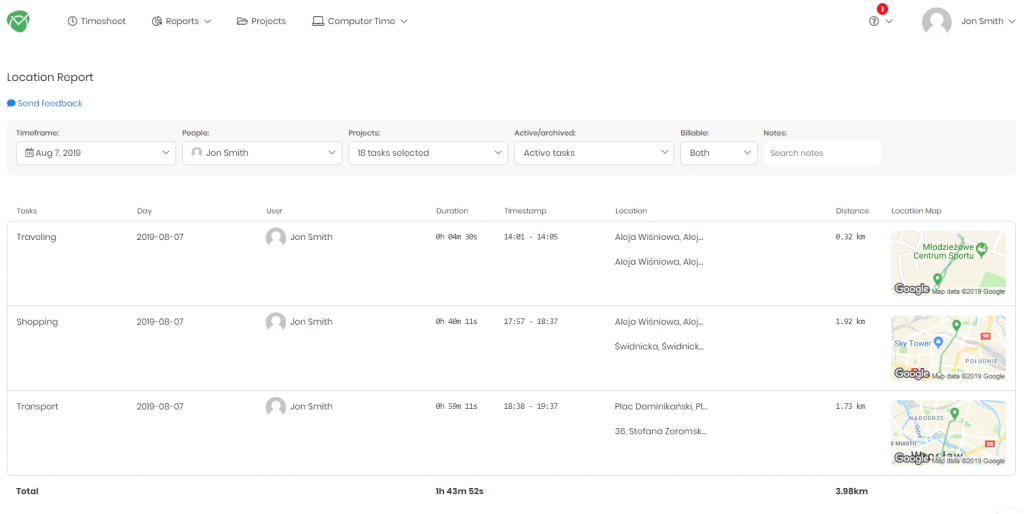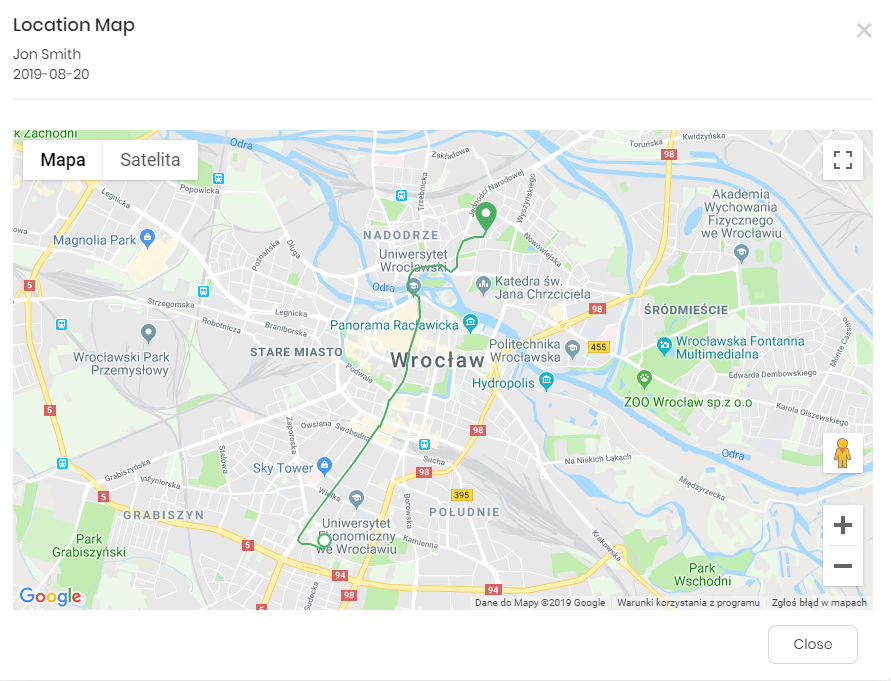 Who might need it?
This makes the GPS time tracker a great companion for business owners that manage a mobile or offsite team. So, if you're involved in any of these areas:
property management

pest control

real estate

plumbing
or any other business that requires having precise insights on your teams' location, the TimeCamp GPS track is definitely the right fit for you!
A long way to the top
Although our product team has done an extremely great job, we're always striving for perfection. That's why the GPS tracker will be constantly developed and improved to meet the exact need of our customers.
---
So, be sure to give the GPS tracker a try and we'd love to hear what you think of it.
Are you looking forward to having more knowledge about how your team works offsite?
Be sure to give us your thoughts in the comments!