April 24, 2020
by Kamil Rudnicki
No comments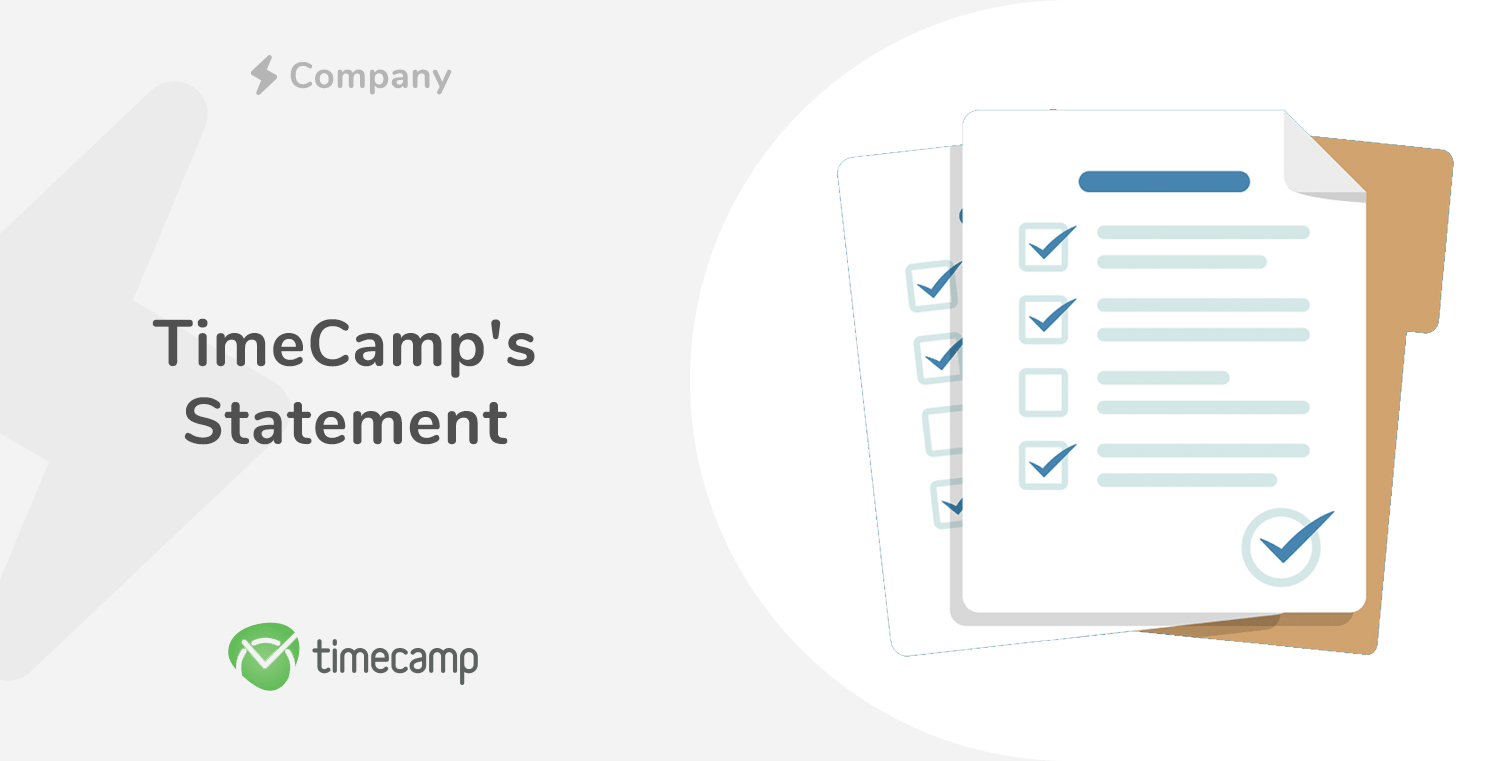 We don't live in a perfect world where everything lies within our control. When running a business, mishaps, and mistakes happen daily. Some of them are insignificant, but some of them may have an enormous impact if not rectified immediately.
At the beginning of 2019, we published a series of landing pages to promote TimeCamp further. As it turned out, a former employee created these pages using a signature from a person who has been deceased for nearly 100 years. The pages on which we used this signature did not attract interest, high traffic nor did generate any new business for TimeCamp, so it didn't catch our attention throughout last year.
The entire focus of the marketing team from the beginning of March 2020 was entirely devoted to the creation of TimeCamp's new website as a part of an overall re-branding process, which is why we did not modify the existing pages and used templates containing the signature in question. 
This should not have happened, and we do not accept this type of practice. We've managed to solve this problem immediately.
A company's reputation can be jeopardized in many ways, one of which is failing to ensure the highest quality of communication via its website. When building a landing page or a whole website, it's crucial to give the creative teams as much leeway as possible. However, high standards and ethical business practices need to be prioritized.
Although we don't see any significant harm done to any parties involved, this is a vital and humbling lesson that we've learned from.
We can assure you that the new TimeCamp website, which is scheduled for launch in the next 1,5 months, will be our best creative effort while also a result of maintaining the highest quality standards.
Stay tuned.
Kamil Rudnicki
CEO TimeCamp