Top Employee Attendance Tracking Apps
May 27, 2021
by Kate Borucka
18 comments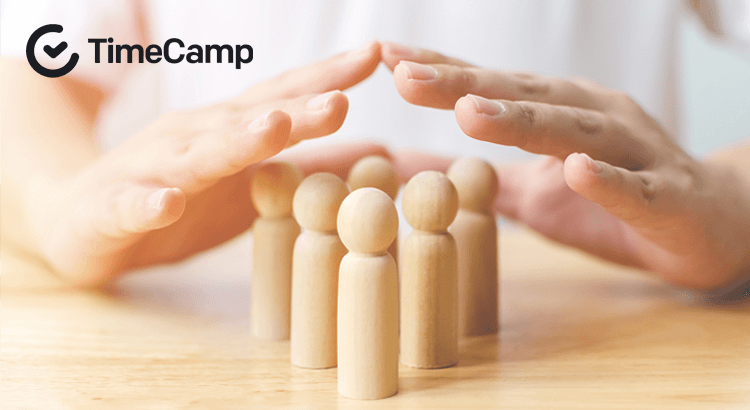 Employee attendance tracker is helpful in monitoring employee shifts, synchronizing, and planning the workflow. It also helps to allocate resources.
Tracking attendance of your employees keeps them accountable, productive, and boosts the profitability of your business. Let's dig deeper!
Why Use Employee Attendance Tracker?
Employee attendance tracker is a helpful solution for every business. According to the statistics, automated employee time attendance systems can help companies eliminate daily lost productivity and recapture a total of $666,400 in yearly wages by automating time tracking.
Track your employees' time with TimeCamp!
Such a system allows you to save money and time. Here are other key benefits of using an employee attendance tracker:
Better forecasting and estimates: when you keep track of attendance automatically, you get a lot of important data that can help you make better financial decisions, and allocate resources accurately.
Lower turnover rate and absenteeism: a good employee attendance tracker improves project and team management. As a result, employees want to stay at the company and grow with it.
Easier employees' shift scheduling: attendance tracker makes it easy to schedule work automatically, manage attendance, and synchronize workflow for all team members.
Workflow automation: instead of using a paper spreadsheet, pen and paper, or a complicated template, you can access all information in one place, and automate processes. Read why you should stop using a time tracking spreadsheet.
Smooth leave and attendance management: it's easier to keep track of how many days and hours people work, including days off vacation days, sick leave, absence, holidays, etc.
Easier payroll processing: attendance tracking software helps to manage payroll and makes accounting easier.
No buddy punching: you can easily document hours your employees have actually worked.
Tracking employee attendance doesn't mean you're spying on them. It's about helping them work more effectively, boost productivity, and better manage time.
What Is The Best Employee Attendance Tracker?
It may not be easy to find the perfect employee attendance tracker, especially, that there are plenty of tools to choose from.
Here's what it's worth looking for in the right tool:
Automatic time tracker so employees don't have to manually fill spreadsheets but can focus on their work
GPS tracking can be helpful if you hire off-site employees
Integrations to connect with your favorite tools
Leave and attendance management so you can better plan shifts and distribute the workload
Timesheet management to easily calculate hours and have all the data about employee work
Reports to document important information for better estimates and business decisions
We've chosen the top tools including such solutions as mobile employee attendance tracker, employee attendance tracker template, productivity app with attendance tracker, and more.
1. TimeCamp – FREE employee attendance tracker with real-time reports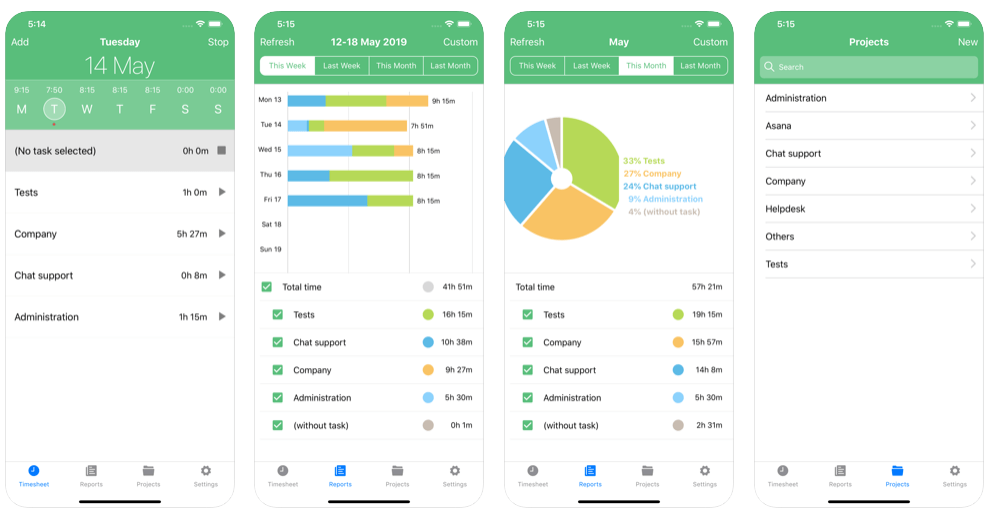 TimeCamp is a free employee attendance tracker for unlimited users with an unlimited number of projects.
It's a versatile tool suitable for all businesses. TimeCamp offers a web timer, convenient Chrome plugin, desktop app (Linux, macOS, Windows), and native mobile app for Android and iOS devices. You can use it wherever and however you and your employees want to.
In its mobile version, TimeCamp, helps users to track time automatically to specific projects, and change the time entries manually to customize timesheets.
You can sign in to TimeCamp from any place! The app works offline and later syncs with your online account, and creates accurate reports. You can easily adjust projects and entries and see how long it takes for you to complete them. You can download reports to have a spreadsheet with daily, weekly, and monthly view to share with clients
You can also edit time entries in the mobile time cards with just a few clicks, mark time entry as billable or non-billable, and browse and edit your historical data, or plan your future events. Additionally, TimeCamp has a GPS tracking feature so you can track employee time and attendance based on location in real-time.
👉 Check also our list of Top 15 Employee GPS Tracking Apps for 2022
Get your mobile employee time and attendance app for Android or iOS for free!
2. Timenotes – simple timesheet app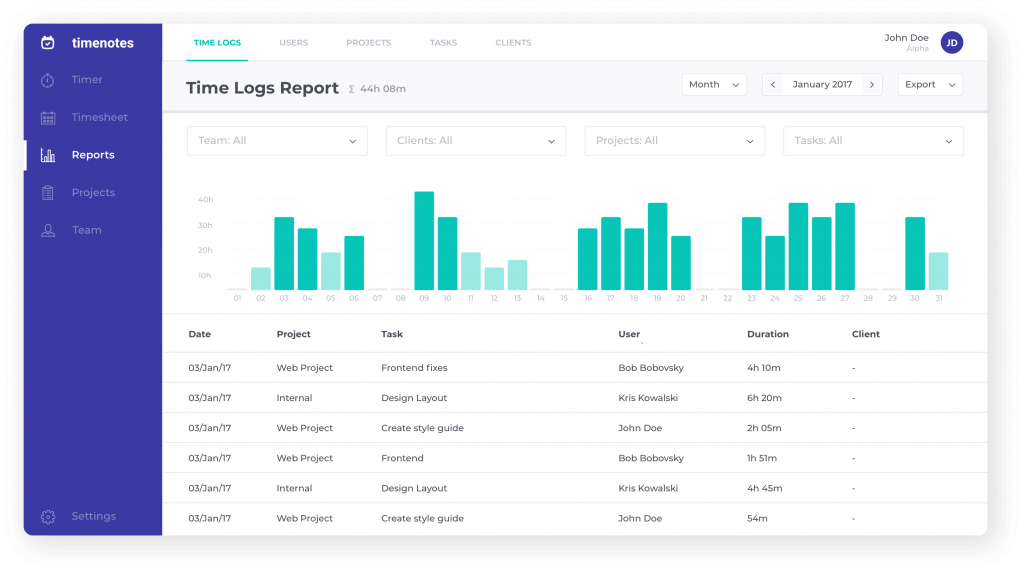 Timenotes is a timesheet app that lets you track employee attendance in a more traditional format with online sheets. The tool allows you for reporting working time for multiple employees and projects.
👉 Check also best reporting tools!
It has a simple start/stop timer, allows for tracking billable hours, monitor budget, and store all important data about projects, clients, and team members in the cloud.
Additionally, Timenotes lets you track employee attendance and monitor who is absent with a transparent virtual attendance sheet. You can easily filter through users, absence types and statuses for more clarity.
It's a suitable attendance tracker for every company that wants to eliminate paper timesheets and tedious paperwork.
3. Harvest – tracking team attendance and projects costs

Harvest is a time tracking software that helps to monitor the team's attendance, absences, and allows to track time. Its granular features facilitate the management of employees. You can use this employee attendance tracking app as a simple time clock.
Here are some of the additional features to track employee attendance:
You can easily record expenses by snapping receipt photos with your phone and keep all your records organized
You can view open and closed invoices, send existing drafts, and record payments right from your phone
Track mileage and more for reimbursement
Submit expenses for client projects
Track time online and offline
Tap to start/stop project and task timers on a time card
Timely reminders to submit time (timesheet approval)
Everything is synced with your Harvest account and helps to save time on manually entering the attendance data.
4. Bonsai – personal attendance tracker
Bonsai is a suite of tools for freelancers who want to automate and streamline workflow for their business. It can help you improve productivity and monitor the progress of projects.
If you need a personal attendance tracker, Bonsai will keep track of work days. The tool lets you track time on projects, report time in project's timesheets, and invoice hours so you can bill clients.
Other features include proposals; contracts with templates; managing clients, projects, files, documents, and payments in one place; and forms and questionnaires to customize so you can successfully collaborate with clients.
The software can also be used in a team to track employee attendance, or you can invite employees and other people to collaborate.
5. DeskTime – employee time and attendance tracking with analytics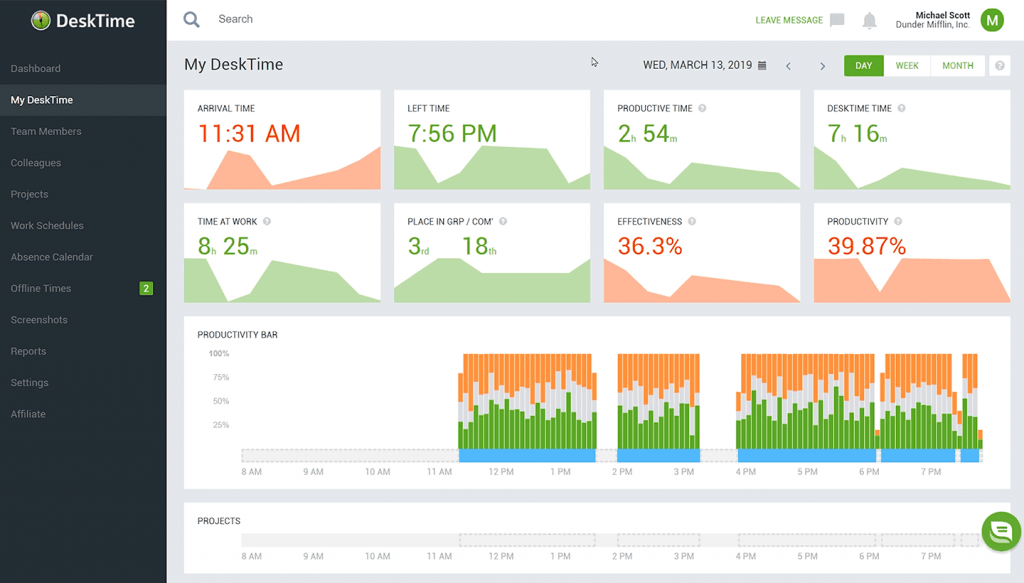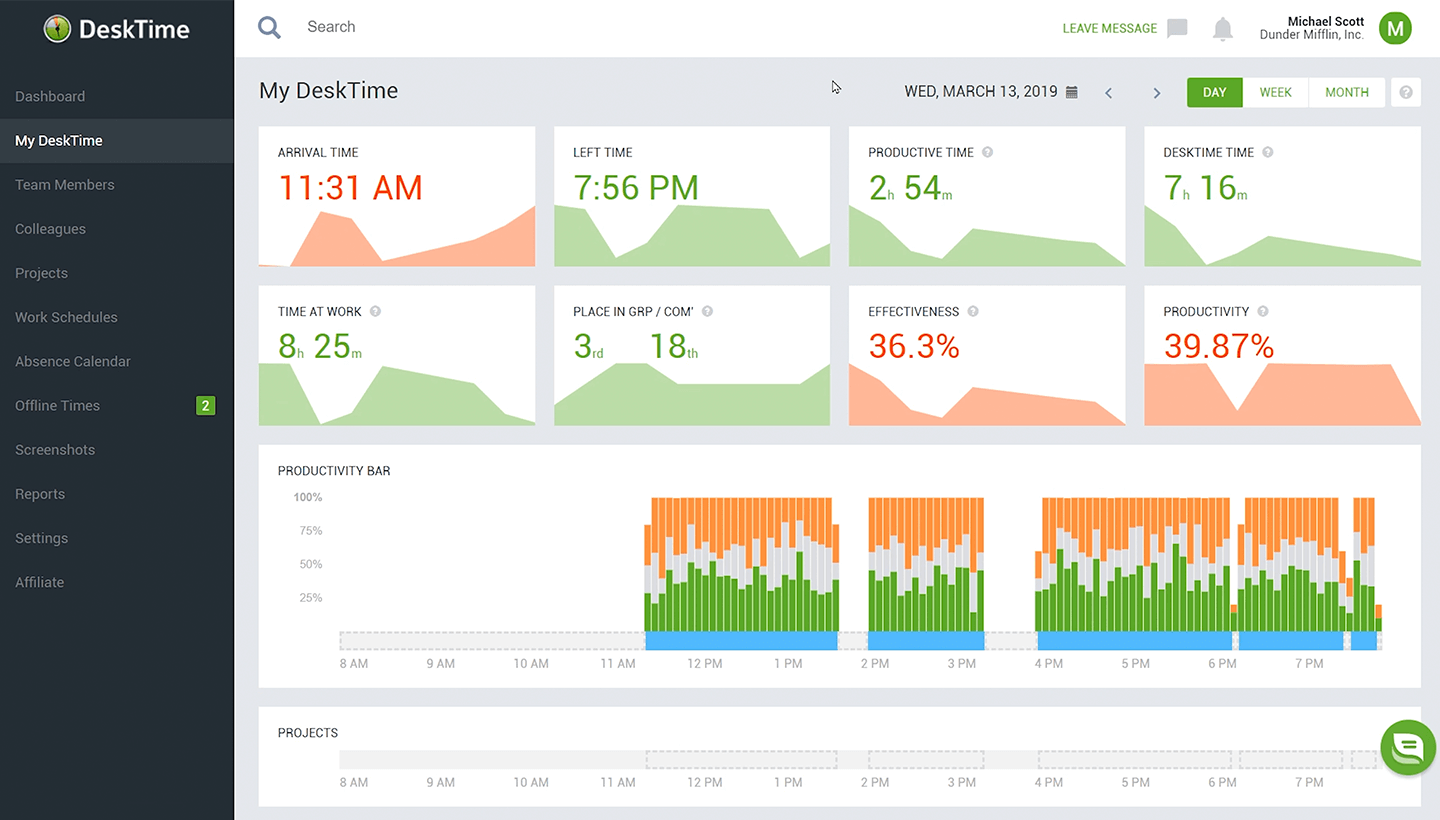 DeskTime employee attendance tracker is rich in features that will make it easy to track attendance of your employees, plan their work, and organize projects.
DeskTime can be used in an offline mode to later synchronize with the cloud. You can easily access the app from any place to check on your team's progress, see statistics on company and employees' performance, and other information on real-time activities, and attendance statuses.
Additionally, DeskTime has an absence calendar to keep track of vacation hours, sick leave, and other free days. You can also create an employee absence schedule to quickly calculate payroll, and better allocate work.
6. Calamari – leave and attendance management
Calamari is an employee attendance tracker comprising two modules – clock in/clock out and attendance management.
Calamari attendance tracking software is available also as Calamari KIOSK, Calamari QR terminal that make it easy to track absenteeism, and automatically document employee time.
The software features allow you to gather important data on a mobile device:
Checking the timesheets and presence list in real-time
Tracking attendance with the GPS location
Marking breaks
Tracking time against projects
Automatic clocking in/out with the iBeacon technology
Kiosk with QR codes, NFC badges, and PIN codes
Dashboard with information about upcoming absences or birthdays of your colleagues
Multi-office configuration
This absence app will be most useful for those who work in HR and have to manage attendance, sick leaves, vacation, and administer related days, including training time, and more. Calamari employee attendance tracker saves a lot of paperwork.
7. Hubstaff – GPS employee attendance tracking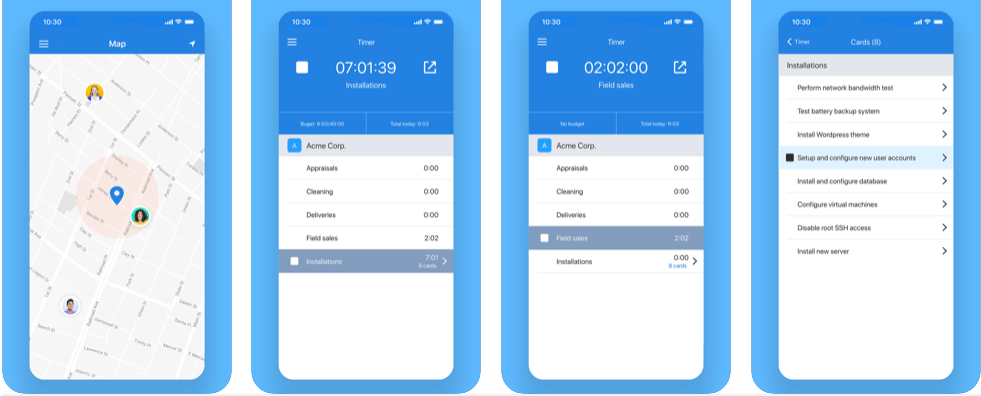 Hubstaff is an employee attendance tracker suitable for field and remote employees. Its features are tailored to employees working out of the office in remote locations. This attendance tracker also helps to automate managing a team.
Hubstaff allows for tracking attendance thanks to its well-developed features and a mobile app that you can download for iOS devices and Android.
You can add new entries, track time, and see where it all goes by analyzing data, but you can also see locations where the time was tracked thanks to the automatic location tracking with geofences. It runs in the background even if you're on the move and focused on your job.
With Hubstaff employee attendance tracker you can easily see who's absent, report vacation days, sick leave, and stay up-to-date with employee shifts.
The GPS tracking system with route tracking is a great tool for tracking your fleet and employees who don't work in the office.
You can access all the reports in the mobile app or on the cloud. So if you need more than just a mobile employee attendance tracker, Hubstaff is a perfect time and attendance app.
👉 Check our list of the best note apps for Android.
8.  factoTime – mobile-only employee attendance tracking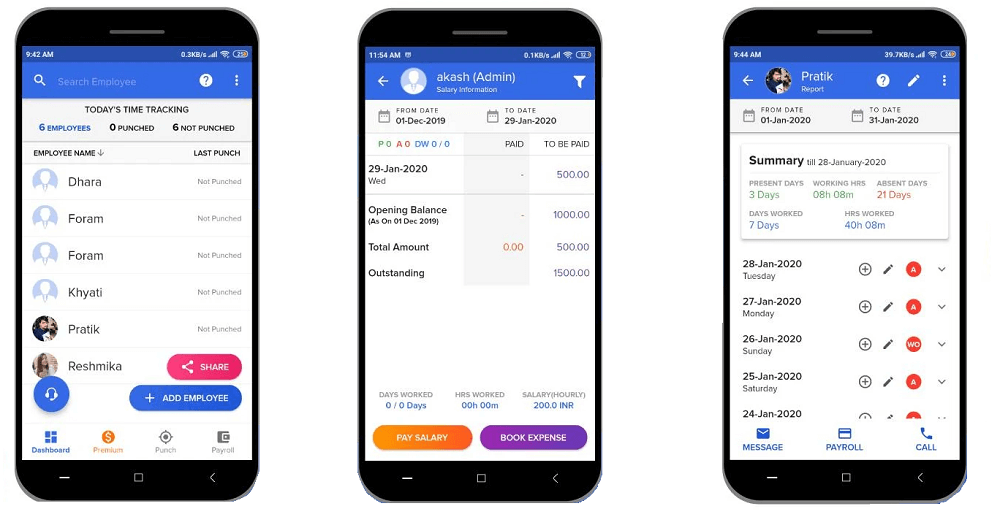 factoTime is a free employee attendance tracker for mobile devices. It runs on both Android and iOS platforms. It has all the features you need to track work hours of employees, attendance, and shifts.
The tool works as a punch clock and gathers all data on employees' attendance, location, and time spent on work. Every visit outside the company is digitally verified with the use of GPS technology. With the three-factor authentication security of Punch + Selfie + Location, you can accurately record employee time.
You can define employee wages and calculate salary or process payroll based on attendance captured in factoTime. You can define the hourly, daily or monthly wages of any employee.
factoTime free attendance app also lets you store employee's records such as name, phone number, email, DOJ (date of joining), DOP (date of payment), department, and designation.
You can configure rules for employees as a group or special cases and get a report for any violation made.
9. Harpoon – financial planning with time tracking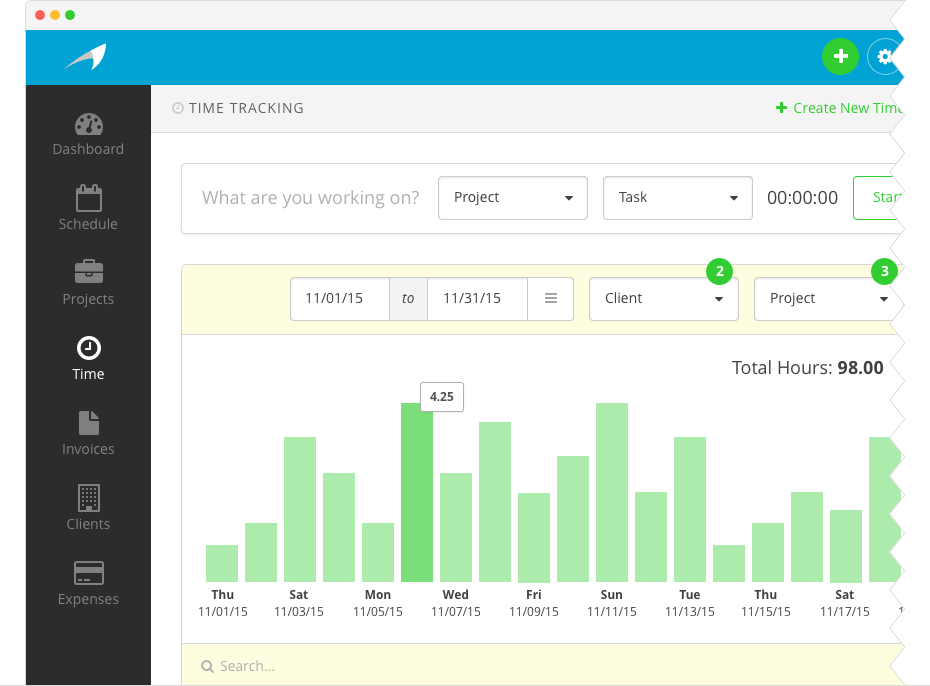 If you're looking for a tool to administer budget and track employee attendance in relation to your company finances, Harpoon will be the right solution.
Harpoon is based on four elements—setting a financial goal, planing out how much revenue your business needs to bring in each month so you can schedule your projects accordingly, choosing a billing strategy, and tracking expenses.
You can then plan workflow, allocate resources, and control changes so things are well-balanced, and your business is healthy. Also, you can set unique internal cost rates and track your team members' weekly hours capacity.
10. honeybeeBase – online attendance tracker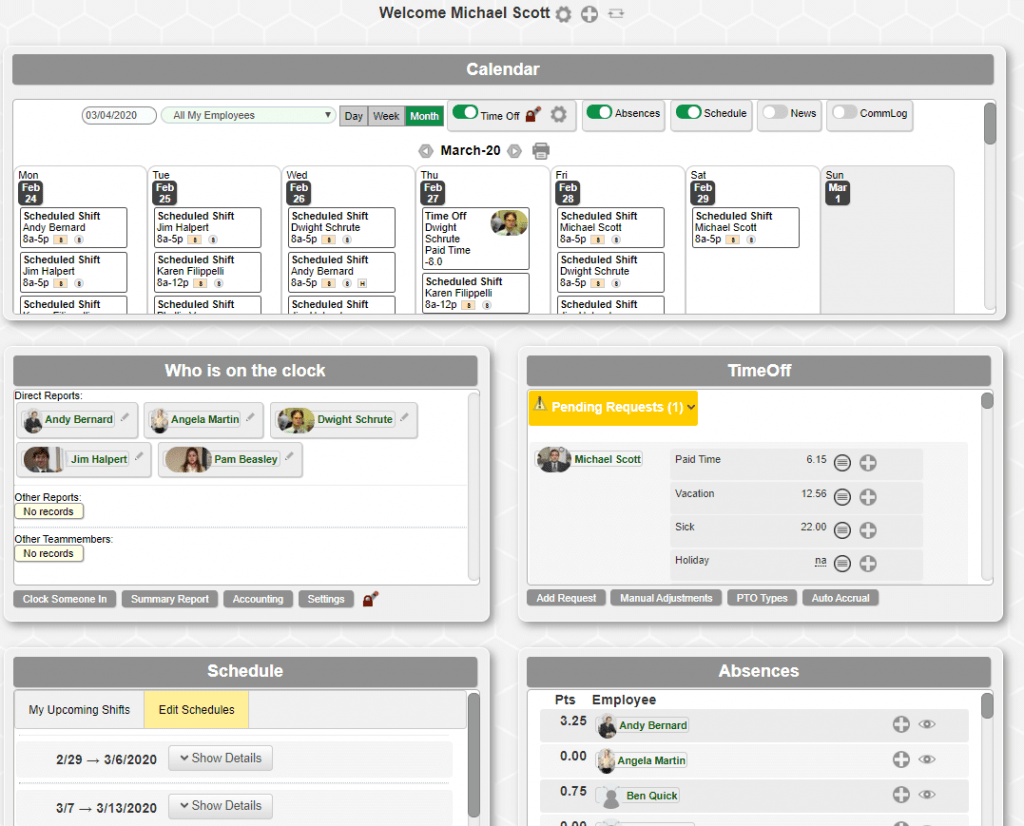 hoenybeeBase is an online employee attendance tracker suitable for businesses of any size. You can use it to manage tasks, schedule employee shifts, and manage attendance and absences.
honeybeeBase has three modules that give your company a unified hub to administer business processes. The attendance module records employee absences, late arrivals, and lets you create custom reports. The vacation module allows you to oversee leave balances, request time off, and other types of days. The news module lets all employees communicate, and supervisors post important notes for the team.
With honeybeeBase, you can track employee hours remotely with the mobile app and easily monitor employee attendance without paper templates and a spreadsheet.
11. Employee attendance tracker template
If you prefer a traditional attendance sheet over an automatic tracker, the employee attendance tracker template will be the right choice. If you have a small business and need a simple solution to record daily hours of your team, templates may be enough for you.
The attendance sheet has a simple table format where employees can mark work hours, a task they work on, vacation leave, sick leave, time off, and other information so supervisors can easily view team's availability.
Here are the best templates to download to your computer:
Employee attendance tracker template for Excel from Microsoft Templates – a simple attendance tracking table for four quarters with basic information such as name, vacation, personal time, and sick leave.
If you're looking for a printable free employee attendance tracker template, check ExcelSHE 45+ templates for Excel and Google sheets.
Smartsheet offers simple employee attendance tracker templates for different purposes – attendance template for a meeting, training, time sheets, employee vacation, and more.
👉 Read also: The Best Weekly Schedule Templates That Will Help You Organize Time
What Is Your Favorite Time Attendance App?
Employee attendance tracking app allows your staff to track time automatically and replace paper spreadsheets, monitor overtime, and clock in/out with a single click. And combined with other software features it can serve as your centralized system of work and resource allocation with the company's data on performance.
What is your favorite employee attendance system? Or maybe you prefer an employee attendance template? Let us know in the comments!