New in TimeCamp: Introducing a new, side navigation menu!
September 20, 2021
by Ola Rybacka
No comments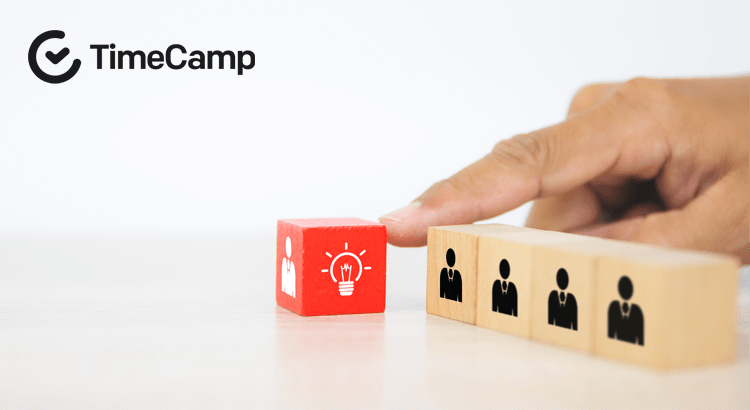 We're so excited to show you the latest major in-app update: a refreshed menu which is now moved to the left side of TimeCamp's workspace!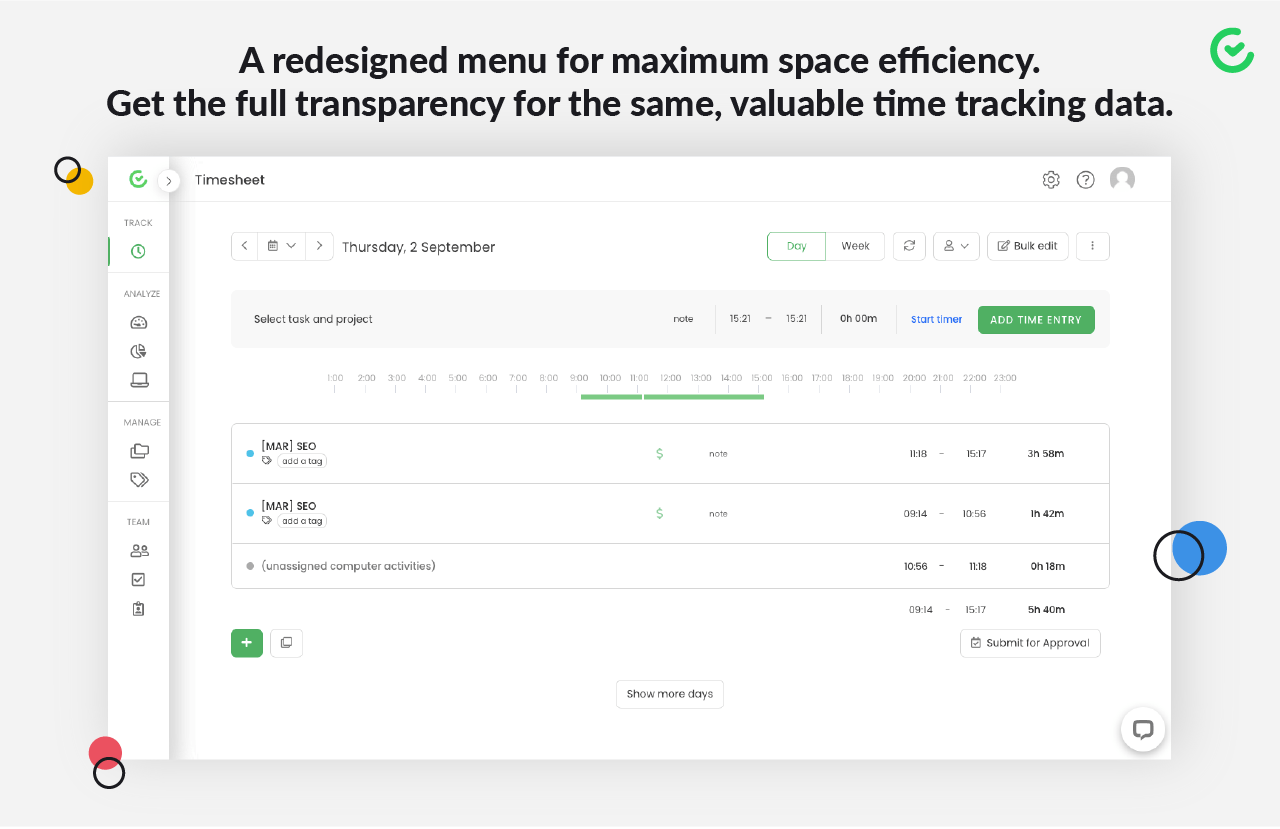 Our goal is to make time tracking more accessible, and the same goes for user experience. 
As you could have seen for the past few days, the menu changed its position from the top to the left side of TimeCamp's workspace. Why?
We wanted to give you more space for what really matters for efficient time tracking and resource management. The new menu is fully expandable, so it's up to you if you want to keep it visible or collapsed for an even more spacious workspace. Just click on the arrow at the top of the menu to collapse it. 
Besides the new sidebar menu, we divided the primary features into the following categories:
Track, where you'll find the timesheets, 
Analyze that includes Dashboards and Time/Computer reports, 
Team with team management features like Attendance and Timesheet Approvals, 
Clients section that contains Client management and Invoices. 
How do these changes affect TimeCamp's functionality? 
Side navigation makes TimeCamp more spacious and faster to browse. It's incredibly convenient when it comes to long-form activities like reports. While all the functionalities stay on the left side, the rest of the workspace is coherent and less distracting. You can always hide it and make even more space for what's essential for your work.
What's more, TimeCamp isn't just an ordinary time tracking and offers other features that make time and task management smoother. Side navigation works better with variable menu structures and allows it to accommodate more items without losing functionality. Good for the future improvement plans! 
And what's really important – our left sidebar just makes TimeCamp look nice and fresh 😉
Enjoy the new and faster way to browse TimeCamp features!