Remote Worker Monitoring: How To Track Productivity
October 19, 2021
by Lorea Lastiri
No comments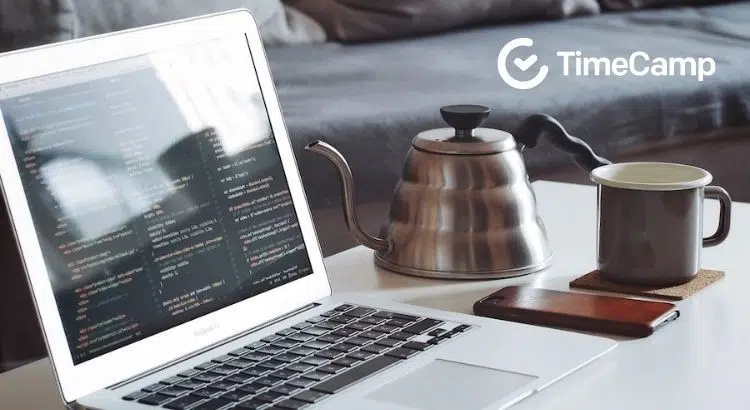 Productivity is central to the growth of a business. Regardless of your industry and the kind of products or services you provide, if your workers are not productive in their roles, your business can experience negative consequences. Therefore, employers need to track the productivity of their teams.
You can use a time tracking tool to monitor each employee's productivity and time spent on remote work. Time tracking applications come with various features such as deadline setting, attendance tracking, invoicing, app integration, and reporting. In this way, you won't have to deal with myriads of paperwork when monitoring remote workers. Instead, you can track employee productivity electronically with transparency.
Want to learn more about employee monitoring and productivity tracking?
This post will introduce you to various features and employee monitoring software that can help you track your remote team's performance and improve your project management efficiency.
Let's get started!
QUICK NAVIGATION:
6. Conclusion
1. Set clear deadlines and expectations for remote workers
Your team should know how and when the work is expected. By setting clear expectations, your remote workers will be able to manage their time properly.
Many managers fail to set a clear deadline for various tasks. This creates a lot of confusion and hassle for both employers and remote workers. The management expects the work to be submitted, but the remote workers cannot do so because they did not plan out their time properly from the start.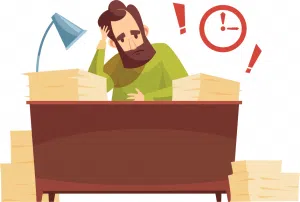 Therefore, your workers must know when they should be submitting the work, especially if the project is time-bound. You can schedule tasks easily with the help of various employee monitoring software.
For instance, TimeCamp allows employers to post a project, set details, and assign work to employees remotely. Using this application, you can stay in touch with your team throughout the workflow and get timely updates about their progress.
In this way, you won't have to wait for the work to pour in. Instead, you can communicate easily with your team, remind them about the deadline, and track your employees' productivity.
2. Provide regular feedback to your employees
Instead of waiting for the end of the month, provide regular feedback to your employees so that they can understand their strengths and weaknesses. Your employees will be able to improve their work and increase their productivity.
Having a monthly or quarterly feedback culture is important to allow employees to work efficiently. Your employees can also understand where they are lacking and what they need to do to improve their performance.
Therefore, the management should be regular in providing constructive feedback to your employees and taking their feedback on the workplace culture and work flow. Feedback will help identify any bottlenecks in the work and resolve any conflicts. Also, make sure you notice the overachievers. For example, you can use no investment merch creation tools online to create branded merchandise and give it as a gift to the employees that are exceeding their goals.
Many time tracking tools offer integrations with other applications such as Slack to communicate with your team. Such integrations can make the workflow more effective and efficient.
3. Track attendance and absences with employee monitoring tools
Instead of having your employees punch cards and write tons of emails to your HR for leaves, you can use employee monitoring software to track attendance and absences.
It can get challenging for HR in companies to manage everyone's attendance at work every day. It can be complicated to manage data collection, especially if you have a big team with some employees working in the office and others working remotely.
You need monitoring software if your employees often complain of discrepancies in their attendance. If your HR also finds it difficult to manage all the data, the time tracking tool can make it easier to deal with it.
Even if you have a small remote workforce, electronic time tracking software is essential to increase efficiency and productivity in the team.
When searching for monitoring software for attendance, there are certain features that companies need to look for. Firstly, clicking in and out of the office should be easy for employees working physically and remotely.
The time tracking tools should also allow your remote workforce to apply for absences and vacations in a few clicks. In this way, you can cut down the paperwork and remove the need to track emails. Once your employees apply for leave and HR professionals accept it, the application will update the records.
Good monitoring tools also track how much extra time your employees have worked. You can then include these hours at the time of payment and appraisals.
You can then identify who is taking continuous offs or working overtime when tracking team productivity. Most importantly, you can monitor how much time an employee requires to complete a certain task, which can then help you formulate feedback about that individual.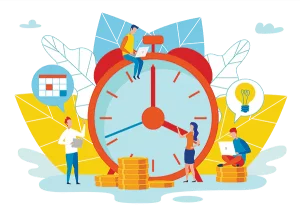 4. Web and app usage monitoring using employee monitoring software
Sometimes a company needs to know how much time their employees are spending on other applications. However, instead of asking your employees directly about it, you can incorporate applications to track employee activity in a precise manner.
Many employee monitoring software such as TimeCamp now provide consistent reporting regarding your employees' time on apps, documents, and websites. You can even identify the idle time for maximum transparency.
Your employees can also turn off the application or turn on a private mode if they take a break or invest their time in personal stuff. In this way, you won't intrude on the employees' privacy.
By monitoring how much time remote workers spend on different activities, you can identify why they cannot meet the deadlines. Perhaps, the employees can complete their work despite spending their time on other things. In such instances, it's a good indication that you won't have to worry about their productivity.
How can I monitor my remote workers for free?
Monitoring employees for free is easy as knowing the right tracking software. You can create a free account on TimeCamp that comes with most of the functionalities you need to monitor remote workers. You can also upgrade to TimeCamp's basic plan at $6.30 per month, giving you unlimited access to team productivity tracking tools. Other employee monitoring alternatives are Time Doctor starting at $7/month, Toggle at $8/month, and RescueTime $9/month.
We'll look at each of these employee monitoring tools below.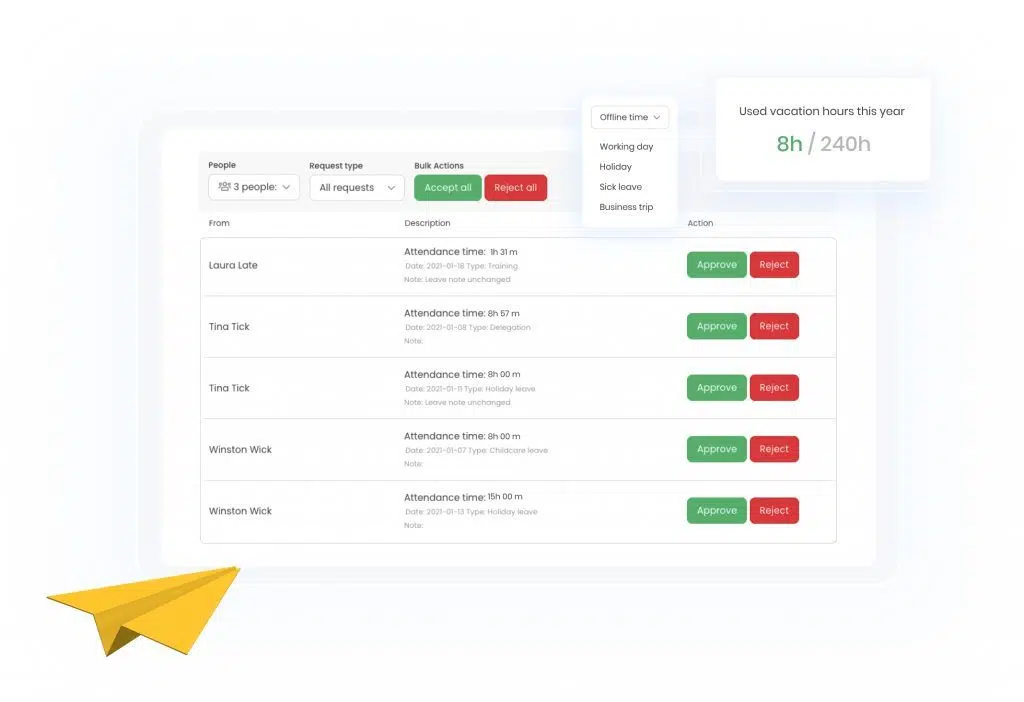 TimeCamp is a revolutionary application that helps track employee time and productivity. You can use its free plan, which has many exciting features and supports unlimited users on mobile or desktop apps.
Instead of struggling with spreadsheets and guesswork, you can use this employee monitoring software to optimize your team's workflow and ensure all the projects are completed on time. You can integrate the application easily with more than 100 applications and work tools, including:
Asana
Azure DevOps
ClickUp
Google Calendar
Google Docs
Insightly
Microsoft Teams
Outlook
Monday.com
Notion
Quickbooks Online
Salesforce
Slack
Todoist
Trello and many more
To track employee productivity, you can use TimeCamp to monitor their website and app usage. You can also measure idle time with the help of the productivity assistant. On the other hand, your team can also turn off the software if they are going for lunch or switch to the private mode when doing some private stuff.
Boost your team's productivity - sign up to TimeCamp!
In this way, you can ensure full transparency of your team's performance. If your employees don't mind, you can set up the application to capture each employee's screen. The screenshots can be sent to the client as proof of work.
With accurate employee monitoring, you can then have an accurate payroll system. This can also optimize the work of your HR team. Instead of handling tons of paperwork, they can rely on this application instead.
Your team can check in and check out of the application to mark their presence. They can even apply for offs or leaves directly from the application. The application also tracks overtime hours that can prove to be helpful during appraisals. How cool is that?
Accordingly, this software can help manage your entire workflow in an effective manner and identify any bottlenecks in the operations.
You can opt for a free account that comes with the following features:
Unlimited users
Unlimited projects and tasks
Project templates
Bulk Edit
Desktop and mobile app
Tags
One integration
PDF export
You can then upgrade to a different plan if you want more functionalities.
Here's a breakdown of other plans (you can start with a 14-day free trial):
Basic – $6.30/month

Pro – $9/month

Enterprise –
Customized pricing

Everything in Free

Everything in Basic

Everything in Pro

Time rounding

Custom user roles

Personalized training

Custom report

Billing rates

Private cloud implementation

Hide time from users

Invoicing

Self-hosted server

Management roles

Timesheet approvals

 

Team productivity tracking

 

 

XLS reports export

 

 

Unlimited integrations

 

 

Billable time and budgeting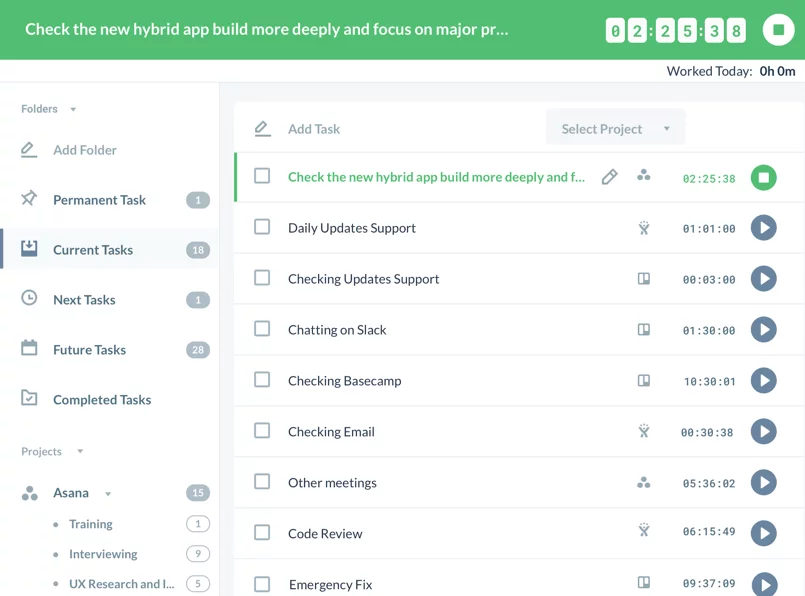 Time Doctor is another employee monitoring software that can help you improve individual and team performance. It tracks time and provides detailed reports for the managers, processes payroll, provides alerts, tracks breaks, and maintains employee privacy while taking screenshots.
This employee monitoring tool is handy if you want to send alerts and notifications to your remote workforce on time. It builds the team's schedule and sends alerts for the employees who are late or are idling instead of working.
It can also be integrated with more than 60 communication, project management, and accounting software. Using the insights provided by the application, you can also track the websites that you or your workers visit and for how long. While you can easily access these reports online, you will also receive them by email every week, making it easier to track employee productivity.
Just like most other monitoring tools, Time Doctor offers a 14-day trial that can be canceled or upgraded at any time.
Here's how the full pricing plan and its employee monitoring features look like:
| | | |
| --- | --- | --- |
| Basic – $7/month | Standard – $10/month | Premium – $20/month |
| Time tracking | Time tracking | Time tracking |
| Tasks and projects | Tasks and projects | Tasks and projects |
| Unlimited screenshots | Unlimited screenshots | Unlimited screenshots |
| Activity tracking | Activity tracking | Activity tracking |
| 3-day support | 24-hour support | 24-hour support |
| 1 group or department | Up to 3 groups or departments | Unlimited groups |
| 1-month data storage | 6 months data storage | Unlimited data storage |
|   | Track apps and URLs | Track apps and URLs |
|   | Payroll | Payroll |
|   | 65+ integrations | 65+ integrations |
|   |   | Client login access |
|   |   | VIP support |
|   |   | Concierge account setup |
|   |   | Video screen captures |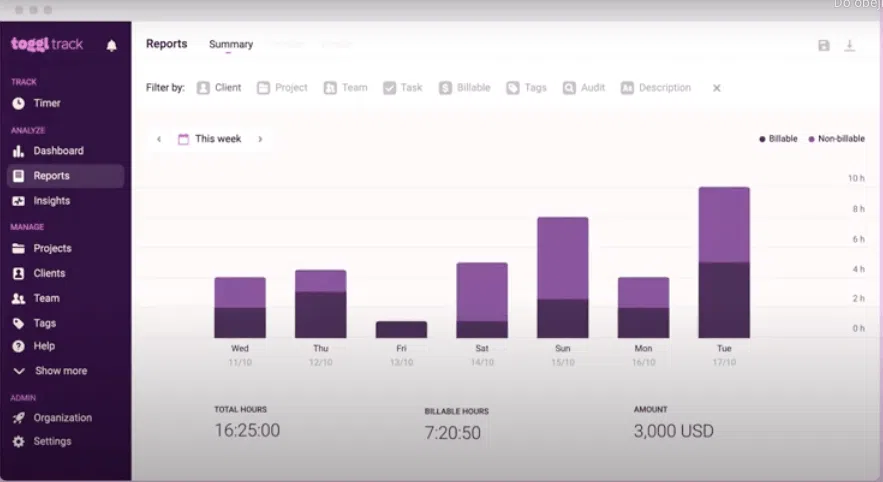 Toggl is a great monitoring software, especially for small businesses and entrepreneurs who want to track the performance of their remote workforce. It comes with a powerful browser extension, reporting features, virtual timesheets, and keyboard tracking.
Toggl can be integrated with over 100 different tools like Asana for project management and employee productivity tracking. It also has a very intuitive, user-friendly interface. Although it supports auto time-tracking, it does not show the websites where your employees are spending time. Integration with applications like Zapier can also be a bit glitchy.
Despite the challenges, Toggl is helpful if you are new to tracking employee activity and want to explore your options.
Besides a 14-day trial, here's how the complete Toggl pricing plan looks like:
| | |
| --- | --- |
| Team – $8/month | Business – $13.35/month |
| Unlimited team timelines | Unlimited team timelines |
| Unlimited plan boards | Unlimited plan boards |
| Annual view | Annual view |
| Timeline sharing | Timeline sharing |
| In-app notifications | In-app notifications |
| Public holidays | Public holidays |
| Recurring tasks | Recurring tasks |
| Multi-assign tasks | Multi-assign tasks |
| File upload up to 100 MB | File upload up to 100 MB |
| Custom colors | Custom colors |
| Favorites | Favorites |
| Toggle track in integration | Toggle track in integration |
|   | Workplace guests |
|   | Data export |
|   | SSO upon request |
|   | Priority support |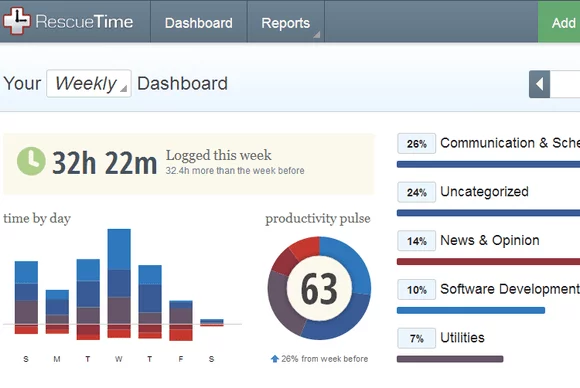 RescueTime is a great web-based application to measure the productivity of your remote workers.
It runs in the background and tracks your team's time on a particular website, application, or tool during work hours. It can also notify if you are spending way too much time on a specific task and even block sites that are distracting for you.
Eventually, you can generate a detailed report about the time spent by each employee on different tasks. It can also be integrated with applications like Slack and GitHub, besides 50 other tools.
Although RescueTime does not offer invoicing features and cannot be used while offline, it still helps optimize the workflow by cutting down distractions and improving transparency.
RescueTime offers two plans:
The lite or free plan is aimed at solopreneurs, offering limited features for effective task management.
The premium plan comes at $9/user per month with all the premium features that you would expect from an employee monitoring tool.
Conclusion
Time tracking and productivity monitoring are crucial for the success of any business. If you don't know why your employees cannot complete their work and submit their projects, you won't be able to achieve efficiency in the business.
Sometimes it is the workplace environment that affects their performance. Other times, it is their relationship with the managers that influence how they perform. But amongst various other reasons, remote employees are also unable to work in their full capacities if they can't manage their time properly.
Therefore, you must integrate workplace technology to help remote employees and employers track time and productivity. And this is where employee monitoring software helps.
With monitoring software, you can track how much productive time your remote employees spend on work, web, apps, personal tasks, and documents. You can notify them about deadlines and integrate other applications such as Slack to manage the entire workflow.
Are you looking for employee monitoring software to track time spent on remote work? TimeCamp got your back!
Sign up and start tracking today
With TimeCamp, you can improve the efficiency of your remote employees and enhance their productivity levels. It comes with various exciting features, and you can even get a free version for unlimited users. To know more about how the monitoring software works, you can also schedule a demo.
Create your free TimeCamp account and start monitoring your remote team's productivity.