20 Most Inspiring Quotes About Time for 2022
January 3, 2022
by Ola Rybacka
15 comments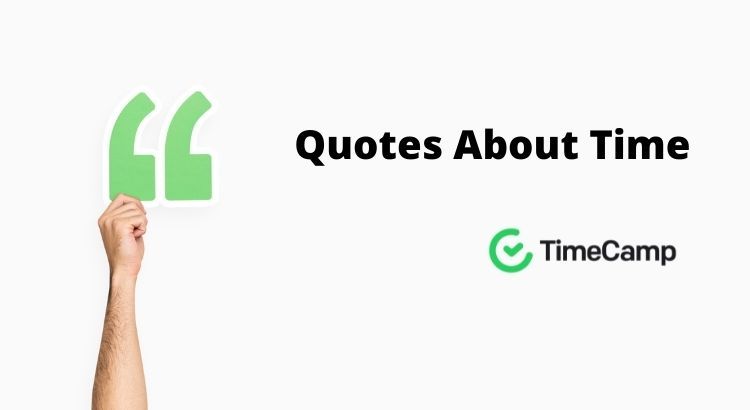 Looking for some inspiring quotes about time? The most popular are "time is money" by Benjamin Franklin or "time is the most valuable thing a man can spend" by Theophrastus. Read on to find some more quotes that you may not have heard before.
We're inspired by time. That's why we decided to create TimeCamp, a 100% free time tracker for unlimited users, and help people improve their time management skills. We do that every day by providing high-quality knowledge about time tracking and project management on our blog and by productivity cycles posting on social networking. 
One of those motivational cycles was "Time Quotes". That's why we want to remind our users what are the most inspiring quotes about time for us.  Let's be productive together!
There are some saying about time that everybody knows, but we hope that you'll find here also some new quotes about time.
Check also What is the Secret to Insane Productivity?
20 Most Inspiring Quotes About Time
Time is what we want most, but what we use worst.
William Penn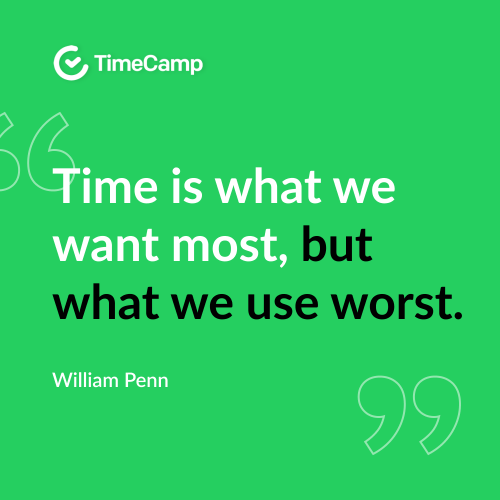 Healing is a matter of time, but it is sometimes also a matter of opportunity.
Hippocrates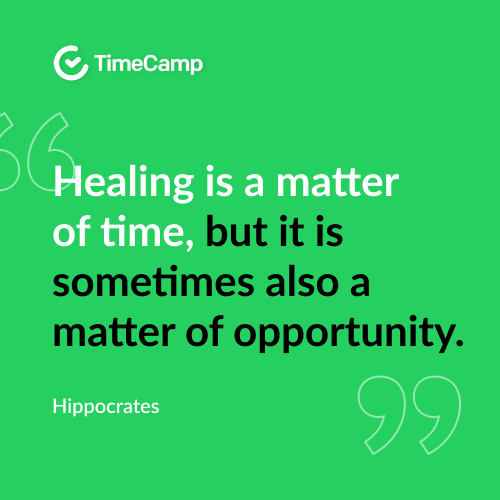 Time is a created thing. To say "I don't have time" is to say "I don't want to".
See how to always have time with the best tools and apps:
⇒ Best Free Time Tracking Software for Freelancers
⇒ Top 10 Time Tracking Software With Desktop App
⇒ Top 10 Time Tracking Software for Linux
Lao Tzu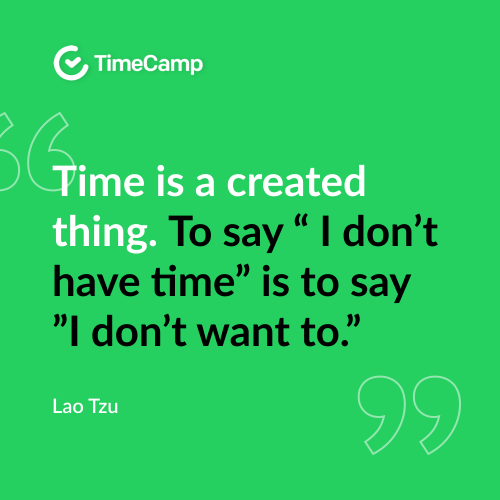 It's really clear that the most precious resource we all have is time.
Steve Jobs
The only reason for time is so that everything doesn't happen at once.
Albert Einstein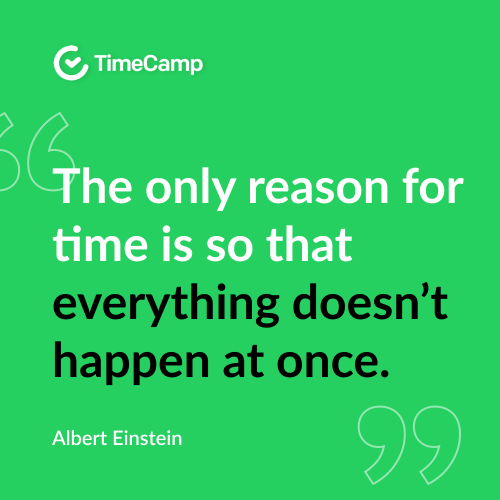 Better three hours to soon than one minute too late.
William Shakespeare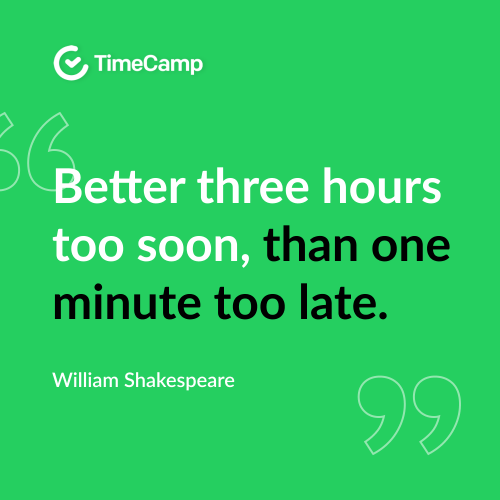 Time, which changes people, does not alter the image we have of them.
Marcel Proust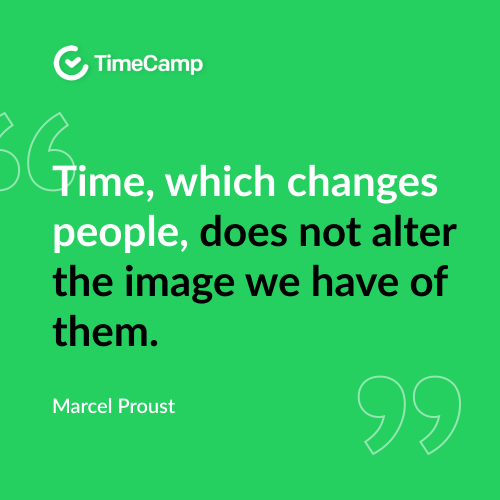 Never leave 'till tomorrow which you can do today.
Benjamin Franklin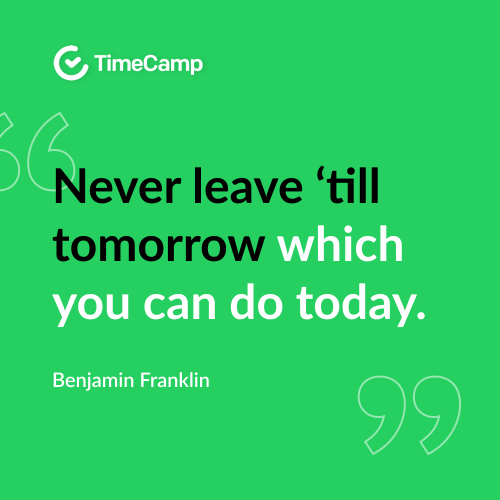 Who controls the past, controls the future: who controls the present controls the past.
George Orwell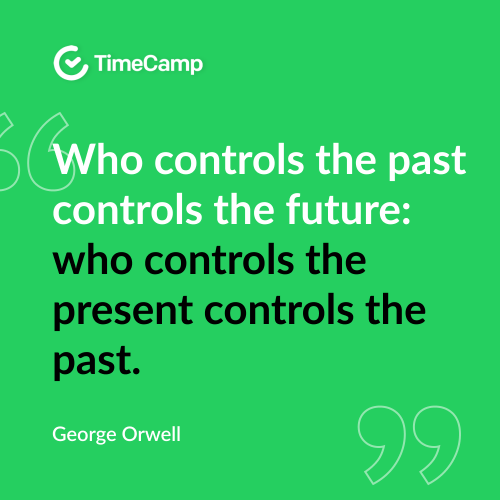 Time is like the wind, it lifts the light and leaves the heavy.
Domenico Cieri Estrada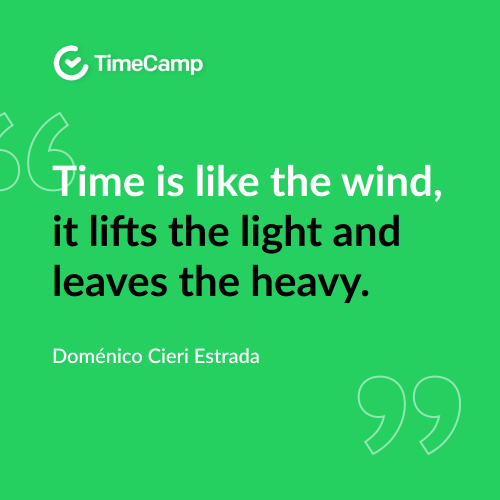 Don't spend time beating on a wall, hoping to transform it into a door.
Coco Chanel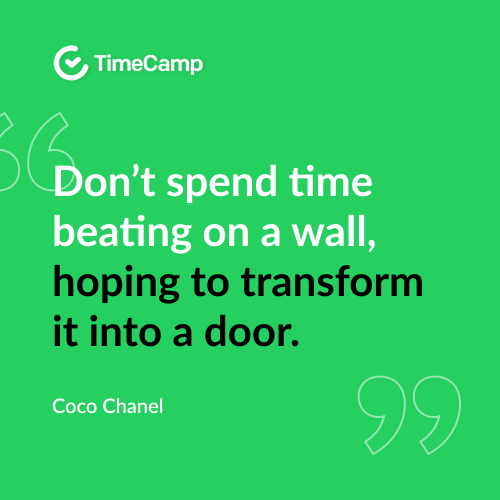 Time expands, then contracts, and in tune with the stirrings of the heart .
Haruki Murakami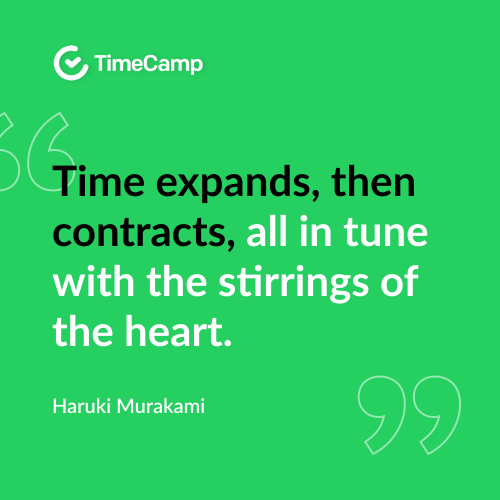 They always say time changes things, but you actually have to change them yourself.
Andy Warhol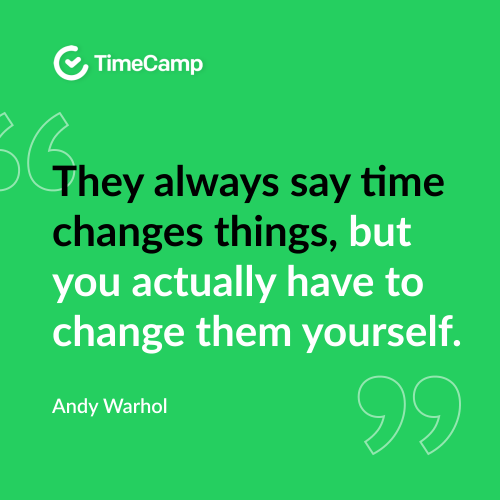 There's never enough time to do all the nothing you want.
Bill Watterson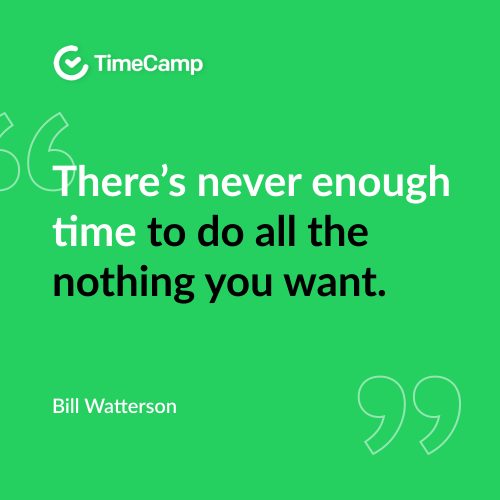 In such seconds of decision entire futures are made.
Dan Simmons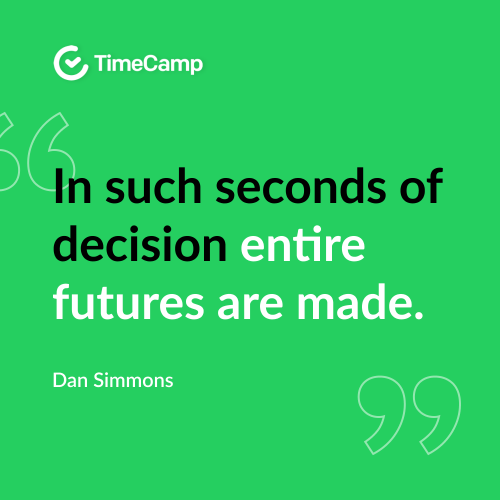 For the present is the point at which time touches eternity.
C.S. Lewis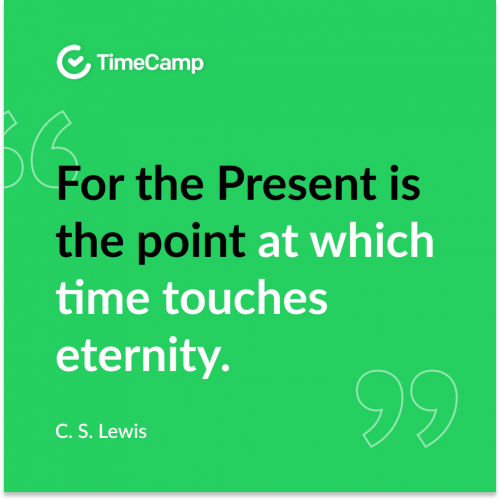 It's not that we have little time, but more that we waste a good deal of it.
Seneca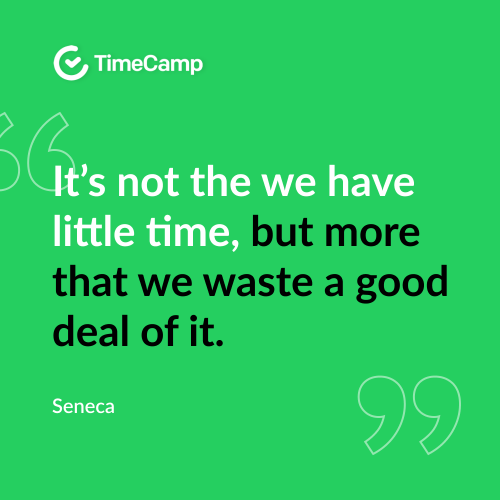 Time is the wisest of all things that are, for it brings everything to light.
Thales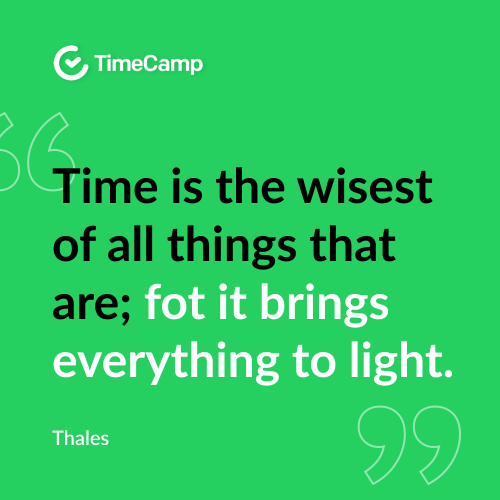 If time travel is possible, where are the tourist from the future?
Stephen Hawkings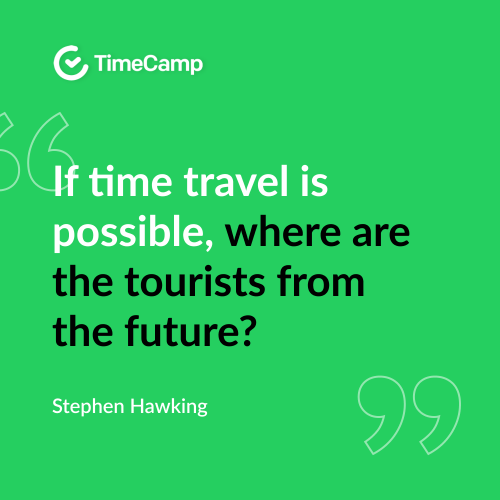 A man who dares to waste one hour of time has not discovered the value of life.
Charles Darwin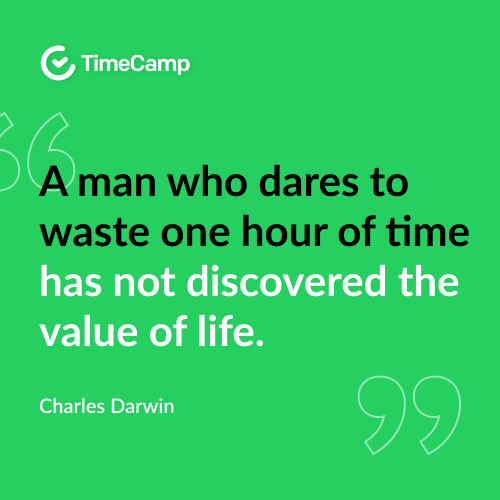 Don't waste your time in anger, regrets, worries, and grudges. Life is too short to be unhappy.
Roy T. Bennett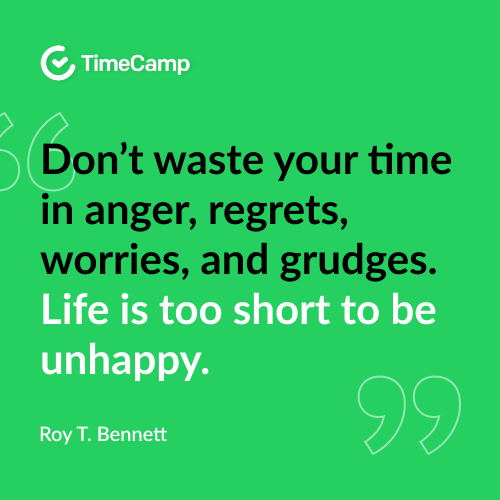 The key is not spending time, but in investing it.
Stephen R. Covey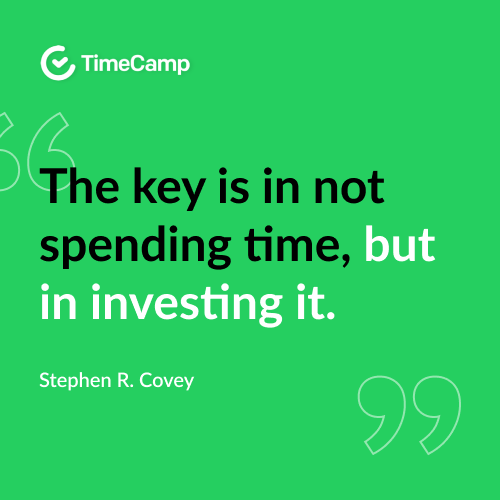 Time stays long enough for anyone who will use it.
Leonardo da Vinci
Time is a storm in which we are all lost.
William Carlos Williams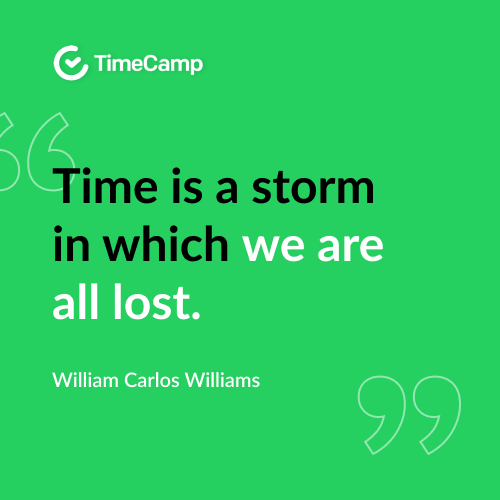 There's never enough time to do it right, but there's always enough time to do it over.
Jack Bergman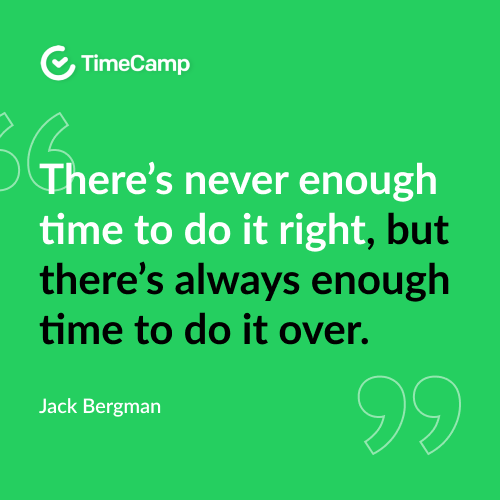 What is the most inspiring quote for you from the following ones? 
Do you know any other foamous sayings about time which inspires you, but we didn't mention it here? 
Leave it in a comment!
👉 If you want to find out more inspiring quotes check our list of 25 Brilliant Productivity Quotes To Move Your Ass!
Or create your own using a free quote maker. 
Except for in Time Quotes, find the motivation in your time tracking results – check how powerful is reporting feature in TimeCamp!icon-check
4.9 out of 5 stars (based on 9 reviews)